Are you trying to find different ways to increase the engagement you are receiving on your Facebook's Artist Business Page? Are you using Facebook videos for your Artist Fan Page? In this post, I am going to share with you some Facebook video tips for your artist fan page that will boost the engagement on your posts.
Facebook Video Tips For Your Artist Fan Page
Disclaimer: Please note that some of the links on this post are affiliate links and will be clearly marked as so. I will earn a small commission when you purchase a product or service from an affiliate link at no extra cost to you which helps with the costs of operating Nevue Fine Art Marketing. I will only recommend products I have used, found helpful to my business and are companies I trust.
Did you know that Facebook Videos are producing more engagement over images, links, and text?
Did you know that there are 100 million hours of videos are watched on Facebook every day?
Facebook video receives, on average, 135 percent more organic reach than a Facebook photo? Or that 73 percent of B2B marketers say that video positively impacts marketing ROI. (Source: Buffer)
If you are searching for different ways to increase your post views and build your Facebook audience, you might want to consider adding some videos to your Facebook marketing calendar.
Tips For More Facebook Video Views And Shares
You have a Facebook business page because you want to grow your art business.
Maybe you have tried different strategies like images, links to your blog posts or survey and you are still struggling to get people to share your Facebook posts.
You might have even seen a decrease in how many people are seeing your posts.
If you are you are not alone.
Facebook has announced that they will be sharing less content from business pages.
Related Post:
How Facebook's New Goals Affect Artists
Don't give up on Facebook just because you are finding it difficult to build an audience.
Instead, cater to the fans you already have and build relationships with them. The will be more willing to share your content when they feel like they know you on a personal level.
Another tip is to do whatever seems to be working at the time.
Videos are hot now so make videos for your page. If something else comes along then you will have to adapt to the times but for now, you should be focusing on videos.
Below are some easy tips to help you create some exciting videos that people will want to share on their Facebook newsfeed.
Simple And To The Point
Simple instruction videos do well on Facebook. Create a short video on how to take care of art supplies, or explain a simple art technique that will help an artist enhance their artistic skills.
Keep in mind that people are on Facebook to escape for a few moments. Simple How-To videos will keep their interest longer and if you have a more detailed blog post relating to the video, link to it in the description box. This will motivate your viewers to visit your art blog.
Shorter Videos Receive More Engagement
Shorter videos do better than longer videos. 2 minutes seem to be the sweet spot. Try to get your message across in two minutes or less.
This will be more difficult than you think.
Try making a series if you are having a difficult time keeping your videos less than two minutes. This strategy might encourage your following to visit your page more frequently.
Silent Videos
Silent videos are becoming more popular on Facebook. You might have already noticed that the videos do not have sound unless you click on it.
Try creating some videos with just music in the background and text overlay explaining what they are seeing.
Watch some cooking videos on Facebook to get an idea of how you can do this.
Here are a couple good examples to get you started:
Here are some examples of how artists are using videos on Facebook:
More Facebook Video Tips
Creating videos will take some practice.
Do not get discouraged if your videos are not perfect at first. Just like anything you do you will get better over time.
When you feel like you have the hang of creating videos and you have exhausted the tips listed above visit Alfred Lua's post 17 Ways to Get More Views, Engagement, and Shares for Your Facebook Videos.
Alfred goes into detail about these Facebook video strategies:
Create square videos
Catch people's attention within the first 3 seconds
Add captions to your videos
Suggest viewers tap for sound
Focus on one key point
Upload your videos natively
Craft a descriptive title
Create a Facebook-specific copy
Give a preview of the video in your copy
Add a call-to-action
Tag other pages
Choose the preferred audience for your videos
Use insights to understand video performance
Go live
Feature a video on your Page
Boost with Facebook ads
Embed Facebook videos in blog posts
To learn more visit 17 Ways to Get More Views, Engagement, and Shares for Your Facebook Videos.
Facebook Marketing Tutorials
Do you enjoy marketing your art on Facebook?
Learning from the top Facebook marketers will help you to grow your Facebook Business Page faster than you have ever imagined.
Below are some top-rated Facebook marketing tutorials available:
Market Your Online Store with Facebook with Andreea Ayers
from: CreativeLive (affiliate link)
Facebook Marketing for Small Businesses with Nathan Latka
from: CreativeLive (affiliate link)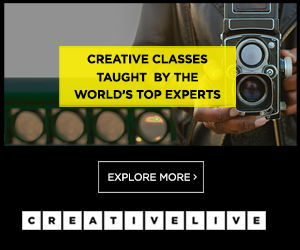 Disclaimer: This post may contain affiliate links. If you make a purchase by clicking on an affiliate link, Nevue Fine Art Marketing may earn an affiliate commission at no additional cost to you. Affiliate relationships include, but are not limited to, Bluehost, Tailwind, Skimlinks, SareASale and StudioPress. To learn more visit Affiliate Link Disclosure Policy
Conclusion:
It is a challenge for many artists to find the time to accomplish all of the marketing tasks required to build a successful art business online.
I have been selling art online for over 16 years and I will be the first one to tell you it takes a lot of work.
I strongly suggest to only focus on the tasks that are producing the results you are looking for.
If something is not working for you stop doing it. Try spending more time on a strategy that is producing positive results.
The tips outlined above are strategies that are working well for others but keep in mind that everyone's audience is different and you might not see the same results. Again if it is not working try something different.
You might be interested in Get More Done in Less Time The Part-time Artist eBook if you are having a difficult time trying to get everything done during the day.
Facebook Video Tips For Your Artist Fan Page Overview:
Tips For More Facebook Video Views And Shares
Simple And To The Point
Short Videos Receive More Engagement
Silent Videos
More Facebook Video Tips
You might also be interested in:
How to Create a Facebook Cover Video for Visual Artists
How to Create a Facebook Fan Page Step by Step
Facebook Artist Page Tips That Will Build Your Following
How To Run A Successful Art Blog
How to Embed YouTube Videos on WordPress
Did you enjoy this article? Don't forget to sign up for my free weekly newsletter.
You can also join me on:
More resources to help build your online art business.
Art Business Planners