Are you creating ads on Facebook? If you are I have some exciting news to share with you. Facebook Business just announced that Facebook is now combining Ad Creation with Power Editor.
Facebook Is Now Combining Ad Creation with Power Editor 2017
Facebook is always changing and trying to make it a better user experience for both business owners as well as it' regular users.
For the business owners, Facebook is finally going to make creating adds a breeze.
According to Facebook Business
We're always looking for ways to make advertising on Facebook easier for businesses, which is why we're combining the powerful ad creation and editing features of Power Editor with the ease of use and familiarity advertisers love in Ads Manager, all in one tool. Starting later this week, advertisers will begin to see an updated Ads Manager interface where they previously found Ads Manager or Power Editor. The updated Ads Manager interface is designed to feel familiar without sacrificing any capabilities advertisers enjoyed from the old Power Editor or Ads Manager.
Some of the benefits include:
Creation flow that best for each advertiser.
Working with drafts.
A single source for reports.
How Will This Change Affect Artists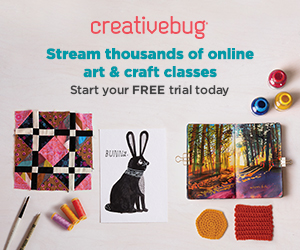 Painting Repeat Patterns by Hand: A Daily Practice by Cleo Papanikolas on Creativebug!
Many of us artists work alone or have other jobs to help supplement our income. Needless to say time is limited. We have to find time to create art, answer emails, publish new art for sale, ship products, engage on social media, write blog posts and the list goes on.
This new change will help artists save time and be more productive with their Facebook ads.
You will be able to create drafts and save them for a later time.
You will be able to make better decisions based off of the reports provided.
You will be able to advertise to your target audience with little effort.
Disclaimer: This post may contain affiliate links. If you make a purchase by clicking on an affiliate link, Nevue Fine Art Marketing may earn an affiliate commission at no additional cost to you. Affiliate relationships include, but are not limited to, Bluehost, Tailwind, Skimlinks, SareASale and StudioPress. To learn more visit Affiliate Link Disclosure Policy
Conclusion:
Facebook allows businesses of all sizes to reach a large group of people for a very reasonable price.
If you didn't use Facebook ads in the past because it was too complicated, you might want to consider giving it another try. Facebook is trying to make it as easy as possible for you to advertise to your audience.
Have you used Facebook ads in the past?
How did they work for you?
I would love to hear your thoughts in the comment section below.
You might also be interested in:
Instagram Stories Coming to Desktop – What it Means for Artists
How to Become an Expert Marketing Your Art
28 Day Blogging Challenge for Visual Artists
Are you ready to start building an online presence?
Available on Amazon or Download your copy today.
The Productive Artist How to Live Your Dreams
The right mindset and time management skills are essential for any business. These topics are often not talked about but are key elements for your success. You will learn how to have a winning mindset and time management skills necessary for operating a successful art business.
Available at Amazon or Download your copy today.
Get More Done in Less Time The Part-time Artist
Proven strategies that will help you to get more work done in less time so you can sell more art and earn more money.
Available at Amazon or Download your copy today.
Did you enjoy this article? Don't forget to sign up for my free weekly newsletter.
You can also join me on:
Learn how to start, grow and monetize your online art business.
Art Business Planners