Would you like to increase your brand visibility on Facebook? Joining Facebook groups for artists on Facebook might be something you might want to consider trying.
"A tribe is a group of people connected to one another, connected to a leader, and connected to an idea. For millions of years, human beings have been a part of one tribe or another. A group needs only two things to be a tribe: a shared interest and a way to communicate."

~ Seth Godin
Facebook Groups For Artists
Disclaimer: Please note that some of the links on this post are affiliate links. I will earn a small commission when you purchase a product or service from an affiliate link at no extra cost to you which helps with the costs of operating Nevue Fine Art Marketing. I will only recommend products I have used, found helpful to my art business and are companies I trust. CLICK HERE to learn more.
Facebook is one of the most powerful social media networks that allows you to connect with people around the world. You can connect with family, friends and be introduced to new people who share the same interests that you have.
Facebook allows businesses of all sizes the option to create a business page (fan page) that allows them to grow and engage with their customers.
Facebook also allows people to start or join groups. This is another great way to meet new people and build your brand. You will be able to meet people who want to help other artists as well as learn.
There is a good chance you will meet your target audience with over 1 billion active users (and growing) on Facebook.
Related Resources:
[click_to_tweet tweet="Facebook is one of the most powerful social media networks that allows you to connect with people around the world." quote="Facebook is one of the most powerful social media networks that allows you to connect with people around the world. #nevuefineartmarketing" theme="style3″]
Facebook Marketing Courses
Before I cover how Facebook Groups can help you reach a new audience I think it is important to say that you need to have everything else lined up properly before this strategy can work for you.
You might want to consider investing in some Facebook marketing courses if you are planning on using Facebook as a marketing tool for your business.
I took a survey with some of my friends and we came up with the list below of Facebook Marketing Courses we all found helpful.
Turn Clicks into Customers on Facebook by Billy Gene
Facebook Marketing for Small Businesses by Nathan Latka
Start a Profitable Online Business (Is an In-depth course that covers a lot of different strategies that will drive a tremendous amount of traffic to your artist website and increase sales.)
What Are Facebook Groups
A Facebook Group is a page where people can share content, images and engage with others in the group.
You can start a group for artists that share your same niche, or you can join a group that is already up. This will allow you to connect with other experts in your field. You will be able to learn valuable information that will help build your business.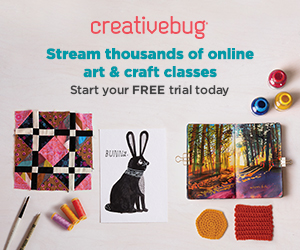 Painting Repeat Patterns by Hand: A Daily Practice by Cleo Papanikolas on Creativebug!
As you are learning you will be able to share your knowledge with new artists that join. I believe that the best way to learn is by teaching.
When you join a group, you can ask the group a question, or scan through the posts to see if your question can be answered. If you see a post from an artist with a question that you can answer, spend the time to help them out. Providing valuable information will not only help your peers but will also build your reputation as an experienced artist.
When people notice that you take the time out of your busy day to help, they will make sure to be there for you when you need some advice.
How To Start Facebook's Group For Artists
Login to your Facebook home page

Click Create Group in the Group section on the left side menu.
Click Create New Group
Disclaimer: This post may contain affiliate links. If you make a purchase by clicking on an affiliate link, Nevue Fine Art Marketing may earn an affiliate commission at no additional cost to you. Affiliate relationships include, but are not limited to, Bluehost, Tailwind, Skimlinks, SareASale and StudioPress. To learn more visit Affiliate Link Disclosure Policy
In the pop-up window, you will be able to create a Group Name, Add Members, and Select Privacy Settings.
After the group is created, click Edit Group Settings on the top right of the group.

Add your group description, tags, set a group email and add an image.

Select your privacy settings. You will be able to choose from public, closed or secret.
How To The Best Artist Facebook Pages
Login to your Facebook Profile

Type in keywords in the search bar

Click Groups on the top menu bar.
A list of groups will appear. You will be able to see if you can join groups or if they are closed.
Popular Art Groups To Join
Here are a few popular artists Facebook Groups to help you get familiar with the platform.
Fine Art Collector is a public group that has over 2,700 members. It is a group dedicated to anyone that has a passion for art. Their slogan is "Discovering Excellence." Their mission is to be a resource for collectors, artists, and scholars to find works of art that merit the accolade.
Fine Art is a closed Facebook group with over 28,000 members. Because this is a closed group only members will be able to see the posts. If you are interested in joining Fine Art, click the Join Group link and you will be notified if you were accepted.
Fine Art is a group of artists and art lovers. If you are excepted from the group, you will be able to share your work with the other people in the group. Read the group policies before you start posting.
Best Facebook Groups For Oil Painting Artists
Best Facebook Groups Foil Oil Painting artists has over 11,000 members and is a great group of oil painting artists to showcase their artwork as well as get inspired by others.
The Wet on Wet Oil Painting Club
The Wet on Wet Oil Painting Club is also a group for oil painters and has over 6,000 members. If you are looking for some feedback on your art, this is the group to join.
Learning Oil Painting is a Facebook group dedicated to artists interested in learning how to enhance their artistic skills.
The Artist Hangout is a place where artists can connect and is open to artists who sell their art at small craft shows and POD sites.
These are just a few of the groups on Facebook. Take a few minutes to see what group will be a perfect it for your goals and artistic style.
Joining the groups will also help you to discover artists to follow on Facebook and build a larger network for your art business.
Create A Facebook Group To Sell Your Art
You can now sell your art on your Facebook Group.
After you have created a Facebook Group click on the Edit Group Settings on the top-right.
Click on the Pick a Group Type link next to Group Type.
Select the Buy Sell, Trade option and click to confirm.
Scroll down to the bottom of the page and click Save.
Just be sure that you update any place you are listing your art for sale if it sells.
Benefits Of Creating A Facebook Group
You might be asking yourself, "Why should I start a Facebook Group?"
Here are 5 Benefits of Creating a Facebook Group for Your Business according to Jonathan Long.
It provides more personal engagement.
Drives focus attention to a call to action
Receive immediate feedback from polls
Announce offers
Build trust by providing value.
You can read more about these five benefits at 5 Benefits of Creating a Facebook Group for Your Business by Johnathan Long – Entrepreneur
In order for you to sell art online, you have to build brand awareness. Facebook Groups for artists is just one more way you can get your name out there.
Popular Art Marketing Courses
Are you ready to take your art business to the next level?
Investing in marketing courses and tutorials will maximize your profit and speed up the growth of your business.
Below are some of the most popular art marketing courses that will grow your online art business:
Most Popular – How to Make a Living Selling What You Make by Megan Auman
Most Popular –  Build a Successful Creative Blog by April Bowles-Olin
How to Build a Business While Learning Your Craft by Megan Auman
Pinterest Marketing for Makers & Designers by Megan Auman
Conclusion:
Facebook groups for artists are a great way to meet new people who share the same interests. 
Make an online presence by joining groups as well as starting a Facebook Group.
Facebook Groups for Artists – Increase Brand Visibility Overview:
Facebook Groups For Artists
What Are Facebook Groups
How To Start Facebook's Group For Artists
How Do I Find Facebook Groups For Artists
Popular Art Groups To Join
Create a Facebook Group To Sell Your Art
Benefits Of Creating A Facebook Group
You might also like:
Facebook Video Tips For Your Artist Fan Page