Are you ready to start selling your artwork? Before you can start selling your artwork you will need to build brand awareness. In this article, "Facebook For Artists: What It Can Do For Your Business" you will discover the benefits of starting a Facebook Fan Page.
Power of Facebook For Artists
Why is Facebook a powerful online tool for artists? Why is Facebook for artists? Facebook has over 1 billion active users and has been the number one social media site for many years. You will have an opportunity to have your art seen by over one billion people by marketing your work on Facebook.
One layer of online marketing is to build brand awareness. The more eyes that see your artwork, the more chances you will have of landing a sale. Social media networks like Facebook has made it easy for businesses to build brand awareness.
With so many social media sites that are out there, the job can become overwhelming. You could end up wasting a lot of time with little in return. I recommend starting with the most popular social media sites and go from there. With so many people using Facebook, it's a great place to start building brand awareness.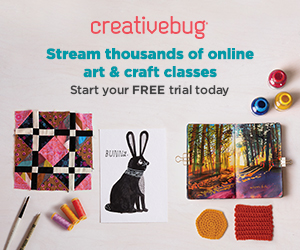 Painting Repeat Patterns by Hand: A Daily Practice by Cleo Papanikolas on Creativebug!
What can Facebook Do For Your Art Business?
If you spend some time learning everything that you can about Facebook, you will have the opportunity to grow your art business larger than you could have ever imagined.
Here are some ways Facebook can grow your art business.
Connect you with your Customers
Facebook gives you a way to send your message directly to your fans, either in a post or a private message.  Facebook also allows you to send group messages to your fans that live in a particular location (city, state, country, age and gender). You will be able to schedule events for your upcoming fairs or sales that you will be holding.  This might be the most powerful free feature that Facebook offers to Fan Pages.
People buy art from artists when they get to know and trust an artist. Facebook makes it easy for your fans to get to know who you are as a person and an artist. The more that they get to know you the better chance you will have of them to become a loyal collector of your artwork. Not only do you want to let your fans get to know you, but you will also want to take the time to get to know them.
Provide excellent customer service
Facebook makes it easy for businesses to provide excellent customer service. You will be able to provide helpful content, answer questions, provide up to date news, and be able to address any complaints in real time. Facebook makes it easy for you to provide the best customer service in real time for free.
When you build relationships with your followers, your fans will be building brand awareness for you. If a fan likes, comments, or shares one of your posts, all of their friends will see the post that they have engaged with. If that fan has a thousand friends on their Facebook profile page, you will have an opportunity for one thousand people to see your post. How amazing is that?
Drives traffic to your website
When people are attracted to your posts, they will want to learn more about you and your artwork. Facebook allows you to have a link to your website on your Fan Page to make it easy for your fans to learn more about you. You can also add links to your posts directing traffic back to your blog or website gallery.
Facebook wants you to be successful. They offer many free tools that will help grow your audience. You will be able to attract new fans, share your artwork, message, provide excellent customer service, and drive traffic to your website.
What are your thoughts? Is Facebook for artists?
More Articles You Might Be Interested in:
Recommended Reading:
Disclaimer: This post may contain affiliate links. If you make a purchase by clicking on an affiliate link, Nevue Fine Art Marketing may earn an affiliate commission at no additional cost to you. Affiliate relationships include, but are not limited to, Bluehost, Tailwind, Skimlinks, SareASale and StudioPress. To learn more visit Affiliate Link Disclosure Policy
Ultimate Guide To Facebook Advertising (affiliate link)
Are you thinking about starting an art blog? Visit Artist Blog Resource for free articles to help you start and build your artist blog.
If you haven't already, be sure to subscribe to my free weekly newsletter. I will send you valuable tips that will help build your artist blog and art business.
Join me on: