Are you maximizing all the sale opportunities your Facebook cover photo offers?
If you're not, you could be missing opportunities for more sales.
In this post, you will discover how to make a clickable image on Facebook to start driving more people to your online artist website.
How Clickable Facebook Cover Photo Can Drive Traffic To Art Websites
As you know, trying to keep with all of Facebook's changes could be a full-time job. As an artist seeking to sell some original art or maybe some prints of original art, hiring someone to keep on top of all the changes that occur with social media is not even a thought.
Trying to find the right balance between creating and marketing is your biggest battle.
Facebook's new cover photo guidelines will be precious for your business and will not take you long to accomplish it.
Facebook now allows you to add a clickable call-to-action on your cover photo.
Now every time someone visits your Business page, a call-to-action that you would like them to take will be on the cover photo.
The other guidelines for cover photos have stayed the same.
"All covers are public. This means that anyone who visits your page will be able to see your cover.
Covers can't be deceptive, misleading, or infringe on anyone else's copyright.
You can keep up to date with all the changes that Facebook makes with its page guidelines here. Facebook Page Guidelines
Optimize Your Timeline Cover Photo
Do you take advantage of all the real estate that your Facebook cover photo offers?
Here is an example of one of my Facebook Business photo covers that I would like to show you.
I decided to keep the look clean and straightforward. To the right, I showcase one of my drawings.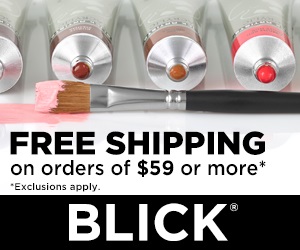 Disclaimer: This post may contain affiliate links. If you make a purchase by clicking on an affiliate link, Nevue Fine Art Marketing may earn an affiliate commission at no additional cost to you. Affiliate relationships include, but are not limited to, Bluehost, Tailwind, Skimlinks, SareASale and StudioPress. To learn more visit Affiliate Link Disclosure Policy
Underneath the logo is a clear call-to-action saying, "Click Here to Commission a Drawing."
Take some time to think about how you would like your Facebook cover image to look.
Do not be too concerned about having it perfect.
You can always adjust it after you assess the results of your efforts.
If you do not have time to design a Facebook cover, you can hire a freelancer from Fiverr and have a professional create the perfect logo for affordable prices.
Call To Action Facebook Cover Photo Benefits
A call-to-action is when you provide a straightforward step that you would like your audience to take after landing on a particular page.
In this case, we are talking about your Facebook Business Page.
Your call-to-action could be several things, such as:
Visit my Art Gallery
Click Here to View my New Art
Click Here for Art Tutorials
Click Here to See my Upcoming Events
These are just a few examples of what you can do.
You can quickly change your call-to-action if you would like to promote a particular idea you have.
Facebook Cover Photos Size
It is always a good idea to check Facebook's image dimensions before you spend a lot of time creating your images.
As of the time writing this article, the cover photo dimensions for a Facebook page is 828 pixels x 315 pixels on PCs and 640 pixels x 360 pixels for smartphones.
Keep in mind that all mobile devices are different sizes, so you will want to consider that when you are designing your image.
Your profile picture is located on the bottom left and will cover some of your cover photos. You will not want to put anything important in that area.
Your profile picture's dimensions are 160 pixels x 160 pixels on PCs and 36 pixels x 36 pixels.
How To Create A Facebook Cover Photo
There are many ways that you can create your cover photos.
Some people use Photoshop Elements to create their images. Other people make beautiful images on a free online image editor like PicMonkey.
I have tried Photoshop Elements, PicMonkey, and a few others.
However, I have found that creating social media images is quicker with Canva.
Canva is a free online image editor, like many out there.
I like Canva because it has templates for the most popular social media sites with the correct dimensions.
All you have to do is click on a template and start designing your image.
After you have clicked on a template, you will have many options available to the left to make your image perfect.
Watch this video for a step by step tutorial on how to create a clickable Facebook Cover.
How To Add A Clickable Call-To-Action
After you have your image uploaded on your Facebook Page, you can make your image clickable.
To make your image clickable, all you have to do is click on your image.
Your image will open with a description box on the right.
Here, you will add a description of your call-to-action with a clickable link that will lead the reader to a destination of your choice.
When you have finished adding your information, hit save.
Final Thoughts On Facebook Cover Photo
You want to take advantage of every opportunity that you have for generating free traffic to your art gallery. The more people who visit your site, the more chance you will have of landing a sale.
Taking a few minutes to create a clickable Facebook cover photo will help to drive traffic to your gallery or destination of your choice.
You Might Also Be Interested In:
Popular Art Marketing Courses
Are you ready to take your art business to the next level?
Investing in marketing courses and tutorials will maximize your profit and speed up the growth of your business.
Below are some of the most popular art marketing courses that will grow your online art business:
Most Popular – How to Make a Living Selling What You Make by Megan Auman
Most Popular –  Build a Successful Creative Blog by April Bowles-Olin
How to Build a Business While Learning Your Craft by Megan Auman
Pinterest Marketing for Makers & Designers by Megan Auman
Did you enjoy this article? Don't forget to sign up for my free weekly newsletter.
You can also join me on:
Learn how to start, grow, and monetize your online art business.