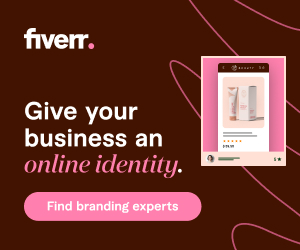 Disclaimer: This post may contain affiliate links. If you make a purchase by clicking on an affiliate link, Nevue Fine Art Marketing may earn an affiliate commission at no additional cost to you. Affiliate relationships include, but are not limited to, Bluehost, Tailwind, Skimlinks, SareASale and StudioPress. To learn more visit Affiliate Link Disclosure Policy
Facebook Artist Page Tips That Produce Results
We see the internet evolve right before our eyes, which has changed the way we live.
We are now living in a world with access to real-time world news right at our fingertips.
As technology continues to evolve, so do the opportunities for individuals to generate income from a variety of online sources.
Here are some popular online tools and resources artists are taking advantage of to generate an income.
Thanks to website building software like WordPress, artists can sell original artwork and giclee prints directly from their artist website to people around the world.
Art prints can be sold with no upfront costs or extra work thanks to POD (Print On Demand) sites like Fine Art America.
Selling services like online courses or selling eBooks is now accessible for anyone to learn.
We have all the tools needed to start and grow a business online, but the internet can not do one thing, and that is building brand awareness.
This is where you will have to put in the work and time planning.
Successful artists have learned how to market their art business, and you will have to do the same if you wish to sell your art online.
Luckily tools like social media, blogs, and question forums make it easy for artists and small businesses to build brand awareness online.
As you probably already know, Facebook is one of the most popular social media sites despite algorithm changes for small businesses.
If you are starting a social media marketing plan, Facebook should be the first platform to use.
Why Should Artists Have A Facebook Business Page
Find more statistics at
Statista
According to Statisa, Facebook has over 2.6 billion active monthly users as of the first quarter of 2020.
Facebook was created for a way for young adults and college students to connect online.
However, it didn't take long before businesses and community organizations discovered that Facebook is a robust platform that will help them grow their following.
Why do so many businesses large and small create a Facebook Page?
What are the benefits of starting a business page for artists?
The benefits of starting a business page:
Target Audience
One of the most significant benefits of owning a Facebook page is that it provides a way to communicate directly with your art collectors.
Your Facebook fans follow you because they have a passion for the art you create, and they want to learn more about you as an artist.
You can also benefit by learning more about your fans.
The information you gather will help you to create content that they are interested in and will engage with.
Branding
Facebook gives your fans an opportunity to see your face, know your name, and build a relationship with you.
Basically, Facebook allows you to show the human side of your art business, which will allow your fans to connect with your artwork on a personal level.
SEO
Facebook is a great way to drive traffic to your website.
Most of your Facebook posts should include links back to content that relates to the post.
Think of your Facebook posts as a snippet of information to inspire a reader to click the link to learn more about the topic.
Altho I have not found any studies on this, but many people say that a Facebook page can give a website an SEO boost if the page is indexted by search engines.
Competition
With over 2 billion active users, it is safe to say that probably most artists selling art online have a Facebook business page.
You can spy on your competition to see what they are doing on social media to grow their audience.
Try some of their strategies to see if it will work for your art business.
For more reasons why you should start an artist page on Facebook visit 7 Reasons to Start Your Facebook Artist Page
Facebook Is Constantly Changing
Facebook is constantly changing their algorithm.
How many people actually see your posts on Facebook?
When Facebook introduced business pages, every business started a page and discovered that the more posts you published, the better.
In a short amount of time, Facebook realized that marketers where oversaturating the newsfeeds of their audience.
So they made a change to their algorithms, and the marketing strategies have changed drastically.
It is more beneficial for businesses to post quality over quantity.
Only post your best content, images, and videos on your Facebook page even if you can only post every other day.
The strategy of posting several times a day are long gone.
How Many People See Your Facebook Posts? – Revised 2017
How To Create An Artist Page For Facebook
Learning how to create a Facebook artist page is as easy as starting a Facebook personal page.
If you haven't done so already visit How to Set Up an Artist Facebook Page to learn how to create your artist Facebook page step-by-step.
Just like Facebook's algorithm changes, the features on business pages are also changing. I will continue to add to this list to make sure it is up to date.
Facebook Page Tips – How To Optimize Your Facebook Page
What Is A Good Name For An Art Facebook Page
Marketing art online is about building brand awareness and name recognition.
Your Facebook name should be the same as your artist's website name.
The objective is to have your website and your social media platforms look similar so your fans can recognize you on all mediums.
The only time you might want to consider using two different Facebook business pages is if you are marketing two different services.
For example, I have one Facebook page named Nevue Fine Art Marketing. This page is dedicated to learning how to build and grow an online art business.
My other Facebook page is called Wildlife Artist – Dave Nevue, and this page is dedicated to my artwork.
If you are providing various services, you might want to consider having different Facebook pages also. Doing so allows you to focus on what your follower's interests are.
What Every Facebook For Artist Must Have
Branding your Facebook page is easy to do and an essential part of building an online presence.
Here is a checkoff list of tasks you will want to address to optimize your page.
Cover Photo And Profile Picture
Design a high-quality cover photo and profile picture.
Visit Canva to design your Facebook images.
Canva is a free online graphic design platform with easy to use functions that create high-quality graphics.
Try to keep the theme the same on all of your social media accounts and website. This will make it easier for your fans to identify you on different platforms.
Short Description
The short description is similar to a tag line that has one or two sentences that describe a business.
Try to be creative and use words that describe your artistic style.
About Page
Your Facebook "about page" is similar to your websites about page.
Your "about page is where you will tell your fans more about your mission, vision, and your artwork.
Online Gallery
Your Facebook page is a great way to separate work themes or work in progress images by uploading your work under photos.
Create different categories for different subjects and work in progress.
To create an Album click Photos on the left side of your profile page, then click Create Album.
To add an image, click Upload Photos and select an image or video from your computer, then click Open.
Enter an album name and description.
How To Promote Art On Facebook
There are many different marketing strategies you can use on any social media platform.
Some strategies will work and others will not.
Try different strategies to see what works best for your target audience.
Facebook Ads
There will be times when you might want to consider purchasing Facebook ads for your original art or giclee prints.
Facebook ads are relatively inexpensive than other online ads and are a great way to grow your following.
Benefits of Facebook Ads
Easy and quick to create
Target a specific audience or demographic
Less expensive than other online advertising
Boost traffic
Tips For Creating Facebook Ads
Go to your Facebook Ad Manager and chose an ad goal.
Create a clear ad description that inspires a potential fan to follow throw with your call-to-action.
Use a high-quality image (600 x 225 pixels) that represents your call-to-action. For example, if you are selling an original painting, you will want to showcase a picture of the artwork they will be purchasing.
Carefully target your ad so that it is only shown in your target audience's newsfeed.
Visit your Page Insights to gather this information.
Final Thoughts On Facebook Artist Page Tips
There is a lot of information and resources in this post that will help you to start and build a following on a Facebook Artist Page.
Bookmark this page for future reference.
After you have these basics down and you have a solid foundation for your Facebook page, take some time every week to learn more about marketing on Facebook.
Strive to become a Facebook marketing expert.
Facebook Marketing Course:
Facebook Marketing for Small Businesses with Nathan Latka
from: CreativeLive
You Might Also Be Interested In:
Popular Art Marketing And Sales Tutorials
Below are some of the most famous art marketing courses that will grow your online art business:
Most Popular – How to Make a Living Selling What You Make by Megan Auman
Most Popular –  Build a Successful Creative Blog by April Bowles-Olin
How to Build a Business While Learning Your Craft by Megan Auman
Pinterest Marketing for Makers & Designers by Megan Auman
You can also join me on:
Learn how to start, grow, and monetize your online art business.
Art Business Planners
Did you enjoy this article? Don't forget to sign up for my free weekly newsletter.
You can also join me on:
Learn how to start, grow, and monetize your online art business.
Art Business Planners