Last Updated on
We are seeing the internet evolve right before our eyes and it has changed the way will live. We are now living in a world with access to real-time world news right at our fingertips and as technology continues to evolve so does the opportunities for individuals to generate income from a variety of sources.
Facebook Artist Page Tips That Will Build Your Following
Today artists can sell original art from their artist website to people around the world thanks to WordPress.
Art prints can be sold with no upfront costs or extra work thanks to POD (Print On Demand) sites like Fine Art America.
Selling services like online courses or selling eBooks is now easy for anyone to learn.
We have all the tools needed to start a business online, but the internet can not do one thing and that is building brand awareness for businesses.
This is where you will have to put in the work and time. You will have to learn how to promote your art and build an online presence.
Lucky for us there are tools that make it easier to build brand awareness like social media, blogs, and question forums.
As you probably already know Facebook is one of the most popular social media sites despite their algorithm changes for small business.
Facebook Artist Page Tips
Facebook has helped me to not only sell more art online but it also helps me to connect and help other artists start selling their artwork online.
I remember when I first started selling art online MySpace was the top social media network. I watched Facebook start, grow and become the social media choice of over a billion people. It took me a while to jump on the wagon but when I did I realized all of the opportunities Facebook offered.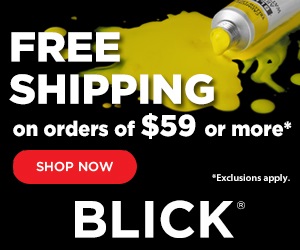 I have written a lot of articles about marketing on Facebook over the years. These are my favorites for helping artists who are just starting on Facebook or for artists trying to build a larger following.
7 Reasons to Start Your Facebook Artist Page
Facebook Is Constantly Changing
Facebook is constantly changing their algorithm.
How many people actually see your posts on Facebook?
How Many People See Your Facebook Posts? – Revised 2017
How To Start An Artist Page
Just like Facebook's algorithm changes, the features on business pages are also changing. I will continue to add to this list to make sure it is up to date.
Facebook Personal Profile vs Facebook Page: For Artists
How to Set Up an Artist Facebook Page
How to Create a Facebook Fan Page Bio
How To Change Your Facebook Fan Page Name
How to Create a Custom Facebook Page URL
Artist Facebook Page Image Size Guide
How to Add a Facebook Follow Button on Your Artist Blog
Optimize Your Facebook Page For Art Sales
How To Add Product To A Facebook Shop
How To Promote Art On Facebook
There are many different marketing strategies you can use on any social media platform.
Some strategies will work and others will not.
Try different ideas and see what works best for your audience.
How To Create A Facebook Posting Schedule That Will Build Your Audience
When Should You Boost Your Artist Facebook Posts
Facebook Fan Page: How Often Artists Should Post
How to Build Your Art Brand with Facebook Video
3 Facebook Apps to Engage with Customers
Facebook Insight Basics What Artists Should Know
Facebook Groups for Artists – Increase Brand Visibility
Facebook Boost Posts – Should Crafters Stay Away
Conclusion:
There is a lot of information here that will help you to start and build a following on a Facebook Artist Page.
Bookmark this page for future reference.
After you have these basics down and you have a solid foundation for your Facebook page, take some time every week to learn more about marketing on Facebook. Strive to become a Facebook marketing expert.
Facebook Marketing Course:
Facebook Marketing for Small Businesses with Nathan Latka
from: CreativeLive
You might also be interested in:
How to Sell Drawings Online and Make Money
7 Facebook Marketing Tips Artist Need to Know
8 Effective Blogging Strategies For Art Blogs
19 Productive Tips for the Selling Artist
How I Tripled My Art Blog Traffic in 4 Months
28 Day Blogging Challenge for Visual Artists
Are you ready to start building an online presence?
Available on Amazon or Download your copy today.
The Productive Artist How to Live Your Dreams
The right mindset and time management skills are essential for any business. These topics are often not talked about but are key elements for your success. You will learn how to have a winning mindset and time management skills necessary for operating a successful art business.
Available at Amazon or Download your copy today.
Get More Done in Less Time The Part-time Artist
Proven strategies that will help you to get more work done in less time so you can sell more art and earn more money.
Available at Amazon or Download your copy today.
Did you enjoy this article? Don't forget to sign up for my free weekly newsletter.
You can also join me on:
Learn how to start, grow and monetize your online art business.
The Complete Blogger Template Toolkit 
OVER 450+ Templates You Need to Quickly Create Stunning, Jump-Off-The-Screen Image to Grow Your Blog-- Without Having to Learn Design!