Are you struggling with your Facebook fan page? In this article "FaceBook Art Marketing Build Relationships" I will share with you the true power of Facebook.
FaceBook Art Marketing Build Relationships
Facebook is all about building relationships with your collectors and peers. People that purchase art from artists do so because they feel connected with the artist.
There is no better time than now to start an art business. You have all of the tools necessary to build your brand worldwide. You have the capability to communicate with people in the next town, across the country and overseas for free. You can have your artwork seen by eyes all around the world.
The new marketing strategy is to provide great content for the customers while engaging and building their trust. Facebook makes this easy for you to do and it will cost you nothing except your time. When you spend time to communicate with your fans, you are building trust and a strong community. Your community will help build your brand by talking about you.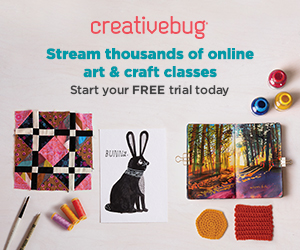 Painting Repeat Patterns by Hand: A Daily Practice by Cleo Papanikolas on Creativebug!
People purchase products more from recommendations than advertisements. Building a relationship with your fans will land you more sales than promoting your new artwork.
Instead of posting a promotion about a new piece of art you created, ask your fans what they think about your latest art. You will get better results when you have a hundred people responding to your post, than people scrolling past your advertisement. You are more likely to sell your new art by creating a conversation about it.
People like to talk about things that they like. A great way for you to be successful with your Facebook marketing strategy is to ask your fans questions about their thoughts. By encouraging your fans to engage in a conversation about their interests, you will be building fan engagement.
Customer Service
Every successful business provides excellent customer service. Social media networks make it easy for businesses to interact with their fans in real time. Facebook allows your fans to reach out to you with any problems or concerns that they might have. This will enable you to address any issues that need immediate attention.
By monitoring your fan page comments, you will be able to solve a customer's problem by replying to the comment or private message them with a solution. Just by reaching out to the client you are significantly increasing the customer's satisfaction.  You will be building trust with the person, and you will have a better chance to keep them as a loyal collector.
Here is an example of what could happen: Let's say that you have an order that is a gift for a birthday. Your painting has arrived at the customer's house damaged from shipment. The customer posts on your Facebook page that they were disappointed because they will not be able to use your painting as a gift because the frame was damaged.
Within minutes, you reply to the customer with a solution to their problem. Even though the mistake was not your fault, you still want to take special care of your valuable customer. You communicate back and forth on your Facebook fan page, and you can solve the problem in real time. Not only are you making a customer happy but your artwork will be hanging in someone's house to be seen by everyone that visits them. Not only will the person who bought your artwork be talking about your beautiful artwork they will also be telling everyone how you made a special memory for them.
Not only did you make your customer happy but you are also building trust from everyone that read your conversation.
This could not have happened before the internet. Facebook is all about building relations with people. If you focus on building relations, your marketing plan will be successful. The power of Facebook will help you grow your business further than you can even imagine.
Conclusion:
"Facebook Art Marketing Build Relationships" might be the most powerful tool that you have. Use Facebook to build relationships and build loyal collectors.
More Helpful Articles You Might Be Interested In:
Facebook Art Marketing – The King Of Social Media
Are you thinking about starting an art blog? Visit Artist Blog Resource for free articles to help you start and build your artist blog.
If you haven't already, be sure to subscribe to my free weekly newsletter. I will send you valuable tips that will help build your artist blog and art business.
Join me on: