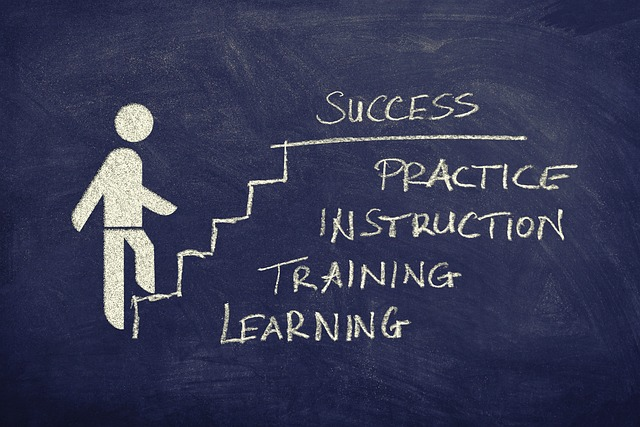 Disclaimer: This post may contain affiliate links. If you make a purchase by clicking on an affiliate link, Nevue Fine Art Marketing may earn an affiliate commission at no additional cost to you. Affiliate relationships include, but are not limited to, Bluehost, Tailwind, Skimlinks, SareASale and StudioPress. To learn more visit Affiliate Link Disclosure Policy
How To Improve Your Art
Improving artistic talents takes inspiration, desire, motivation, and commitment.
Whether you want to sell your art online, at local craft fairs, make a career out of your art skills or learn a new hobby, you can create beautiful works of art with daily practice.
How are artistic skills developed?
Improving drawing skills is accomplished by practicing different art techniques and strengthening old techniques daily.
Learning to see the world as an artist will allow you to create realistic paintings and drawings.
Understanding how light reacts to objects, shading, depth, form, and composition elements will enhance your art skills.
Art is a form of communication and a way to express yourself, so have fun and be afraid to break the rules. If you follow the tips below, you will never have to ask yourself, "What should I draw?" again.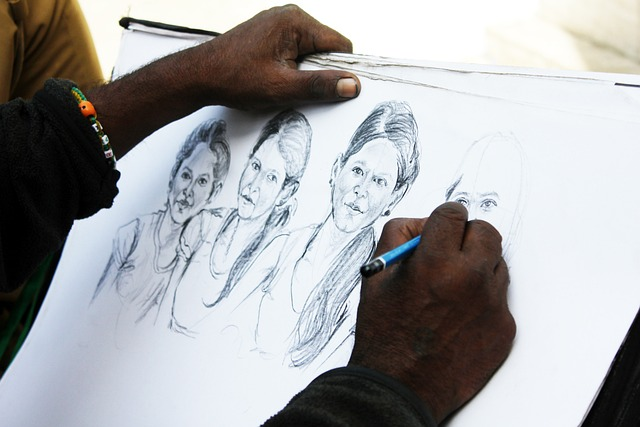 What Are Some Artistic Skills?
There are different artistic skills like drawing, painting, singing, dancing, and playing an instrument. This post will focus on fine art skills like drawing and painting.
Visual Art Skills:
Knowledge of the elements of light
Knowledge of perspective
Knowledge of composition
Knowledge of shapes and forms
Knowledge of negative space
Knowledge of art materials and how to use them
Knowledge of color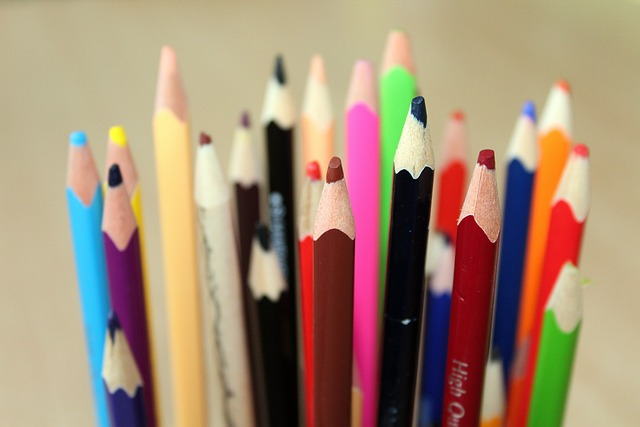 Why Should You Enhance Your Artistic Skills
Why is it essential to enhance your art-making skills for emerging artists?
Improving artistic capabilities allows artists to express their thoughts more clearly.
Like an author discovers more words to enhance their vocabulary, an artist learns skills to improve their art style and artwork.
As you practice different techniques, you will see the subjects you are drawing differently. You will start to notice the following:
How light reflects off of various surfaces differently
Perspective
Proportions
Value changes
The creative process will become more natural and more proficient.
By dedicating time to practice will allow you to:
Sell more art online and locally
Charge more for works of art
Create different income streams
Have fun creating a work of art
Even if you are not interested in building a visual arts career, drawing and painting can be relaxing hobbies. The better you become at painting a composition, the more enjoyable it will be to create art to sell or hang on your walls.
What Are The 5 Basic Skills Of Drawing
Understanding the different skills to work on will help you to improve your art faster.
Drawing and identifying edges – Edges separate drawing areas and can be accomplished with different tones, values, and lines.
Seeing basic shapes – Everything in our world comprises geometric shapes, including spheres, cones, cubes, cylinders, or nongeometric shapes. Being able to see the different shapes will help you draw more accurately.
Values and colors – Understanding color theory and values will allow you to create realistic drawings and paintings.
Elements of light – Knowing how light reacts to different surfaces and where to use shadows will take your drawings to the next level.
Perspective – Understanding perspective will allow you to create a three-dimensional illusion on a two-dimensional surface.
How To Improve Your Art Skills
Artists can only enhance their creative skills by practicing different art techniques.
When practice drawing techniques does not mean drawing a composition or creating art. Practicing focuses on a specific technique until you can consistently perform it every time you paint or draw a composition.
Artists practice techniques to create art that is more accurate to what they envision.
Practicing techniques like mixing paint, painting straight lines, blending colors on a canvas, and painting soft value changes will help you take your art to the next level.
How To Develop Art Skills
Anyone can learn how to paint and draw. The key to developing art skills is to perform a specific technique repeatedly. You can improve your skills quicker by developing a practice routine.
Write down all of the struggles you have with painting or drawing.
For example, let's say that you struggle with soft value changes. You will want to spend time every day working on shading. Or maybe you have a difficult time painting consistent lines. In this case, you will want to practice painting lines until it is perfect every time you paint a line.
How To Improve Art Skills Quickly
The quickest way to improve your art is to focus on one or two weekly techniques.
Dedicate time daily to practice the same technique repeatedly until you have perfected the skill. Creativity is achieved with an artist's ability to present and articulate their ideas and concepts effectively. Learning one skill a week will allow you to effectively create anything you can imagine in a short amount of time.
Suppose you are self-motivated and interested in becoming a professional artist. In that case, you might consider investing in online art tutorials, books, or magazines that show you different artistic styles or attending a school for continued education.
Even if you enjoy painting as a hobby, you can learn new skills from other professional artists. Tutorials like the ones listed below will show you what you need to know about the medium of your choice.
Popular Video Tutorials:
Magazines:
Books:
Helpful Tips To Enhance Your Painting Skills
The artists you watch on YouTube make it look so easy to paint a beautiful landscape. Those artists have spent many years enhancing their craft.
Here are some tips to help you learn how to paint like your favorite artists:
Practice sketching and drawing
Learn how to mix colors
Learn color theory
Practice painting different shades of colors
Practice painting different lines
Studying how light reacts to subjects
Set Goals
Setting clear and realistic goals is essential in improving your art skills. Here are some steps to follow:
1. Identify Your Strengths and Weaknesses: Analyze your artwork and identify areas where you excel and where you need improvement. This could include techniques, understanding of color theory, perspective, or overall composition.
2. Set Your Objectives: Decide on what you want to achieve. This could be mastering a specific technique, becoming proficient in a new medium, or developing a unique art style.
3. Be Specific: Your goals should be clear and concrete. Instead of saying "I want to improve my drawing" try "I want to improve my ability to draw human anatomy."
4. Make Your Goals Measurable: Set criteria that can help you measure your progress. For instance, you could aim to complete a certain number of sketches per week, or to finish a painting using a technique you're trying to perfect.
5. Set a Time Frame: Having a deadline creates a sense of urgency and helps keep you motivated. Be realistic about the time you need to accomplish your goals.
6. Break Down Your Goals: Large goals can feel daunting. Break them down into smaller, manageable tasks, and tackle these one at a time.
7. Review and Adjust Your Goals: Regularly review your progress. If you find a goal is too challenging, don't be afraid to adjust it. Artistic growth is a journey, not a race.
Remember, reaching your goals will take time and practice. Stay patient, and celebrate small victories along the way.
Take Art Courses
Enrolling in art classes or online art courses can significantly enhance your drawing skills in many ways. Firstly, they provide structured learning under the guidance of experienced instructors. These professionals can offer valuable insights and feedback on your work, helping you identify and improve your weaknesses. Secondly, courses often cover a variety of techniques and styles, exposing you to different forms of art and offering a more comprehensive understanding of the field. Thirdly, they present opportunities to engage with fellow learners, fostering a vibrant community where ideas, critiques, and encouragement are exchanged. Lastly, the systematic and regular practice that comes with a course instills discipline and consistency, crucial for honing and retaining art skills.
Be Your Worst Critic
If you are building a career in visual arts, your income will be based on the quality of your artwork and how well you can promote your art business. When your artwork sparks an emotion in a viewer, the viewer will make a purchase and become a loyal art collector.
It would be best if you learned to be your worst critic to improve your art skills. Critiquing your artwork will help you to reach advanced skills quicker.
Look at every piece of art you have finished and identify areas you would like to improve, like shading, light, proportions, etc. Use reference photos when you draw the human body, and try to make your drawings as accurate to the reference photos as possible.
Never settle. Don't say, "Well, that is good enough." Instead, make your weaknesses your strengths. Doing so will speed up the learning process.
Identifying your weaknesses is the first step.
The second phase is to take action. Study and learn how to make your weaknesses your strengths.
Schedule time every day to work on areas that need improvement. Do not rush this step. It takes time and dedication for you to enhance your skills.
If it were easy, there would be no such thing as practice.
Keep a diary of your work and your goals.
Every week and month, visit your goals and assess the outcome.
Have you accomplished your goals?
Do you feel that you made your weaknesses your strengths, or do you think you need more time working on them?
Looking at your art will provide you with the answers you need.
When you are happy with the outcome and your consistent efforts, it is time to start working on your next weakness.
Stay Motivated
Everyone gets motivated in different ways. There is no right or wrong way to keep yourself motivated. Your goal is to find ways to keep your fire burning strong.
Artistic skills are significantly increased by motivation.
How can motivation enhance your artistic skills?
You will always want to practice techniques to better yourself.
You will enjoy the progress that you have made and strive for more.
You will feel a sense of pride when you step back and look at your finished creation.
Sometimes, you might lose motivation and become frustrated or impatient.
Identify when this emotion is starting to brew and fix it immediately. There is no time to waste.
Use Quality Art Supplies
The cost of materials will be determined by what medium you use for your artwork. Using high-quality art supplies like drawing paper, oil paints, acrylic paints, pastels, and watercolor paints will allow you to learn how to use the tools you will be using for your final pieces.
Art supplies can become costly while you are learning your craft. Shopping for the best deals will save you a lot of money.
Popular Online Art Supply Stores:
Final Thoughts On Enhancing Your Artistic Skills
Daily practice and setting goals can increase your skill level quickly. The ability to draw lines accurately will improve your drawings. Learning how to mix paints and paint clean lines will improve your creativity.
Work on areas that are difficult and continue to challenge yourself.
More Art-Related Articles
Best Art Challenge Ideas That Spark Creativity
How To Start An Art Business In 9 Steps
Create Fun Drawing Challenges That Enhance Sketching Skills
Best Art Marker Sets For Beginner And Professional Artists