Last Updated on
You want to make it easy for someone to opt-in for your newsletter. If you are using WordPress for your blogging platform there will be some places you will want to add an email opt-in.
Best Places to Add an Email Opt-in On Your Artist Website
The best strategy for building an email list is to produce high-quality content. You want your readers to enjoy your content so much that they will want to revisit your site on a regular basis while waiting impatiently for your next post to publish.
When you have your readers hooked, it will be easy for you to collect their email address. However, you will want to make it easy as possible for them to opt-in. People are busy and will not take the time to search around a site to join an email list. In fact, it will never cross their mind.
Here are some of the most common places that professional bloggers place subscription forms on their websites. You might want to consider using all the suggestions or try a couple at a time and assess the results to see what works best with your audience.
Homepage
A homepage is the main page of your website and is the first page a visitor will see navigating from a web search engine. The Homepage will be the most viewed page for your returning audience and will be a great opportunity for you to get them to opt-in to your email list.
There are three common places on the homepage for newsletter opt-in forms. Decide what will be more appropriate for your audience and the look of your site.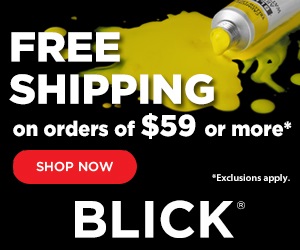 Top of the Homepage
Here is an example of an opt-in form on the top of the page. It is not distracting, and the reader has the option of clicking the link off if they find it distracting.
One benefit of having this opt-in form is that it follows the page as a reader scrolls down to read the content. If the reader enjoys your content, they will have an easy way to join your email list.
Footer
The footer of the homepage is a great place to add additional resource links for your site. Some people will scroll down to the bottom of the page to see what other resources the site has to offer. If the guest enjoys your site they might be willing to join your email list when they see your opt-in form on the footer.
Sidebar
The sidebar is another option for an email opt-in form. Some homepages do not have a sidebar and in that case, an email opt-in form will not be an option.
A key tip is to place the email opt-in form above the fold on the sidebar. Above the fold is the space that you see once you land on the homepage before scrolling down.
Most people will not scroll down on a page. Placing the email opt-in form above the fold will assure that everyone will see it when they land on the page.
About Me
Many people will visit the "About Page" if they are interested in what the site has to offer. Artist websites might receive more hits on their homepage than other businesses. People who buy art want to get to know the artist and a good way for them to do that is by visiting the About Me page.
Two places to put an opt-in form on an "about" page is in the sidebar or the end of the content.
Most people who visit an "About" page will read all the content. Placing the email opt-in form at the bottom might be a good decision. If the reader enjoys what they read, they will be more apt to join your email list.
Post
A good strategy is to put an email opt-in at the end of every post. Most people who visit a blog post do not read the entire article. Many people will skim through the article and gather the key points of the content.
Other people will leave the page after reading just the introduction of the article. If a person is very interested in what you have to say if they will read the entire post.
Placing an email opt-in form at the end of a post is an excellent way to collect an email from someone who is very interested in what you have to offer.
Pop-ups
Google has stated that they will lower Page Rankings of websites that use call-to-action pop-ups by early 2017. Google wants to provide quality content and an enjoyable experience for each visitor.
The reason for this change is that more and more people are using mobile devices to search for content online. The pop-ups on mobile devices can make it an unpleasant experience for the viewer.
Pop-ups were a great way for businesses to get emails but it will be a thing of the past. If you want to rank higher in search engines, you will have to play by Google's rules.
If they punish businesses that use pop-ups on their sites, find a different way to collect emails. Placing email opt-in forms in strategic places on your website will increase the sign-up rate.
Other Platforms
You will want to research all the options you have for collecting emails if you are not using WordPress as your blogging platform. Study what other people are doing on the same blogging platform that you are using.
You might want to seriously consider switching platforms if you're blogging platform does not support email opt-ins. An email list is vital to the success of your business.
Are you thinking about using WordPress? I use and recommend using HostGator for a hosting service.
HostGator makes it easy to have a WordPress site up in minutes.
Conclusion:
Building a contact list is an asset to your business. Try different places to display your email opt-ins and find out what works best for your audience.
Did you enjoy this article? Don't forget to sign up for my free weekly newsletter.
You can also join me on:
Learn how to start, grow and monetize your online art business.
The Complete Blogger Template Toolkit 
OVER 450+ Templates You Need to Quickly Create Stunning, Jump-Off-The-Screen Image to Grow Your Blog-- Without Having to Learn Design!