As an artist, you must reach out to your potential customers and tell them about your work. One way to do this is through email marketing. By sending occasional emails with information about your latest work, you can stay in touch with your potential customers and remind them of your art.
Email marketing can also be a great way to announce sales or special offers. By keeping your customers informed, you can increase their chances of buying from you. In addition, email marketing allows you to build relationships with your customers. By taking the time to communicate with them, you can create a loyal following that will support your art career for years to come.
Email marketing can be an excellent tool for artists to connect with their audience and promote their work. However, some challenges can make it difficult to market through email effectively. One challenge is ensuring that emails are exciting and engaging enough to catch recipients' attention.
With so many emails being sent every day, it can be easy for an artist's message to get lost in the shuffle. Another challenge is making sure that emails are correctly formatted and look professional. Recipients are more likely to engage with an email that looks polished and put together, so it's essential to take the time to create a good-looking template.
Finally, it's essential to ensure artist emails don't come across as spammy. Many people are wary of opening emails from unknown senders, so it's vital to build up a relationship with subscribers before trying to sell them anything. By considering these challenges, artists can create successful email marketing campaigns that promote their work and engage their audiences.
Below are some email marketing tips to help you sell art online.
Disclaimer: This post may contain affiliate links. If you make a purchase by clicking on an affiliate link, Nevue Fine Art Marketing may earn an affiliate commission at no additional cost to you. Affiliate relationships include, but are not limited to, Bluehost, Tailwind, Skimlinks, SareASale and StudioPress. To learn more visit Affiliate Link Disclosure Policy
What Is Email Marketing For Artist
If you've ever been on the receiving end of a promotional email, then you've experienced email marketing firsthand.
But what is email marketing, exactly? Email marketing is a digital marketing strategy that sends promotional messages to potential and current customers via email. This can include newsletters and special offers to alerts about new products or sales.
Email marketing for artists can be an effective way to reach out to customers, build relationships, and boost sales. And best of all, it's relatively inexpensive and easy to start. So if you're looking for a new way to market your business, why not incorporate email marketing into your internet marketing strategy?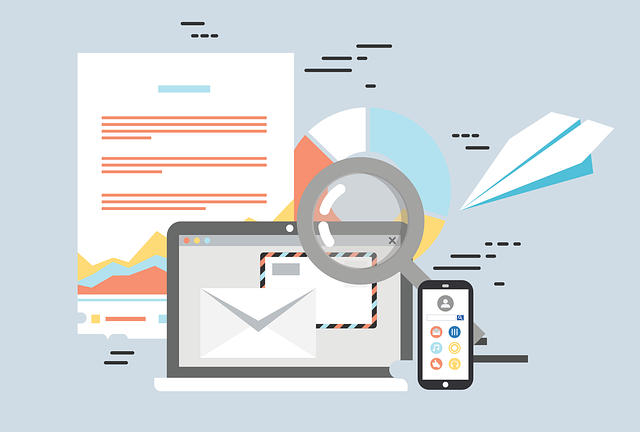 How To Grow Your Email List
As an artist, growing your email list is essential to building a fanbase and selling your work. There are several ways to go about this, but some of the most effective methods include using social media, holding contests, and collaborating with other artists.
Social media is a great way to reach new potential fans and get them interested in your work. Make sure to post interesting and engaging content that piques people's interest, and include a link to your sign-up page in every post. You can also use social media ads to target specific demographics and get even more people to sign up for your email list.
Another great way to grow your email list is to hold contests or give away free art. Everyone loves getting something for free, so this is a great way to entice people to sign up. Just be sure to promote the contest heavily on your social media channels and make it easy for people to enter.
Finally, collaborating with other artists is a great way to reach new audiences and grow your email list. Teaming up with another artist on a project can help you get exposure to their fans and vice versa. You can also promote each other's work on social media and collaborate on marketing initiatives. By working together, you can reach more people than you ever could on your own.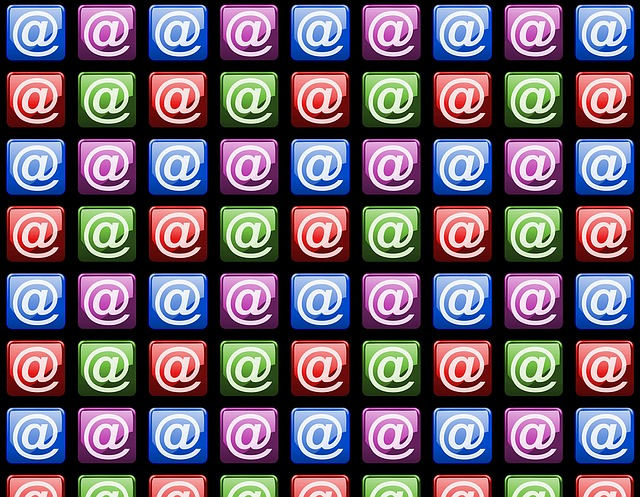 Email Marketing Service Providers
It is important not to send emails from your Google or yahoo email account.
Doing so could cause legal issues because sending emails in bulk is classified as sending spam emails.
An EMS will integrate your online signup list, track the CTR (click-through rate, how many people open your emails), and what links people click on your newsletters.
Reliable email marketing service:
How Often Should You Send Newsletters
One of the most common questions artists ask is how often they should send emails to their mailing list.
The answer, of course, depends on several factors, including the size of your list and your relationship with your subscribers. However, you can follow a few general guidelines to strike the right balance between maintaining contact and becoming a nuisance.
First, consider the types of messages you want to send. If you only have occasional news or announcements, then once or twice a month should suffice. On the other hand, if you rely on email to cultivate a relationship with your audience, you'll need to be more frequent in your communications. I
n general, it's a good idea to send at least one weekly email, if not more.
Finally, pay attention to your open and click-through rates. If you see a sharp drop-off in engagement, you're likely sending too many emails.
Conversely, if your messages are consistently unopened, you may need to increase your communications frequency.
By paying attention to these various factors, you can find the sweet spot that works best for you and your audience.
What Should An Artist Newsletter Consist Of
A newsletter should include a brief introduction, concise updates on recent events, and a list of upcoming events.
The introduction should be no more than a few sentences long and give the reader an overview of the newsletter.
The updates section should provide summaries of recent events without too much detail.
The upcoming events section should list any exciting events the reader might be interested in.
By following these simple guidelines, you can ensure that your newsletter is informative and engaging.
Highlight Your Artwork
As an artist, it can be challenging to stay ahead of the curve. With new artists emerging every day, it can be hard to keep up with the latest trends. However, one way to stay on top of the art world is to highlight new artists in your newsletters.
By featuring new artists in your newsletters, you show your subscribers that you're keeping up with the latest trends and also give them a chance to discover new artists that they may not have otherwise found.
Moreover, by featuring new artists in your newsletters, you create a sense of community and connection among your subscribers.
Showcase Older Artwork In Your Art Newsletter
Any artist who has been in the game for a while has a collection of older pieces that didn't sell. It's easy to get attached to these pieces and hold on to them, but there are a lot of benefits to sharing them with your email list.
For one, it shows your fans that you're always creating new art and are not afraid to put your older pieces out there. It also builds a sense of community and connection with your fans, who will appreciate being able to see all of your work, not just the pieces that are currently for sale. And finally, it can actually lead to sales down the road – as your fans become more familiar with your work, they may be more likely to purchase something in the future. So don't be afraid to share those old pieces – it can be good for your art business!
Email Marketing Story Ideas
In a world where nearly everything is done online, it's no surprise that email marketing has become an essential tool for artists selling art. By building a list of potential customers and subscribers, artists can stay in touch with their audience, promote new work, and generate sales. However, crafting effective email marketing campaigns can be a challenge. To help you get started, here are three email marketing ideas for artists selling art online:
1. Share your story. Why are you an artist? What inspires you? What drives you to create? Sharing your story is a great way to connect with your audience and give them a taste of your personality.
2. Promote your work. Of course, one of the main goals of email marketing is to promote your work. But don't just send out pictures of your latest paintings or sculptures – tell your subscribers why they're special. What makes them unique? Why should people buy them?
3. Offer discounts and promotions. Everyone loves a good deal, so offer your subscribers exclusive discounts and promotions on your art. This is a great way to generate interest and sales.
Final Thoughts On Email Marketing For Artists
Selling art online or at craft fairs is a lot of work.
Selling to a potential buyer who has signed up for your email newsletter will be easier than trying to find new collectors on social media.
Art buyers are everywhere and are searching for art, just like yours.
Develop a strategy to collect email addresses on your blog posts and social media, and use tools like OptinMonster to help you grow your list faster.
There are many email service providers available. Look at the list above to see if any of those fit your business goals.
Building your email list should be at the top of your art marketing list.
Now that you know how easy it is to develop an email marketing campaign, it is time to take action and start growing your email list.
Related Posts:
How To Start An Email List So You Can Sell More Art
7 Email Contact List Benefits for Artists
Writing a Newsletter Basics For Artists Selling Art
Top Tips For Creating A Successful Artist Newsletter
Email Marketing Guide for Artists