Having a solid elevator pitch is essential for artists. It's a quick, concise way to describe your work, what it means to you, and why someone should care.
Crafting an effective elevator pitch can be tricky, but with some practice, you can create one that will capture people's attention and make them want to learn more.
This blog post will give tips on how to write an elevator pitch and provide examples. So read on and get started on crafting your own winning pitch.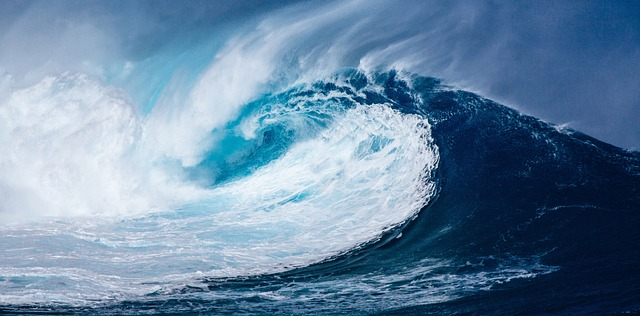 Disclaimer: This post may contain affiliate links. If you make a purchase by clicking on an affiliate link, Nevue Fine Art Marketing may earn an affiliate commission at no additional cost to you. Affiliate relationships include, but are not limited to, Bluehost, Tailwind, Skimlinks, SareASale and StudioPress. To learn more visit Affiliate Link Disclosure Policy
What Is An Elevator Pitch
An elevator pitch overviews a product, service, or idea.
Your artist pitch will overview your art business and the artwork you sell.
The term "elevator pitch" was created because the overview should take no longer than a ride on an elevator. The rule of thumb is about 30 seconds or less than 150 words.
The main objective is to have something short to say that will explain your business when an opportunity arises.
Being proactive and having a well-designed elevator pitch ready will prevent you from losing a potential customer.
Why Is An Artist Elevator Pitch Important
A first impression happens when you first introduce yourself and will make a lasting impression.
Another opportunity may not arise, so you need to make a great first impression.
Crafting a good elevator pitch will allow you to speak confidently about your artwork and, in most cases, spark a listener's interest.
What Does An Elevator Pitch Provide
An elevator pitch will allow you to communicate what you do while having the listener want more.
You can say your pitch exactly how you have rehearsed it. Your artist pitch will make it perfect every time.
If you do not have your pitch ready, your mind might go blank when caught off guard.
When talking to someone you do not know, you might get nervous and forget important information.
You do not want to look back and wish you had said something different. You only have one shot at getting it right the first time.
An elevator pitch will have you saying the perfect words when the opportunity arises. You want to look professional at all times.
3 Steps To Write A Perfect Artist Elevator Pitch
1. Know your audience. Who will be purchasing your art?
Who will be interested in learning about your art style?
Does your artwork target a particular demographic area or person?
What are their interests and hobbies?
2. Be short and precise. Have it pinpoint precisely what you want your audience to know. Do not leave them guessing. If you paint people, say you provide portrait paintings.
Do not just say you are an artist. Make it clear to them the art you create.
3. What will it provide for them?
Is your work for décor?
Is it ideal for gift-giving?
Elevator Pitch Examples
Here are a few elevator pitch templates to help you craft the perfect elevator pitch for your art business.
1. My name is [insert name], and I am an artist.
I create [insert type of art], characterized by [insert a brief description of work]. My work has been featured in [insert exhibition/s], and I have been commissioned to create pieces for [insert client/s].
2. Hello, my name is [insert name], and I am an artist.
I specialize in creating [insert type of art], which often features [insert subject matter/s]. My work has been exhibited in galleries such as [insert gallery name/s], and I have received commissions from clients such as [insert client/s].
3. Hi, I'm [insert name] making art. More specifically, I create [insert type of art]. What sets my work apart is the focus on [insert unique aspect of work]. For example, one of my most recent pieces was inspired by [insert event/object/person].
4. Hi there! My name is [insert name], and I am an artist. I primarily work with [insert type of art], but I also dabble in other mediums such as [list other mediums used]. My work often revolves around the theme of [insert theme], and I strive to create aesthetically pleasing and thought-provoking pieces.
5. My name is [insert name], and I am an artist who creates custom pieces for clients. Whether it's a painting for someone's living room or a sculpture for a corporate lobby, I enjoy working with clients to bring their vision to life. No project is too big or too small, and I take pride in delivering high-quality, one-of-a-kind artwork that my clients will cherish for years to come.
Read the elevator pitch examples above and find your favorite elevator speech. Then take some time to revise it and include the key points of your business to make your elevator speech unique.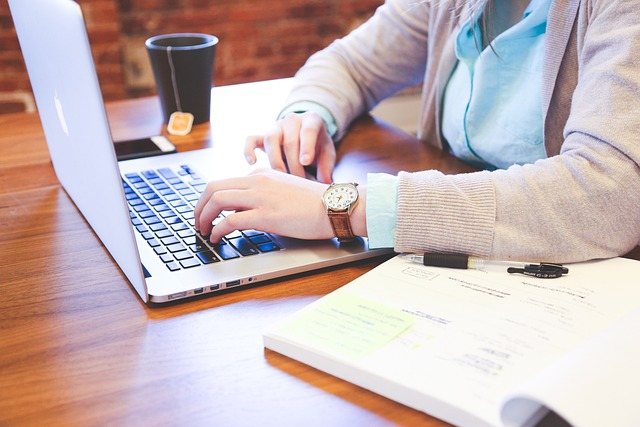 Benefits Of This Exercise:
Sitting down and spending time writing an elevator pitch will also help you brand your business.
It will have you think of everything you want your business to offer.
It will give you a clear vision of everything you want to achieve for your business.
You will be able to write an artist or illustrator plan that will have you reach your business goals.
You will be able to design a marketing plan by knowing the core values of your business.
You will be able to write content specific to your audience.
It will help you find new customers.
It will help you decide on your pricing, policies, and more.
What Is A Unique Selling Proposition
A unique selling proposition (USP) is a defining feature that sets a product or service apart from its competitors. Businesses need to identify their USP to market their products or services effectively.
Factors such as quality, price, or selection can contribute to a USP. For example, a company might boast that its products are the best on the market or that its prices are unbeatable.
Whatever the USP may be, it should be clear and concise so that consumers can easily understand what makes the business unique. Additionally, the USP should be relevant to the target audience and reflect the overall brand identity.
A strong USP can be a powerful marketing tool, so businesses need to take the time to develop one that accurately reflects their brand and resonates with their target consumers.
How Can An Artist Include A USP In Their Elevator Pitch
As an artist, one of the most important things you can do is to create a unique selling proposition (USP). This statement sets you apart from other artists and shows what makes you unique.
When crafting your USP, consider what sets you apart from other artists in your genre. Are you the only artist who uses a specific type of medium? Do you specialize in a particular subject matter? Whatever it is that makes you unique, make sure to highlight it in your USP.
Once you have your USP, include it in your elevator pitch. By including your USP in your elevator pitch, you'll be sure to make a lasting impression and a personal connection with potential clients and customers.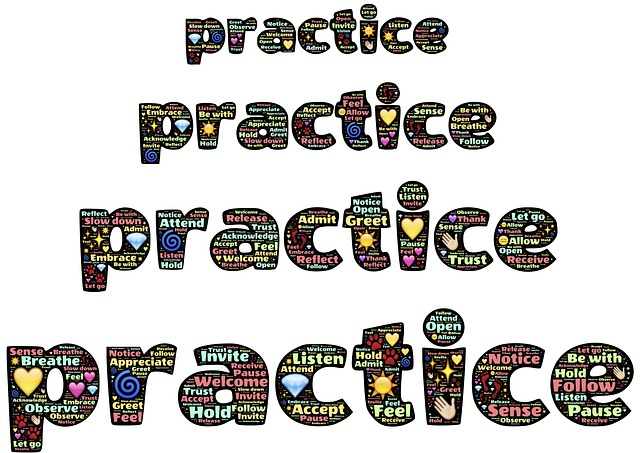 Practice Your Elevator Pitch
Now that you have your elevator pitch, you will want to practice it. You do not want to stumble on your words when trying to explain your business.
The more you say your pitch, the more natural it will sound to the listener. The old saying is true, "practice makes perfect."
Practice saying your pitch as many times as you need to.
Say it in front of your friends and family. They will be the most honest people when you are looking for feedback.
Say it in front of a mirror.
Say it in the car.
Say it everywhere.
Share Your Elevator Pitch
It is one thing to develop an art marketing strategy and another to implement the plan.
You will want to share your elevator pitch with anyone who will listen. Everyone that you meet may become a potential customer.
Here are some places you can share your pitch.
Post it on your blog. This will let the readers know exactly what your blog is about. It will intrigue them to read your content.
Post it on your "about me" page. This is another great place to share your pitch. If anyone stumbles on your "about me" page, they will know precisely what you have to offer.
Post it on your website. If you have a particular website on which you sell your art, that would be a perfect place to share your pitch.
Social Media sites are a great place to share your pitch. You can add it to your bio or put it in your header.
Postcards and business cards are great places to have your elevator pitch on. When you have the opportunity to talk with someone, you can hand them your business card or a postcard. They will have a way to contact you and remember what your business offers them.
Share your elevator speech at career fairs, networking events, job interviews, and local craft shows.
Body Language
When an artist delivers an elevator speech, they need professional body language. This is because the artist is trying to sell themselves and their work, and they need to make a good first impression.
Good body language includes eye contact, standing straight, and speaking clearly. It is also important to smile and be enthusiastic about your work.
Remember that you only have a few seconds to make an impression, so ensure that your body language conveys confidence and professionalism.
If you can master the art of elevator speech, you will be one step closer to success as an artist.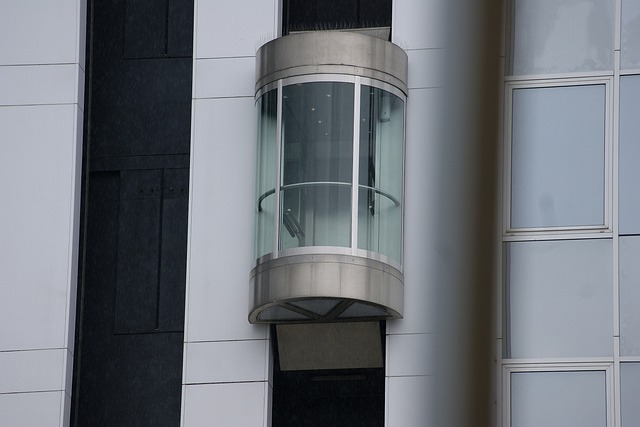 Review
Your elevator pitch will help you grow your business in many ways.
It will help you market your business.
It will give you a clear vision of your business's core values.
It will build your confidence in communicating with others about your business.
It will help you make better decisions for your business.
Your sales pitch might change as your business grows. Don't be afraid of modifying it as time goes by.
Start working on your elevator pitch today.
What are your thoughts about an elevator pitch?
Share your elevator pitch in the comment section below.
Final Thoughts On Elevator Pitch For Artists
You are the artist and the salesperson. You need to tell your story with confidence. By practicing your elevator pitch, you can communicate your story at any time. You want to take advantage of every opportunity.
You might also be interested in:
Breaking The Fear Start Start Selling Your Art
Art Branding Basics Increase your Art Sales
10 Mindsets Of A Successful Artist
New Course Available – WordPress Basics Course
How To Write Well Written Art Descriptions