Disclaimer: This post may contain affiliate links. If you make a purchase by clicking on an affiliate link, Nevue Fine Art Marketing may earn an affiliate commission at no additional cost to you. Affiliate relationships include, but are not limited to, Bluehost, Tailwind, Skimlinks, SareASale and StudioPress. To learn more visit Affiliate Link Disclosure Policy
Elevator Pitch For Artists
Do you find yourself struggling when it is time to tell someone you're an artist?
Do you have an elevator pitch?
An elevator pitch, also sometimes referred to as an elevator speech, is a brief description of your artwork and art business.
Your artist elevator pitch will be the reply you give to someone when they ask what you do for a living.
A well-rehearsed pitch will help you to feel more comfortable and confident when you speak about your career.
How well you can communicate your message will determine if you can convert a potential buyer into a loyal art collector.
What Is An Elevator Pitch
An elevator pitch is an overview of a product, service, or idea.
Your artist pitch will overview your art business and the artwork you sell.
The term "elevator pitch" was created because the overview should take no longer than a ride on an elevator. The rule of thumb is about 30 seconds or less than 150 words.
The main objective is to have something short to say that will explain your business when an opportunity arises.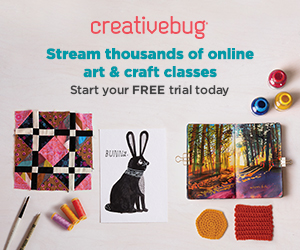 Painting Repeat Patterns by Hand: A Daily Practice by Cleo Papanikolas on Creativebug!
Being proactive and having a well-designed elevator pitch ready will prevent you from losing a potential customer.
Why Is An Artist Elevator Pitch Important
A first impression happens when you first introduce yourself and will make a lasting impression.
Another opportunity may not arise, so you need to make a great first impression.
Crafting an elevator pitch will allow you to speak confidently about your artwork and, in most cases, spark a listener's interest.
What Does An Elevator Pitch Provide
An elevator pitch will allow you to communicate what you do while having the listener want more.
You will be able to say your pitch exactly how you have rehearsed it. Your artist pitch will make it perfect every time.
If you do not have your pitch ready, you will find your mind might go blank when you're caught off guard.
When talking to someone you do not know, you might get nervous and forget important information.
You do not want to look back and wish you had said something different. You only have one shot at getting it right the first time.
An elevator pitch will have you saying the perfect words when the opportunity arises. You want to look professional at all times.
There was a time when I kept putting off writing my elevator pitch. I knew that it was beneficial for my business, but I kept putting it on the back burner.
After looking like a deer staring at headlights too many times, I decided that I needed to get my elevator pitch done.
I should have done this exercise a lot sooner, looking back at it. It was painless and opened my eyes to see where I wanted to go with my business.
3 Steps To Write A Perfect Artist Elevator Pitch
1. Know your audience. Who will be purchasing your art?
Who will be interested in learning about your art style?
Does your artwork target a particular demographic area or person?
What are their interests and hobbies?
2. Be short and precise. Have it pinpoint exactly what you want your audience to know. Do not leave them guessing. If you paint people, say you provide portrait paintings.
Do not just say you are an artist? Make it clear to them the art you create.
3. What will it provide for them?
Is your work for décor?
Is it ideal for gift giving?
Elevator Speech Examples
My elevator pitch is "Realistic Wildlife Pastel Pet Artist for my website, capturing a special moment that will last a lifetime."
I am pleased with this elevator pitch. It tells the entire story.
When someone reads it or I tell them, they know exactly what I offer. 
It also leaves them wanting to see my artwork.
For my website Nevue Fine Art and Marketing, my elevator pitch is, "Helping artists start, grow, and monetize an online art business." This pitch also gives a clear statement of what this blog is about.
The elevator pitches above are just some examples of how you can write your unique elevator speech.
Benefits Of This Exercise:
Sitting down and spending time writing an elevator pitch will also help you brand your business.

It will have you think of everything

you want your business to offer.
It will give you a clear vision of everything you would like to achieve for your business.
You will be able to write a plan that will have you reach your business goals.
You will be able to design a marketing plan by knowing the core values of your business.
You will be able to write content specific to your audience.
It will help you find new customers.
It will help you decide on your pricing, policies, and

more.
Practice Your Elevator Pitch
Now that you have your elevator pitch, you will want to practice it. You do not want to stumble on your words when trying to explain your business.
The more you say your pitch, the more natural it will sound to the listener. The old saying is true, "practice makes perfect".
Practice saying your pitch as many times as you need to.
Say it in front of your friends and family. They will be the most honest people when you are looking for feedback.
Say it in front of a mirror.
Say it in the car.
Say it everywhere.
Share Your Elevator Pitch
It is one thing to develop an art marketing strategy and another to implement the plan.
You will want to share your elevator pitch with anyone who will listen. Everyone that you meet may become a potential customer.
Here are some places you can share your pitch.
Post it on your blog. This will let the readers know exactly what your blog is about. It will intrigue them to read your content.

Post it on your "about me" page. This is another great place to share your pitch. If anyone stumbles on your "about me" page, they will know exactly what you have to offer.

Post it on your website. If you have a separate website on which you sell your art

, that would be a perfect place to share your pitch.
Social Media sites are a great place to share your pitch. You can add it to your bio or put it in your header.
Postcards and business cards are a great place to have your pitch. When you have the opportunity to talk with someone, you can hand them your business card or

a postcard. They will have a way to contact you, and they will remember what your business has to offer them.
Review
Your elevator pitch will help you grow your business in many ways.
It will help you market your business.

It will give you a clear vision of your business's core values.

It will build your confidence in communicating with others about your business.

It will help you make better decisions for your business.
Your pitch might change as your business grows. Don't be afraid of modifying it as time goes by.
Start working on your elevator pitch today.
What are your thoughts about an elevator pitch?
Share your elevator pitch in the comment section below.
Final Thoughts On Elevator Pitch For Artists
You are the artist and the salesperson. You need to tell your story with confidence. By practicing your elevator pitch, you will be able to communicate your story at any given time. You want to take advantage of every opportunity.
You might also be interested in:
Breaking The Fear Start Start Selling Your Art
Art Branding Basics Increase your Art Sales
10 Mindsets Of A Successful Artist
New Course Available – WordPress Basics Course
How To Write Well Written Art Descriptions