Last Updated on
Are you becoming discouraged with the lack of followers your social media business accounts are receiving? Are you finding that promoting your art on social media is taking up too much of your time and producing little or no sales? In today's post, I am going to share with you some easy social media strategies designed especially for artists selling art online.
Easy Social Media Strategies For Artists Selling Art Online
How exciting is it when you showcase your new artwork on your social media accounts like Facebook or Instagram and you receive instant likes and comments?
How long does it take before you to get discouraged because nobody is purchasing it?
It is a nice feeling to know that people appreciate your crafts but that does not pay the bills or put money into your bank account.
In today's post, I would like to go back to the basics and share with you some effective social media strategies that work.
Before we get started let's take a minute to talk about social media.
What is social media?
Social media was created for people to connect with others online.
Social media was not created for businesses to sell products online. However, businesses have learned how powerful it is to make a presence on social media.
What is the best social media strategy?
If social media is not meant to sell products how can you benefit as a selling artist on social media accounts?
This is a great question and is often overlooked.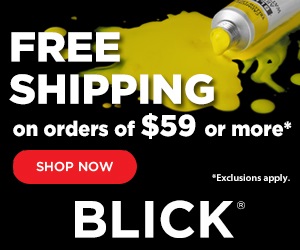 To become successful on social media you have to engage with your audience. Social media platforms will help you to build relations with your audience which will help you to build an online presence and sell more art.
How does engaging with your audience help you to build an online presence?
By finding different ways to communicate with your followers you will allow them to get to know you as an artist and person which will encourage them to engage with your posts more frequently. They will start to feel more connected to you and your artwork. In time they will become a part of your tribe.
Related Post:
How to Sell More Art by Building your Tribe
When people become a part of your tribe they will help you to build an online presence by talking about you and they will share your artwork with their friends. Connecting with your audience is the best social media strategy out there.
It sounds simple but it works.
Below are some examples of how you can connect with your audience:
If a person is interested in your artwork ask them why they like it.
Ask them what connects them to your work.
Is it the colors you use?
Is it the message of your artwork?
Is it the subjects you create?
Do they have an emotional connection to your artistic style and if so why?
The dialog will soon move from talking about your art to a deeper conversation. You will learn more about your target audience and they will learn more about you which will connect them even more to your creations.
Related Post:
Simple Strategy For Finding Your Target Audience
Developing A Social Media Strategy
When your friends or family describe you as a person, what do they say?
Are you energetic or laid back?
Are you serious or do you have a good sense of humor?
Developing a social media strategy that will help you to reach your objectives starts with knowing who you are and understanding how you can convey that on your social media accounts.
Use the same language that you would use with your close friends and family. Just make sure that you are being professional. There will be certain things you will want to keep private but you will want to share your artistic side. Find a happy medium and start letting your followers get to know who is behind the art they are admiring.
Social Media Strategy Examples
I am going to share with you some strategies I have found to work well for me and my objectives.
Keep in mind that everyone will not see the same results with the strategies outlined below.
Give them an honest try and see if they work for you.
Keep post short and to the point. Most people are very busy and do not want to spend a lot of time reading posts on social media.
Include a link for further reading. Some people will have a few extra minutes and they will want to learn more about what you are talking about. Always include a link to a blog post or a landing page.
Showcase art in progress images. People love to see art come to life and there have been many times when someone has purchased my art before it was completed.
Share the story behind a finished piece you have created.
Post a schedule of events you will be attending.
Post images of events you have attended.
Add videos that show you working on a piece or a short tutorial about your techniques.
Share with your audience what inspires you to create the art you create.
Post behind the scenes images, your studio, packaging a painting for shipment, etc.
Social Media Marketing Plan
The last thing I would like to talk about is the importance of knowing what your objectives are.
Why do you have a Facebook Business Page?
Why do you have an Instagram account for your art business?
Why are you on Twitter?
Why do you have a YouTube channel?
If you do not know what your objectives are you will not be able to develop a strategy that will work for you.
Take a few minutes to write your goals for each social media account you will be promoting your art on.
When you have a clear vision of what your objectives are, you will be able to create more effective social media marketing strategies that will show you positive results.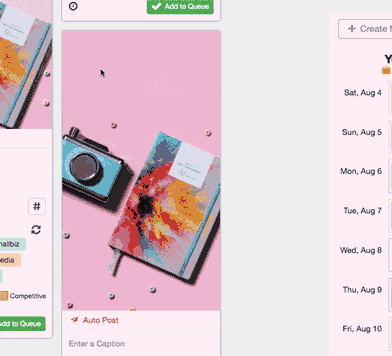 Conclusion:
If you want to sell your artwork online you will have to make a daily presence online and social media is a great way for you to do just that.
Not only will you be making a daily presence but you will also be able to build relationships with your followers which will create an emotional connection between them and your creations.
An artist social media strategy does not have to be complex. You might be surprised how well you will do just by sticking with the basics.
28 Day Blogging Challenge for Visual Artists
Are you ready to start building an online presence?
Available on Amazon or Download your copy today.
The Productive Artist How to Live Your Dreams
The right mindset and time management skills are essential for any business. These topics are often not talked about but are key elements for your success. You will learn how to have a winning mindset and time management skills necessary for operating a successful art business.
Available at Amazon or Download your copy today.
Get More Done in Less Time The Part-time Artist
Proven strategies that will help you to get more work done in less time so you can sell more art and earn more money.
Available at Amazon or Download your copy today.
Did you enjoy this article? Don't forget to sign up for my free weekly newsletter.
You can also join me on:
Learn how to start, grow and monetize your online art business.
The Complete Blogger Template Toolkit 
OVER 450+ Templates You Need to Quickly Create Stunning, Jump-Off-The-Screen Image to Grow Your Blog-- Without Having to Learn Design!