So many artists find it difficult to promote their art and they turn their heads when they hear the words art marketing. Most people feel uncomfortable trying something new simply because they are unfamiliar with it. The truth of the matter is, if you want to sell drawings online you will have to learn how to promote your drawings online.
How To Find Potential Buyers
How To Promote Your Drawings Online And Make Money
When I started selling my artwork on eBay over 16 years ago I had a difficult time photographing my drawings.
I tried everything I could think of but nothing I did would capture the details of my drawings.
Photographing graphite is difficult. Graphite has a natural shine or "silver" shine when the light hits it in a particular direction and the photos would get a yellow tint from the flash of a camera.
After many frustrating attempts and wasting a lot of money on cameras that did not produce the results, I was looking for I decided to focus on selling my paintings online.
I put drawing on the back-burner even though creating art with graphite was my passion.
In just a couple of years, I was successful in creating an online art business that supported my family but something was missing. I missed creating art with graphite.
So about seven years ago I decided to try to find a way I could take digital images of my drawings without losing any of the details.
After many months of researching, I discovered the Epson Perfection V600 and now I focus on selling my graphite drawings online.
Details:
6400 x 9600 dpi for enlargement up to 17" x 22"
Scan slides
Removes the appearance of tears, creases, dust, and scratches
Scans in greyscale
Scans 9 x 11 paper
Keep in mind that the image you post online will determine if you land a sale or not.
Here are a few images of my art that I scanned with the Epson Perfection V600.
Commission a Drawing or Purchase Prints
I am very happy with the quality of the scans that this scanner provides and wish that this was my first purchase. I would have saved some hard-earned money.
There is nothing that can replace an original drawing, but if you are planning on promoting and selling your artwork, online you will need the image to be as close to the original as possible. Don't settle for poor quality images.
Related Post: Best Scanners For Graphite Artists
Post Your Drawings Online
After you have some high-quality images of your drawings you will want to decide what will be the best platform for you to showcase your artwork.
There are many options available for you and you will want to take some time to decide what will be the best solution for your goals.
You can create a WordPress site that will allow you to sell your original drawings and prints of your artwork or you can use a third-party platform like FASO and Etsy.
Related Posts: Installing WordPress Step-By-Step
If you are interested in building an art business online I strongly recommend building a WordPress site. In the long run, it will be less expensive to operate and you will have total control over the look and feel of your site.
BlueHost and SiteGround make it easy for you to create a WordPress site within just a few minutes with their One-Click WordPress Feature.
You will want to become familiar with your new WordPress site after you launch it.
Below are some posts to get you started:
WordPress Permalink Settings – Artist Blog Tutorial
WordPress Post Options – Artist Blog Tutorial
WordPress Page Options – Artist Blog Tutorial
How to Create a WordPress Category
Free vs Premium Themes for WordPress – Art Bloggers
I have also created a couple of eBooks and online video courses to help make the learning process easier for you.
WordPress Dashboard Guide eBook
Publish Drawings Online With Third-Party Platforms
Third-party platforms are sites that allow you to sell your artwork online.
Related post:
Should You Sell Art On Third-Party Websites?
POD Websites How To Increase Art Sales
Third-party platforms make it easy for any artist to get started but keep in mind that you will be building a business on rented land.
I encourage you to read all of the terms and conditions along with the fees associated with the site prior to setting up an account.
If you are not ready to build an art website I suggest looking into Etsy first.
Etsy has a good reputation, selling fees are very reasonable and they have been around for many years.
Etsy allows you to sell your original drawings, and you can quickly and easily sell prints or your drawings with Printful.
Printful is a print on demand site that can be integrated on a WordPress site and Etsy with one click of a button.
Printful will also print your fine art on merchandise like shirts, hats, tote bags, mugs, and more.
Below are some posts that showcase other third-party sites that might work well for your art business goals:
Sell Art Online Free – 7 Popular Third-Party Sites for Artists
15 Places to Sell Art Online and Make Money
Top 17 Websites To Sell Art Online
Promoting Online Drawings
Now that you have a good idea of how to make digital images of your drawings and the best site to upload and sell your drawings, let's talk about how you can make money selling your artwork.
Uploading your images to a platform is just the first step.
The next step is promoting your drawings.
Promoting your art simply means connecting your art with your target audience.
Your target audience is the people who have a passion for your artistic style,
For example, most of my commission drawings are of dogs. So, when I promote my commission work I show my drawings to people who have a love for dogs.
If you can get your art seen by the right people and you can connect them to your art on a meaningful level everything else will fall right into place. Those people will follow you on social media, engage with your posts, and share your art with their friends and family.
The best news I can give you is that you do not need a lot of money to promote your drawings online, and you do not need to be a marketing expert. All you have to do is get your art in front of the right people.
There are some tools that I use that cost some money, and they have produced excellent results, but most of the tactics I am going to share are free.
How To Find Potential Buyers
I use KeySearch to help me find my competitors and potential buyers.
To find your competitors, simply log into KeySearch, click Keyword Research, and type in words that describe your drawings.
A list will appear on the left, displaying the top sites that sell drawings like yours.
Go through that list and find artists who have a similar style and follow them on social media and subscribe to their email list.
Keep an eye on who is following them on social media and what type of content they engage with.
Try to incorporate some of the same strategies but make them yours.
On the left of KeySearch you will find a list of other related keywords people are using in Google search to find art like yours.
These words should be included in your blog posts and social media posts.
Where To Promote Your Drawings Online
Many online tools are available to help you build an online presence like blogging, social media, and email.
Art Blog
Blogging is the best way that you can drive your potential buyers to your art website.
It takes time to rank in Google's search, but once you do, you will see your organic traffic increase dramatically.
Visit Blogging Tips for hundreds of articles that will help you to build a blog that will generate traffic to your site.
If you are not convinced blogging will help you, read 6 Blogging Benefits You Can't Ignore
I have written the 28 Day Blogging Challenge for Visual Artists eBook for artists who do not want to spend a lot of time researching what the best blogging strategies are. Simply follow the daily steps and watch your traffic increase.
Pinterest
Use Pinterest to boost traffic to your art blog posts while you are waiting for Google to index your blog posts.
People are always searching on Pinterest for art and "How To" posts.
Below are some articles to help get you started on Pinterest:
Tailwind
Tailwind is a Pinterest, and Instagram schedular with a lot of power.
Tailwind offers a SmartShedular that will publish your posts at the best times and provides analytics that will show you what is working for you and what is falling short.
Not only did I save a tremendous amount of time scheduling posts with Tailwind, but it also increased my website traffic by over 500%.
How I Sell My Art Online With Tailwind
Facebook Page
Social media accounts like Facebook, Twitter, and Instagram are great platforms for artists building an online art business.
Many artists use social media in the wrong way.
Social media platforms were created for people to socialize, not for businesses to sell products.
Your Facebook business page is a platform where you can learn more about your target audience and for your fans to learn more about you as an artist.
The information you learn about your target audience is priceless. The more you get to know about your following, the better your art marketing strategy will become because you will be able to tailor your content to their needs.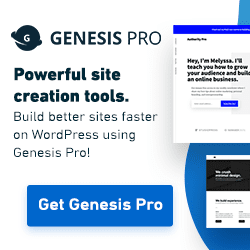 While you are learning about your audience, try different posts to see what performs the best. Keep accurate records so you can look back and revise your social media marketing strategy according to the information you gather. Over time you will be publishing content that will receive a lot of engagement and will drive traffic to your artist website.
How to Sell Products on Facebook Selling Art Strategies
Promote Your Drawings On Instagram
Instagram has quickly become a popular platform for artists.
Instagram is a free photo and video sharing app available on Apple iOS, Android and Windows Phone. People can upload photos or videos to our service and share them with their followers or with a select group of friends. They can also view, comment and like posts shared by their friends on Instagram. (Source: Instagram)
It almost seems as if Instagram was created for artists.
Instagram is like having an online art gallery where people can visit and enjoy your creations.
How to Use Instagram to Promote Your Art
Promote Your Art Career On Twitter
Promote Your Art Career On Twitter
Twitter is a great platform to share news about your art business in real-time and an excellent way to answer any questions potential buyers might have.
You will also have an opportunity to meet and network with other artists around the world.
Promote Your Art Career On Twitter
Twitter is a great platform to share news about your art business in real-time and an excellent way to answer any questions potential buyers might have.
You will also have an opportunity to meet and network with other artists around the world.
I use Tailwind to schedule my content on Twitter. When a Pin is published on Pinterest, it will also be shared on Twitter.
Click the Facebook and Twitter check box to schedule your Pinterest pins the Facebook and Twitter.
How Twitter Builds Art Businesses
Email Marketing
Your email list will be the biggest asset for your art career.
Sending newsletters is the only guarantee you have for someone seeing your drawings and upcoming events.
Always post your art in your newsletters and include upcoming events.
Ultimate Email Marketing Guide for Selling Art Online
Conclusion:
You have everything you need to sell your drawings online right at your fingertips.
There are tools that will help you to take high-quality images of your drawings, there are multiple platforms you can submit your drawings to and there is a wide range of tools to help you build brand awareness online.
All you have to do is just start.
Did you enjoy this article? Don't forget to sign up for my free weekly newsletter.
Popular Art Marketing And Sales Tutorials
Below are some of the most famous art marketing courses that will grow your online art business:
Most Popular – How to Make a Living Selling What You Make by Megan Auman
Most Popular – Build a Successful Creative Blog by April Bowles-Olin
How to Build a Business While Learning Your Craft by Megan Auman
Pinterest Marketing for Makers & Designers by Megan Auman
You can also join me on:
More resources to help build your online art business.