Have you ever purchased a beautiful canvas print only to realize you have no idea how to frame it? It's a common problem that can overwhelm you, making you unsure of where to start. But fear not because, in this comprehensive guide, we'll take you through each step of the DIY framing process to create a stunning piece of canvas art to display in your home or office. We've covered you, from selecting suitable materials to hanging and caring for your canvas painting. So let's dive in and learn how to make the most out of your canvas prints.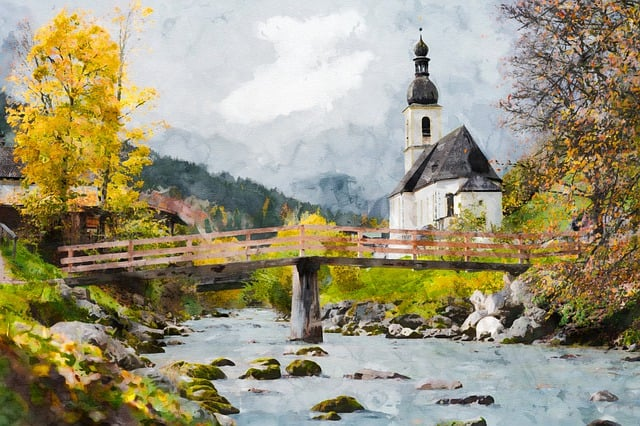 Disclaimer: This post may contain affiliate links. If you make a purchase by clicking on an affiliate link, Nevue Fine Art Marketing may earn an affiliate commission at no additional cost to you. Affiliate relationships include, but are not limited to, Bluehost, Tailwind, Skimlinks, SareASale and StudioPress. To learn more visit Affiliate Link Disclosure Policy
Selecting the Right Materials
Before you can begin framing your canvas print, it's essential to select the right materials. This will ensure that your canvas prints are both secure and eye-catching. First, choose a canvas frame that complements your print's style and color scheme. Wooden frames are a classic choice, while metal frames can add a modern touch.
Next, consider the matting or backing board. A mat can provide space between the artwork and the walls of the frame to create a more professional look. Matting is also a great option if your print is smaller than the frame size, as it can fill the extra space. Backing boards are typically foam or cardboard and can support and protect your artwork.
Consider where you'll display your piece regarding the type of glass or acrylic to use. UV-protective glass or acrylic can help prevent fading if there is a lot of natural light. Non-glare options are also available if you're worried about light reflecting off the edge of the glass and interfering with the viewing experience.
Lastly, don't forget the hardware you'll use to hang your finished product. D-rings, hanging wire, or sawtooth hangers are all standard options. Ensure the hardware is rated to hold the weight of your canvas stretched frame and adequately installed. If you plan to display more than one canvas painting, you might consider purchasing a picture frame hanging kit to save money.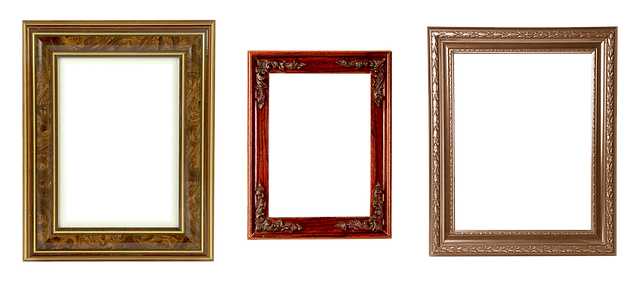 Preparing Your Rolled Canvas Print for Framing
Before you mount a canvas print, it's essential to prepare it properly. First, stretch your canvas tightly and evenly on its stretcher bars. If there are any wrinkles, use a warm iron to smooth them out gently.
Next, ensure your stretched canvas print is clean and free of dust or dirt. You can use a soft-bristled brush or a microfiber cloth to wipe away any debris gently. If there is a stain on the canvas, you can use a clean cloth and a small amount of mild, soapy water to remove it.
If you're working with a larger canvas print, adding additional support to your canvas's edges and back is a good idea. You can use foam board, cardboard, or even an additional canvas to create a stable foundation for your frame.
Preparing your canvas prints correctly will ensure your finished product looks polished and professional. Once your canvas is ready, you can choose the right canvas frame to showcase your artwork.
Choosing the Right Frame
Now that you have prepared your canvas, it's time to choose the right frame to showcase your artwork. When it comes to framing a canvas print for wall art, there are a variety of options available to choose from.
First, consider the style and color of the frame. Do you want a traditional or modern look to display art? A simple or ornate design? A black or white wooden frame or something with a pop of color? Selecting a frame that complements the colors in your artwork can help it stand out and make a bold statement.
Another essential factor to keep in mind is the size of your canvas. Make sure to choose a frame that is the appropriate size for your artwork, as a frame that is too small or too large can detract from its beauty.
Lastly, consider the quality of the frame. A high-quality wood frame made from durable materials will look better and protect and preserve your finished piece for years.
With these considerations in mind, you can choose the perfect frame for your canvas print to showcase your artwork in the best possible way.
Mounting Your Canvas in the Frame
Now that your canvas is stretched and the ideal frame for your print, mounting it correctly is the next vital step. You'll need some tools for this process, including a staple gun, a hammer, and pliers. First, ensure your canvas is centered and positioned correctly within the frame. Then, starting from the center of each side, staple the canvas onto the back of the frame every one to two inches. As you work toward the corners, fold them neatly and staple them down securely.
Once you have stapled all four sides, you can use the pliers to fold any excess staples or sharp corners. This will ensure that the back of rolled canvas in the frame looks neat. Lastly, check that the canvas is taut and secure within the frame. A loose or puckered canvas can detract from the overall appearance of your framed piece.
With your canvas securely in its frame, you can hang it on the wall and enjoy your artwork. Keep reading to learn tips on caring for your framed canvas print.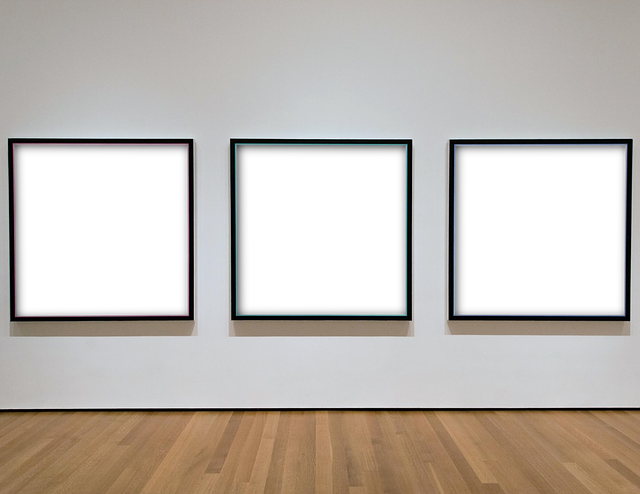 Hanging and Caring for Your Framed Canvas Print
Once your canvas print is securely framed, it's time to hang the canvas on your wall. Before you start hammering nails or drilling holes, take a moment to plan out where you want your artwork to be displayed. Consider the layout of the room, the height at which you want the piece to be hung, and whether or not you want it to be the focal point of the space.
You can use a few different methods when hanging your framed canvas print. For smaller pieces, you can use picture hangers, eye hooks, tape, or adhesive strips to secure the frame to the wall. For larger pieces, it's best to use screws or nails with art wire to ensure that the piece stays securely in place.
What is the best way to attach a canvas to the wall
Attaching a canvas to a wall requires careful consideration to ensure it is secure and level. The best way to do this is by using a picture-hanging system. These systems provide adjustable hooks that can be easily moved to accommodate different canvas sizes and weights. To ensure the canvas is level, use a spirit or laser level to mark where the hooks should be placed on the wall. Make sure to use sturdy screws or nails to hang a canvas from the system and test the stability of the canvas before leaving it unattended. You can proudly display your artwork with the right tools and techniques while ensuring its safety.
How To Care For Canvas Prints
Once your canvas print hangs on the wall, you can do a few things to ensure it looks great for years. First and foremost, do not hang canvas art in direct sunlight or areas with high humidity, as this can cause the colors of the canvas printing to fade or the canvas to warp.
You should also dust your canvas print regularly to keep it looking its best. Use a soft, dry cloth or a feather duster to gently remove any dust or debris that has collected on the surface of the canvas.
Finally, if your canvas print gets dirty or stained, clean it carefully using a mild soap and water solution. Avoid harsh chemicals or abrasive materials, as these can damage the canvas and the frame.
With some care and attention, your framed canvas print will look beautiful and vibrant for years. So go ahead and enjoy your artwork – you've earned it!
In conclusion, framing a canvas print may seem daunting, but anyone can do it with the right guidance and materials. By selecting the right materials, preparing your canvas properly, choosing the right frame, mounting your canvas correctly, and hanging and caring for your framed canvas print, you can create a stunning piece of art that will last a lifetime. So why not take on the challenge of DIY framing? Start today and enjoy the satisfaction of creating something beautiful for your home or office.
Related Posts:
How to Mat and Frame Fine Art Prints
The Ultimate Guide to Hanging Canvas Art Like a Pro
Best Printing Companies That Print On Canvas
How to Care for Fine Art Prints: The Complete Guide
How To Care For Original Soft Pastel Paintings