Have you ever wanted to create stunning, mesmerizing art using acrylic pouring? This popular technique can turn a blank canvas into something unique and one-of-a-kind.
But it can be hard to get the ratios of paint and medium just right. Too little or too much of either ingredient can result in a lumpy, gooey mess. Don't give up if you've ever been frustrated by your painting not turning out as planned. We have all the tips and tricks you need to help you master acrylic pour painting so that each piece is perfect.
Read on for our guide on discovering the ideal ratio for creating fluid art consistency – let's get started.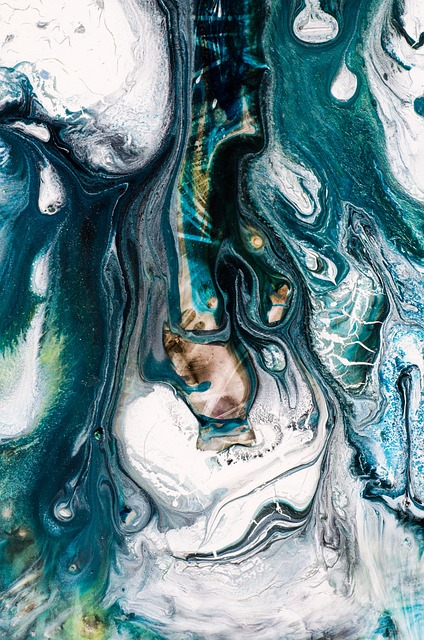 Disclaimer: This post may contain affiliate links. If you make a purchase by clicking on an affiliate link, Nevue Fine Art Marketing may earn an affiliate commission at no additional cost to you. Affiliate relationships include, but are not limited to, Bluehost, Tailwind, Skimlinks, SareASale and StudioPress. To learn more visit Affiliate Link Disclosure Policy
Best Acrylic Paint For Acrylic Pouring
There are a few things to consider when finding the best paint for acrylic pouring. The most crucial factor is the viscosity of the paint. Viscosity is defined as the measure of a liquid's resistance to flow. A low-viscosity paint flows easily and has a much thinner consistency than standard acrylic paints; this allows for easier spreading and mixing of colors during an acrylic pour painting session. Low-viscosity paints are usually labeled as "fluid" or "high-flow." Examples include Liquitex Basics, Golden High Flow Acrylics, and Utrecht Heavy Body Acrylics.
What To Use To Make The Paint More Fluid
You can use several different products to make your paints more fluid for an acrylic pour painting session. For example, add water to your paint mixture to thin it out and make it less dense. You can also add mediums like flow enhancers, pouring mediums, or airbrush mediums which give your paints better flow and help them spread more evenly over the surface without losing their pigment intensity.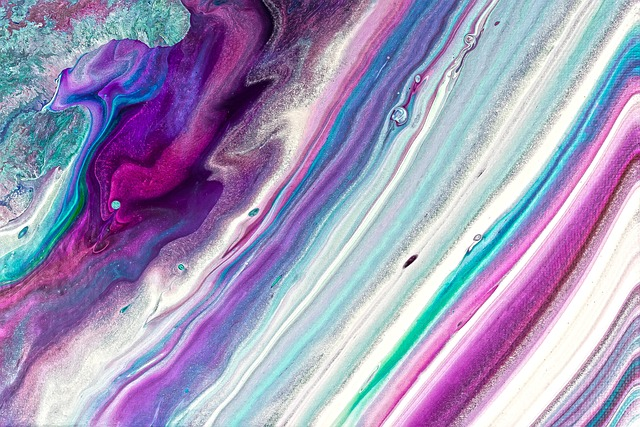 Best Pouring Mediums
Liquitex Pouring Medium is a transparent, water-based medium that can thin acrylic paints and create special effects. The liquitex pouring medium dries to a glossy finish and is non-toxic, making it safe for use by both artists and crafters.
Golden Open Acrylics Pouring Medium is a transparent medium that can be used to thin acrylic paints and create various special effects. This medium dries to a satin finish and is non-toxic, making it safe for use by both artists and crafters.
Floetrol is a liquid additive used with acrylic paint to improve flow and leveling, prevent air bubbles, and extend drying time. Floetrol is non-toxic and can be cleaned up with soap and water.
Related Post – How To Use Floetrol for Perfect Acrylic Paint Pours Every Time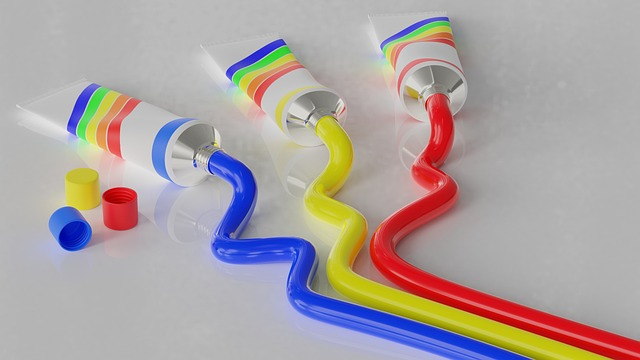 What Is The Best Ratio For Creating Fluid Acrylic Consistency
The best ratio for creating fluid acrylic consistency depends on what type of effect you're trying to achieve with your painting. Generally speaking, a cup of acrylic pouring medium with a heaping teaspoon of acrylic paint and medium should provide enough fluidity for most pour paintings while still providing good adhesion and coverage on the surface. However, if you want more control over how much the colors spread on the canvas, you can adjust this ratio by adding more or less medium until you find an ideal consistency that works with your technique.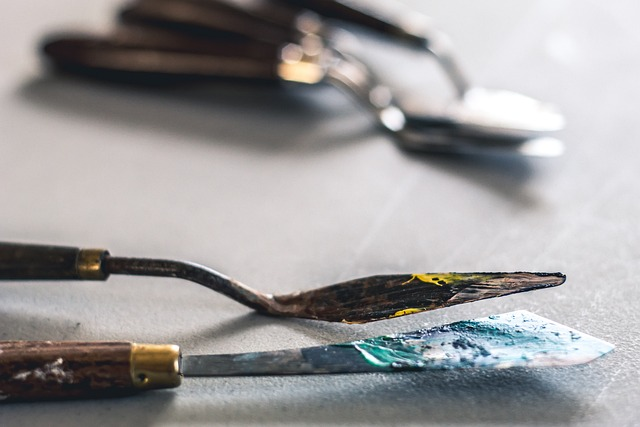 Why Is It Essential To Get The Ratios Of Paint And Medium Just Right?
Getting the ratios of paint and medium just right is incredibly important for any art project. The paint and medium are mixed to create a workable texture and color that can be used for creating art. If the ratios of paint and medium are incorrect, then the resulting mixture will not be ideal for creating artwork. This could lead to problems with how the painting dries or looks once dried. Additionally, if too much medium is added to the mix, it can make the paint overly runny, which could cause it to drip or spread unevenly over a canvas or other surface. Similarly, if too much paint is added to the mixture, it can become thick and difficult to work with.
The ratio of paint to medium should also depend on the effect you are attempting to create with your art project. For example, if you're looking for a watercolor effect, you would need more fluid acrylic paint to achieve this look. On the other hand, if you're attempting an oil painting look, you'd need more paint than medium to create this effect.
Overall, understanding exactly how much paint and medium should be mixed is vital for any successful art project. It's best to experiment with different ratios until you find the one that works best for your artistic needs and painting surface. With enough practice and experimentation, anyone can master how to mix acrylic paint and get their ratios right.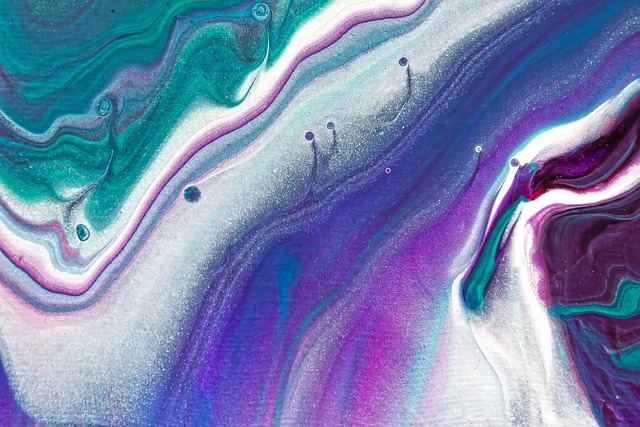 How Can You Master Acrylic Pour Painting So That Each Piece Is Perfect?
The key to mastering acrylic pour art is practice, practice, practice. The more you do it, the better you will get at it. With each pour you do, take the time to evaluate what worked and didn't work so that you can adjust accordingly. As with any art form, the best way to become proficient is to experiment with different techniques and approaches until you find a method that works for you.
One critical technique in acrylic painting is "dirty pouring." This involves mixing several paint colors in a cup or container before pouring it onto the canvas. This technique can create beautiful, colorful abstract patterns on your canvas. It's also essential to use high-quality paints with good color saturation and coverage and a quality gesso or primer for added protection against fading and cracking over time.
Another critical factor in creating perfect pieces of artwork via acrylic pour painting is patience. Please give yourself plenty of time between each layer of paint so that they don't mix too much while drying and create unwanted effects. Also, allow your artwork to dry completely before adding new colors or pouring additional layers on top. This helps ensure that the colors stay true and vibrant without blending too much with one another.
Finally, if you want to create perfect acrylic pours every time, use silicone oil with your paints when doing a pour painting. This silicone oil helps repel water-based acrylics from sticking onto one another while they are still wet and allows for seamless transitions between colors during the drying process. With a little bit of patience and experimentation, anyone can master acrylic pour painting and come away with beautiful, unique artwork every single time.
Tips For Creating Stunning Acrylic Pouring Art
Creating stunning acrylic pouring art can be a fun and rewarding activity. It is an art form that has been gaining popularity over recent years due to its vibrant, abstract nature. The best part about acrylic pouring is that anyone can do it, regardless of skill level or experience.
Here are some tips for creating stunning acrylic pour paintings:
Choose the right surface: Acrylics work best on non-porous surfaces such as glass, tile, or canvas. Choose a surface that will not warp with the heat of drying paint.
Use quality materials: Heavy body paints and mediums give you pure, vibrant colors and paint flow than student-grade acrylic paint.
Practice color theory: Understanding color theory is essential when creating abstract art. It will help you choose your colors and mix them in pleasing ways, creating an aesthetically pleasing piece.
Experiment: Don't be afraid to experiment with different techniques and mediums until you find what works best. There is no one way to create stunning pouring artwork – so explore different techniques to get the look you want.
Accessories Needed For Acrylic Pour
For acrylic pour painting, some key pieces of equipment are essential for successful results:
Paint – You'll need a variety of acrylic paints in different colors and consistencies (fluid or heavy body). A range of metallic or glittering paints can also be used for added effect!
Medium – A pouring medium helps thin out your paint, spreading evenly across your painting surface without compromising its adhesion or vibrancy. Additives such as silicon oil may also increase flow and texture control in poured paintings.
Tools – Different tools like brushes, sponges, palette knives, etc., can be used to manipulate the paint on your canvas during pourings sessions to create exciting textures and effects on the final artwork
Cups – Disposable cups are great for combining paints before beginning your pour session.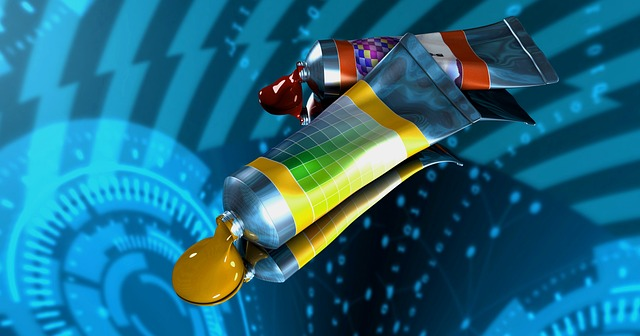 Mixing Acrylic Paint
Before applying any color onto a surface, we must first learn how to mix them properly into a smooth consistency.
Here's how :
1) Begin by adding equal paint parts into a disposable cup (for example, two tablespoons).
2) Add the desired amount of fluid medium (acrylic medium/water/silicon oil etc.), stirring slowly, ensuring all ingredients are combined well together, resulting in a homogeneous mixture.
3) Now add any desired additives like metallics or glitter pigments which could bring out specific desired visual effects on our artwork upon later completion.
Pouring Techniques
The pouring technique defines our finished artwork upon completion; perfecting this technique is equally important, if not more than selecting the suitable materials beforehand.
Here are a few standard techniques commonly used:
1) Dirty Pour – This involves mixing multiple colors within one cup, then dumping this mixture onto our canvas to create separate 'cells' within our artwork.
2) Swipe Technique – This involves dripping one layer at a time, starting from the top down onto our canvas horizontally, then angling downwards from the left /right side depending on preference, thus controlling where each color lands after being dropped sequentially from the top down towards the bottom.
3) Flip Cup – This technique involves tilting our sipped cup filled with pre-mixed compound slowly upside down onto our painting surface, then gently lifting off afterward, allowing gravity and expansion forces to take control over the spread & direction of where each drop falls.
Conclusion:
Acrylic pour painting is a fun and easy way to create beautiful works of art. By following the tips in this post, you can be sure that each piece you create will be stunning and mesmerizing. The key to success is to get the ratios of paint and medium just right so that your paintings have the perfect consistency. With a bit of practice, you'll be able to master this technique and create fluid art that is truly one-of-a-kind.
Related Posts:
Where To Print Prints From Etsy
Make Your Art Projects A Snap With These Resin And Acrylic Pour Calculators
Oil Paints Or Acrylic Paints Which Is Better
Acrylic Pouring Medium Recipes