Last Updated on
Today's Daily Action Plan Pinterest Competition Research is going to be one more day you will be spending some time optimizing your Pinterest account. I will provide one more Pinterest Task for you on the next daily action plan post, then we will move on.
Daily Action Plan Pinterest Competition Research
How to search your competition with Pinterest step by step.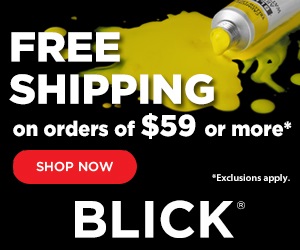 Today is all about studying and observing other artist's pins in your niche.
Designate twenty or thirty minutes to go on Pinterest and search for other artists that share your same artistic style.
All you have to do is type in the keywords that pertain to your niche into Pinterest's search bar.
For example, if you are an oil painter that specializes in horse paintings, do a search for "horse paintings" in Pinterest's search.
You can narrow down the search more by clicking the links that Pinterest suggests located under the search bar.
For example, you will find links for abstract, on canvas, acrylic watercolor and so on.
When you have found what you are looking for, study the pins and take notice of which ones are receiving more repins and engagement.
Ask yourself:
Why are some pins receiving more engagement?
Does the image size make a difference?
Are they showing the enter painting?
Does the description make a difference?
How is the painting angled?
Is the painting displayed on a wall?
How can I make my image better?
You will have a good understanding of what people are attracted to on Pinterest after you are done studying how other pins are performing.
Use this to your advantage.
You will know what size generates more engagement.
You will know what needs to be in the description.
You will also know the best way to position your art.
Take this information and develop a strategic plan on how you can make your images better.
Now is the time that you can use your creative side in your marketing strategy.
Take the time now to learn how you can make your images stand out of the crowd.
You might also like:
Do you need help starting and building your art business? I would love to help and coach you through your journey. Start off with the FREE course "How to Write Goals."
Visit Nevue Fine Art Marketing Courses. Courses are being added monthly.
Are you struggling with time management? Do you have a winning mindset that will help you achieve your goals? Do you have goals? My book The Productive Artist How to Live Your Dreams will help you to have a winning mindset, increase your time management skills and have you write goals that you will achieve. Available at Amazon.
The Complete Blogger Template Toolkit 
OVER 450+ Templates You Need to Quickly Create Stunning, Jump-Off-The-Screen Image to Grow Your Blog-- Without Having to Learn Design!