You've been creating art for years, and you're starting to think about different ways to make money. Your goal is to make a living from your passion, but you're unsure where to start.
The biggest challenge is figuring out how to make money as an artist. There are many different ways to do it, but it can be hard to know which is best for you. You might not have much experience operating a business, or you might not know how to market your art online.
It can also be challenging to find the time to create new art pieces while also trying to sell art online and attend art fairs.
Disclaimer: This post may contain affiliate links. If you make a purchase by clicking on an affiliate link, Nevue Fine Art Marketing may earn an affiliate commission at no additional cost to you. Affiliate relationships include, but are not limited to, Bluehost, Tailwind, Skimlinks, SareASale and StudioPress. To learn more visit Affiliate Link Disclosure Policy
If you want to start making money from your art but don't know where to start, here are 12 creative ways to do it:
Sell Art Prints
One of the easiest ways to make money from your art is by selling art prints and greeting cards. It is easy to create prints of your artwork and sell them online, in art galleries, or locally. Selling art prints is a great way to earn a passive income because it doesn't require much experience or money. Once you have completed a painting, you can earn passive income from potential clients for years to come.
If you want to create high-quality prints of your original art at home, you'll need to invest in a high-quality printer.
Another option is to outsource the printing job. There are several online printing services that you can use, or you can find a local printer to work with. You can also use print-on-demand websites to fulfill your printing needs.
Selling high-quality prints as wall art will help you reach a broader audience. People search for traditional art online for their homes every day but can not afford the high costs of an original painting. However, they are in the market to invest in beautiful art reproductions. If you want to make money as an artist, selling art prints is a great way to get started.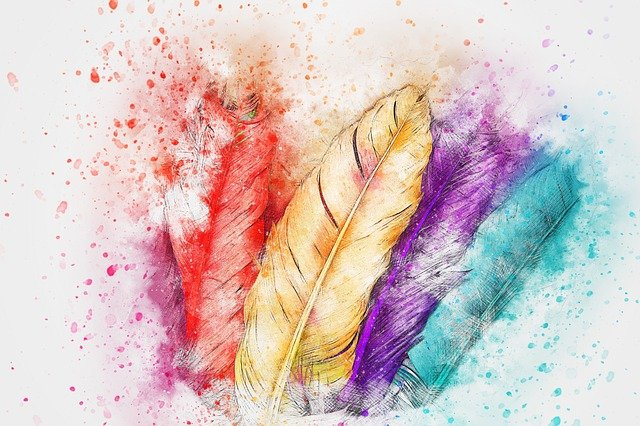 Sell Prints on Merchandise
Artists can print their art on various products, including T-shirts, tote bags, phone cases, greeting cards, etc.
Many print-on-demand companies can have you start selling products with your art online in just a few minutes.
There are many benefits to working with print-on-demand companies, especially for professional artists.
One of the biggest advantages is that it allows artists to sell their work without investing in inventory. This can be big financial savings, as artists don't have to worry about printing or upfront costs.
In addition, print-on-demand companies often have lower minimum order requirements than traditional print shops, which makes it easier for artists to get started. They also offer a wider range of products and services, including picture frames and matting options.
Plus, many print-on-demand companies have online ordering systems that make it easy and convenient for customers to purchase art products.
To learn more, visit Best Places To Sell Your Art Prints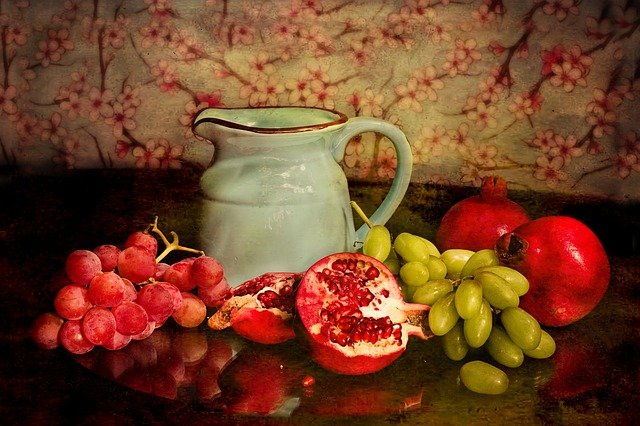 Offer Commissions
Many artists sell commissions as a way to make a living. Commissions are advantageous to both the artist and the buyer. The artist gets paid for their work, and the buyer receives a one-of-a-kind piece of art customized to their specifications.
There are several benefits to selling commissions.
First, it allows the artist to control the price of their work. They can set their own rates and decide how much or how little they want to work.
Second, commissions give the artist complete creative control. They can create whatever they want without worrying about whether or not it will sell.
Finally, selling commissions means the artist doesn't have to worry about marketing or promotion. The buyer will do all of that for them.
Overall, selling commissions is a great way to make money as an artist.
To learn more, visit Artist Commissions – How To Get Started And Best Practices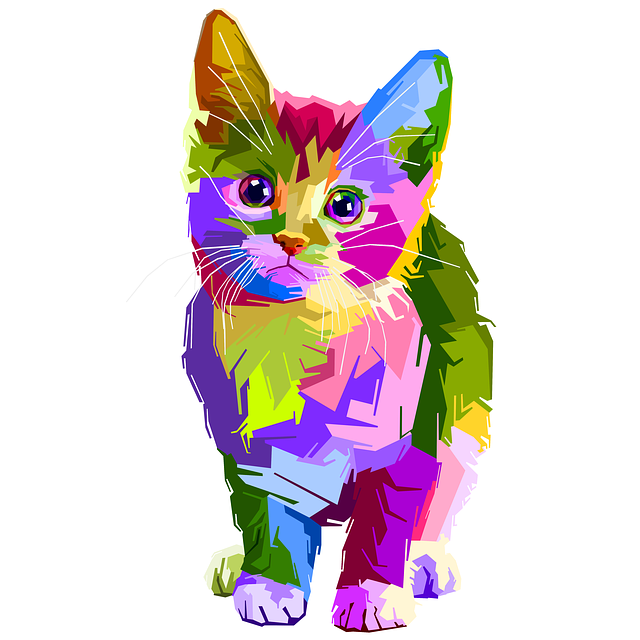 Sell or License Your Art through Stock Agencies
Many artists and graphic designers choose to license their art through stock websites. This can provide a steady income stream and help ensure that a wide audience sees their work.
There are numerous advantages to licensing art through a stock agency.
First, it can be convenient to manage your rights and royalties.
Second, stock agencies typically have relationships with various clients, which can help ensure that a wide range sees your work of people.
Finally, licensing art through a stock agency can be cost-effective to market your work.
To learn more, visit How to License Your Artwork: 5 Tips for Artists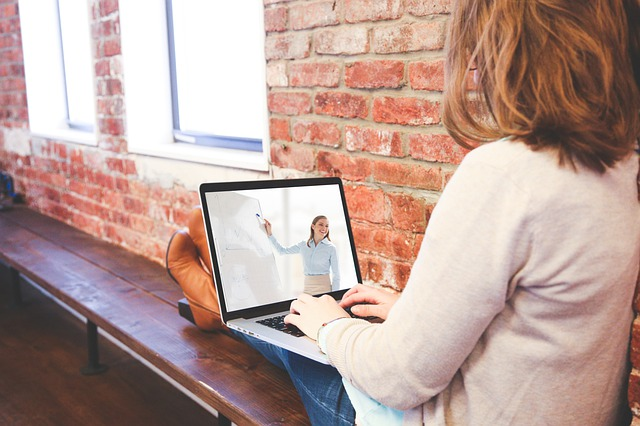 Teach Online Classes
There are many ways for artists to make money teaching online courses. The first step is to decide what type of online course you want to teach.
Do you want to focus on a specific medium, such as painting or sculpture? Or do you want to offer a more general art course that covers various topics?
Once you've decided on the type of online course you want to teach, you will need to decide on a price for your courses.
To come up with a price, you will need to factor in the time it will take to develop the course and the cost of any materials you'll need. Many ways to promote your course include social media marketing, online directories, art blog, and word-of-mouth.
You can also offer discounts or bonuses to attract students. Teaching online courses can be a great way for professional artists to make money online and share their artistic skills with others.
To learn more, visit How to Teach a Popular Art Class Online – Step by Step Guide

Lead Workshops
Many artists find leading workshops a great way to make money online. Not only do they get to share their knowledge and passion with others, but they also get to do what they love while earning a living.
Workshop leaders can charge by the hour, by the day, or by the project. Pricing will depend on factors such as the length of the workshop, the number of students, and the project's complexity.
Most importantly, workshop leaders should be clear about what is included in the price (e.g., materials, instruction, etc.) and what is not. By being upfront and honest with workshop participants, artists can create a positive experience for all involved while making good money.
To learn more, visit 7 Tips for Planning a Successful Artist Workshop
Write an eBook
In the digital age, many artists are making money by writing ebooks. By self-publishing their work, they can reach a global audience and earn royalties on every sale.
In addition, writing ebooks is a relatively inexpensive way to produce and sell your work. With no printing or distribution costs, you can keep all of the profits from your sales. And since ebooks can be downloaded instantly, you can start earning money as soon as your book is published.
Writing an ebook is a great option if you're looking for a creative way to make money. With a little time and effort, you can turn your passion for writing into a lucrative business.
To learn more, visit The Ultimate Guide for Writing An Art eBook
Book Speaking Engagements
If you're an experienced artist, you might consider booking speaking engagements. This can be a great way to share your story with others and inspire them to follow their dreams. You can speak at schools, businesses, and other organizations.
Become an Influencer
As social media platforms have become increasingly popular over the last decade, a new breed of celebrity has emerged: the social media influencer. These individuals have built up large followings on social media channels like Instagram and YouTube, and they often use their influence to promote products and brands.
However, many influencers are also artists, using their platforms to showcase their work and build up a fan base.
While making a living as an artist can be difficult, becoming an influencer can provide a steady income stream. By partnering with brands and promoting their products, artists can earn commission on sales and fees for creating sponsored content.
In addition, many influencers also sell their products, such as books, music, or clothes. By harnessing the power of social media, artists can reach a wider audience than ever before and build successful careers.
Start a Blog or YouTube Channel
Another great way to make money from your art is by starting a blog or YouTube channel. This can be a great way to share your work and connect with other artists. You can use your blog or channel to sell paintings and share your art skills and information about your art business.
Earn Commissions in an Affiliate Program
If you're looking for another way to make money from your art, you might want to consider becoming an affiliate. This can be a great way to connect with other creatives and get paid for your work. You can become an affiliate for various programs, including art programs, software programs, etc.
Make a Patreon Account
If you want to make money from your art, you might consider making a Patreon account. This can be a great way to connect with other artists and get paid for your work. You can use your Patreon account to share your artwork, tutorials, etc.
Show Your Work in Art Shows
If you want to make money from your art, you might want to consider showing your work in art shows and art contests. This can be a great way to get exposure for your work and sell your artwork to the public. You can show your work at local, regional, and national shows.
Final Thoughts
The article shares 12 creative ways to make money as an artist. Whether you sell reproductions, teach online classes, offer commissions, lead workshops, or write an eBook or blog post on what you do best- the sky's the limit.
FAQ
How can I be sure my work is good enough to sell?
You don't have to be an experienced artist to sell your work. Many artists start by selling their work online or in art shows. If you're passionate about your art and you put your heart into it, people will be able to see that. Just make sure your artwork is high quality and represents your style well.
What should I do if I'm unsure what type of art I want to create?
You can always experiment with different mediums and styles to find what works best for you. Don't be afraid to try new things and see what resonates with you. You might even want to create a portfolio of your work to show others what you're capable of.
Can I make money from my art if I don't live in a big city?
Yes, you can make money from your art no matter where you live. Many artists sell their work online or through art shows. You might also want to consider leading workshops or teaching online classes. There are many ways to make money from your art, regardless of your location.
Can artists make money selling vector designs?
Many artists make a good living by selling vector designs. A vector design is a digital file that can be used to create an image, such as a logo or icon.
Vector designs are created using software such as Adobe Illustrator and can be easily resized without losing quality. This makes them ideal for marketing materials, such as website headers or banner ads.
Best of all, vector designs can be sold multiple times to different buyers, which can be a great source of recurring revenue for artists. Several ways to sell vector designs include online marketplaces, freelancing sites, and private commissions.
By finding the right platform and marketing their work effectively, artists can make a good living by selling vector designs.
Can artists make money creating street art?
While street art is often considered vandalism, many artists make a living by creating murals and other artwork in public spaces.
While the illegal nature of street art means that artists often work anonymously, there are some well-known names in the scene, such as Banksy and Shepard Fairey. In recent years, the popularity of street art has led to increased opportunities for artists to sell their work. For example, many cities now hold open calls for submissions to create public artworks, and private individuals often commission murals for their homes or businesses.
In addition, there is a growing market for street art prints and merchandise.
Can an artist have a full-time job selling art without an art gallery?
It is certainly possible for a professional artist to have a full-time job selling art without an art gallery.
Some artists sell their work directly to buyers through online or in-person sales.
There are several advantages to selling paintings without a gallery.
First, it allows the artist to keep more of the sale price, as there are no gallery fees or commissions.
Second, it gives the artist more control over how and where their work is sold.
And third, it can be a more personal and interactive experience for both the artist and the buyer.
Of course, some challenges to selling artwork without a gallery include building up a customer base and marketing one's work. But with a little creativity and perseverance, it is possible to succeed as an independent artist or freelance illustrator.
Related Posts:
How Artists Can Grow Their Art Business by Teaching Online
9 Different Ways Artists Can Diversify Their Income Streams
How You Can Make Money Being an Artist
30 Different Ways That Artists Can Make Money From Their Art