Art has always been an influential medium of expression. It allows artists to express their ideas, thoughts, and emotions limitlessly. Among the vast art styles, text-based art is a unique medium to captivate viewers. Text-based art has come a long way, from graffiti to typographic design, and has opened new doors for many text artists. In this blog post, we will explore the world of text-based art and learn how to create wonders with text.

Disclaimer: This post may contain affiliate links. If you make a purchase by clicking on an affiliate link, Nevue Fine Art Marketing may earn an affiliate commission at no additional cost to you. Affiliate relationships include, but are not limited to, Bluehost, Tailwind, Skimlinks, SareASale and StudioPress. To learn more visit Affiliate Link Disclosure Policy
What Is Text-Based Art
Text-based art refers to using words and letters as the primary artistic medium. While it may seem limiting initially, the manipulation and arrangement of text can lead to incredibly complex and thought-provoking works.
At its best, text-based art can invite viewers to explore the nuances of language, challenge assumptions, and even question the nature of art itself. It's a timeless medium that has been used for centuries, from ancient manuscripts to modern graffiti, and its enduring appeal is a testament to its versatility and power. Whether you're an avid collector or just discovering text-based art for the first time, you will find something that speaks to you in this vibrant and constantly evolving artistic expression.
The Art of Typography
Typography is the fundamental art of arranging written words and letters to create valuable visual content. As an artist, you can use typography to create a text-based piece that speaks volumes about a concept. Typography allows artists to play with different fonts, sizes, colors, and arrangements to create unique visual compositions. You can create text-based art compositions using Adobe Photoshop, Illustrator, or Canva.
Embracing Minimalism
Minimalism aims to strip away unnecessary elements to create a simple but compelling visual impact. You can use minimalism with text-based art to create a striking composition. A minimalist text-based artwork usually consists of a few simple letters or words arranged in an aesthetically pleasing way, sometimes with unique textures, shapes, or gradient colors to give it a boost. Being minimalistic while creating text-based art is all about experimenting with different types of typography and color palettes to achieve that perfect blend.
The Digital Art Era
With the rise of digital art, creating text-based artwork has become more accessible. Let your inspiration run free, and use digital tools such as Procreate, Sketch, or Figma to create appealing compositions. With the flexibility of these digital tools, you can experiment with different fonts, styles, and colors. You can also use blending modes, special effects, and layers to create more complex designs.
Delivering the Right Message
As an artist, you can express your ideas and thoughts through your text-based artwork. You can deliver inspiring, motivational, or humorous messages through text-based art. You can also use text-based art to make political or social statements, highlighting your beliefs. Make sure your message is clear, concise, and powerful. Emphasize your point using typography, colors, or even illustrations to make your message shout out loud.
Collaborating to Create
Collaboration is the key to creating incredible artwork, including text-based art. You can collaborate with fellow contemporary artists, conceptual artists, designers, or writers to create something unique. With collaborative art, you can pool your creativity to create a collective masterpiece. While creating collaborative text-based artworks, you can mix and match different typography styles and colors to create a fusion of unique concepts. You can collaborate through social media, online forums, or in-person art exhibitions.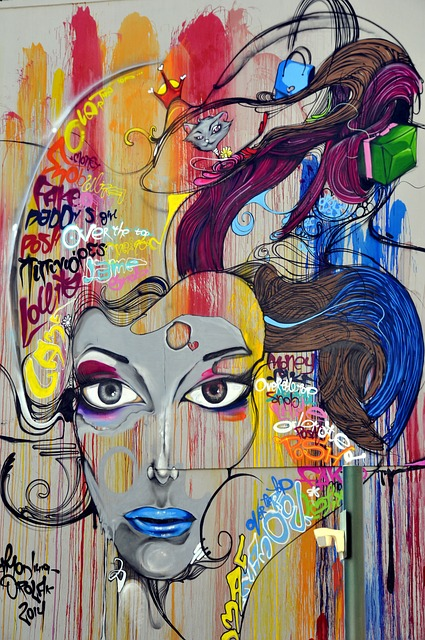 Street Art
Graffiti and street art are two great examples of text-based art. Street artists usually paint words, phrases, or symbols on walls to add more life and color to the surroundings. Graffiti is another form of street art that involves writing words or messages with markers, spray paint, or ink. A graffiti artist can add a unique visual element to any area, whether it's a powerful political statement or simply a message of love and hope.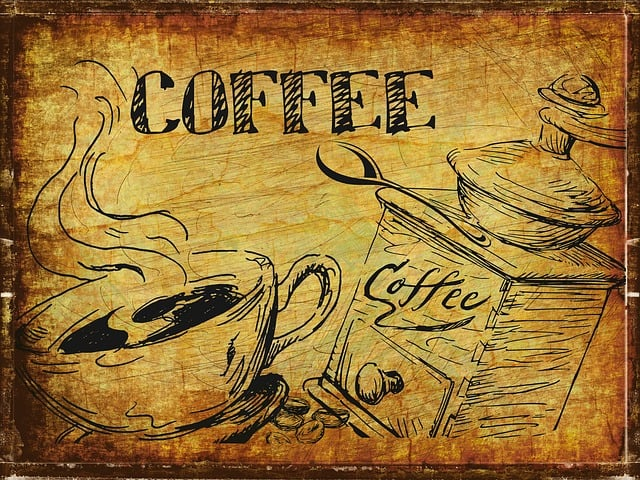 Vintage Sign Painting
Vintage sign painting is a unique form of text-based art where an artist paints words, slogans, or logos on signs to capture viewers' attention. A vintage sign painter can transform any ordinary surface into a magnificent piece of textile art. You can use acrylic paint, oil paint, or chalkboard markers to create stunning word art that stands out in the art world.
Conclusion:
In conclusion, text-based art is a unique form of expression that can captivate viewers and convey powerful messages. Typography, minimalism, digital tools, message delivery, and collaboration are the essential elements to make an intriguing artwork. Creating text-based art is about experimenting with different concepts and pushing the boundaries of what's possible. Let your creativity run wild and create something that leaves a memorable impression.
Related Post:
Best Paints For Spray Paint Art