Are you starting to promote your artwork on Pinterest? In this post, I will share with you how easy it is to create a Pinterest board step by step so you can start promoting your art to a new group of people.
Create a Pinterest Board
Disclaimer: Please note that some of the links on this post are affiliate links and will be clearly marked as so. I will earn a small commission when you purchase a product or service from an affiliate link at no extra cost to you which helps with the costs of operating Nevue Fine Art Marketing. I will only recommend products I have used, found helpful to my business and are companies I trust.
Pinterest is an exciting medium for artists to build a brand presence. It is unlike any other social media platforms. Pinterest specializes in beautiful images, which is the perfect medium for you.
How To Create a Pinterest Board Step by Step
Login to your Pinterest account.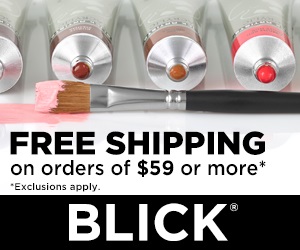 Disclaimer: This post may contain affiliate links. If you make a purchase by clicking on an affiliate link, Nevue Fine Art Marketing may earn an affiliate commission at no additional cost to you. Affiliate relationships include, but are not limited to, Bluehost, Tailwind, Skimlinks, SareASale and StudioPress. To learn more visit Affiliate Link Disclosure Policy
Click Create a Board
Fill out the information in the drop-down box:
Name of the board. Be creative and precise with the board name. You want to intrigue people to view your board, and you want to make it clear so they will know exactly the content that they will be viewing.
Description of the board. Write a detailed description of the content that will be on your board. This information will make it easier for people to find your content.
Choose a category. This will help people find your boards based on what they are searching. 
Click Create
Congratulations you have just created your first Pinterest board.
How to Make a Pinterest Board Private
You have the choice to make a Pinterest board Private (only you can see the board) or Not Private (anyone can see the board).
To make a Private Pinterest Board (Secret Board) go to your Profile Page and click on Boards > Create Board. Click the Secret button to make the board Private.
Private Pinterest boards are a great way for you to save content that does not relate to your art business.
How to Organize Pinterest Boards
There are a few reasons why you would want to organize your Pinterest Boards.
By using keyword rich titles for your boards you will be optimizing your Pinterest business account for Pinterest SEO (Search Engine Optimization).
Pinterest is a search engine so be sure to use it as a search engine.
Keep in the back of your mind that you are marketing your brand on a search engine when you are developing a Pinterest marketing strategy. The proper use of keywords in the correct places will help Pinterest understand what your content is about so they can recommend your content to the right people.
Another benefit that comes from organizing your Pinterest boards is that you will make it easy for you and your audience to find what you are looking for.
Keep people on your site longer by making it easy for them to find the valuable content they are searching for.
Broad Categories
First, you will want to determine the broad categories of the things you will be pinning.
The content you pin to your boards should complement your goals and artist brand.
Pinning irrelevant content to your boards will only confuse your audience.
Specific Boards
Now that you have a list of broad categories decide how you would like to break them into more specific boards.
For example:
Broad category – Wildlife Paintings
Specific Boards – Tiger Paintings, White Tiger Paintings, Elephant Paintings, Eagle Paintings, etc.
Number of Boards
As far as I know, there is no limit to the number of boards you can have. I have seen some pinners have over fifty boards.
If you are going to be pinning a lot of content to a specific board it might be more beneficial to break the content up into smaller sections. This will make it easier for your audience to find the content they are searching for.
Create New Boards
You can create new boards at any time. If you decide that you will want to incorporate a new topic just create a new board for it.
Change Board Names
As you are building your Pinterest Business Account you might decide that you will want to use a different name for a board you have already created. The good news is that you can change a boards name at any time.
Must Have Pinterest Boards
Create specific boards that reflect your artist blog and brand.
Instead of having a board that says artwork, use different boards that explain the subject and the size.
For example, Horse Oil Paintings 24 x 36. The more specific that you can be the better the experience will be for the people landing on your boards.
A good tip is to have Pinterest boards that have the same titles as the categories you have on your art blog.
For more Pinterest board tips visit Pinterest Board Tips That Will Attract Your Target Audience.
Should an Artist Have a Blog
Your art business relies on the content that you produce.
If you want people to find you online and visit your artist website, you will have to develop a content marketing strategy (blogging).
Your artist blog will be the foundation of your online art business and the fuel that generates traffic to your art listings.
Should artists blog?
If you would like to sell your art online and if you would like to build a successful Pinterest account then the answer is yes, artists should blog.
Let me put it this way, if you do not have any content to pin on Pinterest boards you will not benefit the rewards of having a Pinterest Business Account.
You need to fill your boards with the best content available so people will go to you for information and art.
It takes more than just pinning images of your artwork to drive traffic to your site. You need to write pillar content that will attract your target audience.
The pins that people click on will redirect them to your art blog. At that point, you will be able to turn them into loyal collectors of your art.
If you want to speed up the growth of your blog take the 28 Day Blogging Challenge for Visual artists.
The 28 Day Blogging Challenged has helped over a thousand artists like you.
Pinterest Boards Ideas
Now that you know how easy it is to create a Pinterest board you will want to take some time to think about what boards you should have that will attract your target audience (people interested in your artistic style.)
After you have created your Pinterest boards you will want to start filling the boards with valuable contents that will attract your audience.
Start by creating boards that match the categories of your art blog. Once you have them in place start coming up with some creative Pinterest board ideas that will compliment your art brand and attract people who are interested in your style.
For more information on what you should pin to your boards, visit What You Should Pin to Your Artist Pinterest Boards.
Schedule Pins
Pinning multiple times throughout the day will produce the best results for you. The problem is that it will eat up a great deal of your day if you are constantly visiting Pinterest to pin something to your account.
I have recently discovered Tailwind (affiliate link) (a Pinterest and Instagram scheduling and analytic tool) that makes it easy to pin content to your Pinterest boards.
It takes me less than five minutes to schedule pins for the day. You can even schedule pins throughout the week if you prefer to get a weeks worth of scheduling done in a day.
If you would like to save a ton of time take a look into Tailwind (affiliate link).
Pinterest Boards to Follow
The last tip I would like to talk about is following people who are creating valuable content and sharing it on Pinterest.
Take a few minutes every week to see what other Pinners are pinning.
Follow anyone that is pinning valuable content that will be beneficial to your audience.
If the content is valuable and reflects your brand, pin it to an appropriate board you have created.
In time people will start to visit you for content they are searching for because you are providing the best posts for them.
Last but not least learn from other great pinners and discover different strategies that might benefit your goals.
Pinterest Marketing Courses:
Pinterest Marketing for Makers & Designers With Megan Auman (affiliate link)
Unlock the Power of Pinterest With Melanie Duncan (affiliate link)
Popular NFAM Pinterest Posts
Here are some of the most popular NFAM (Nevue Fine Art Marketing) Pinterest posts to help you get started developing a Pinterest marketing strategy that will produce real results.
Conclusion:
Pinterest is just like all other social media platforms. The more work you put into it, the better your results will be.
Study what other pinners are doing and learn from them. The more that you can learn about Pinterest, the more people who you will be able to reach.
Pinterest has increased traffic to many fine art blogs, and painting blogs.
Send some time to learn how to market your art Pinterest if you want to increase your blog traffic.
How to Create a Pinterest Board Step by Step Overview:
How to Make a Pinterest Board Private
How to Organize Pinterest Boards
Must Have Pinterest Boards
Should an Artist Have a Blog
Pinterest Boards Ideas
Pinterest Boards to Follow
Popular NFAM Pinterest Boards
You might also be interested in:
Optimize and Hide Pinterest Images in a WordPress Post
Why Artists Should Create a Pinterest Business Account
Art That Sells – What Artists Need to Know
15 Places to Sell Art Online and Make Money
Pyrography by Dave Nevue
Purchase Bluebird Perching Wood Burning