Would you like to earn some extra money working from home? In this post, you will discover the best crafts to make and sell right from home.
I have been a professional artist for over 25 years, and I still get excited about discovering different ways to make money that relate to art and crafting.
Throughout the years, I have discovered thousands of different crafts that I wanted to start working on. Unfortunately, there is not enough time in the day to work on my pastel paintings, art marketing business, and different crafts.
So many of the ideas have been put on the backburner.
The great news is that whether you are a stay at home mom or a business owner like me, you can always set aside time during the week for new crafts to make and sell.
The best news I can share with you is that you can sell your crafts right from home.
You do not have to go to trade shows or craft fairs to sell your crafts.
However, I have recently started selling my art and crafts at art shows and craft fairs, and I genuinely enjoy them.
It is nice to meet new people and network with other crafters and artists.
While you are building your online craft business you might want to consider working at a few local craft fairs to meet new people and get your name out there.
Before I share with you different crafts to make and sell I would like to show you how easy it is to start an online craft business.
Start An Etsy Shop
Etsy is an eCommerce platform that was created for people looking for unique handmade products.
If you are new to eCommerce, selling on Etsy might be the best fit for you. Etsy is very affordable and user-friendly.
Keep in mind that Etsy and other eCommerce platforms are just a platform that showcases your crafts and allows people to make a purchase.
You will have to promote and market your Etsy shop or another eCommerce platform.
Blogging is the best way for you to grow your online audience.
Related Post – Best Art Blog Traffic Tips That Work
Sell Crafts On Shopify
Shopify is another eCommerce platform for people who want to sell products online.
Shopify starts at $29/mo and includes an eCommerce website and blog.
Shopify is user-friendly but it can eat up your profits if you are having some slow months.
Start A Blog
The last example of selling crafts online is to build a WordPress website with a hosting service like BlueHost.
BlueHost is very affordable (starting at under $3.00/month) and offers a one-click WordPress installer. They offer 24/7 assistance if you run into any issues and they will walk you through any problem you might encounter.
Why start a WordPress website?
A WordPress website is a platform that you will own.
You will have total control of the look and feel of your site which will make it easy for you to brand your crafting business.
You can have a free eCommerce platform with the Wocommerce plugin and a blog with drive traffic to your products all in one place.
Related Posts:
Crafts To Make And Sell
Now that you know the different options you have for selling your crafts let's take a  look at some popular crafts, crafters are doing well with.
Hand-Painted Signs
Because I am an artist I am going to start with hand-painted signs.
Hand-painted signs were the first products I started to sell online before Facebook even existed.
They did very well for me and I still sell them at craft fairs.
I have recently started doing pyrography signs. I like the rustic look and they are selling very well for me.
Here are some examples of my rustic woodburning shelf sitters.
To learn how easy it is to create hand-painted signs visit - How To Paint DIY Wood Signs
In this video, I show you how easy it is to Woodburn signs.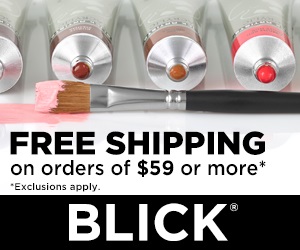 Disclaimer: This post may contain affiliate links. If you make a purchase by clicking on an affiliate link, Nevue Fine Art Marketing may earn an affiliate commission at no additional cost to you. Affiliate relationships include, but are not limited to, Bluehost, Tailwind, Skimlinks, SareASale and StudioPress. To learn more visit Affiliate Link Disclosure Policy

DIY Soaps
I have seen a lot of crafters do well at the local holiday craft fairs with DIY soaps.
Below are some great tutorials on how you can make soap.
How To Make Soap At Home – Beginner's Guide To Soap Making
DIY Baby Toys
Everyone loves to shop for babies and toddlers. Offering a variety of unique baby toys is a great way to earn some extra money online and at craft fairs.
Here are a few DIY tutorials to get you started:
DIY Pet Crafts
People are always buying stuff for their pets.
If you think outside of the box you could find yourself making a lot of money creating pet crafts.
Here are some easy to make dog crafts to get your creative juices flowing:
DIY Scented Candles
I have seen so many crafters do well with scented candles during the fall and holiday seasons.
You will always see craft tables with handmade candles during the holidays.
Here are a few candle ideas:
If you are new to making candles visit - How To Make Homemade Candles For Beginners
DIY Wind Chimes
The last crafts to make and sell I am going to cover today are wind chimes.
Wind chimes make the perfect gift and sell well at craft fairs.
Here are some tutorials on how to make wind chimes:
As you can see, there are so many crafts to make and sell.
Unfortunately, there is just not enough time in the day to make them all.
If you have a creative mind like me you are going to find yourself with a large to-do-list of crafts.
Craft To Make And Sell Marketing Strategies
Now that your mind is filled with crafting ideas lets take a few minutes to talk about how you can seel your creations.
Here are some basic online marketing posts that will help you to build a following.
Here are some ways you can sell crafts offline.
Sell Christmas Crafts By Hosting Craft Sale Parties
Most Profitable Crafts To Sell And Make Money
Conclusion:
There are many ways you can earn money from your creative side.
Think outside of the box and create some one of a kind crafts, people would love to have.
Go to some local craft fairs to see what others are creating.
After just a few shows you will have a to-do list as long as your arm.
Popular Art Marketing And Sales Tutorials
Below are some of the most famous art marketing courses that will grow your online art business:
Most Popular – How to Make a Living Selling What You Make by Megan Auman
Most Popular – Build a Successful Creative Blog by April Bowles-Olin
How to Build a Business While Learning Your Craft by Megan Auman
Pinterest Marketing for Makers & Designers by Megan Auman
Did you enjoy this article? Don't forget to sign up for my free weekly newsletter.
You can also join me on:
Learn how to start, grow, and monetize your online art business.
Art Business Planners