As an artist, you know the importance of having a creative vision and turning it into successful works. However, these successes don't just happen overnight; they take hard work, dedication, and—most importantly—an effective business plan.
Without a well-crafted strategy for success that anticipates risks and includes practical details about how your work will be managed over time, all your creativity is at risk of going to waste.
But creating such a plan can seem daunting or intimidating–especially if you're new to arts entrepreneurship.
To help, this blog post provides step-by-step guidance on crafting your custom business plan specifically designed for artists looking to succeed professionally.
By the end of this post, you'll have everything you need to start working towards achieving artistic success.
Disclaimer: This post may contain affiliate links. If you make a purchase by clicking on an affiliate link, Nevue Fine Art Marketing may earn an affiliate commission at no additional cost to you. Affiliate relationships include, but are not limited to, Bluehost, Tailwind, Skimlinks, SareASale and StudioPress. To learn more visit Affiliate Link Disclosure Policy
What Is A Business Plan And Why Do Artists Need One
A business plan is a document that outlines the goals and strategies of a company. It is used to help business owners make decisions, attract investors, and measure progress. Artists often need business plans because they are self-employed and need to track their expenses and income. Business plans for artists can help artists stay organized and make sure they are making a profit.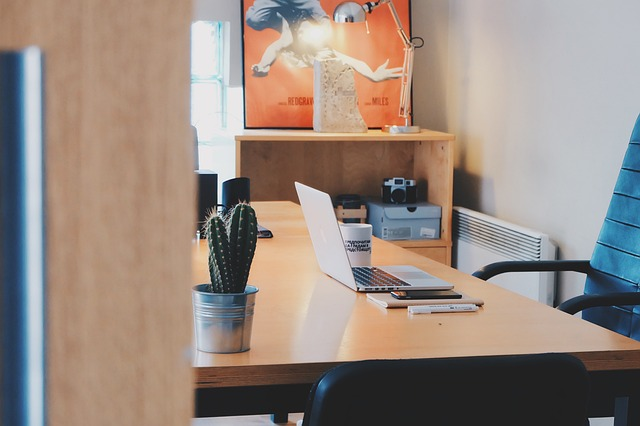 The Basics Of Crafting An Effective Artist Business Plan
To craft an effective business plan for artists, it is essential to understand the basics of such a plan. A business plan is a roadmap for your business, outlining your goals, marketing strategy, and how you plan to achieve them. It can be helpful to think of your business plan as a way to answer the question, "How will I make money doing this?"
All successful business plans have a few essential components in common. The first is a description of your business, including what you do and your target market. You'll also need to articulate your unique selling proposition (USP) or what makes you different from all the other businesses competing for your customer's attention.
Your artist business plan should include a financial overview detailing your startup costs and expected revenue over the next several years. This section can be daunting for artists, who often have difficulty estimating how much their work will sell for or how many pieces they can expect to sell in a given period. However, even if your projections are rough estimates, it's essential to know how you will make money to make your business sustainable.
Finally, don't forget to include a section on execution outlining how you plan to turn your ideas into a reality. This includes marketing strategy and sales strategies, staffing plans, and timeline milestones.
If you're feeling overwhelmed by the prospect of drafting a business plan, plenty of resources are available to help you get started. The Small Business Administration offers free templates and advice on crafting effective business plans. There are also many books and online tutorials that can walk you through the process step-by-step. With a little effort, you can create a business plan to help you achieve your artistic dreams and goals.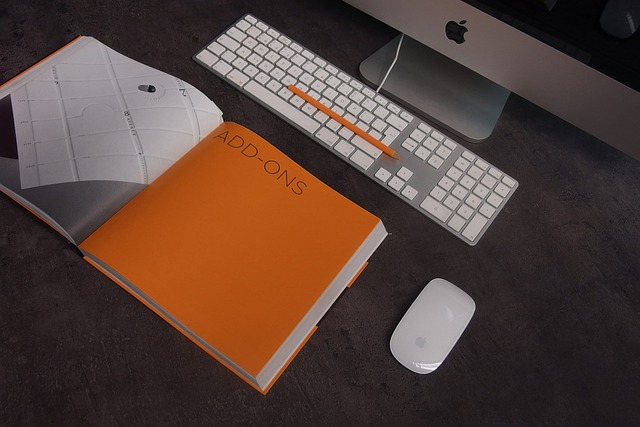 What Should Be Included In Your Artist Business Plan
There is no specific template for an artist's business plan, as the content and format will vary depending on the individual artist's needs and goals. However, any artist's business plan should include some general things.
The first section of an artist's business plan should introduce the artist and artist statement and provide an overview of their work. This should include a brief biography, a description of the artist's style or genre, and a list of any exhibitions or awards they have won.
The second section should outline the art business goals of the professional artist. This could include plans to sell artwork, exhibit artwork in galleries or museums, or create new works. It may also include plans to market and promote the artist's work or to establish a brand for the artist.
The third section should detail the strategies that will be used to achieve these goals. This could include an art marketing strategy, a budget, or a timeline for completing various tasks. The marketing plan should include different tools artists will use to promote their business, like social media platforms, email campaigns, and website design.
An artist business plan should be tailored to the individual artist's needs and goals. However, it should always include an introduction to the artist, an overview of their work, and a discussion of their business goals and strategies.
How To Anticipate And Manage Risks In Your Business Planning
As an artist, it's essential to be aware of the risks involved in your business. You can help protect your business and yourself from potential problems by anticipating and managing risks.
There are many types of risks that you may encounter in your business. Financial risks include losing money due to unexpected expenses or an economic downturn. Legal risks include the danger of being sued or fined for violating laws or contracts. Operational risks include the possibility of disruptions to your business operations due to fire, theft, or other accidents.
One way to manage risk is to have a solid business plan. This will help you identify potential risks and develop strategies for dealing with them. You should also have insurance coverage that protects your business from financial and legal risks.
Another key to risk management is good communication. Keep your employees (if you have any) informed about any potential risks and how they can help reduce them. Make sure you also communicate with your customers, especially if there are any changes to your products or services. Transparency is critical in risk management – the more information you share, the better-prepared everyone will be for potential problems.
By being aware of the risks involved in your business and taking steps to manage them, you can help ensure the success of your venture.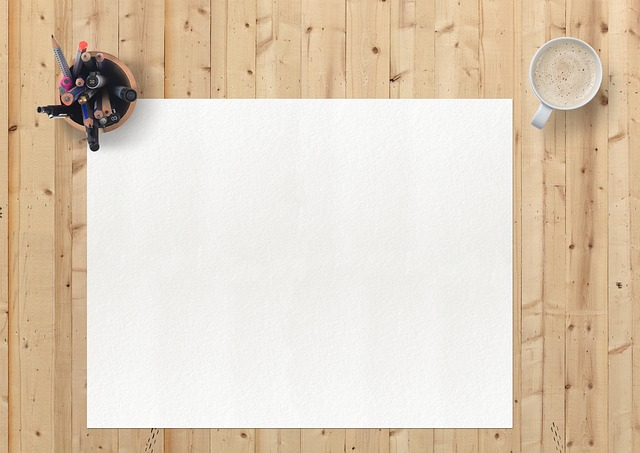 Putting It All Together: Creating A Cohesive Artist Business Plan
Now that you understand the different pieces of an artist business plan, it's time to put them all together. An essential part of any self-employed business owner is ensuring your goals and strategies are cohesive.
Your goal as an artist should be to create a sustainable business. This means you must think long-term and develop strategies to help you grow your fan base online and at art fairs, sell your work, and make a profit.
One way to achieve this is by creating a detailed marketing plan. Your marketing plan should outline your goals, strategies, and budget. It's essential to be realistic with your goals and not set yourself up for failure.
For example, if you only have a limited budget, don't set a goal to attend ten art fairs in one year. Instead, focus on attending two or three art fairs and spend the rest of your budget on marketing activities like online advertising or PR.
Another essential part of your business plan is your pricing strategy. You want to ensure you're charging enough for your work to cover your costs and make a profit, but you also don't want to price yourself out of the market.
There's no one-size-fits-all answer to this question, so you'll need to research and experiment with different prices to find what works best for you. You can use online tools like Artprice or Artsy to get an idea of how much other artists charge for their work.
The final piece of the puzzle is financial planning. It's essential to track your expenses and income to see where your money is going and identify areas where you can save money.
You can use tools like QuickBooks or Excel to track your finances or hire a bookkeeper to help you stay organized. By keeping track of your finances, you'll be able to make informed decisions about how to grow your business in the future.
Putting all these pieces together can be daunting, but seeing your business grow and thrive is worth it. The most important thing is to stay focused on your goals and be flexible enough to change course when needed. The goals and marketing strategies you draft for your art career will change as your business grows and you reach more potential customers. Writing a business plan annually is a good idea to accommodate any changes.
Artist Business Plan Sample
Executive Summary
The artist business plan of John Dow Art Gallery outlines our strategy to create a successful online art gallery where people can purchase unique and one-of-a-kind pieces. We will offer a wide selection of artwork from emerging and established artists in different mediums, including paintings, drawings, sculptures, photography, and digital media. Our goal is to provide customers with the highest quality artwork and excellent customer service.
Business Description
John Dow Art Gallery is an online art gallery that sells unique, one-of-a-kind artwork from both emerging and established artists. We are based in Connecticut, and our goal is to provide a platform for artists to showcase and sell their work. We will offer a variety of works in different mediums, such as paintings, drawings, sculptures, photography, and digital media.
We will also provide customers with excellent customer service and support by offering free shipping on all purchases over $50, 24/7 customer support via email or phone, and a 30-day return policy. We will also offer custom framing and art consulting services to help customers find the perfect piece for their home or office.
Market Analysis
The online marketplace for artwork is growing rapidly, with more and more people discovering the convenience of buying art online. According to a recent survey, nearly half of all art sales in 2019 were made online. This trend is expected to continue, and the online art marketplace is projected to reach $12 billion by 2025.
At John Dow Art Gallery, we believe there is a great opportunity to capitalize on this growth by providing customers with a platform for purchasing unique artwork from emerging artists at an affordable price. We will also focus on customer service, providing excellent support and customer satisfaction.
Marketing Strategy
We will use various marketing strategies to reach our target customers, including email campaigns, social media advertisements, SEO optimization, and partnering with other businesses. We will also participate in local art fairs and events to showcase our artists' work and create awareness of our brand.
Financial Plan
The budget for John Dow Art Gallery includes costs associated with website design and development, marketing, staffing, and inventory. We plan to fund the business through personal savings, crowdfunding, and private investments.
We anticipate generating $300,000 in revenue within the first year of operations, covering all costs and leaving a profit margin of 10%. We also anticipate our revenue to grow steadily as we gain more exposure and increase our customer base.
This is just a sample business plan for you to see an outline of a business plan. You will need to make adjustments to fit your art business.
Conclusion:
Your business plan is your roadmap to success as an artist. Understanding a business plan and why you need one can set you up for success in your art career. The basics of crafting an effective business plan involve setting realistic goals, market research, and outlining your finances. When putting together your artist business plan, including a marketing strategy to help you reach your target audience, budget, and actionable steps, don't forget to anticipate and manage risks to avoid common pitfalls. With some planning and effort, you can craft a cohesive artist business plan to help you achieve your long-term goals to continue to create art and be a part of the art world.
Related Posts:
How To Manage Time – Build A Profitable Online Art Business
How To Manage Plugins In WordPress
How To Write An Artist Marketing Plan That Works
How To Create An Effective Art Marketing Plan