Craft fairs are the perfect platform for amateur and professional artists to showcase their work, promote their art business, and sell artwork. Without ideal lighting, however, it can be difficult to create an inviting atmosphere that draws people in and encourages them to check out your artwork. Good craft fair lighting isn't just a matter of aesthetics—it influences potential sales! With these seven tips for crafting practical craft fair lighting, you can ensure that both amateurs and professionals will come away with better-selling booth displays than ever before.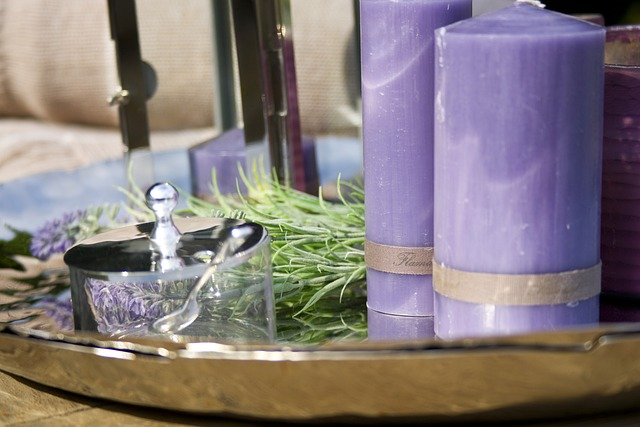 Disclaimer: This post may contain affiliate links. If you make a purchase by clicking on an affiliate link, Nevue Fine Art Marketing may earn an affiliate commission at no additional cost to you. Affiliate relationships include, but are not limited to, Bluehost, Tailwind, Skimlinks, SareASale and StudioPress. To learn more visit Affiliate Link Disclosure Policy
Invest in Quality Lighting
LED Track Lighting: LED track lighting provides adjustable and focused illumination, allowing you only to show lights to highlight specific areas of your booth. It is energy-efficient, produces minimal heat, and offers a range of brightness options.
Portable Floor Lamps: Portable floor lamps with adjustable heads can provide targeted lighting for specific products or areas within your booth. Look for lights with adjustable height and brightness settings.
String Lights: String lights can add a bit of a warm and inviting ambiance to your craft booth. They are easy to install and can be wrapped around structures, shelves, or display racks to create a cozy atmosphere.
Clamp Lights: Clamp lights are versatile and budget-friendly lighting options. They can be easily attached to tables, shelves, or other fixtures, allowing you to direct light precisely where needed. Look for LED clamp lights for energy efficiency.
Display Cabinet Lighting: Consider adding cabinet lighting if you have display cabinets or shelves to showcase more minor items. LED lighting, strip, or puck lights can be installed inside the cabinets to illuminate your products effectively.
Natural Light: Use natural light whenever possible by positioning your booth near windows or open areas. Natural light can enhance the appearance of your products and create an inviting atmosphere.
Remember to consider the specific lighting needs of your products and booth layout. Experiment with different lighting options to achieve the desired effect. Ensure your lighting setup complies with safety regulations or guidelines at the craft fair or event.
Purchase The Right Lightbulb
When it comes to selecting the best lightbulb for artwork, there are a few key factors to consider:
Color Rendering Index (CRI): Look for bulbs with a high CRI, preferably above 90, as they accurately represent the true colors of your artwork.
Color Temperature: Consider bulbs with a color temperature of around 5000K, which provides a neutral white light that closely resembles natural daylight. Feit Electric is a good choice for lightbulbs.
LED Bulbs: LED bulbs are often recommended for artwork lighting due to their energy efficiency, long lifespan, and ability to produce consistent, flicker-free light. They also emit minimal heat, which helps protect delicate artwork.
Directional Lighting: Opt for bulbs that offer directional lighting or can be easily focused to highlight specific areas or pieces of artwork within your display.
Dimmable Options: If you want more control over the brightness of your artwork lighting, consider using dimmable bulbs. This allows you to adjust the light intensity based on your specific display needs.
It's important to note that the specific lighting requirements may vary depending on the type of artwork, the environment, and personal preferences. It's recommended to test different options and assess how they enhance the appearance and colors of your artwork before making a final decision.
Use A Mix of Bright and Soft Lights
Choosing the proper lighting can make all the difference when creating an eye-catching craft show display. Using a mix of bright and soft lights is important because it can showcase your handmade products in the best possible light.
Bright lights can illuminate your crafts' colors and finer details, while softer lights can add a warm and inviting ambiance to the display.
Implementing a mix of both will help create a more visually dynamic and exciting booth, drawing in customers and encouraging them to look at your offer. So if you want your handmade creations to stand out from the crowd, use a combination of bright and soft lights for your next craft show display.
Focus on Mood
As a crafter, it's essential to think about the overall atmosphere of your handmade display when setting up for an event or showcasing your work in a store. One crucial aspect to consider is the mood that your lighting creates. Careful lighting choices can help create a more welcoming and enticing environment for potential customers.
Bright and fluorescent lights can strain the eyes and create a sterile atmosphere, discouraging visitors from fully engaging with your products. On the other hand, soft and warm lighting can evoke a cozy and inviting feeling, encouraging visitors to linger and explore.
By focusing on the mood your lighting creates, you can elevate the overall experience of your craft display and increase the likelihood of connecting with potential customers.
Make Sure Craft Show Lighting is Securely Positioned
It is essential to ensure your lights are securely positioned to prevent them from falling and possibly injuring customers or damaging your products. By keeping your lighting secure, you also ensure that your booth is illuminated in the most advantageous way possible, helping your products stand out and increasing sales potential.
In addition to safety and visibility concerns, poorly positioned lights can also be distracting, taking away from the overall ambiance of your booth. Placing your lights securely will benefit your customers and ultimately increase your success as a vendor.
How To Secure Lighting In A Craft Booth
When it comes to securing lighting in a craft show tent or fair booth, there are a few tips and tricks that can help:
Use Portable Lighting: Opt for portable lighting options that are easily set up and securely positioned in your booth. This allows flexibility in arranging your booth lighting and ensures it stays in place throughout the event.
Consider Battery-powered Booth Lighting: If there is no access to electricity in your craft booth, battery-powered lights can be a great solution. Look for LED lights with batteries that are energy-efficient and have a long battery life. This way, you can illuminate your booth without relying on electrical outlets.
Use Secure Mounting Options: To prevent lights from falling or shifting, use secure mounting options such as clamps, hooks, or adhesive strips. These can help keep your lights in place even if there is movement or vibration in the booth.
Cable Management: Proper cable management is essential to ensure a neat and organized appearance for your booth. Use cable ties or cord covers to keep cables securely fastened and hidden from view. This helps prevent tripping hazards and keeps your booth looking professional.
Test and Adjust: Before the craft fair or event, test your craft show lighting setup to ensure everything is working correctly and securely positioned. Make any necessary adjustments to the positioning of lights or mounting options to achieve the desired effect.
Remember to comply with any safety regulations and guidelines provided by the event organizers regarding lighting setup and use. Consider your booth's specific layout and dimensions when planning the lighting placement.
Conclusion:
When creating a craft show display, it's crucial to consider lighting as an essential element. A mix of bright and soft lights is necessary to showcase your handmade products in the best possible light. Additionally, focus on the mood that your lighting creates to elevate the experience for potential customers and increase sales potential. Finally, ensure all lights are securely positioned with portable options or mounting accessories to prevent accidents. With careful planning and consideration of these tips, you can create an eye-catching booth to draw in customers at any event!
Related Posts:
How To Start Selling at Craft Fairs and Shows
7 Tips for Displaying Your Work at Art Fairs and Shows
Art Booth Tips That Attract Buyers At Art Fairs
The Ultimate Guide to Hanging Canvas Art Like a Pro
DIY Framing: The Ultimate Guide to Framing a Canvas Print