Last Updated on
Creating art and crafts is something we all enjoy doing.
Pricing and marketing your work is often stressful.
Knowing how much to charge for your handmade crafts is a challenge for many artists and crafters.
Are you having a difficult time pricing your artwork or handmade crafts?
In this post, I am going to share with you some valuable tips I have learned over the years that have helped me to sell more of my artwork while making more profit off of each sale.
Craft Calculator – How To Price Handmade Products
Your main priority, if you are creating crafts for business, is to make a profit.
The prices of your work will determine if you sell any products and if you make a profit when you do land a sale.
You will get a lot of lookers if your craft display looks beautiful, but your prices are too high.
You might get more sales if your prices are lower, but will you be making a profit?
The price you set reflects the value of your work and plays a major factor in your success.
So many artists and crafters believe that if they charge less for their products they will sell more.
Shoppers interested in handmade products disagree. They expect to pay a higher amount because the product is handmade, not mass-produced.
You can easily understand why so many artists find it difficult to come up with prices for their products.
What Is Your Item Worth
The first step you have to take when deciding what your products are worth is to take your emotions out of the equation.
Many artists and crafters price their products higher because they have a special connection to their creations.
A connection to our artwork is something we should all strive for but it should not have an impact on our pricing strategy.
There are several factors you will want to become aware of when developing a pricing strategy.
Price your handmade crafts according to:
The market – Research what other crafters are selling similar products for. This will give you a good idea of what people are willing to spend.
Supply costs – How much does it cost for you to make each piece? If your pricing your crafts lower than it cost you to make them you will be losing money every time you land a sale.
Hourly wage – How much do you want to get paid per hour? How long does it take you to create each piece?
Business objectives – What are your business goals? how much do you want to earn each year?
Having a clear vision of what your business goals are, how much it costs to do business, how much you would like to earn and how much people are willing to spend on products you create will help you to develop a pricing strategy that will work for you.
Craft Pricing Formula
There is a formula I use when I am pricing my work and I think it will also benefit you no matter what your art business goals are.
A pricing formula will help you to:
Factor in all the costs of doing business
Take the emotion out of the equation
Not have to guess what the best price should be
Show you how you can increase profitability and reduce shrink (waist)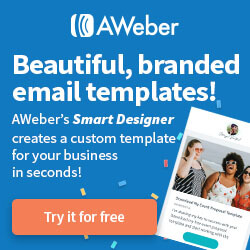 A formula to help you price your crafts is:
Price Markup % + Hourly Wage + material costs + Selling Fees (Square fees, PayPal fees) = Sale Price
The markup is the difference between the price of your craft and the costs associated with creating the product.
To calculate the markup of your crafts you will have to divide the profit by the cost of products.
Subtract the costs to create the product from how much you are selling the product to know the gross profit of each sale.
If you sell a product for $30 and it costs you $20 to make it your profit will be $10.
$10 / $20 = 0.50
To convert this to a percentage: 0.50 x 100 = 50%
Below is an example of how to price your products:
Price Markup % (50%)+ Hourly Wage ($20) + material costs ($10) + Selling Fees (3%) (Square fees, PayPal fees) = Sale Price
50% + 20 + 10 = $45
45 x 3% = 1.35 (Selling fees)
45 + 1.35 = $46.35 (Selling Price)
This might seem like a lot of work but it is well worth your time invested.
If you want to make money selling products you create you will want to know exactly how much profit you are making off of each piece sold.
Craft Calculator
I have discovered some craft calculators that will make this process easier if you do not like math or do not have the time to calculate it yourself.
Etsy Pricing Calculator by Craftybase.com
This is a free craft calculator designed for Etsy sellers, but it will work for you even if you do not sell on Etsy.
How To Calculate Wholesale Prices
Wholesale price is a special price you would charge if you sold your products in bulk to retailers or a single buyer.
Your profit margin will be lower if you offer wholesale prices but the benefit is that you will be selling more product which might help you to achieve your business goals.
I use the same craft pricing formula but change the price markup to 25%.
Price Markup % (25%)+ Hourly Wage ($20) + material costs ($10) + Selling Fees (3%) (Square fees, PayPal fees) = Sale Price
The price markup for your products should be determined by your business objectives.
Conclusion:
I hope that this post reduces the stress out of pricing your crafts.
The most important thing to remember is that you want to make a profit by selling your products.
Take the time to use the craft pricing formula or the craft calculator when pricing your handmade crafts.
Popular Art Marketing And Sales Tutorials
Below are some of the most famous art marketing courses that will grow your online art business:
Most Popular – How to Make a Living Selling What You Make by Megan Auman
Most Popular – Build a Successful Creative Blog by April Bowles-Olin
How to Build a Business While Learning Your Craft by Megan Auman
Pinterest Marketing for Makers & Designers by Megan Auman
28 Day Blogging Challenge for Visual Artists
Are you ready to start building an online presence?
Available on Amazon or Download your copy today.
The Productive Artist How to Live Your Dreams
The right mindset and time management skills are essential for any business. These topics are often not talked about but are critical elements for your success. You will learn how to have a winning mindset and time management skills necessary for operating a successful art business.
Available at Amazon or Download your copy today.
Get More Done in Less Time The Part-time Artist
Proven strategies that will help you to get more work done in less time so you can sell more art and earn more money.
Available at Amazon or Download your copy today.
Did you enjoy this article? Don't forget to sign up for my free weekly newsletter.
You can also join me on:
Learn how to start, grow, and monetize your online art business.
The Complete Blogger Template Toolkit 
OVER 450+ Templates You Need to Quickly Create Stunning, Jump-Off-The-Screen Image to Grow Your Blog-- Without Having to Learn Design!