When you're feeling creatively drained, it's tough to muster up the energy to do anything, including creative work. You might feel like you've hit a wall and have no idea how to get past it. This is common for creative professionals, but there are ways to recharge and get your creativity flowing again. This blog post will discuss 6 simple strategies for conquering creative burnout.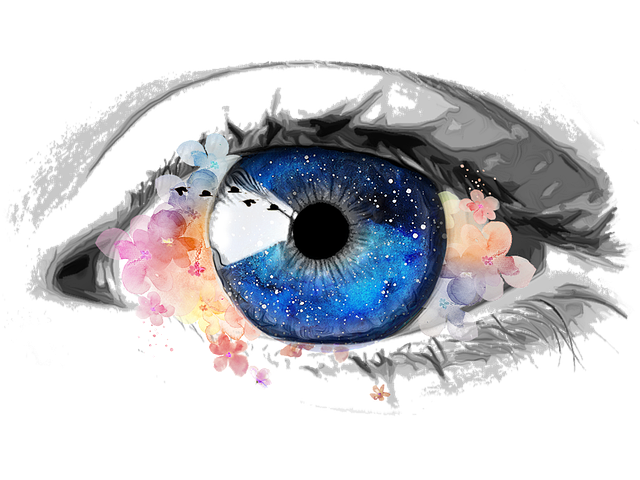 Disclaimer: This post may contain affiliate links. If you make a purchase by clicking on an affiliate link, Nevue Fine Art Marketing may earn an affiliate commission at no additional cost to you. Affiliate relationships include, but are not limited to, Bluehost, Tailwind, Skimlinks, SareASale and StudioPress. To learn more visit Affiliate Link Disclosure Policy
What Is Creative Burnout
A lack of motivation, creative energy, and inspiration characterizes creative burnout. It can be caused by various factors, including but not limited to working long hours, insufficient rest and relaxation, unrealistic deadlines, and working in an unsupportive environment.
Symptoms of creative burnout include: feeling creatively blocked, disconnected from one's work, loss of interest in creative pursuits, and feelings of lethargy or apathy. If left unchecked, creative burnout can lead to depression, anxiety, and other mental health problems. The tips below will help you to avoid burnout so you can focus on your creative work.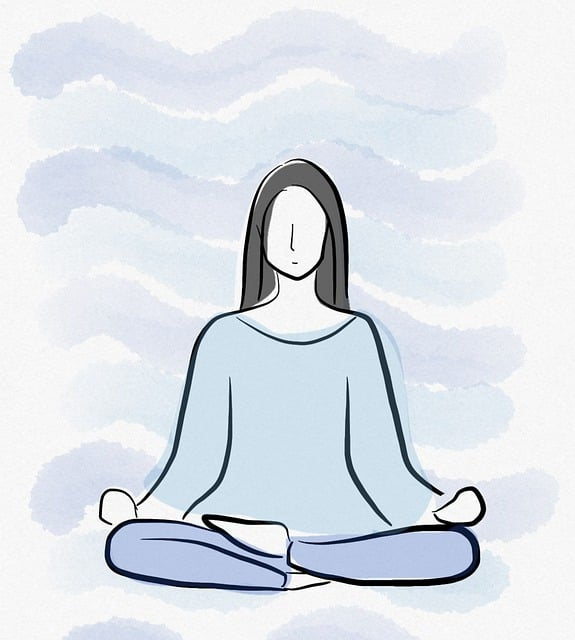 Take A Break To Recharge Your Batteries
Self-care is essential for our overall mental and physical health and well-being. We can run down physically and emotionally when we don't care for ourselves. This can lead to many problems, including poor decision-making, relationship difficulties, and health issues which can become extremely stressful.
Making time for self-care can be difficult, especially when we have a lot going on. However, it's essential to find ways to incorporate it into our daily routine and develop a work-life balance so you can have a fresh perspective for making art.
Here are some tips for making self-care a priority:
1. Schedule it in: Add self-care time to your daily or weekly schedule like any other appointment. This will help you make sure that you make time for your physical and mental health.
2. Find activities you enjoy: Self-care should be something you enjoy and look forward to. Otherwise, it will feel like a chore. Find activities that relax and rejuvenate you, such as reading, taking a bath, or getting a massage.
3. Make it a habit: The more you do something, the easier it becomes to make it a habit. Try to do something for your self-care every day, even if it's just for a few minutes. Eventually, it will become second nature.
4. Put yourself first: Getting caught up in caring for others and forgetting about ourselves is easy. However, it's important to remember that we must take care of ourselves first to take care of others effectively. Put your own needs first for once, and see how much better you feel as a result.
Self-care is an essential part of leading a healthy and happy life. By prioritizing it, we can improve our physical and mental well-being and feel better equipped to deal with life's challenges.
Find A New Source Of Inspiration.
When we feel creatively blocked, finding fresh ideas and a new source of inspiration can be helpful. This may mean seeking out new and different art forms or simply changing our routine. We can jump-start our creative juice and get the wheels turning again by exposing ourselves to new ideas and perspectives.
If you're feeling burned out and stuck, try exploring some new sources of inspiration. Check out a different type of art than you're used to, or take a different route on your daily walk. Talk to someone with a different perspective than your own, or read about a topic you know nothing about. Opening yourself up to new and different experiences may give you the spark you need to get your creative muscles working again.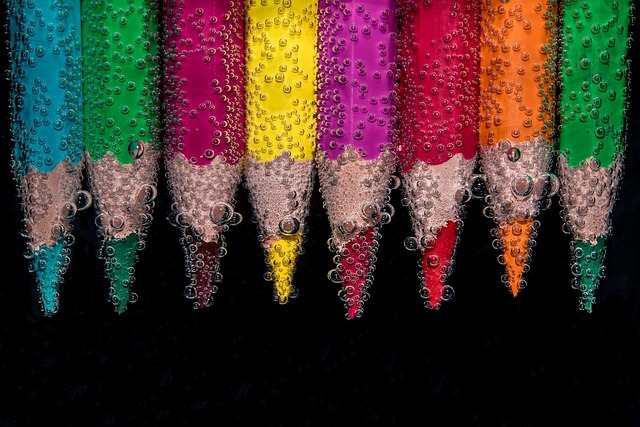 Change Up Your Creative Routine
Like most painters, you probably have a set routine for painting. Whether it's the colors you use, the order in which you apply them, or the way you mix your paint, likely, you don't deviate too much from what works for you. But what if you changed up your routine a bit?
It can be easy to get stuck in a rut when it comes to painting, especially if you're happy with your results. But by shaking things up a bit, you can open yourself up to new possibilities and techniques you may never have considered.
So, how can you change up your painting routine to get your creative juices flowing again?
Here are a few ideas:
1. Use different colors.
If you always use the same colors, try branching out and using some different shades. You may be surprised at how much difference a slightly different color can make.
2. Change the order of your colors.
Again, if you continually apply your colors in the same order, try reversing the order or applying them in a different sequence. This can lead to entirely new results.
3. Mix your paint differently.
If you always mix your paint in the same way, try changing the ratio of colors or adding in new ingredients like mediums or gels. This can give your paint a whole new consistency and behavior.
4. Try new brushes or other tools.
If you've used the same brushes for years, it's time to try something new. There are so many different types and sizes of brushes available that it's impossible to know which ones will work best for you until you try them out. Experimenting with different tools can lead to new effects you would never have thought possible.
Don't Be Afraid To Experiment With Different Mediums And Techniques
There's no need to be afraid to experiment with different mediums and techniques when creating art. Experimenting is often necessary to create something truly unique and beautiful. You can open yourself to a whole world of possibilities by trying out new mediums and techniques.
For example, if you're a painter who typically uses oil paints, why not experiment with watercolors? By expanding your horizons, you may find that you have a hidden talent for something completely new.
Not only that, but experimentation can also help to improve your existing skills. By trying new things, you can learn more about the medium or technique that you're using and how to use it in new and innovative ways. So don't be afraid to experiment – it could be the key to taking your art to the next level.
Be Patient With Yourself.
We all need to remind ourselves of this from time to time. We can be our worst critics, and sometimes we can never do anything right. We need to step back and give ourselves a break to reduce self-doubt. It's okay to make mistakes. We're only human, after all.
We need to cut ourselves some slack and be more forgiving. We need to learn to love ourselves more. Once we do that, everything else will fall into place. We'll be happier and healthier people as a result. So next time you're feeling down on yourself, remember to be patient and give yourself a break. There is a delicate balance between critiquing your work and being happy with where you are at in your art career and your past accomplishments.
Seek Help From Professional Artists If Needed.
Artists can often be shy about admitting they need help, but the fact is that everyone can use a little assistance now and then. After all, even the most successful artists had to start somewhere, and there is no shame in seeking guidance from other creatives with more experience.
One of the best ways to get started is to find a local art group or class. This can allow you to meet other artists and learn from their techniques. If you are unsure where to start, try contacting your local community center or parks and recreation department. They may offer classes or have information about art groups in your area.
Another great way to get help is by attending art festivals or workshops. These events typically bring together artists of all skill levels, so you can learn from the pros while networking with other aspiring creators. Often, these events will offer discounts on supplies or allow you to take home freebies from sponsors.
Finally, don't forget that plenty of online resources are available to help you improve your skills. Whether you want to watch tutorial videos or read articles written by experts, there is no shortage of helpful content. The key is to take advantage of these resources and use them to supplement your learning.
Conclusion:
Creating art is an incredibly rewarding experience, but it can also be intimidating if you start. Fortunately, there are plenty of ways to make the process easier and more enjoyable. From experimenting with new mediums and techniques to seeking help from professionals when needed, these tips will give you an excellent foundation for creating unique works of art. So don't be afraid to take risks – that's how some of the best pieces come into existence! With patience and dedication, you'll soon find yourself on your way toward becoming a master artist in no time. You can easily reduce your stress levels and increase your creativity by following the tips above.
Related Posts:
The Routine Difficulties In Selling Artwork Online(Opens in a new browser tab)
How To Be More Creative In Art(Opens in a new browser tab)
How To Get The Most Out Of Your Artist Prompts(Opens in a new browser tab)
How To Make Your Art Stand Out
How to Price Your Crafts for Profit