Are you trying to discover different income streams for your art business? Have you thought about offering commission artwork?
Offering commission artwork is a great way to earn extra money while you are waiting for your originals to sell.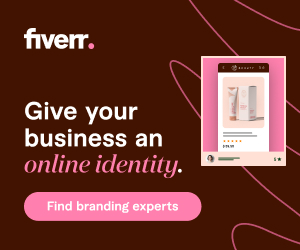 Disclaimer: This post may contain affiliate links. If you make a purchase by clicking on an affiliate link, Nevue Fine Art Marketing may earn an affiliate commission at no additional cost to you. Affiliate relationships include, but are not limited to, Bluehost, Tailwind, Skimlinks, SareASale and StudioPress. To learn more visit Affiliate Link Disclosure Policy
As a self-employed artist, I rely on commissions as an income stream while I am waiting for my original artwork to sell.
Offering commission art has been a game-changer, but I do have to disclose that I did find myself overwhelmed and had to make some hard decisions.
When I first started selling commissions, it was all done by word of mouth, and within a few months, I started receiving commission work via my artist website and my Facebook business page.
I would except commission from anyone and everyone.
It didn't take long before I realized I was booked for up to two years.
As you can imagine, this created a lot of stress, so I decided not to accept any new commissions until I was all caught up.
Since then I have modified my commission art selling strategies to compliment my art business goals.
In this post, I am going to cover some key areas about offering commissions so you can make the best decisions for your art business.
What Are Art commissions
In art, a commission is when a person highers an artist to paint or draw a piece of art of a particular subject, size, and color theme.
Popular commission artwork:
Portraits
Pet portraits
Landscapes
Wildlife
Custom art
How To Commission Artwork Best Practices
The first step you will want to take after you have decided to be commissioned is to write down all of your art commissions policies.
Commission policies should include:
Reference image quality (if you are using reference images).
How many reference images required?
How long it takes for you to complete a commission project.
What are your return policies?
How many commission projects you will accept at any given time.
Is there a waiting list?
What your prices are and if you require a down payment.
If you offer a down payment, is that refundable? If so, what are the requirements?
Do you have the rights to the artwork to reproduce for commercial sales?
Does the owner of the commissioned piece have the right to reproduce the artwork for commercial or noncommercial purposes?
I always retain the licensing rights for my artwork, even if it is an art commission project.
If the buyer does not want me to reproduce the art for prints, they will have to have that in writing and the price of the project will increase accordingly.
Having your policies written down and displayed on your artist website will make the entire process easier for both you and your buyer.
Try to come up with an answer to every situation that might arise.
There will be times when a new issue will have to be addressed.
Take the time to update your art commission rules when this occurs.
Some artists have a FAQ page and link the FAQ page to every landing page for commission art.
You can also share the FAQ page with anyone you talk to one-on-one so they can have a clear understanding of your commission art policies.
Commission Artwork Agreement
It is essential to protect yourself from unwarranted situations when you are commission artwork.
Offering commissions can become a lucrative business, but you can easily find yourself losing money if you are not careful.
Like I have mentioned earlier, I was booked for two years in advance.
I could not increase my art commission prices, I was rushing to get every project done and every spare minute I had gone to completing my ordered commissions.
The only thing that saved my business's reputation was that I was upfront with how long it would take to complete their order. I disclosed the waiting time prior to the order.
I was shocked knowing people would wait up to two years to have their commissioned artwork completed.
The downside was, I was locked into my prices.
Your time is valuable, so be sure to protect yourself.
Always have an artist agreement signed by you and the buyer.
The agreement should include all of the policies you have documented.
You can verbally go over the agreement in case the buyer has any questions relating to your commission contract. I recommend keeping a detailed note of the conversation just in case you have to refer to it in the future.
Follow Up On Leads
Now that you have yourself and your art business protected, it is time to go out there and land some commission work.
First, you will have to decide on how many art commission projects you will accept at any given time.
Do you want to have one project on the table, three projects on the schedule, or more?
If you only accept one commission job at a time like me, you will have to create a waiting list.
Your waiting list should include all contact information so you can reach out to them.
I always talk to my next potential buyer while I am working on a commission project.
I will let them know how long to expect before I can start their project, and I explain all of the policies while they are waiting.
Doing this weeds out all of the people who are not sure they want to hire me.
I will also ask for reference images during that time, so I can see if the images they provide me are usable or not.
You will increase the odds of losing a sale if you do not stay in contact with someone who expresses an interest in buying one of your pieces.
Most people who purchase art, purchase it because it is an impulse buy.
The easiest way to keep the flame burning is by staying in contact with them.
I also ask them to follow me on Facebook so they can view the art in-progress photos.
The progress images reassures them that I am working hard on all commissions.
A Commission Art Should Require A Down Payment
I know many artists who have felt uncomfortable asking for a downpayment for a commissioned art project.
You should never feel uncomfortable asking a client for a downpayment for a project.
The downpayment will cover the cost of the materials and your time invested talking with them.
Some artists ask for as much as 50% just to get started.
Depending on how much your art materials cost and how long it takes you to complete a painting or drawing will determine how much you should charge upfront.
Like I have mentioned earlier, if you are not careful, you could find yourself losing money by offering art commissions.
I charge 20% upfront because the materials I use are not that expensive.
Decide on what works best for your art business.
Remember, the materials cost money, and your time is valuable.
Explain What You Can Provide
Your art commission landing page of your artist website should describe what the buyer will receive with text and plenty of images.
The images will show your artistic style, and your text will explain in detail what you can offer.
Start the commission project with concepts and sketches.
Check-in regularly to show them the painting or drawing in progress, even if they offer a reference image.
I email the progress weekly to the client and share all progress photos on social media (unless they request not to).
It is easier to correct something while the work is in progress.
How To Price Commission Artwork
Pricing Commission art projects are similar to pricing original art.
The variables for pricing art are:
Expenses
Skill level
Size
Time
The difference between pricing your original artwork and setting prices for commission art projects is the time involved communicating with a customer via text, phone, and or email.
You have to charge for the time you are interacting with your client.
Your time is valuable, so make sure you are compensating your time.
Here are some articles to help you with pricing your artwork:
Websites For Art Commissions
Now that you have a pricing strategy, art commission policies and how to manage your commissions let's talk about what platform will be best for your online art business.
For you to be able to sell commission artwork online you will need to have an online art gallery where you can showcase your art and a way for people to make a purchase.
I am going to start off with WordPress because I am a big fan of WordPress.
Did you know that about one-third of the websites online are built with WordPress?
WordPress is:
Flexible
Secure
Affordable
SEO optimized
Mobile responsive
Fast
And there is a large community that will help you with any questions you might have.
One of the most popular hosting services for website owners and bloggers is: BlueHost
What BlueHost offers:
#1 recommended web hosting by WordPress.org. Every account features 1-click WordPress installation
24/7 support
30-day money-back guarantee
Easy to use control panel
Unlimited emails accounts
Register a domain when signing up
Free domain registration for the first year. After that, it is around $14.95 a year. For more information visit https://www.bluehost.com/free-domain
New sign-up flow called Bluerock where our customers have WordPress automatically installed at sign-up without having to go in and manually install themselves
How To Launch An Artist WordPress Site With BlueHost
Launching an artist WordPress site has never been easier.
First, visit BlueHost and pick which plan works best for your goals.
Pick a domain name for your artist website.
Related Post: How to Choose a Perfect Artist Domain Name
The next step is to fill out your account information and confirm what package you would like to enroll in.
The next step is to fill out your billing information and create a password for your account.
Once you have completed that it will be time to pick out a theme for your new artist website.
Congratulations you are a new owner of an online website where you will be able to sell your artwork.
For free WordPress tutorials, visit art business and scroll down to WordPress.
More Platforms Artists Use For Selling Commission Artwork Online
Final Thoughts On Commission Artwork
Offering commission work can both be lucrative and stressful.
Take some time to decide:
How you will market your commission work
Commission art pricing strategy
How many commissions you will accept at a time
What types of commission work you will provide
Preparing ahead of time will reduce the stress involved in offering commission projects.
Keep notes of anything that goes wrong during a project and revise your commission marketing strategy accordingly.
Commission Artwork recap:
Write detailed policies
Explain what you can provide
Have clients sign an agreement form
Follow up on leads
Require a down payment before starting
Set a price
Best platforms for selling commission art
More Related Commission Art Articles
How To Write A Contract For Commissioned Artwork
17 Creative Art Business Ideas To Supplement Your Income