So, you've just finished hanging your beautiful new canvas prints. You take a step back to admire them, and you notice a piece of dust that's been stuck to the print for who knows how long.
Now is an excellent time to learn how to clean canvas picture prints before the prints get too dirty and require more intensive cleaning methods.
Disclaimer: This post may contain affiliate links. If you make a purchase by clicking on an affiliate link, Nevue Fine Art Marketing may earn an affiliate commission at no additional cost to you. Affiliate relationships include, but are not limited to, Bluehost, Tailwind, Skimlinks, SareASale and StudioPress. To learn more visit Affiliate Link Disclosure Policy
There are a few reasons why you might want to clean your prints:
To remove dirt or dust that has built up over time
To remove fingerprints or smudges
To remove watermarks or other blemishes
No matter the reason, it's essential to clean canvas prints safely and efficiently before you need to hire a professional art cleaner.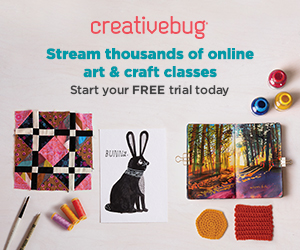 Painting Repeat Patterns by Hand: A Daily Practice by Cleo Papanikolas on Creativebug!
The most common challenge people have when cleaning canvas prints is knowing how to clean the canvas safely and effectively.
In this article, we will teach you the best ways to clean your canvas prints so that they stay looking beautiful for years to come.
1. How to clean a canvas print with a vacuum cleaner
There will be times when you notice dust built up on your print. If the dust has been on the print for a while, simply vacuuming it off can be an effective way to remove dust accumulation.
To clean a canvas print with a vacuum cleaner, first, ensure that the suction tube is free of any obstructions and that the power is off.
Turn on the vacuum cleaner, bring the tube next to the canvas, and use circular motions to suck up any loose dirt or dust.
Be careful not to force the tube into the print or push too hard on the canvas, as this can damage it.
Continue to move the tube around so that all the dirt and dust are sucked up.
When you're finished, turn off the vacuum cleaner and asses if you need to use other methods for cleaning the canvas.
2. How to clean a canvas print with a feather duster
Another option to remove dust and loose dirt are to dust the picture with a feather duster.
If you want to clean your canvas print with a feather duster, you can do so by gently brushing the dust and surface dirt off of the canvas print.
Make sure not to scrub too hard, or you may damage the canvas.
Best feather dusters for cleaning art:
3. How to clean a canvas print with soapy water
Cleaning a canvas print with dish soap should be the last resort when cleaning canvas photos.
First, try to remove any stubborn stains with a soft damp cloth. If a damp cloth does not work, try using dish soap.
Mix one part dish soap with four parts warm distilled water.
Cleaning canvas with soap water
Dip the dust cloth into the warm water mixed with soap, and then squeeze the cloth to remove the excess water. The fabric should be damp, not wet.
Use the damp cloth to gently rub the dirty area of the canvas. Wipe in a circular motion and avoid applying too much force.
Rinse the dirty cloth into a different bowl of clean, warm distilled water as many times as is necessary to remove any dirt on the cloth.
Next, use a clean cloth, rinse it in warm distilled water, and squeeze it to remove the excess water. Wipe the area you cleaned to remove any soapy water and dirt left on the canvas photo.
Allow the canvas material to dry. Too much moisture can cause your canvas print to wear away.
How Do You Remove Stubborn Stains From Canvas Art Prints
There might be times when your wall art has remaining stains after using a mild dish detergent.
In this case, you can use a clean cotton swab dipped in alcohol, spirit, or petrol to remove stubborn stains on art prints.
Test on a hidden area and use gentle strokes to see if there are any adverse effects of using chemicals on the artwork.
Wipe the area where you applied the alcohol or spirit with a soft cloth to remove excess moisture.
4. How to clean a canvas print with a lint-free cloth
If the print has dust on it, you can gently wipe the canvas with a dry lint-free cloth to keep your canvas clean.
Are Canvas Prints Waterproof
Canvas prints are not waterproof. Because most canvas prints are created with water-based inks, which are prone to moisture, the canvas print is more likely to warp when water is added. Cotton is the most popular fabric for canvas making, an absorbent, not a waterproof material.
Because canvas is not waterproof, it is essential not to get the print too wet when cleaning and to dry it immediately if it does get wet.
It is recommended that you do not clean the print with water unless other methods do not work.
Where To Get Prints On Canvas
Canvas prints are becoming increasingly popular to display photos and artwork. Thanks to advances in printing technology, it's now possible to get high-quality prints on canvas indistinguishable from traditional paintings. And because canvas prints are durable and easy to frame, they make an ideal choice for home and office decor. But with so many places to get prints on canvas, it can be tough to know where to start. Here are four of the best places to get prints on canvas:
CanvasPop: CanvasPop is a popular online print service that offers high-quality prints on canvas at very competitive prices. In addition, they offer a wide range of framing and matting options to help you customize your print.
Shutterfly: Shutterfly is another well-known online print service that offers high-quality prints on canvas. They also have various framing and matting options available, making it easy to find the perfect way to display your print.
Walmart: Believe it or not, Walmart offers some great deals on prints on canvas. They offer both economy and premium options, so you can find the right balance of quality and price for your needs
Conclusion
While cleaning canvas prints may seem daunting, it's not that difficult. With the right tools and methods, you can keep your print looking beautiful for years to come. Whether you're vacuuming off dirt or dust with a vacuum cleaner, using soapy water on stubborn spots, or just wiping down dusty areas with a lint-free cloth – there are plenty of options available to get the job done.
More Articles Related To Art Prints
Are you an artist looking for a way to get your work seen by more people? If so, you might want to consider using a print-on-demand service to get your art out there. Using a print-on-demand service provider will help you save money because you will not have to purchase prints in bulk.POD sites … [Read more…]
Are you an artist who creates digital art? If so, have you ever wondered if digital art can be printed? The answer is yes – digital art prints are becoming more and more popular every day. In this blog post, we will explain how to print digital art and offer some tips on how to get the best … [Read more…]
If you're looking for high-quality art prints, you've come to the right place. This blog post will discuss the best places to get prints made and look for when buying them. We'll also provide some tips on how to choose the perfect print for your space. So whether you're a seasoned art … [Read more…]