Are you looking to create a unique piece of artwork that will bring your home, clothing, or other fabric items to life? Acrylic painting is an easy and fun way to make anything from wall art to statement pieces for clothing.
Fabric painting means having the opportunity to add personal touches without breaking the bank. Plus, it's perfect if you're starting with painting – acrylic paints are affordable and won't require special brushes or extra supplies. It may sound daunting at first but follow these tips we'll provide here in this post for creating acrylic painted designs on fabric, and you'll have beautiful results in no time.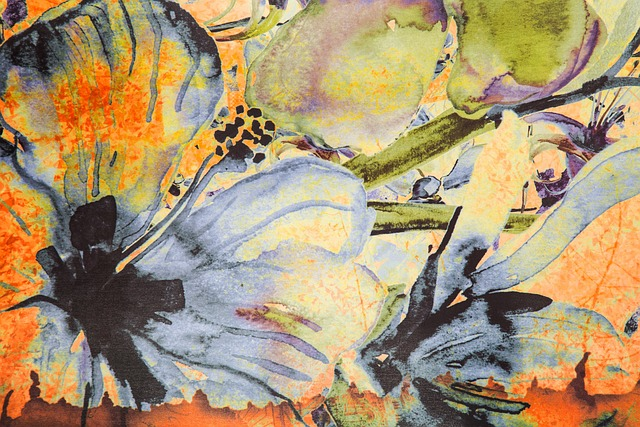 Disclaimer: This post may contain affiliate links. If you make a purchase by clicking on an affiliate link, Nevue Fine Art Marketing may earn an affiliate commission at no additional cost to you. Affiliate relationships include, but are not limited to, Bluehost, Tailwind, Skimlinks, SareASale and StudioPress. To learn more visit Affiliate Link Disclosure Policy
What is Acrylic Painting, and What are its Benefits?
Acrylic painting is an art form where artists use acrylic paint to create works on various surfaces. Acrylic paints are water-based, non-toxic, and offer a wide range of colors and effects that can be used to create beautiful, eye-catching pieces of artwork. Acrylic painting has become increasingly popular due to its versatility; it can be used for both abstract and realistic art styles. Additionally, the medium dries quickly, so it's suitable for various projects and can be used in many ways.
One of the significant benefits of acrylic painting is that it's easy to learn and use; beginners don't need to invest in expensive materials or tools to get started. For this reason, acrylic painting is an ideal first step into visual art for those starting. It also allows artists to experiment with new techniques without worrying about making mistakes since they can start over if needed.
In addition, acrylic paint has a long lifespan; this means that works created using this medium will last longer than those created using other types of paints. This makes it ideal for creating posters, murals, and other lasting works of art that generations can enjoy. Lastly, acrylic paints are inexpensive compared to other types of paint, further increasing the medium's appeal among novice and veteran artists.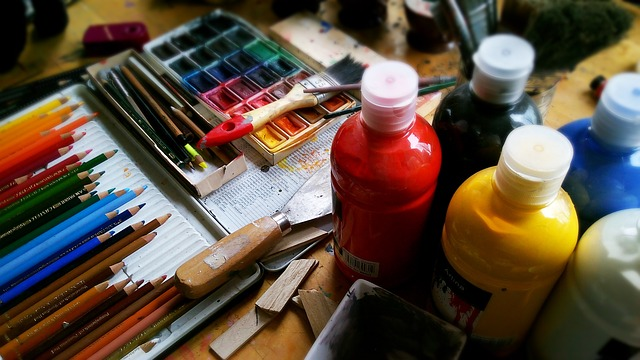 What Is Fabric Painting
Fabric painting is a fun and creative way to express yourself through clothing, accessories, home decor projects, and more. This art form allows you to personalize your Clothing and items with unique images and designs that showcase your creativity.
To begin fabric painting, you will need specialized tools such as fabric paints, stamps, stencils, screens, markers, and sponges to create your piece. The possibilities of what can be created are truly endless. From t-shirts to blankets or pillows, you will have the most personalized item in any room. If you're looking for a new art medium to get into or something fun for a group setting, fabric painting may be just the thing for you.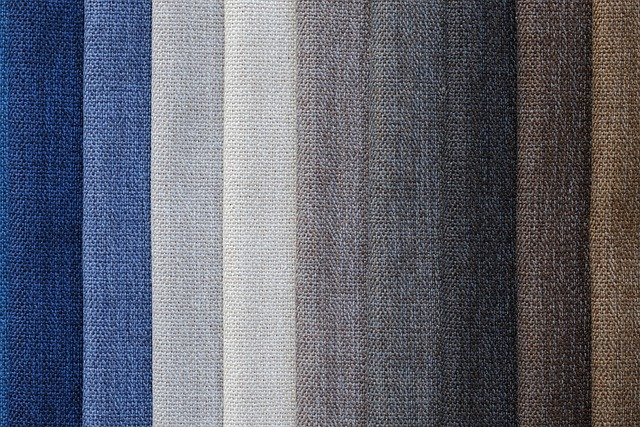 Choosing the Right Fabric for Acrylic Painting
Regarding acrylic painting, the right fabric medium can make all the difference. Whether you're a professional artist or a hobbyist, selecting the proper canvas for your work is essential for delivering your vision. As such, it pays to know the various attributes of each fabric so that you can select the one that best suits your project.
Cotton is a popular choice among artists who want to paint fabric as it provides an excellent surface for laying down paint and allows for easy stretching and priming. It also helps retain moisture in your brushstrokes, making for a more vibrant finish. Linen is another option that can withstand heavier layers without buckling or cracking. The downside is that linen is prone to wrinkles and needs extra preparation.
Synthetic fabrics such as polyester and nylon are ideal for a stable surface that won't stretch or warp when exposed to heat or humidity. These materials are also great at preventing discoloration due to sun exposure since they don't absorb light as natural fabrics do. However, they are known to be harder to paint on than other fabrics, which could make them less appealing for some projects.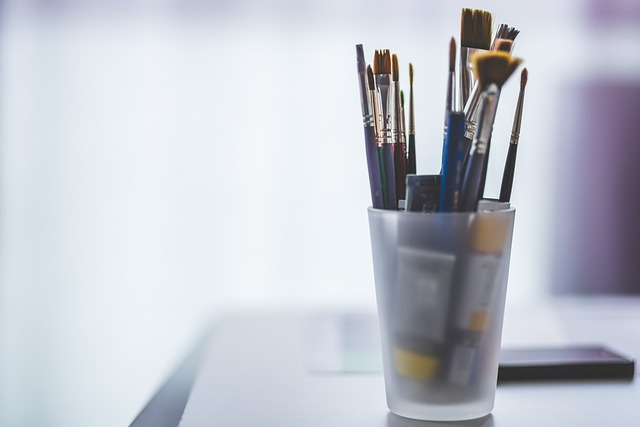 Supplies Need For Acrylic Painted Fabric Projects
1. Paints: You will need a set of acrylic paints. These can be found at any art supply store or online. Make sure to get a set with various colors, as you will need them for your project.
Online Art Stores:
2. Brushes: You will also need a set of brushes specifically for acrylic paints. Ensure you get a good variety to have the right brush for the job.
3. Fabric: The fabric you choose will depend on your project. If you are painting a piece of clothing, choose a pre-washed fabric that won't shrink when you rewash it after painting.
4. Paint thinner: This is optional, but it can be helpful to have on hand if you make a mistake or your paint is too thick.
5. A drop cloth: This is optional, but it can be helpful to protect your surfaces from paint spills.
6. An old shirt: This is optional, but it can be helpful to wear an old shirt while painting so as not to ruin your clothes.
7. A sealant: This is optional, but it can be helpful to have on hand to seal your finished project and protect it from wear and tear.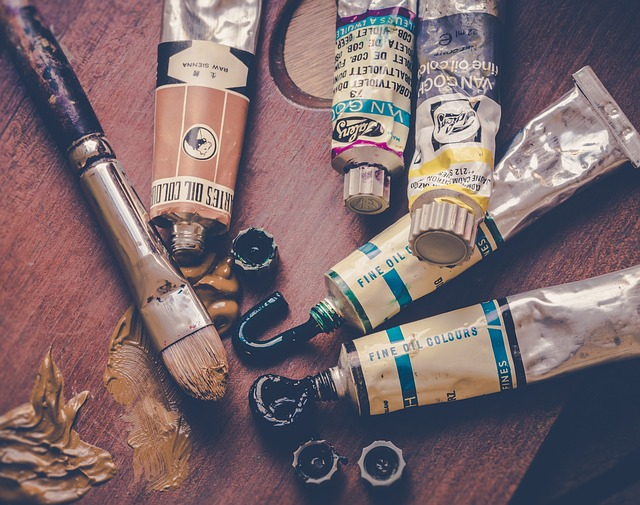 Preparing Your Workspace for Acrylic Painting on Fabric
When it comes to acrylic painting on fabric, having a suitable workspace is essential. A well-prepared workspace can ensure a successful project and help you avoid messes and mistakes. Here are some tips to keep in mind when setting up your workspace for acrylic painting on fabric:
First and foremost, make sure the surface you'll be working on is clean and flat so that your fabric won't slip or move around while you paint. If possible, set up your workspace outdoors or in a well-ventilated area with good lighting so that fumes don't build up in one area.
Ensure you have all the necessary supplies before you begin painting—this includes regular acrylic paint, brushes, water cups for rinsing, paper towels for blotting, and a few warm water containers for cleaning your brushes. It is also helpful to have some plastic tarps or newspaper handy to cover the surface where you'll paint, as acrylic paint can be pretty messy.
Once your workspace is ready, it's time to prepare your fabric. Wash and dry it first to remove any dust or dirt particles. Ironing the fabric will help smooth wrinkles and make it easier to work. You can also use a stabilizer such as interfacing or canvas before beginning to protect the fabric from bleeding through the paint. This will also help prevent fabric stretching due to humidity changes over time. Finally, secure your fabric before starting any painting using pins or tape if necessary.
By following these steps when preparing your workspace for acrylic painting on fabric, you will be well on your way to creating fantastic artwork.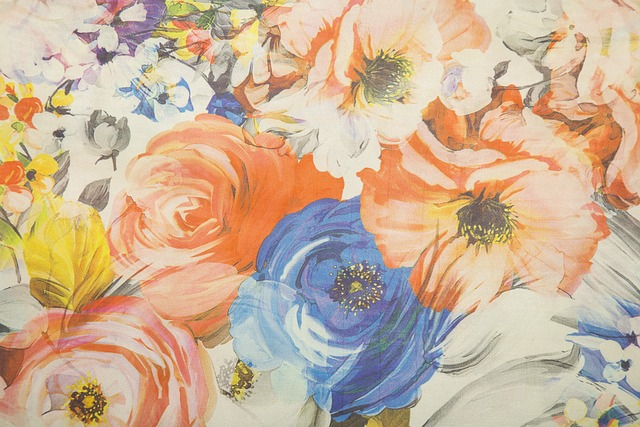 Tips for Correctly Applying Acrylic Paint to Fabric
1. Choose the Right Fabric
The first step to correctly applying acrylic paint to fabric is to choose the suitable fabric medium. Acrylic paint will work on most fabrics, but it works best on natural fibers such as cotton, linen, and wool. Synthetic fabrics such as polyester and nylon can also be used, but the paint may not adhere as well or may crack over time.
2. Prepare the Fabric
Before you begin painting, you will need to prepare the fabric. This can be done by washing and drying the fabric to remove any dirt or oils that may be present. If you use a new fabric piece, you can skip this step.
3. Choose the Right Paint
Once you have chosen the fabric you will use, you must select the correct type of paint. Acrylic paint is available in various colors and finishes to choose the perfect one for your acrylic paint on fabric project. You must also decide whether to use a brush or a spray bottle to apply the paint.
4. Apply the Paint
Once you have chosen the paint and application method, you can start painting! When applying paint to fabric, using thin, even coats is important. Applying too much paint at once may bleed through the fabric fibers or crack when it dries. Allow each coat of paint to dry thoroughly on the painted surface before adding another.
5. Set the Paint
After all the paint has been applied and has had time to dry, you will need to set it so that it does not wash away easily. This can be done by ironing the painted fabric on a low heat setting or spraying it with a fixative spray designed for acrylic paint.
6. Wash Carefully
Once your painted fabric is set and dry, you must take care when washing it so the design does not fade or become damaged. To do this, gently wash the fabric in cold water and air dry it if possible. If you must use a dryer, set it on low heat.
Finishing Touches – How to Preserve and Protect Your Paintings on Fabric
When preserving and protecting painted fabrics, one of the most important steps is to apply a sealant or varnish. A sealant or varnish will seal acrylic paint to help remove dirt, dust, and other foreign particles. This will also prevent the acrylic paint on the fabric from fading due to exposure to sunlight or other UV rays. In addition to this, a sealant or varnish can also help provide some protection from water damage. However, it is important to note that once you have applied the sealant or varnish, you are not recommended to water down your fabric painting as this may cause the paint to bleed and ruin your work.
Several types of sealants and varnishes are available for fabric paintings. One type of product is a clear acrylic spray, which provides a temporary coating that protects the fabric from environmental elements while still allowing you to see the colors in all their glory. Another product type is an archival-grade sealant with chemical agents specifically designed to protect against fading and discoloration over time. Moreover, there are also specialized fabric paints with built-in waterproofing agents if you are looking for extra durability in your paintings.
Regardless of what type of sealing agent you choose, ensure it is compatible with your particular type of painted fabric before applying it directly onto them. Some fabrics may require unique treatments, such as pre-washing or drying, before being appropriately protected. Additionally, when working with delicate fabrics such as silk or velvet, never spray on a coat directly, as this could lead to discoloration or irreparable damage. Finally, always follow the instructions on each product carefully to get maximum results without damaging your beautiful creations.
Conclusion:
Now that you know more about acrylic painting on fabric, we hope you feel inspired to try it. Acrylic medium is versatile and easy to work with, making it an excellent choice for beginners. With the right supplies and a little practice, you'll be creating beautiful paintings on fabric in no time.
FAQs
Q. Do I need to use a fixative for my acrylic fabric paintings?
A. Applying a sealant or varnish is essential when preserving and protecting your painted fabrics. This will help remove dirt, dust, and other foreign particles while preventing the fabric from fading due to sunlight exposure.
Make sure to choose a product compatible with your particular type of fabric, and follow the instructions carefully to get maximum results.
Q. Can I wash my painted fabric?
A. Yes, you can, but it is essential to take care when washing it so the design does not fade or become damaged. To do this, gently wash the fabric in cold water and air dry it if possible. If you must use a dryer, set it on low heat. This way, the fabric will be safe, and your artwork will remain intact.
Q. Is acrylic paint permanent on fabric?
A. Acrylic craft paints are permanent when dry, but this does not mean that it is waterproof or resistant to fading from UV exposure. Applying a sealant or varnish after the painting has dried is essential to ensure your paintings stay vibrant and protected for years.
Q. What surfaces can I use acrylic paint on?
A. Acrylic paints can be used on almost any surface, including fabrics, paper, canvases, wood, and more. Read the manufacturer's instructions carefully before using it on any particular surface to ensure you get the best results.
Related Posts:
How to Determine What Material is Best for Printing your Artwork
Tips For Making Your Own Wedding Crafts
Best Oil Pastel Blender For Blending Oil Pastels
10 Easy Things To Make And Sell
50 + Painting Ideas That Will Inspire You To Paint
The Beginner's Guide to Painting on Wood with Acrylic