Are you finding it difficult to generate traffic to your art blog and artist website? In this post, I am going to share the strategies I used to reach over 25,000 monthly views on my blog on art marketing in less than two years.
How My Blog on Art Marketing Reached 25,000 Monthly Views
Disclaimer: This post may contain affiliate links. If you make a purchase by clicking on an affiliate link, Nevue Fine Art Marketing may earn an affiliate commission at no additional cost to you. Affiliate relationships include, but are not limited to, Bluehost, Tailwind, Skimlinks, SareASale and StudioPress. To learn more visit Affiliate Link Disclosure Policy
Above is a screenshot of my Google analytics one month prior to my two-year anniversary for this blog.
I had a goal to reach 25,000 monthly page views by my two-year anniversary. Needless to say, I was doing the happy dance one month earlier when I saw that I had already passed my goal by almost 5,000 page views.
This was a challenging goal to achieve within two years but I was determined to do the best I could. Most blogs do not start to see any progress for the first two or three years. It takes time for search engines to rank sites higher in the search.
I am going to share with you all of the strategies I used to speed up the process.
Every Artist Blog is Unique
Before I go into any strategies I want to emphasize that every blog and its target audience is unique. This means that you will not see the same results that I have.
You will have to analyze everything you do so you can make better decisions as you go along. In order for you to see quick results, you need to implement strategies, analyze the results, tweak the plan or discard the plan altogether. It is all about being productive with your time.
Write Everyday
My first strategy was to write every day. This did not come easily to me. Writing blog posts was very difficult in the beginning, but as time passed it became simpler to get my message across.
I have been writing every day since I launched this blog. The only days off I gave myself was when my family and I went on vacation. Besides our vacations, I write for three hours every day.
Why do I write every day?
Many things have changed over the past fifteen plus years.
When I started my first online art store over fifteen years ago, there was less competition. All I had to do was create keyword rich text for my site and the art descriptions to drive organic traffic to my site.
It is a different game now. Search engines like Google have developed sophisticated algorithms to decide a website's PageRank.
Google's mission is to provide the best content for its readers. The only way Google can achieve this goal is by recommending content that provides value to the reader,
With all of the changes in the search engine algorithms and the amount of content being published each day I knew that I had no choice but to write every day if I wanted to come close to my goal.
Action Step:
You do not have to publish a post every day but keep in mind that the more posts you publish the more opportunities people will have to find you online.
First, you will want to get in the habit of writing every day. It does not have to be for hours. Just set a side some time to write every day.
Decide on what days you will be publishing your content. By doing this you will be setting a deadline for yourself. This will help you to stay consistent with your publishing.
Do not expect your posts to be perfect. If you are waiting for the perfect post, you will never publish anything. You can always revise older content. I will cover this topic later in this post.
Learn About Blogging
After setting a goal to write every day, I also set a goal to spending a little time every day to learn about blogging strategies. Most of my learning was from books, audio books, podcasts, and videos.
Take some time to learn about all of the strategies to build a successful blog. If you want your blog to grow quickly you will need to understand what is working and what is a waste of time.
I have put together a video course that includes my eBook, The 28 Day Blogging Challenge for Visual Artists, to help learn everything you will need to know about blogging. My goal was to save you time trying to search for valuable information.
If you struggle with your writing I recommend this audible book Everybody Writes: Your Go-To Guide to Creating Ridiculously Good Content (Unabridged) - Ann Handley. Ann's book helped me in more ways than one. I am sure you will get a lot of value from it.
Action Step:
Schedule time every week for learning. If you are selling art online, you will need to make an online presence. Learn how to generate organic traffic from your blog. In time your blog will be the biggest traffic generating tool you will be using.
Keywords
The next step I took was taking some time to research keywords for my art blog.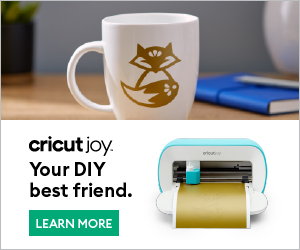 If you want to generate traffic to your site you will need to focus on keywords.
Decide what keywords you will want to focus on for your art blog and artist website. Use keyword tools to find out what keywords people are using in the search bar and write content that focuses around those queries.
Here are some helpful articles to help you with keywords:
Action Step:
Take some time to develop a keyword marketing strategy for your artist blog.
Google Analytics
The next step I took was setting up a Google Analytics account.
Google provides a free software to help you see what is working on your site and what is not working. It will tell you everything you will need to know about your audience so you can spend time writing content that they are interested in.
Here is a great video to help you learn the basics.
If you do not take the time to analyze what is working for you, you will never be able to grow your business to its fullest. Do not waste your time on things that will not produce positive results.
Action Step:
Watch the video above and set up your free Google Analytics for your art blog. Schedule one day a week when you will visit your Google analytics.
Social Media
While I was waiting for Google to rank my site, I used social media platforms to help build an audience.
The three main social networks I use are Twitter, Pinterest, and Facebook.
If you notice I am only using three social media networks. If I used more than three social media networks I would not be able to have enough time throughout the day to make the most of the platforms. It takes a lot more than just posting an article or image. You need to build relationships with your audience. Doing so will have your audience click on your links and visit your art blog.
Action Step:
Decide on one or two social media networks you would like to work on. Do not use more than three unless you can afford to hire someone to help you maintain your accounts.
Learn the best ways to market and promote your articles on the platforms you have decided to use.
Be consistent and develop a schedule for when you are going to publish posts.
Consistency is the key to your growth.
Here are some articles to help you get started with social media:
Guest Blogging
To build brand awareness quicker, I guest blogged on several different blogs. This allowed me to reach a larger audience that could benefit from my content.
I was able to provide a bio and links to my sites. If people were interested in what I had written, they would visit my site for more content.
Another benefit was it provided links to my site. One way to get your site ranked higher in the search results is by having other reputable sites link to your blog.
If you want to build your audience quickly you might want to consider guest blogging.
Action Step:
To get you started you can guest blog for this site, just visit Guest Blogging for Nevue Fine Art Marketing.
Also, take some time to research other sites that are looking for guest bloggers. Just make sure that your content is valuable for the site's audience and the site that you are writing for has an audience that will be interested in your artwork.
Forums
Another strategy I used to build my audience quickly was to join forum discussions. This allowed me to provide solutions to people's struggles. In time people would start to remember my name and go to my site to find solutions to problems they had.
The two forums I worked on were Quora and Wet Canvas.
Before you just go and start answering questions, take some time to learn how people are communicating on the forums. After you have learned what people are looking for, start searching for questions you can answer.
Action Step:
Find a couple of forums that relate to your niche. Become familiar with the platform and start engaging with the other people on the forums.
Always include a link back to your site. Most Forums will have a field where you can add in your blogs URL.
Revise Your Plans
Every month I would assess the outcome of my plans and actions.
I would take note of strategies that were working well and I would put them on the schedule for the following month.
Strategies that did not perform as well as I envisioned would be modified. I continued to do this until the strategy was producing the results I was looking for.
Action Step:
Every month write down three goals you would like to achieve for that month. Write out in detail the steps you will be taking and what results you are hoping to receive.
At the end of the month review the statistics and make any adjustment needed.
Conclusion:
The strategies I have outlined are the exact steps I took and continue to take to grow my business. Even though they were strategies for my blog on art marketing, the same strategies will work for your artist blog.
Every month I write down exactly what I will be working on for the month. The most powerful tool you will have is your monthly goal and strategy list. These lists will hold you accountable as well as give you solid information on what is working and what is not working.
Stay consistent with your efforts and do not be discouraged if a plan does not give you the results you were hoping for. You can always adjust your plans as long as you have your goals and strategies written down.
You might also be interested in:
Do you write out your goals monthly? I would love to hear how they are working for you in the comment section below.
Learn how to start, grow and monetize your online art business.
eBooks by Dave Nevue
Art Marketing Video Courses by Dave Nevue
Art Marketing Resource – All of the tools I use and recommend for my online art business.
28 Day Blogging Challenge
Are you ready to start building an online presence?
Take the challenge and join all of the other artists selling their art online.
28 Day Blogging Challenge for Visual Artists By Dave Nevue
Download your copy today, or Purchase on Amazon.
The Productive Artist How to Live Your Dreams The right mindset and time management skills are essential for any business. These topics are often not talked about but are key elements for your success. You will learn how to have a winning mindset and time management skills necessary for operating a successful art business. Available at Amazon or Download today.
Disclaimer: Please note that some of the links on this post are affiliate links and will be clearly marked as so. I will earn a commission at no extra cost to you if you choose to purchase through those links. I will only recommend products I have used, found helpful to my business and are companies I trust.
Graphite Drawing by Dave Nevue
Purchase Prints and Greeting Cards