Are you thinking about selling art online but you do not know where to start? In this post, you will discover the best way to sell art online.
Best Way To Sell Art Online
Before we get into the nuts and bolts of selling art online, I want to mention that there is no "one way" that works for all artists and there is no magic spell that will give you great results.
It is going to take a lot of work to build an audience and have your art seen by people who are interested in your artistic artwork.
The good news is that it is possible and relatively inexpensive.
Besides the cost of hosting and a domain name, you will not be required to spend any money at all. The only thing it will cost you is your time.
You could spend money on social media adds, Pay-per-click ads, eBooks, and online courses, etc. but these are not something you will need to invest in to sell your art online. These extra costs will be up to you.
One more thing before we get started. You can and will be successful as long as you work hard, stay patient, believe in yourself, and continue to learn along the way.
Selling Art Online Blueprint
In today's post, I want to cover areas that you will need to focus on to build a successful online art business.
I will include links to helpful articles for more reading. There is a lot of information here so you might want to consider bookmarking this page.
Goals, Vision, and Mission
It does not matter if you are going to sell fine art online, sell art prints online, or sell drawings online for money, you must first set goals before you can get started.
Before can develop goals you need to have a vision.
It is impossible to create a plan to achieve something if you do not know what you want to achieve.
Start by knowing what you want.
Do you want to make extra spending money for the weekends?
Do you want to generate some extra income to help out with the bills?
Are you looking to make a career out of selling your artwork?
Every vision will have a unique strategy to get you to where you want to be.
Related Post: Artist Vision and Mission – Online Business
Now that you have a clear idea of what you will be working for it is time to sit down and write your goals.
The goals you right should complement your vision. Keep your vision statement somewhere you can see it every day. This will be your motivation.
If you have a difficult time writing goals or have never done so you are not alone.
Most people never set goals.
Your goals are going to be what separates you from the other artists trying to sell art online. You will be focused, motivated and you will develop strategic plans that will have you rise to the top.
Here is an article to help you with writing goals.
Sell Art Online Basics Setting Goals
What Art Sells Best
At this point, you might be wondering if your art will sell.
You might be asking yourself, "What kind of art sells best on Etsy?"
I truly believe there are buyers for every artist.
You just have to find them and make them aware that you have artwork for sale.
I wrote a very popular post on this topic I would like you to take a look at before going any further.
Art That Sells – What Artists Need to Know
Pricing Artwork
Before we can talk about the best sites to sell art online, you need to develop a pricing strategy.
This is so important and often overlooked by artists just starting to sell their art.
If you have never sold art before how can you decide on how much you would like to charge?
If you price your art too low, you will be ripping yourself off.
If you price your art too high you might never land a sale.
Deciding how much you should charge for your art is a difficult task you will have to do.
Here is a post that will help you with your pricing strategy
How to Price Art – Ultimate Art Pricing Guide
How To Photograph Art To Sell
Ok, we are getting there. At this point, you know what you want, you have written your goals and you have a pricing strategy.
Let's talk about photographing your artwork for a moment.
Do you want to know:
How to sell art online free?
How to sell art prints online?
How to sell art on Etsy?
How to sell art on Amazon?
How to make money selling artwork online?
It all starts with a high-quality image of your artwork.
The image you display on your site will determine if a person will purchase from you or not.
Here are some posts about photographing art you will want to become familiar with.
How to Photograph Art to Sell Online
Why Professional Quality Images Are A Must For Art Websites
Best Places To Sell Art Online
The best place for you to sell art online is the platform that you decide to use. I know this does not really answer the question but it is the truth.
There are pros and cons to every platform available and there is no one platform that will make you more successful than another.
Your success depends on your marketing skills. After you have your goals, pricing, high-quality images and a place where people can purchase your art, you will be spending most of your time on marketing.
Before we get into some marketing strategies let's talk about some options you have for showcasing your art.
There are many ways you can showcase your art online and allow people to make a purchase.
The easiest way to get started is right on Etsy.
Sell Art Online Etsy Makes It Easy
If you are new to selling art online and are interested in selling on Etsy you might want to take this tutorial that will guide you through the setup process.
If you are interested in an alternative solution you will want to become familiar with your options.
Art Blog Hosted vs Self-Hosted Site
15 Places to Sell Art Online And Make Money
Art Marketing
There is a lot that goes into online marketing and you will continue to learn along the way.
Here are some articles that will help you get started.
Find Your Niche - Increase Online Art Sales
Digital Content Marketing – What Artists Need to Know
How to Create a Social Media Marketing Plan - Sell Art Online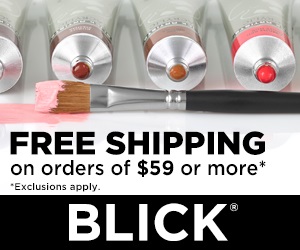 Disclaimer: This post may contain affiliate links. If you make a purchase by clicking on an affiliate link, Nevue Fine Art Marketing may earn an affiliate commission at no additional cost to you. Affiliate relationships include, but are not limited to, Bluehost, Tailwind, Skimlinks, SareASale and StudioPress. To learn more visit Affiliate Link Disclosure Policy
Conclusion:
I know that there is a lot of information for you to absorb but this is the best way to sell art online.
Take one step at a time. When you feel comfortable with one task move on to the next. Before you know it, you will be generating traffic to your site and landing sales.
Best wishes in your success.
You might also be interested in:
How to Become an Expert Marketing Your Art
28 Day Blogging Challenge for Visual Artists
Are you ready to start building an online presence?
Available on Amazon or Download your copy today.
The Productive Artist How to Live Your Dreams
The right mindset and time management skills are essential for any business. These topics are often not talked about but are key elements for your success. You will learn how to have a winning mindset and time management skills necessary for operating a successful art business.
Available at Amazon or Download your copy today.
Get More Done in Less Time The Part-time Artist
Proven strategies that will help you to get more work done in less time so you can sell more art and earn more money.
Available at Amazon or Download your copy today.
Did you enjoy this article? Don't forget to sign up for my free weekly newsletter.
You can also join me on:
Learn how to start, grow and monetize your online art business.
Art Business Planners