Etsy was established in 2005 as a way for people to find unique handcrafted products they could not find elsewhere. Over the past 15 plus years, thousands of creatives have built an Etsy Store to share and sell their creations online and have done very well doing so.
Over the years, Etsy has changed with the times and allows creative people to sell various tangible and digital products. The change benefited both buyers and creators; however, it might seem overwhelming what products a new seller should offer to an Etsy buyer with so much competition—deciding on new products to make and sell is tricky even for larger companies. If you are having a difficult time deciding on what your next creative project will be, don't worry. We have you covered. This article will cover some of the best-selling items on Etsy to help you make the most beneficial business decision whether you are new to Etsy or if you have an Etsy seller veteran.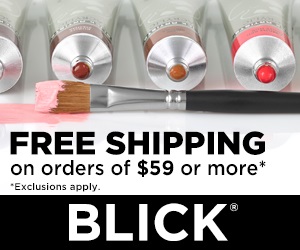 Disclaimer: This post may contain affiliate links. If you make a purchase by clicking on an affiliate link, Nevue Fine Art Marketing may earn an affiliate commission at no additional cost to you. Affiliate relationships include, but are not limited to, Bluehost, Tailwind, Skimlinks, SareASale and StudioPress. To learn more visit Affiliate Link Disclosure Policy
Handmade Goods
Etsy has developed a large community because it focuses on unique handmade products from crafters worldwide. People visit Etsy every day to purchase home decor, wall art, digital art, and even graphic designs. If you are searching for the best place to sell crafts online, Etsy is a platform you will want to research.
Here are some best-selling handmade items selling on Etsy.
Handmade Candles
Candles are easy and affordable to make and always sell well at local craft shows and during the holiday season. Being creative with different types, styles, and the sense of candles is a great way to earn extra money.
Types of candles to sell on Etsy:
All-natural candles
Novelty candles
Holiday candles
Seasonal candles
Eco-friendly candles
Tea lights
Candles for special occasions
Beeswax candles
Articles relating to making candles:
Handmade Wreaths
One of the best-selling items to sell during the winter months is wreaths. But wreaths are not only for the winter months. Etsy shoppers are always scanning for new unique items to decorate their front doors, and a spring design, summer design, or fall design wreath will sell just as well as holiday wreaths.
Popular Wreaths:
Holiday wreaths
Spring wreaths
Summer wreaths
Fall wreaths
Special occasion wreaths
How To Make Wreaths Articles:
Dream Catchers
Add your personal touch to dream catcher for extra sales on Etsy. Successful Etsy shop owners will tell you that they have built a thriving business by adding their personal touch to the items they have created. Potential customers are searching online today for dream catchers. Make yours stand out by adding your personality.
How To Make Dream Catchers Articles:
Party decorations
More popular items sold on Etsy are party decorations. People are always hunting for new decorations for special events.
Creating decorations has never been easier, thanks to the Cricut.
Here are some party decoration ideas you can make with your Cricut:
Party gift bag
Cupcake toppers
Mason jars with memorable sayings
Popcorn boxes
Favor boxes
Favor bags
Banners
Decoration for baby showers
Handmade part decoration articles:
Handmade Home Decor
Every year people are searching for new home décor for their homes or even as gifts, and this is why handmade home décor sells so well on Etsy and local craft fairs.
Top home décor Trends on Etsy:
Velvet pumpkins
Personalized party sign
Personalized number sign
Abstract pillow
Wooden arrow wall décor
Large wall art
How to make home decor articles:
Graphic Design
Are you a graphic design artist and looking for a way to reach more potential buyers? Etsy is the right place for you. There is a high demand for affordable graphic designs, and Etsy makes it easy to sell digital products.
Top-selling graphic designs:
Website logos
Pinterest templates
Facebook templates
Instagram templates
Digital Products
If you are an artist looking for another income stream, selling digital prints of your original artwork is a great way to earn some good money. A target audience is interested in buying digital artwork who can not afford a higher price original oil painting.
How To Sell Digital Downloads On Etsy
Handmade Jewelry
If you enjoy making jewelry and are looking for ways to earn some extra money, try selling your handmade jewelry on Etsy. There are a lot of people looking for unique jewelry for gifts.
Wall Art
Original paintings and art prints also sell well on Etsy. Even if you have an artist website, selling your products on Etsy will help you reach a broader audience.
How To Sell Art Prints On Etsy With Printful
More products you can make and sell on Etsy
Face masks
Bumper stickers
Essential oils
Phone cases
Pet supplies
Bath bombs
Final Thoughts On Selling Handmade Items On Etsy
Crafters do not only have to sell handmade items on Etsy anymore. Some of the top sellers are also selling craft supplies, art supplies, and even vintage items.
Before you start selling your crafts on Etsy, you will want to set up an Etsy account and develop an easy-to-remember shop name.
Take some time to research other successful shops and see how they set up their shop, their policies, and how they write item descriptions.
Also, take some time to search for the latest trends on Etsy to spark new crafting ideas.
The last thing you will want to do before selling products on Etsy is to write down what the costs are associated with doing business, like craft supplies, Etsy fees, transaction fees, and marketing costs. Your objective for starting an online business is to make money. Knowing the costs associated with making products will help you develop a selling price that will profit. 
More Etsy Related Articles
Discovering new Etsy sellers is essential for searching for new products to buy or an Etsy store owner trying to find potential customers. If you are a buyer and searching for new handmade products for your home or gifts, Etsy is the place to shop for one-of-a-kind unique items. Once you find a … [Read more…]
How To Setup Etsy Store There are so many options an artist has to start an online art business. The best place to start is with a platform that has worked well for other artists. Etsy has established an online presence that allows artists like you to sell unique handmade goods. In this … [Read more…]
Where To Print Prints From Etsy You have just purchased a digital download from your favorite Etsy shop. Now you will have to decide on what photo paper, card stock, paper size you will want for your printable art. The other thing you will have to decide is where to print prints from … [Read more…]