The trend of selling print-on-demand products, such as t-shirts or mugs with unique designs, has opened up a whole new world for artists.
Shopify, an eCommerce platform, offers many benefits for artists looking to sell these products.
Shopify allows sellers to customize their online store and make it a true reflection of their brand and aesthetic.
With built-in marketing tools, Shopify also makes it easy to promote the print-on-demand business and reach potential customers.
The print-on-demand service handles printing and shipping orders, relieving the stress and hassle of fulfilling individual orders.
Using Shopify can significantly simplify selling print-on-demand products for artists, allowing them to focus on creating new designs, increasing profit margins, growing their following, and building their print-on-demand business.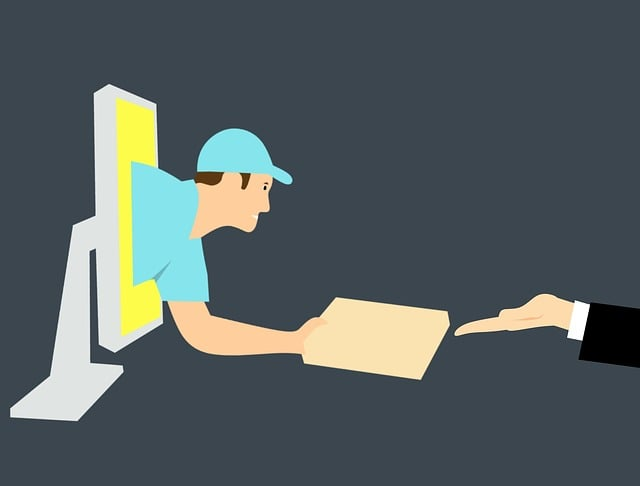 Disclaimer: This post may contain affiliate links. If you make a purchase by clicking on an affiliate link, Nevue Fine Art Marketing may earn an affiliate commission at no additional cost to you. Affiliate relationships include, but are not limited to, Bluehost, Tailwind, Skimlinks, SareASale and StudioPress. To learn more visit Affiliate Link Disclosure Policy
What is Print-on-Demand (POD)?
Print-on-demand, or POD, is a form of publishing in which books or other materials like art on custom products are printed and shipped only when there is an order. This eliminates the need for warehousing and storing large numbers of physical copies and merchandise, allowing for easier updating and customization of materials.
Print-on-demand companies can also be a cost-effective option for artists, self-publishers, or small publishers, as they can print smaller quantities without incurring high upfront costs.
On the consumer end, POD enables individuals to easily create personalized merchandise, such as custom t-shirts and mugs, with their photos and designs.
Overall, POD offers numerous benefits for creators and consumers in modern publishing.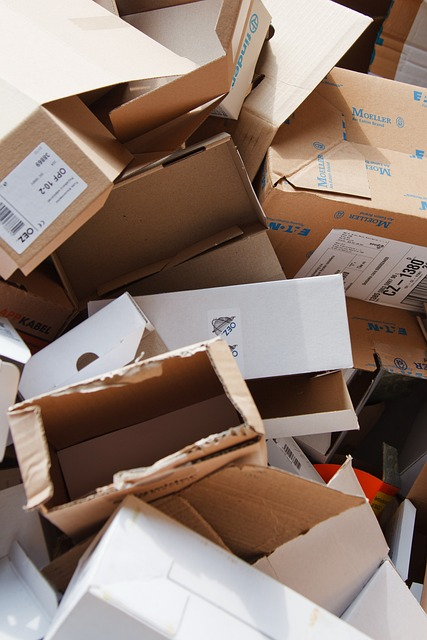 The Benefits of Using a POD Service
As an artist, one of the critical components of success is getting your work out into the world. But shipping your art cuts into time and finances, and you may have trouble finding reliable and affordable packaging materials. That's where Shopify print-on-demand comes in.
Print-on-demand businesses specialize in printing and shipping your artwork, allowing you to focus on creating new pieces instead of worrying about packaging and shipping logistics. In addition, Print-on-demand providers often offer various printing options, such as canvas prints, acrylic prints, metal prints, framed prints, or prints on merchandise, expanding the types of products you can offer customers.
And with POD services now available online, it's easier than ever to reach a global audience and sell your art without the hassle of shipping products. Whether you're just starting or trying to take your art career to the next level, starting a print-on-demand business can be a valuable asset.
How to Choose the Right POD Service
When selling merchandise as an artist, utilizing a print-on-demand (POD) service can be a great way to save time and avoid the hassle of managing inventory.
However, knowing which print-on-demand services are exemplary for you can be challenging with many options.
First, consider what products you want to offer and confirm that the POD company can fulfill those requests.
Do you want your art on:
Fine art paper
Metal
Canvas
Merchandise like t-shirts, phone cases, etc.
Next, consider the turnaround time for production and shipping – do they offer fast shipping options for last-minute orders? Do they offer international shipping, or do they only provide domestic shipping?
Finally, research the cost and fees associated with using the POD service – some companies might have higher base prices but lower monthly fees. In comparison, others may have lower base prices but charge more for additional services.
By comparing your options thoroughly, you'll be able to find which print providers fit your needs as an artist.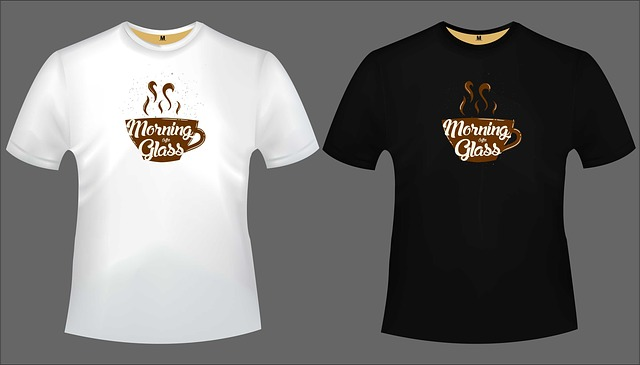 Top 5 Shopify POD Services
Are you looking to offer custom merchandise for your Shopify print-on-demand store?
Do you want to sell custom products?
Are you looking for a reliable print-on-demand company for your Shopify store?
Look no further. Here are the best print_on_demand websites for Shopify:
Are you an entrepreneur looking to expand your business? Look no further than Printful, a print-on-demand drop shipping service. With Printful, you can have your designs printed on various products, from all over print t-shirts and jackets to phone cases and mugs, without worrying about inventory or fulfillment.
And the best part? You choose how much you want to make per sale, allowing maximum profit potential.
Their integration with Shopify allows for automatic order fulfillment and easy inventory management.
Printful offers professional printing techniques that produce high-quality prints and fast shipping with no surprise shipping costs added, and their customer service is top-notch. They even handle returns for you. So why wait? Take your business to the next level with Printful and start selling online.
With Printify, you can easily add customizable products like t-shirts and mugs to your store without worrying about inventory or order fulfillment. Plus, our global network of production partners means you can offer these products to customers worldwide with no added shipping costs.
In addition to their robust product selection and fulfilling services, Printify offers real-time order tracking and 24/7 customer support for any questions or issues that may arise.
This online platform allows you to quickly design and order custom t-shirts, hats, mugs, and more for your business or personal use. And with their advanced printing technology and efficient production process, they can guarantee high-quality products with fast turnaround times.
Plus, CustomCat offers competitive pricing with bulk discounts available. CustomCat can help take your brand to the next level with personalized merchandise, whether you're a small business owner or an event planner.
With a user-friendly interface and seamless integration with popular e-commerce platforms, it's never been easier to turn your designs into profit. Plus, TeeLaunch offers over 300 products to choose from, including shirts, hoodies, hats, mugs, and more. And unlike some competitors, there are no upfront costs or minimum orders – upload your design and set your prices.
Simply upload your photos to their platform and set your own pricing – Pixels POD takes care of the rest, reproducing your images onto various merchandise such as canvas prints, wall art, phone cases, t-shirts, and more. And with their global shipping options, you can reach customers worldwide.
Ultimately, the best POD service for your store will depend on your specific needs and preferences. Consider researching each one to find the perfect fit for your shop!
How To Promote Your Shopify Print-On-Demand Site
1. Start a Blog
One of the best ways to promote your Shopify print-on-demand business is to start a blog. A blog is an excellent platform for sharing your designs with the world and providing valuable information about the printing process and how to start a successful online business. Additionally, a blog can help to build your brand, establish you as an expert in the field and start selling your products worldwide.
2. Use Social Media
Another great way to promote your Shopify print-on-demand company is to use social media. Social media platforms such as Twitter, Facebook, and Instagram are excellent ways to share your designs with potential customers and connect with other industry businesses. Additionally, social media can be used to run promotional campaigns and giveaways, which can help to increase traffic to your site.
3. Create an Email List
Another great way to promote your Shopify print-on-demand service is to create an email list. An email list lets you stay in touch with your customers and send them updates about new products, special offers, and events. Additionally, an email list can segment your customers so that you can send them targeted messages relevant to their interests.
4. Utilize Search Engine Optimization
Another effective way to promote your Shopify print-on-demand business is to utilize search engine optimization (SEO). SEO is the process of optimizing your website for Google search so that you can rank higher in the search results. When potential customers search for terms related to your business, you want your website to appear as close to the top of the results as possible. Many factors contribute to SEO, but some of the most important include keyword research, backlinking, and creating quality content.
5. Pay-Per-Click Advertising
Another option for promoting your Shopify print-on-demand business is pay-per-click (PPC) advertising. With PPC advertising, you pay a fee every time someone clicks on one of your ads. PPC advertising can be an effective way to drive traffic to your site, but it is essential to ensure that you are targeting the right keywords so that you don't waste money on clicks from people who are not interested in what you offer.
6. Participate in Trade Shows and Events
Another great way to promote your Shopify print-on-demand business is by participating in trade shows and events related to your industry. This is an excellent opportunity to meet potential customers and partners face-to-face and showcase your products and services. Additionally, trade shows and events can be a great way to generate press coverage for your online store.
Conclusion:
As an artist, finding the right print-on-demand (POD) service that meets your needs is essential. In this roundup, we've listed 5 of the best POD services for Shopify users. These platforms offer competitive prices, custom products, quality prints, fast shipping, and excellent customer service. So whether you want to expand your own online store or sell custom merchandise, there's a POD service. These print-on-demand apps can be found in the Shopify app store.
Related Posts:
16 Best Artist Website Builders
POD Websites: How To Increase Sales
How To Sell Photo Prints Online
Fine Art Giclee Printing – What Artists Need to Know
The Benefits Of Using Print-On-Demand For Your Art Business