Print-On Demand Greeting Cards
Many creative people feel that tangible greeting cards are something in the past due to electronic cards and social media.
But are greeting cards really a thing in the past, or can artists still earn some decent income selling cards with their artwork on them?
Annual retail sales of greeting cards are estimated at more than $7.5 billion. Nine out of every ten households buy greeting cards each year. The average household buys thirty individual greeting cards a year. (Source: liveabout dotcom)
People still enjoy sending a greeting card on special occasions like a birthday, wedding, anniversary, holiday, or thank you.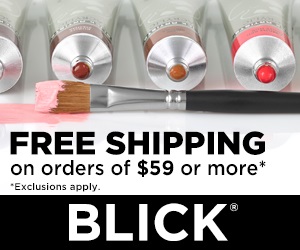 Disclaimer: This post may contain affiliate links. If you make a purchase by clicking on an affiliate link, Nevue Fine Art Marketing may earn an affiliate commission at no additional cost to you. Affiliate relationships include, but are not limited to, Bluehost, Tailwind, Skimlinks, SareASale and StudioPress. To learn more visit Affiliate Link Disclosure Policy
Why Is It More Cost-Efficient Selling Greeting Cards Today
Before the internet, card designers would have to outsource their printing jobs to local printing services. Most printing services would only print products in bulk which meant that it was a large investment for the creators. If the product didn't sell, the designer would eat the costs.
Today, print-on-demand companies make it easy for artists to sell print-on-demand greeting cards online at no upfront costs.
What Is Print On Demand
Print-on-demand is where an artist or designer works with a printing service to customize products like greeting cards, giclee prints, canvas prints, tote bags, apparel, and home décor with their design and sell them on a per order basis.
More and more print-on-demand companies are being launched every year due to the rise in online art sales over the past five years, and setting up an account is as easy as setting up a Facebook Page.
Once you have decided what print-on-demand company you will use, all you have to do is upload your image, decide what products you would like to sell, and promote the products on your website and social media platforms.
When a product sells, the print-on-demand will fulfill the order, ship the product directly to the buyer, and you will receive royalties for each sale. The best news is that there are no upfront costs, no shipping or printing cards.
Best Print On Demand Companies For Greeting Cards
Printify – makes it easy to sell professional greeting cards to your customers. They allow you to control your product supply chain and decide what printer you would like to use for the best value.
Designs can be landscape or portrait, and envelopes are included.
Gelato – is becoming more popular with card designers and produced more than fifty million cards in 2020. Gelato has facilities in thirty countries that make customers happy with the 72 hour shipping time. They also make it easy to sell your greeting cards on Etsy and Shopify.
Create your design, and they will handle the printing and fulfillment.
Pwinty – makes it easy for artists to sell high-quality greeting cards on 320gms thick
art paper.
Upload your design and choose what sizes you would like to offer to your customers.
Available sizes:
4 x 6"
4.1 x 5.8"
3.9 x 8.2"
5.7 x 5.7"
5 x 7"
You can also sell your designs on photo prints, photographic art prints, fine art prints, framed prints, stretched canvas, framed canvas, rolled canvas, phone cases, mugs, and more.
Gooten– Print-on-demand greeting cards are easy with Gooten. They offer multiple sizes on multiple papers including silk cover, matte cover, and uncoated cover. Each greeting card comes with an envelope, and they are shipped worldwide.
They also offer prints on other merchandise including, mugs, pouches, acrylic blocks, acrylic prints, acrylic trays, and apparel.
SuperiorPOD – is a family-owned and operated print-on-demand business in upstate New York. They specialize in card deck and board games.
Zazzle – was launched in 2005 and has become a popular print-on-demand company for artists and
designers. Upload your image and decide from over one hundred products to sell, including greeting cards. Zazzle ships worldwide and offers satisfaction guaranteed so you can be sure your customers are happy with their purchase. One benefit of using Zazzle is that you can allow a buyer to customize and design a greeting card with text, making the card a more personal gift.
Pixels claims to be the largest art market print-on-demand website in the world. Their greeting cards are 5" x 7"and are available horizontally and vertically with a white envelope. Pixel allows you to add a personal message, and each order is shipped within 5-7 days.
How To Sell Greeting Cards Online
The first step is to decide how you will print your cards.
Have a local printing company print your cards
Use a print-on-demand company to fulfill your orders
The second step is to promote your cards online and offline.
Where To Sell Greeting Cards Offline:
Local Craft And Art Fairs – Unique handmade greeting cards tend to do well at local craft fairs because people visit fairs searching for unique, one-of-a-kind gifts. Another reason people purchase cards at local events is that there are no shipping costs.
Local Stores – Find some local gift shops in your area and introduce yourself to the owner and discuss how you can sell your cards in their shop.
Open Studio Events – Open studio events are not just for
selling original paintings. People who admire your work would love to send greeting cards to their family and friends with your art on them.
The key to building long-term relationships with people who purchase your cards is to have your website or print-on-demand URL on the back of the cards. You want to make it easy for them to remember how to contact you. The people who receive your custom greeting card will also see your website on the back, and if they are in the market for purchasing greetings cards, they will search for you.
Where To Sell Greeting Cards Online:
Before you can sell a birthday card, you need a potential customer to see the card.
After you have decided on what platform like Etsy, Shopify, or a website you own you will use to showcase your design, you have to work hard to have someone view the listing.
Social Media Platforms – People love to look at art on Instagram, Pinterest, Facebook, and Twitter. Uploading an image of a custom greeting card on each of these platforms will increase the odds of someone seeing your post and turning them into loyal customers.
Blog Posts – Every day, people are searching for greeting cards online. The easiest way to be discovered in Google's search is to write blog posts about your products and production. The more posts you publish, the more ways people will be able to discover you online.
Newsletters – It is easier to sell products to a customer who has already made a purchase than it is to find new customers. Encourage people who purchase your products to join your email list and entice them by letting them know that they will receive special prices on new and old designs.
Print On Demand Greeting Cards Etsy
Etsy makes it easy for artists to sell reproductions of their art by integrating with print-on-demand sites like Printful, Printify, and Gooten. The problem artists encounter is the quality of the greeting cards, the shipping costs, or their favorite print-on-demand company does not offer particular products.
The quality of the product is important for return business and your business's reputation. It is a good idea to purchase a card or pack of cards to see if the quality of the paper and print is what you are looking for.
Shipping costs could affect sales negatively especially if the shipping costs are greater than the cost of the card. Research the shipping costs for a single card and a pack of cards to see if the print-on-demand company is best for your business.
Another option for selling designs on greeting cards is to print and ship them from your home.
Printers are relatively inexpensive and you will have control of the paper you use for the printing. Strathmore printing cards with envelopes is a high-quality paper that works well for printing high-quality cards.
For more information on printers visit 7 Best Printers For Printing Fine Art Prints.
Final Thoughts On Print On Demand Greeting Cards
Online art sales have soared over the past five years, and they seem like they will continue to increase.
Art buyers feel more comfortable investing in an original painting online, and discovering new artists worldwide has never been easier.
Artists can now operate a successful art business online and use multiple revenue streams to generate money, including selling prints of their artwork on merchandise like greeting cards, mugs, apparel, and fine art papers.
Whether you are selling your art on Etsy, your own website, or in a store, a print-on-demand company might be your best option for selling greeting cards. Allowing someone to purchase a custom greeting card with no upfront costs is a win for both you and the buyer.
More Related Posts About Selling Prints Online
Watercolor paintings have become more popular over the past five years and are selling well on the internet. Many artists only generate money when they land a sale of an original watercolor painting. Only selling original watercolor paintings makes it difficult for artists to generate a decent … [Read more…]
More art is being sold online than ever before. Selling art online has become the new norm for artists selling fine art. Even art galleries are taking advantage of the internet. Younger galleries claim that 85% of their sale come from online sales. Art … [Read more…]
Best Printers For Printing Art At Home Are you thinking about printing your art prints from home? Are you searching for the best fine art printer that will not break the bank? If you're an artist who sells original artwork and prints online, you're probably going to need to make prints of … [Read more…]