In the world of art, there are countless ways to draw inspiration and learn new techniques. One that is rapidly gaining popularity is tuning into best art podcasts made for artists. They are a treasure trove of inspiration, advice, and insights that can transform your artistry and creative thinking. Art podcasts invite you into the minds of seasoned artists and industry experts who generously share their experiences, knowledge, and creative processes. In the solitude of your studio, you can have the company of like-minded creatives sharing their passion through your speakers.
Listening to art podcasts isn't just about learning; it's about inspiring. Every episode of art historian can take you on an unexpected journey of artistic discovery, reigniting your passion and giving you a fresh perspective. As you immerse yourself in the world of art through these podcasts, you'll find yourself challenged, invigorated, and eager to pick up your brush, pencil, or stylus.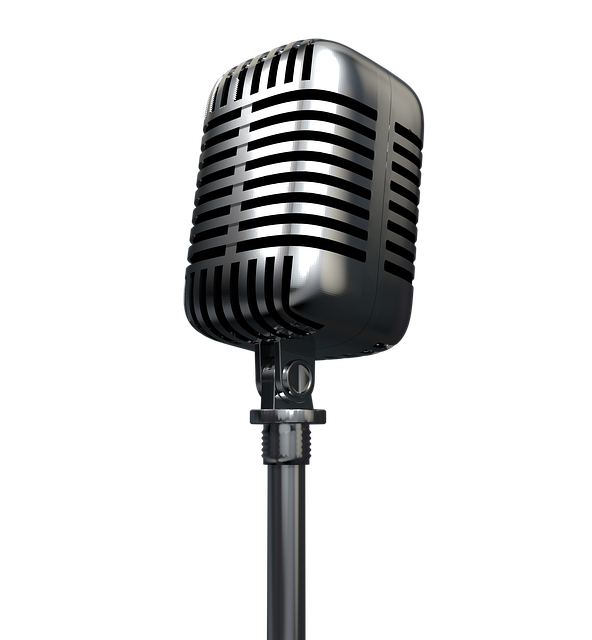 Disclaimer: This post may contain affiliate links. If you make a purchase by clicking on an affiliate link, Nevue Fine Art Marketing may earn an affiliate commission at no additional cost to you. Affiliate relationships include, but are not limited to, Bluehost, Tailwind, Skimlinks, SareASale and StudioPress. To learn more visit Affiliate Link Disclosure Policy
Art Podcasts for Creative Inspiration
Unleash your creativity with the ArtCurious Podcast. Explore intriguing mysteries and little-known stories from art history. Tune into the ArtTactic Podcast to gain insights into modern and even contemporary artists and art market trends. The ArtTalks Podcast offers stimulating discussions with leading artists, curators, and scholars. Stay updated on the pulse of the art world with Art Market Trends, and deepen your appreciation for modern and contemporary art. Finally, the Reviews of Art Exhibitions will sharpen your critical eye. Harness these podcasts to ignite your artistic inspiration.
Artcurious Podcast
Shifting our attention from conventional art resources, let's immerse ourselves in the world of auditory inspiration. The ArtCurious Podcast deserves your ear for a multitude of reasons. This podcast transcends the ordinary, delving into the unexpected, the slightly obscure, and the bizarre stories of the art world's big stories, mainly focusing on the museum of modern art and contemporary art. Hosted by Jennifer Dasal, a contemporary art curator, this podcast uncovers the mysteries of the art world that will leave you riveted. It's not just about art; it's about the stories behind the canvas. Dare to see art from a different perspective? Give ArtCurious Podcast a listen today, and let the stories inspire your creative journey.
Arttactic Podcast
Gently transitioning from our previous discourse, let's delve into the enriching realm of the ArtTactic Podcast. This reliable resource is an absolute haven for enthusiasts and professionals eager to stay updated on contemporary modern art, and contemporary art. The podcast brilliantly dissects the complex dynamics of the art market, offering invaluable insights and knowledge. It features interviews with art market specialists, providing in-depth analysis of trends and notable happenings. The ArtTactic Podcast also offers critical reviews of art exhibitions, presenting a holistic perspective that helps shape informed opinions. You cannot afford to miss this. It's time to immerse yourself in this treasure trove of art wisdom and let your creative spirit soar.
Arttalks Podcast
Moreover, it's worth shedding light on another unique resource for art enthusiasts – the ArtTalks Podcast. This platform delivers an insightful discourse on modern and contemporary art. This podcast doesn't merely present art. It offers a comprehensive understanding of each piece's creative process and inspirations. The ArtTalks podcast can significantly broaden your knowledge of art, stimulate your creativity, and awaken a deeper appreciation for artistic expression. It's an invaluable tool for art lovers and anyone interested in staying up-to-date with the latest trends and happenings in the art world. So why wait? Immerse yourself in the world of art by tuning into the ArtTalks Podcast today.
Podcasts for Practical Advice
Dive into the Art and Business of Surface Pattern Design podcast for valuable insights to transform your creative process. Creative Pep Talk motivates you to reach new heights in your art career. The Freelance Transformations podcast helps you navigate the challenges of working independently. Artistic Branding guides you in developing a unique identity that sets you apart. Lastly, the Securing Art Commissions podcast equips you with strategies to monetize your talent. These podcasts offer practical advice that's indispensable for any growing artist.
Art and Business of Surface Pattern Design
Transitioning from the abstract world of inspiration, let's journey into the practical realm of art and design. The Art and Business of Surface Pattern Design podcast perfectly guides navigating this terrain. This podcast is more than just a source of inspiration; it's a valuable tool to help artists transform their passion for design into a profitable business. Here, you will learn from industry experts who share their secrets on creating captivating surface patterns, securing clients, and managing finances. If you're an artist yearning to make your mark in surface pattern design, this podcast will provide the necessary knowledge, skills, and strategies. Don't just create. Build a thriving business with your art.
Creative Pep Talk
Creative Pep Talk emerges as a beacon of guidance as we shift gears from pure inspiration to the practicality of honing artistic skills. Hosted by seasoned illustrator Andy J. Pizza, this podcast unravels the complex layers of creative problem-solving. Each episode is a masterclass in creativity and business, perfect for artists seeking to transform their passion into a profitable venture. With guests like renowned artists and marketing experts, the podcast provides valuable insights on navigating the art world. Creative Pep Talk is not just a podcast; it's a ticket to your artistic success. Make it your next listen and see your creative journey take a monumental leap.
Freelance Transformations
Transitioning from pure inspiration, let's dive into the practical side of art with podcasts offering actionable advice. Specifically, let's discuss Freelance Transformations– a podcast that aims to help you navigate the turbulent waters of freelance artistry.
Freelance Transformations is more than just a podcast. It's a lifeline for freelance artists looking to transform their passion into a viable income source. It offers seasoned advice, expert interviews, and real-life case studies, presenting a logical argument for its effectiveness. Let the emotional stories of triumph and perseverance inspire you to take your art to the next level. This podcast teaches you how to survive and thrive in the competitive world of freelance art. Transform today – your artistic career deserves it.
Podcasts for Entrepreneurial Advice
Dive into the art world with The Abundant Artist, a podcast of amazingly talented contemporary artists brimming with entrepreneurial tips. Experience The Joy of Marketing, where you'll master selling art online. Gaze into The Futur, a series presenting avant-garde strategies. Enhance your Leadership Skills through insightful discussions. Finally, discover effective Marketing Strategies that will propel your business forward. Each podcast offers a wealth of knowledge waiting to be tapped. Tune in, learn and conquer your entrepreneurial journey.
The Abundant Artist
While practical advice can guide us through everyday challenges, entrepreneurial advice often fuels our ambitions and dreams. In this realm, the podcast The Abundant Artist is a must-listen for anyone seeking success in the art world. This podcast dispels the myth of the starving artist and offers actionable strategies for selling art online. It allows women artists to learn from successful artists who have mastered the business side of creativity. With insightful interviews and a keen focus on art and commerce, The Abundant Artist empowers your artistic journey with entrepreneurial flair. Don't just create art. Sell it. Let The Abundant Artist be your guide to thriving in the art world, not just surviving.
The Joy of Marketing
While the practical advice from podcasts can be enlightening, the true treasure trove lies in the podcasts dedicated to entrepreneurial advice. One such valuable resource is The Joy of Marketing. This podcast is a must-listen for any artist looking to make a mark in the art world. It offers incredible insights into selling art online, focusing on marketing strategies that have been proven to work. The Joy of Marketing is more than just a podcast; it's a masterclass in transforming your artistic passion into a profitable venture. The episodes are filled with compelling arguments and evidence, leaving no room for doubt about the podcast's value. So, tune in today and witness a radical improvement in your art business.
The Futur
Let's sail into the sea of entrepreneurial wisdom by shifting gears from practical advice. The podcast world offers a treasure trove of insights for the modern entrepreneur, one of which is The Futur. This podcast is a goldmine for artists striving to make their mark in the competitive art world. It provides compelling strategies for selling art online, offering a wealth of knowledge from seasoned industry professionals. The Futur is an essential listen for anyone aiming to thrive in the digital art marketplace. It equips you with the logical and emotional toolkit to navigate the evolving landscape of online art sales. So, tune in and empower your entrepreneurial journey with The Futur.
Podcasts for Photography
Unleash your creativity with PhotoBizX, a podcast that offers business strategies for photographers. Learn the art and craft of capturing moments with Improve Photography. Explore the thoughts of world-renowned photographers through The Candid Frame—Excel in your photography career with our guidance on Portfolio Building. Stay ahead of the curve by understanding the latest Photography Trends. These podcasts are the key to your success in the photography industry, offering insights and expertise crucial to your growth. Don't just take our word for it. Listen and experience the transformative power of these resources.
Photobizx
Shifting our focus from entrepreneurial wisdom to the artistry of capturing moments, let's delve into the realm of photography podcasts. One such exceptional podcast that stands out is PhotoBizX. Expanding your photography business is no easy task in this digital age, but PhotoBizX makes it possible. With interviews from leading experts in the industry, it offers a comprehensive guide to the industry's secrets and trends. This podcast offers inspiration and real-life, actionable strategies for business growth and client acquisition. It's more than just a podcast; it's an invaluable resource for photographers seeking to elevate their business to new heights. Give PhotoBizX a listen today and witness the transformation in your photographic journey.
Improve Photography
Transitioning from business expertise, let's delve into visual mastery. Improve Photography is a podcast you cannot miss if you're serious about enhancing your photography skills. This podcast offers a wealth of knowledge, from expert tips to cutting-edge techniques, all aimed at taking your photography to the next level. Whether you're a beginner or a seasoned professional, this podcast is a rich trove of insights to help you capture the world in a new light. So why hesitate? Invest in your passion, and let Improve Photography guide you on your journey to becoming a better photographer. Embrace the chance to create stunning images that speak volumes.
The Candid Frame
Moving from the entrepreneurial sphere, let's delve into photography, where creativity and precision intertwine. One podcast that stands out in this domain is The Candid Frame. Hosted by renowned photographer Ibarionex Perello, this podcast offers in-depth interviews with some of the world's best photographers. Whether you're a budding photographer or a seasoned professional, The Candid Frame provides a unique perspective into the minds of those who have mastered the art. Don't just take photographs. Create stories. Listen to The Candid Frame today and gain insights into the art of storytelling through photography. This podcast will ignite your creativity and elevate your craft to new heights.
Podcasts for Visual Arts
Dive into the visual arts world with enlightening podcasts. The Art Assignment and The Lonely Palette offer fascinating insights into the world of art history and critique. Artist Decoded lets you in on the creative process, sharing artists' inspirations and methods. These podcasts are invaluable resources if you're seeking to spark your artistic creativity. For those aiming to turn their passion into profit, The Business of Art podcast provides practical advice on turning creativity into a sustainable business. Embrace these podcasts, they're the bridge between your passion and a successful career in the arts.
The Art Assignment
Transitioning from the world of photography, let's delve into the broader domain of visual arts. The Art Assignment is a reputable podcast you cannot afford to miss. This podcast, hosted by Sarah Urist Green, explores art history by diving into the world of contemporary art. Whether you're an established artist, an art student, or an art enthusiast, this podcast offers a wealth of knowledge. With The Art Assignment, you get to learn about different art forms and techniques and gain insight into the artists' minds. It's an exciting journey to enhance your appreciation of art and inspire you to create your masterpieces. So why wait? Delve into the world of art detective The Art Assignment today – it's a decision you won't regret.
The Lonely Palette
Moving from the world of photography to the broader realm of visual arts, let's delve into another captivating podcast: The Lonely Palette. This podcast is a revelation for anyone seeking to understand and appreciate art more deeply. It takes you on an enlightening journey, unraveling the stories behind the world's most intriguing artworks. Each episode focuses on a single piece of art, weaving together its historical context, the artist's inspiration, and its impact on society. This isn't just a podcast. It's an immersive auditory experience that deciphers the essence of art. Don't just see art, understand it. Give The Lonely Palette a listen; it will forever transform how you perceive visual arts.
Artist Decoded
Moving beyond the lens and into a broader palette, let's delve into the enriching world of visual arts podcasts. One such podcast, Artist Decoded, serves as a profound platform where artists share their experiences and journeys. Yoshino, the host, is not just an interviewer but an artist himself, which allows him to deeply connect with his guests, bringing out the raw, unfiltered reality of the art world. This podcast is more than just an auditory experience; it's a gateway into the minds of artists. For those seeking to understand the artistic process or yearning to unleash their creativity, Artist Decoded is an invaluable resource. Don't just listen. Immerse yourself, and let your creative instincts be decoded.
Podcasts for Technology and Art
Dive into the heart of creativity with Creative South, a podcast that explores the intersection of technology and art. Learn from The Futur as it guides you in harnessing modern technology for artistic pursuits. Unleash your potential with Adobe Creative Cloud TV, a platform that offers endless possibilities for digital art. Ponder about the future of tech in art, as it revolutionizes traditional artistic landscapes. Finally, witness how social media's impact on art has democratized and globalized art expression. Embrace the fusion of technology and art through these inspiring podcasts.
Creative South
Moving from the realm of writing to the confluence of technology and art, let's delve into a podcast that's truly a gem in this domain – Creative South. Creative South is a podcast that does a remarkable job of bridging the gap between art and technology. It's not just a podcast but a community that fosters learning, growth, and face-to-face connections. The guests on the show are a testament to its quality, featuring illustrious names in the fields of design, art, and technology. Creative South is a potent blend of inspiration and practical knowledge. If you're passionate about the intersection of art and technology, you can't afford to miss out on this one. Get ready to be inspired, challenged, and enlightened.
The Futur
Moving through the pages of literary podcasts, we step into a vibrant canvas of advanced technology and modern art together. Let's delve into The Futur, a must-listen podcast for anyone with a creative spirit. This podcast transcends traditional mediums, providing a unique perspective on how technology reshapes the art world. The Futur is spearheaded by industry-leading experts who share insightful discussions on design, business, and technology. It merges the gap between creativity and technology, empowering listeners to adapt and succeed in an ever-evolving digital landscape. Don't let the future of art and technology pass you by. Tune into The Futur today and be part of the revolution.
Adobe Creative Cloud Tv
Transitioning from podcasts that sharpen your writing skills, let's delve into technology and art. A standout in this category is Adobe Creative Cloud TV. This podcast is a treasure trove for creatives, offering an unparalleled platform to explore and enhance your artistic talents. With Adobe's illustrious reputation, you can trust that you are learning from the best in the industry. It's not just about design; it's about how technology can transform your creativity into extraordinary works of art. Listen to Adobe Creative Cloud TV to ignite your imagination, stimulate your artistic prowess, and unlock the potential of the latest digital tools. Join the creative revolution today and pioneer the future of tech in art.
Conclusion
In conclusion, podcasts for artists are a goldmine of inspiration, practical advice, and entrepreneurial guidance. They cater to various disciplines, such as photography, visual art, newspaper, the arts, and even the intersection of technology and art.
Art podcasts are an invaluable tool that artists can leverage to elevate their craft and navigate their career paths. Immerse yourself in these stimulating audio discussions and let creativity flow. It's time to turn up the volume, talk art, and tune into the artist's voice within you.
Related Posts:
How To Be More Creative In Art
Your Art Career Journey – How To Achieve Your Goals
How to Use Facebook Insights To Reach Your Audience
How to Write About Your Art: 10 Ways to Get Started
Secret for Entrepreneurial Success For Artists Selling Art Online