If you want to create wedding invitations as beautiful as your wedding day, there are many places to print them. Below is a list of a few places that offer the best quality and prices for wedding invitations. Whether you're planning an outdoor wedding, an indoor ceremony, or both, there are plenty of places to print your wedding invitations.
Disclaimer: This post may contain affiliate links. If you make a purchase by clicking on an affiliate link, Nevue Fine Art Marketing may earn an affiliate commission at no additional cost to you. Affiliate relationships include, but are not limited to, Bluehost, Tailwind, Skimlinks, SareASale and StudioPress. To learn more visit Affiliate Link Disclosure Policy
Popular Print Products For Weddings
When it comes to wedding paper, a few popular print products are sure to please.
One timeless option is the save-the-date card. This small card is sent to guests before the wedding date, typically six to eight months before the big day. Save-the-date cards inform guests about the upcoming event and allow them to start clearing their calendars.
Another popular option is the wedding invitation. This formal document outlines the essential details of the wedding, including the date, time, and location. Wedding invitations are typically sent out six to eight weeks before the wedding.
Finally, many couples also send thank-you cards after their big day. This is an excellent way to show appreciation for gifts and well-wishes from your guests.
Whether you choose one, two, or all three of these popular print products, your guests will surely be impressed with your beautiful wedding stationery.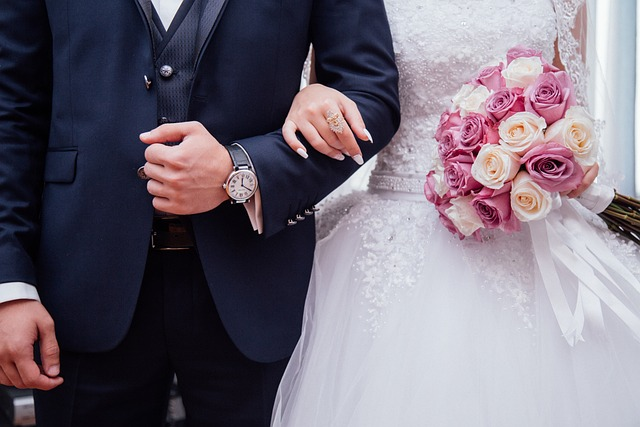 Where To Buy Wedding Invitations Online
Here is a list of the most popular wedding printing services online.
Websites To Order Wedding Invitations
Artifact Uprising
Artifact Uprising is a wedding stationery company that works with independent artists to create elegant, clean, eco-friendly templates crafted from premium quality paper. You can choose from various fonts, colors, and design themes to create the perfect invite for your special day. The website also sells save-the-date cards, RSVP cards, thank-you notes, and wedding albums.
With thousands of customizable designs and high-quality papers, Artifact Uprising is one of our top picks for invitations. Their suite of products includes invitations with foiled stamping and hand-lettered envelopes. The invitation print is available in various sizes, paper types, and digital and letterpress printing styles.
Artifact Uprising also sells a variety of frames and prints. Their frames are modern and contemporary and come in just a few colors. You can upload pictures and choose your frames' exact style and color. You can also personalize the front of the frames by changing the front image.
Artifact Uprising also offers frames if you want photos of your wedding. This product does not come with glossy edges but is closer to the magazine finish. This option is best for those who appreciate fine paper and high-end photography but isn't affordable for everyone.
Alpine Creative Group
Alpine Creative Group specializes in the creation of customized invitations. They utilize bold watercolors and intricate laser cutting to create stunning invitations. They also produce invitations in various materials, including metal, paper, and leather. The company also offers a variety of assembly services.
The design of wedding invites is one of the most critical aspects of the wedding, so choosing the right one is essential. The right design can set the tone for the event and make everyone excited about the wedding. Alpine Creative Group encourages their clients to be a part of the design process, and they will do everything in their power to help you design the invitations of your dreams. Moreover, the company offers an unrivaled selection of paper colors, textures, motifs, and embellishments.
The company offers a free consultation up to three months before the wedding. Their studio has sample invitations and response cards and offers letterpress and digital designs. You can also check out their online gallery for samples of invitations. Depending on your budget, you can customize your invitations and response cards or choose from one of their standard wedding invitation templates.
Another top-notch printing company is Overnight Prints. Overnight Prints specializes in wedding invitations, thank you cards, and day-of-stationery. They use recycled paper and waterless printing to minimize the environmental impact.
Paper Source
Paper Source, the premier destination for stationery and fine papers, has created a new collection of elegant wedding invitations. The collection features 50 uniquely designed invitations, save the dates, and other stationery items and emphasizes expressive typefaces. The color palette and designs are both modern and timeless, incorporating the latest trends with timeless sophistication.
Paper Source is a Chicago-based stationery company helping couples celebrate special occasions for over 35 years. The company is committed to creating unique designs and quality paper crafts, and their designers work with you to create the perfect custom wedding suite. They offer in-store design options, online ordering, and fully customizable Paperless Post designs.
Shutterfly
Creating the perfect wedding invitations can be a daunting task. You may not know where to start and how to incorporate your style best. Fortunately, there are various online wedding invitation printing services, including Shutterfly, where you can design, personalize, and print all your wedding invitations in one place. Shutterfly provides a variety of wedding invitation designs, including photo designs. The site also features tools to help you choose the best style and color for your wedding.
Whether you want a traditional, rustic, or modern wedding theme, Shutterfly offers the right size and style for your special day. You can choose from flat, gate-fold, trifold, or magnet designs. Plus, Shutterfly offers discounts for large orders of invitations and wedding stationery. This site lets you upload your design and customize invitations to meet your style and taste.
When creating wedding invitations online, consider how many guests you invite. You'll want to ensure you order a few extra so your guests don't end up without invitations. You'll also want to make sure you choose cardstock with good print quality. Thick cardstock will give your wedding invitation a heavy, professional feel.
Shutterfly offers a 100% satisfaction guarantee. If you're unhappy with your order, you can contact their customer service for a refund or a store credit. Moreover, the company promises never to delete your uploaded images. The service also offers free, unlimited storage for your photos.
Prints of Love
Whether you need a single invitation or a slew of them, there are two top printing companies online that will make your wedding a success. Both Paper Source and Prints of Love offer high-quality personalized wedding and bridal shower invitations and fast turnaround times. They ship orders in two to three business days and offer free shipping in the US and Canada. International shipping is also available for an extra fee. You can also order envelope liners and belly bands and place cards and menus.
For online printing, uploading your files directly from your computer is possible. Both sites have a button that allows you to upload a front-page or back-side image. Once you've finished uploading your file, you'll be taken to the order summary, where you can confirm your settings. You'll then need to choose payment settings and insert shipping information. Depending on the size of your order, you can expect turnaround times of one to two business days.
Mimosa Digital
Mimosa Digital offers a range of stunning wedding invitations to make your special day unforgettable. Their digital printing services help you set the perfect tone for your nuptials with an array of styles and designs that can be tailored to suit any vision. Choose from various color palettes, textures, monograms, embellishments, illustrations, and lettering options. Each design is crafted with care and meticulous attention to detail to ensure that each invitation reflects your unique style. With Mimosa Digital's digital printing services, you can be sure that your invitations are memorable for all the right reasons.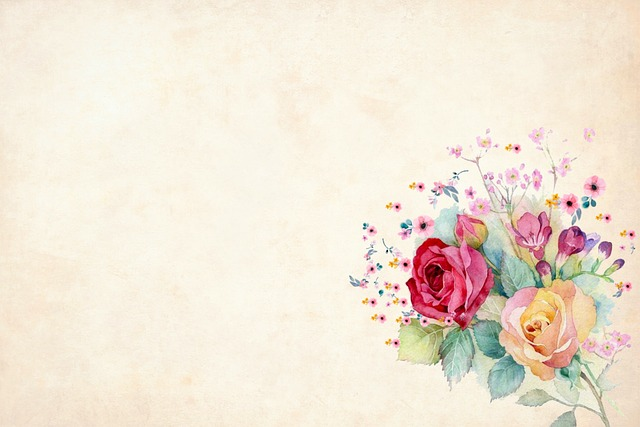 Wedding Invitation Design Tips
Understanding design basics will help you create beautiful invitations.
First, consider the overall feel of your wedding. Are you going for a simple, elegant affair or a more laid-back, rustic celebration? This will help you choose the right paper and fonts for your invitations.
Next, think about the layout of your DIY wedding invitations. The standard size for invitations is 5 x 7 inches, but you can also choose a square or vertical design.
Once you've decided on the size and shape of your invitations, it's time to start thinking about the details. Use high-quality paper and ink, and carefully proofread your invitations before sending them out.
With care and attention to detail, you can create beautiful wedding invitations that will set the tone for a perfect day.
Print At Home Wedding Invitations
Printing your own invitations can be a great way to save money, and with the right tools, it can be surprisingly easy, and you can have the invitations printed the same day. First, you'll need to choose the right paper. Cardstock is a good option, as it's thick enough to prevent bleeding but not so thick that it's difficult to feed through a printer. Next, you'll need to select an appropriate printing method. If you're using an inkjet printer, you'll need to use quick-drying ink; otherwise, the ink will smudge when you try to fold the paper.
Best Bespoke Invitations
There are a lot of important elements that go into planning a wedding, and one of the most important is the invitations. These days, couples have lots of different options when it comes to wedding invitations.
One popular option is to go with bespoke invitations. Bespoke invitations are custom-made to fit the specific needs and style of the couple. You can choose your own wording, fonts, and design. You can also add personal touches like photos or illustrations.
Bespoke invitations are a great way to make your wedding invitations unique and personal. Generally speaking, these invitations cost more than mass-produced invitations.
However, there are a few ways to save money on bespoke invitations. One way is to order them in bulk. Another way is to DIY them by printing them yourself or using a template. Bespoke invitations are a great option if you want something unique and personal.
What Is A Wedding Invitation Designer
Wedding invitation designers are professionals who specialize in creating personalized invitations. Working with clients, a designer will develop a unique design that reflects the couple's personality and style. In addition to the overall aesthetics of the invitation, a designer will also ensure that all of the necessary information is included, such as the date, time, and location of the ceremony.
Sometimes, a wedding invitation designer may also be responsible for creating save-the-date cards, programs, and thank-you cards.
Couples can be confident that their invitations will be beautiful and informative by working with a professional wedding invitation designer.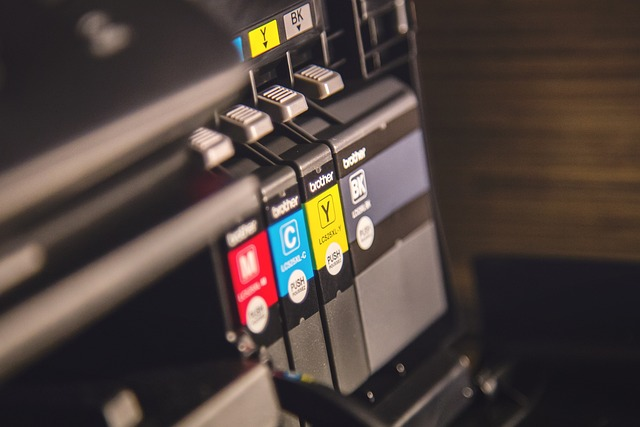 Best Wedding Invitation Printers
When picking the perfect wedding invitation, every couple wants something unique and special that reflects their personality and style. And with technology constantly evolving, it's now easier than ever to create custom invitations from the comfort of your own home.
So which printer should you choose for the best quality invitations?
The top picks among wedding planners and DIY brides-to-be are the Canon PIXMA Pro-100, Epson Expression Photo HD XP-15000, and HP Envy 5055. These printers offer a high resolution for crisp graphics and clear text, as well as the ability to print on larger paper sizes and various types of paper materials. Plus, they have convenient wireless printing options to design your invites on your phone or laptop without being tethered to a physical computer.
Letterpress Wedding Invitations
Letterpress wedding invitations offer a unique style with an unforgettable charm. Unlike regular printed invitations, letterpress is made with traditional printing techniques that press inked type and images into the paper to create a raised tactile impression that can be felt on the invitation when touched. This beautiful impression of a design or text gives wedding invitations an elegant and luxurious appeal that impresses guests, particularly when combined with fine-quality paper or other special features. Letterpress printing also offers greater precision of detail and customization compared to traditional printing methods, allowing couples to create truly beautiful, one-of-a-kind wedding invitations for their special day.
Custom Wedding Invitations Overview
There are a few benefits to ordering wedding invitations online.
First, you have a much more comprehensive selection of designs than you would if you order from a brick-and-mortar store. You can often find better deals online and have the invitations shipped directly to your door.
Additionally, some sites offer the option of customization so that you can add your own personal touch to your invitations.
Finally, ordering online can save you the hassle of going out and picking up invitations from a store. Ordering invitations online can be a convenient and cost-effective way to get the perfect invitations for your big day.
Cheapest Place To Print Wedding Invitations
Printing wedding invitations can be a sizable expense, particularly if you invite many guests. However, there are a few ways to save money on this important task.
One option is to print the invitations yourself. This can be a good choice if you are handy with a printer and have some time to spare. However, it is essential to note that professional printing services often provide better quality results.
Another way to save money is to shop around for the best price. Many online printing companies offer discounts on invitations, so it is worth comparing rates. When researching cheap wedding invitations, always read the reviews and purchase a sample to ensure you are happy with the print quality.
Finally, remember that the cost of postage can add up quickly, so it may be worth sending out digital invitations instead.
FAQ
Where To Print Etsy Invitations
For those looking to create unique, customized invitations for their special event or party, Etsy is a great option. Not only can you find a variety of designs, but you also can print them yourself.
Knowing where and how to print your Etsy invitations is essential, so they come out perfectly. Suppose you want something more high-quality and professional than a home printer. In that case, it might be worth considering sending them out to an online printer like Vistaprint or Shutterfly, both of which offer free printing services.
Alternatively, if time is of the essence and there's no way around using your own printer, make sure it's properly loaded with decent-quality paper that's compatible with your printer type before printing. That way, you will have beautiful, crisp prints that are perfect for your special event.
How much does it cost to print wedding invitations?
The cost of printing invitations varies depending on several factors, including the number of invitations needed, the paper quality, and the printing method. For example, digital printing is typically the most affordable option, while letterpress or engraving will be more expensive. Additionally, if you need a large number of invitations, you may be able to get a discount from your printer. To get an accurate estimate of the costs involved, it's best to consult with a professional printer. They will be able to advise you on the best printing method for your needs and budget.
Is it worth it to print your own wedding invitations?
Deciding whether or not to print your own invitations is a tough decision. On the one hand, it can be a fun DIY project and a great way to save money. However, it can also be time-consuming and stressful, especially if you're unfamiliar with the printing process.
If you're trying to decide what to do, here are a few things to remember.
First, consider how much time you will invest in the project. Printing your own invitations can take several hours, so it's probably not the best option if you're short on time.
Second, consider your budget. If you're looking to save money, printing your own invitations is the way to go. However, many beautiful pre-printed options are available if you're not concerned about cost.
Finally, think about your level of comfort with the printing process. If you're not confident in your ability to produce high-quality results, it's probably better to leave the job to someone who knows what they're doing.
When should you print wedding invitations?
Anywhere from 2 to 8 months before the big day is sufficient time to print invitations. This gives you ample time to account for any unforeseen delays in the printing process and additional time to stuff, stamp, and mail the invitations.
You'll also want to leave yourself enough time to design and proofread the invitations and order any custom elements such as calligraphy or special paper.
Keep in mind that your guests will need time to receive and respond to the invitations, so be sure to send them out early enough that they can save the date.
You can create beautiful wedding invitations with comprehensive planning and creativity to set the tone for your perfect day.
Related Posts:
Best Print On Demand For Greeting Cards
9 Best Etsy Digital Products to Sell: How to List and Price Yours
22 Creative Things To Sell On Etsy
Where to Get Art Prints Made: The Best Places to Find Quality Prints
Best Places To Sell Your Art Prints