As any artist knows, the right paper can make all the difference in a drawing.
Different papers have different textures, weights, and absorbencies, affecting the final result.
It is especially important to choose the right paper when working with charcoal. A heavyweight paper will be less likely to buckle under the artist's hand, while a smoother surface will allow more detailed work.
The absorbency of the paper is also essential, as too much absorbency can cause the charcoal to smudge and blur. As a result, choosing the right paper for a charcoal drawing can be challenging.
However, with some experimentation and understanding of the difference between papers, any artist can find the perfect match for their own unique style.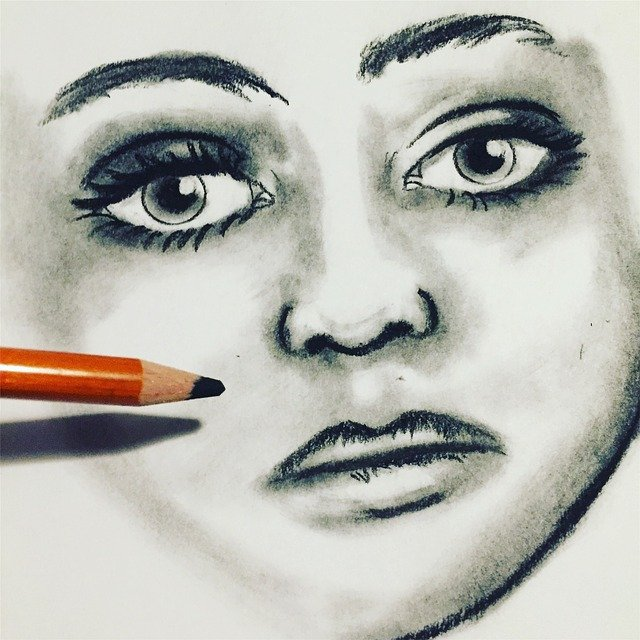 Disclaimer: This post may contain affiliate links. If you make a purchase by clicking on an affiliate link, Nevue Fine Art Marketing may earn an affiliate commission at no additional cost to you. Affiliate relationships include, but are not limited to, Bluehost, Tailwind, Skimlinks, SareASale and StudioPress. To learn more visit Affiliate Link Disclosure Policy
What Is Charcoal
Charcoal is a drawing medium used by many artists to create greyscale drawings. Each charcoal pencil has a dark, rich tone.
It is a medium that induces spontaneous and gestural marks and soft edges and streaks.
Charcoal is a dry, dusty material that is very easily maneuvered and can be easily moved, blended and smudged.
What Is Charcoal Sketch Art
Charcoal art is a unique medium that can create stunning works of art. Unlike other mediums, charcoal allows for a high degree of control and precision. It also offers a wide range of tones and textures, making it ideal for capturing the nuances of light and shadow.
As a result, charcoal sketch art can be used to create realistic depictions of people, places, and things. In addition, charcoal can add a sense of drama and atmosphere to a piece.
What Is The Difference Between Graphite pencils And Charcoal?
For the uninitiated, charcoal and graphite pencils may seem like they would produce very similar results. However, these two drawing tools have quite different effects.
Charcoal pencils create darker and more intense lines, while graphite pencils produce lighter and more subtle lines. As a result, charcoal pencils are well suited for detailed work, while graphite pencils are more appropriate for sketching out rough ideas.
Of course, both types of pencils can be used for various purposes, and the best way to find out which is right for you is to experiment with both. Ultimately, the most important thing is to find the tool that allows you to express your vision in the most effective way possible.
What Are The Benefits Of Using Charcoal To Draw
Charcoal is a popular medium for artists of all skill levels. It's easy to find, relatively inexpensive, and versatile. But what are the benefits of using charcoal to draw?
For starters, charcoal provides a rich, deep black color that can be very striking. It's also easy to smudge and blend, which means you can create soft, gradated effects. And because it's a dry medium, it's less likely to smudge or smear than other wet media like paints or inks.
Charcoal can also be used to create a variety of line weights. You can create delicate lines with a light touch while pressing harder will produce darker, thicker lines. This versatility makes charcoal ideal for both detailed drawings and more expressive sketches.
Because it's easy to experiment with, charcoal is an excellent medium for beginners. It's also forgiving – if you make a mistake, you can simply erase it or start over. So don't be afraid to try charcoal the next time you pick up a pencil!
How To Choose The Right Paper For A Charcoal Drawing
As any artist knows, your paper can significantly impact the final product. When it comes to charcoal drawings, the right paper can make a big difference in the overall look and feel of the piece.
So, what should you look for when choosing paper for a charcoal drawing?
The first thing to consider is the weight of the paper. Heavier papers are less likely to buckle or warp under the weight of the charcoal, making them ideal for larger pieces. However, lighter papers are often easier to work with and provide a softer overall look.
Another important consideration is the texture of the paper. Smooth papers are best for achieving fine details like graphite or ink drawings. In contrast, rougher papers can add an interesting textural element to your drawing and allows soft mediums like charcoal and pastels to adhere.
The last thing you will want to consider is the size of your drawing. Will will you need a small or large charcoal paper?
Ultimately, the best paper for a charcoal drawing suits your style and preferences but make sure that the surface texture is rough enough to allow the charcoal to cling to.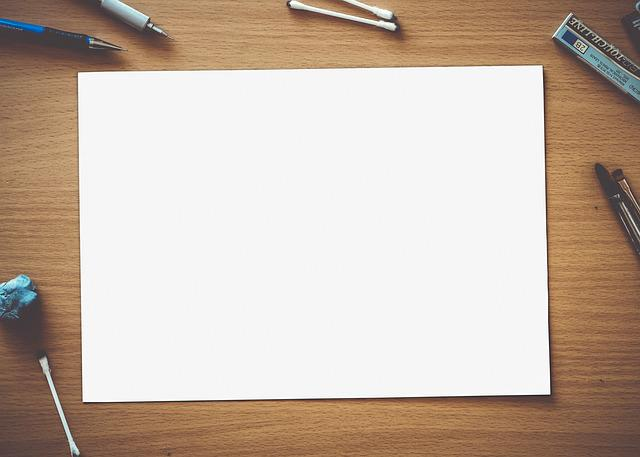 Difference Between Smooth Paper For Charcoal And Textured Surface
Smooth paper is typically used for pencil or dry media that needs a smooth surface to produce fine lines with little friction.
A rough paper is necessary when using charcoal, pastel, or other wet media as the tooth (roughness) of the paper helps hold the pigment in place.
A sanded ground can also be used with oil paint to produce an even surface before starting to add color.
The main difference between smooth and textured surfaces is the amount of tooth or texture on the paper, which affects how the medium interacts with it.
Smooth surfaces are ideal for detailed work, while textured surfaces provide more coverage and can be used to build up layers of pigment.
What Is The Best Sketchbook For Charcoal
When searching for the perfect sketchbook for charcoal drawings, there are a few key factors to consider. First, the paper should have enough texture to allow smooth strokes and blending but not too rough that it causes the charcoal to rip or tear.
Second, the paper should also be weighty enough to withstand erasing and blending techniques without buckling or warping.
Third, a hardcover book with thick pages will provide stability for different techniques and help protect your artwork.
With these guidelines in mind, some top choices for charcoal sketchbooks include Canson Mi-Teintes papers, Strathmore 400 Series papers, and Clairefontaine Graf it Spiral journals.
Ultimately, test out a few options before committing to one brand or type of paper – every artist's preferences are unique.
Charcoal vs Pencil Paper
Choosing the right paper for charcoal drawings can significantly affect the final result. Both charcoal and pencil papers are available in a variety of different weights, textures, and colors. When selecting, you must consider the type of drawing you'll be doing and the look you want to achieve.
Charcoal paper is typically made from heavier stock and has a smooth surface ideal for detailed drawings. The smooth texture also helps to prevent dust, smudging, and smearing. Charcoal papers come in various weights and textures, so you can choose one best suited for your drawing type.
For example, lighter-weight papers are great for sketching, while thicker papers are better for finished pieces. Charcoal papers are also available in white and off-white colors.
Pencil paper is usually thinner than charcoal paper and has a slightly textured surface. The textured surface is ideal for achieving different effects with your pencils, such as blending and hatching. Pencil papers come in many colors so that you can experiment with different looks.
Like charcoal paper, pencil paper is also available in different weights. Thinner papers are best for sketching.
Best Paper For Vine Charcoal
Vine charcoal is made from grape vines and willow branches that have been burned without oxygen. This process, known as pyrolysis, removes impurities and leaves behind a material that is purer than other types of charcoal. Vine charcoal is ideal for use in fine art and sketching, as it produces a smooth, consistent line. It can also be used to add shading and depth to a drawing.
Because vine charcoal is very fragile, it must be stored and handled carefully. When not in use, it should be kept in an airtight container or wrapped in paper to prevent it from breaking.
Vine charcoal is a beautiful medium to work with. It creates deep, rich lines and can be used to create a variety of shades and tones. However, it can also be messy and difficult to control. Therefore, using the correct type of paper when working with vine charcoal is essential.
Heavyweight papers are best, as they prevent the charcoal from balling up or tearing through the paper. For artwork on display or sold, acid-free paper is a must, as it will help prevent the charcoal from fading over time. If you're just starting with vine charcoal, it's best to experiment with a few different types of paper before settling on the one you like. The right paper can make all the difference in your artwork.
Popular Brands:
Best Paper For Charcoal FAQ
Why use textured paper?
The main reason artists choose to use textured paper for charcoal drawings is that it can add an extra dimension to the drawing. Adding texture to the paper can also help hold the charcoal in place, making it less likely to smudge.
How does it work?
The texture of the paper provides a rough surface for the charcoal to grip onto. This allows you to create fine lines and detailed drawings. The downside is that it can be difficult to erase mistakes.
What are the different types of textures?
There are several different types of textures that you can choose from, depending on the effect you want to achieve. Coarse papers have a rough surface, while fine papers have a smoother finish. You can also get papers with special finishes, such as vellum or parchment.
What should you look for when buying paper?
When buying textured paper for charcoal drawing, it's important to consider the weight and texture of the paper. Heavier papers are more durable and easier to work with.
What is acid-free paper?
Acid-free paper is paper that has a neutral or basic pH. Making acid-free paper also removes the lignin, a component of wood that causes papers to yellow and degrade over time.
Papers with a higher lignin content are also more likely to become brittle and break. Acid-free paper is important for documents that must be stored for long periods, such as archival records or fine art prints.
It is also often used for scrapbooking because it will not damage photos or other papers glued to it.
What does "ply" mean for drawing paper?
Ply paper comprises multiple layers of paper that are glued together. This gives the paper a sturdy feel and helps to prevent it from wrinkling or tearing.
The extra layers also make ply paper ideal for charcoal drawings that require a lot of pressure and erasing.
Lighter-weight paper is better for fine detailed work.
However, the extra layers can make ply paper more difficult to work with, so choosing the right type for your project is important.
What is hot-pressed paper?
Hot pressed paper is a type of fine art paper that has been pressed between heated rollers to create a smooth, glossy finish. It is typically used for watercolor paintings or other artwork that requires a smooth surface.
It is made by heating the pulp to form a sheet of paper. The sheet is then passed through two sets of heated rollers, pressing the sheet and giving it its smooth surface.
After passing through the rollers, the sheet is cooled and rolled up for storage. Depending on the artist's needs, it can be found in various sizes and weights. It is available in various colors, though white is the most common.
Can you use charcoal on watercolor paper?
While many artists prefer to use charcoal on paper designed explicitly for charcoal drawings, such as Bristol board, it is possible to use charcoal on watercolor paper. Watercolor paper is typically more absorbent than other paper types, so it can be challenging to achieve the desired level of darkness when using charcoal.
However, using a light touch and gradually building up the layers makes it possible to create successful charcoal drawings on watercolor paper.
In addition, watercolor paper often has a rough surface that can add interesting texture to a drawing.
Can you use charcoal on pastel paper?
Pastel paper is available in various surface textures, and many artists use it successfully with charcoal and colored pencil. When working with charcoal on pastel paper, the main thing to consider is the paper's amount of tooth or surface texture.
If the paper has a lot of tooth, the charcoal will grip it well, and you'll be able to create broad strokes. However, the charcoal may slip and produce a smudged effect if the paper is too smooth.
In general, it's best to start with a medium-grade pastel paper and experiment until you find a surface that works well with your charcoal and produces the results you're looking for.
Can you use toned papers with charcoal?
You can use toned papers with charcoal, but it will require special considerations.
First, it's important to choose a heavyweight paper with enough tooth for the charcoal to adhere. This will provide a good foundation for your drawing and help prevent the charcoal from smudging.
Different colored paper can add depth to your artwork. However, remember that the darker the paper, the more difficult it will be to create dark contrasts. On the other hand, if you want to use white charcoal, a suitable paper for your project will be a darker-toned paper.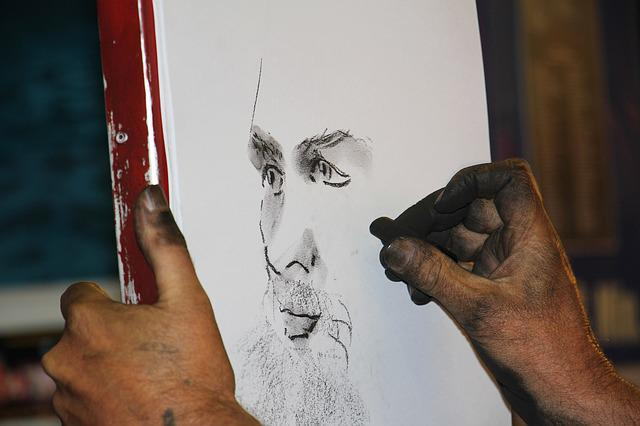 Best Paper For Charcoal Drawings
Strathmore Charcoal Drawing Paper
Strathmore is a company that produces high-quality drawing paper.
Strathmore charcoal drawing paper is one of their most popular types. This paper is white with a fine-tooth surface.
It's made of 100% cotton rag and has a smooth texture that's easy to work with. The paper is acid-free so that it won't yellow or deteriorate over time.
Strathmore offers this paper in two sizes: 9″ x 12″ and 18″ x 24″. You can purchase it in packs of five or ten sheets.
The charcoal drawing paper is ideal for graphite pencils, soft charcoal, colored pencil, and pastels. It's also perfect for erasing and reworking your drawings.
Strathmore's charcoal paper is an excellent option if you're looking for a high-quality paper that will hold up well over time.
Related Post – Strathmore Bristol Smooth Paper Review
Canson Mi-Tientes Drawing Sheets
Canson Mi-Tientes Drawing Sheets are heavy-weight paper available in various colors. The sheets are made from a blend of cellulose and cotton fibers, giving them a smooth surface ideal for drawing and other art projects.
Mi-Tientes sheets are also acid-free, making them ideal for use with markers and other media that would otherwise damage traditional paper.
Mi-Tientes sheets are also inexpensive, making them a great option for artists on a budget.
Overall, Canson Mi-Tientes Drawing Sheets are versatile and affordable for any artist looking for high-quality paper suitable for charcoal pastels and graphite.
Sax Sulphite Drawing Paper
Sax Sulphite Drawing Paper is a type of paper that is specifically designed for use with dry media, such as pencils, charcoal, and pastels.
The paper is made with a high percentage of sulfite, which gives it a smooth surface that is ideal for drawing.
The paper is also acid-free, meaning it will not yellow or discolor over time. Sax Sulphite Drawing Paper is available in various sizes and weights, making it perfect for any project.
Whether sketching a quick idea or working on a detailed drawing, this paper will provide you with the quality results you need.
Conclusion
Using the best paper for finished drawings is important for all professional artists. The paper for your finished work will depend on your artistic style.
A heavier paper is a good choice for artists that apply a lot of pressure, while a highly textured paper will work well for adding multiple layers and using a kneaded eraser to add highlights.
Have you been thinking about selling your charcoal drawings? The first step is to research how much pencil drawings sell for.
Important factors to consider are:
Does your artistic style require paper with more tooth?
Will you be working with a workable fixative?
Does your mark-making require heavy-weight paper?
Are you going to frame the finished art?
Now that you understand the different types of paper available, you can feel confident choosing the correct supplies for charcoal drawing.
Related Posts:
Oil Painting Supplies: What All Beginning Oil Painters Need
Best Paper For Graphite Drawings
How To Sell Coloring Pages On Etsy
The Best Papers For Oil Pastels For Beginners And Professional Artists
Over 100 Ideas Of What To Draw And Sketch