Are you thinking about selling your art online or are you frustrated because of the lack of sales your artist website is generating? In this post, you will learn how to build a thriving business with these 7 best online craft business classes.
7 Best Online Craft Business Classes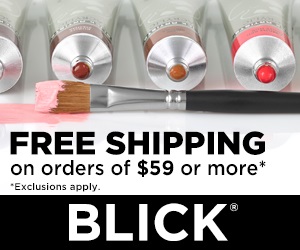 Disclaimer: This post may contain affiliate links. If you make a purchase by clicking on an affiliate link, Nevue Fine Art Marketing may earn an affiliate commission at no additional cost to you. Affiliate relationships include, but are not limited to, Bluehost, Tailwind, Skimlinks, SareASale and StudioPress. To learn more visit Affiliate Link Disclosure Policy
Disclaimer: Please note that some of the links on this post are affiliate links. I will earn a small commission when you purchase a product or service from an affiliate link at no extra cost to you which helps with the costs of operating Nevue Fine Art Marketing. I will only recommend products I have used, found helpful to my art business and are companies I trust. CLICK HERE to learn more.
The steady increase of people purchasing art online has made it possible for crafters and artists to generate an income from their creations.
There is a lot that is involved in starting an online art business.
First, you will have to decide what platform you will be using to showcase and sell your art and crafts.
Then you will have to learn how to grow and connect with your target audience.
To help you learn how to start an art business from home I am showcasing the best online craft business classes available.
These online video tutorials can be viewed from any part of the world and best of all you can finish them at your own pace and revisit them whenever needed.
How To Make A Living Selling What You Make By Megan Auman
How to Make a Living Selling What You Make is a complete guide to building a flourishing handmade business.
Over 30 thousand students
100% recommend this class
Megan talks about the importance of building an email list to increase sales over time. You will learn how to grow your social media followers and discover what the best revenue streams are for your art business.
What you will learn: 
Generate revenue from the beginning while balancing longer-term growth
Find the best and worst revenue streams for your products
Set targets, create profitable pricing, and evaluate market demand
Deepen your product line and build your brand
Grow your email list and use social media for long-term growth
Develop production strategies as you start creating more product
This course includes a comprehensive workbook with exercises and activities designed to propel you through the lessons and position your business for sustainable success.
Lessons:
Class Introduction
Define Your Big Goals
Find Your Ideal Number
How Much Should You Pay Yourself An Hour
Who Is The Ideal Customer For Your Product
What Is Your Customer Willing To Pay
Pricing Your Products For Profit
Where Does Your Brand Need Work
What Are The Strengths And Weaknesses Of Your Products
What Makes You A Great Business Owner
What Should Your Product Be Now
And so much more…
41 videos included
Turn Your Etsy Shop Into A Sales Machine By Lisa Jacobs
Turn Your Etsy Shop Into A Sales Machiner has 41 videos that will teach you everything you need to know about selling products on Etsy.
Over 17 thousand students
98% recommend this class
After you have completed this course you will have an Etsy Shop that everyone will be admiring.
If you want a complete checklist for starting a craft business on Etsy, this course is for you.
Lessons:
The Anatomy Of A First Impression
The Truth About Online Business
Etsy Is A Tool For Your Business
What Is Shop Cohesion
Common Etsy Mistakes To Avoid
Product Photography Overview
Your product Photography Checklist
How To List Titles Properly
Shop Cohesion Checklist
And So Much More…
41 videos included
How To Build A Business While Learning Your Craft By Megan Auman
Megan has does it again. This How To Build A Business While Learning Your Craft course will help you to learn your craft in a way that helps you build your business.
Over 17 thousand students
100 % recommend this class
Are you a maker in the first phase of starting a business? You have a great business idea or beautiful product to sell, but not enough time to focus on both your craft AND selling your product.
Well, this class by Megan Auman is for you.
30 Videos:
Why Do You Want To Make Money From Your Craft
Exercise: Take An Honest Look At Your Financial Situation
Always Be Releasing
Priority #1 Email List
Priority #2 Your Product Photography
How To Build An Audience
Which Audience Building Strategy Is Right For You
Exercise: Personal Focus Group
And So Much More…
30 videos included
More Online Craft Business Classes
Blogging to Sell Your Products by Megan Auman
Simple Email Marketing for Makers by Megan Auman
Grow Your Business with YouTube by Tara Swiger
Brand Your Creative Business by Megan Auman
Conclusion:
All of the successful craft business stories you have heard about are from crafters who spent a great deal learning about marketing their art business.
These courses will help you to start selling your art and crafts like the pros.
28 Day Blogging Challenge for Visual Artists
Are you ready to start building an online presence?
Available on Amazon or Download your copy today.
The Productive Artist How to Live Your Dreams
The right mindset and time management skills are essential for any business. These topics are often not talked about but are key elements for your success. You will learn how to have a winning mindset and time management skills necessary for operating a successful art business.
Available at Amazon or Download your copy today.
Get More Done in Less Time The Part-time Artist
Proven strategies that will help you to get more work done in less time so you can sell more art and earn more money.
Available at Amazon or Download your copy today.
Did you enjoy this article? Don't forget to sign up for my free weekly newsletter.
You can also join me on:
Learn how to start, grow and monetize your online art business.
Art Business Planners