Are you an entrepreneur who likes to take photographs of your artwork? If so, you may wonder which digital camera is the best for the job. This blog post will discuss the top 6 digital cameras for photographing artwork. We will also provide tips for choosing the best camera for photographing artwork. So, if you are interested in learning more about photographing artwork, keep reading!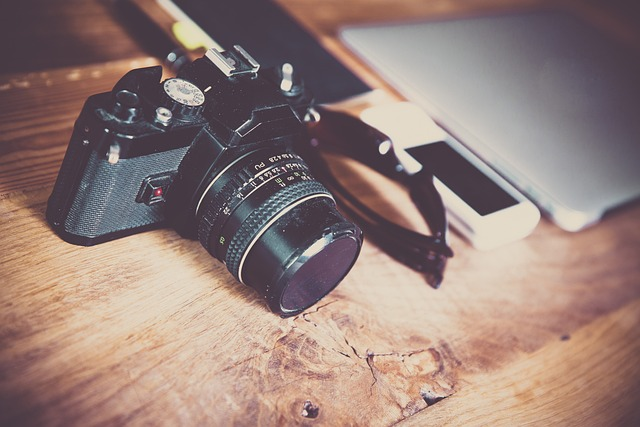 Disclaimer: This post may contain affiliate links. If you make a purchase by clicking on an affiliate link, Nevue Fine Art Marketing may earn an affiliate commission at no additional cost to you. Affiliate relationships include, but are not limited to, Bluehost, Tailwind, Skimlinks, SareASale and StudioPress. To learn more visit Affiliate Link Disclosure Policy
Cameras For Photographing Paintings
The biggest problem with photographing art is that it's hard to get the colors right, and you can't be sure if image quality will look good on a computer screen or printed in real life.
digital cameras for photographing artwork are designed to capture great shots easily, but they're also expensive and complicated.
Some affordable options out there will give you better results than your smartphone camera. These cameras have fixed lenses, so they don't zoom in on subjects like smartphones, which means fewer details get lost when zooming into an image later.
You'll also want to pick one up with manual settings to control the shutter speed (how long the camera takes to take a photo) and aperture (the size of the opening through which light enters). If possible, buy one with interchangeable lenses, so you can switch up focal lengths depending on what kind of shot you're going for!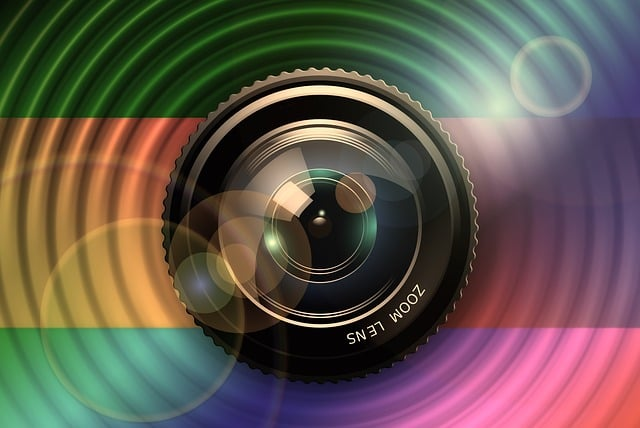 What Is The Best Camera For Photographing Artwork?
This list includes the best cameras for photographing artwork.
1. The Nikon D3400 is an excellent camera for beginners because its size, weight, and price make it a perfect option. With an ISO range of 100 – 25600, this Nikkor lens offers plenty of options.
The Nikon D3400 is an excellent camera for beginners because it has an auto mode. Unlike other cameras, the user doesn't have to know how shutter speed and aperture work to take good pictures. The automatic feature mode makes it easy to take a perfect picture without knowing advanced terms like shutter speed or depth-of-field.
2. The Nikon D3500 is an excellent camera for beginner to intermediate photographers. It has an affordable price and some cool features that will make any photographer happy, including low-light capabilities, autofocus tracking, or continuous shooting modes.
The Nikon D3500 offers many of the same key features as more expensive models without paying top dollar! The straightforward menu system makes it simple enough for beginners with complex settings accessible when you need them on this entry-level DSLR (digital single-lens reflex).
3. The Canon Rebel T7 has a 24.2 Megapixel CMOS sensor and the DIGIC 4+ Image Processor, making it ideal for capturing high-resolution images in any light situation. It also features an ISO sensitivity ranging from 100 to 12800, so you can take shots of fast-moving objects without blurriness or blurring out your subject! Check this camera's website for more information on its specs, like its 9-point autofocus system that helps capture sharp photos quickly and efficiently and full HD video recording at 1080p with continuous focus tracking technology, ensuring every frame is crisp, clear footage.
Canon Rebel T7 is also a good camera for beginners. It has an 18MP resolution and offers HD video recording at 1080p, with manual controls allowing you to get creative. The Canon EOS SLR Camera also features Full-HD 60i or 24p playback mode, so your videos will look great when played back by any TV set!
3. The Sony Alpha A6000 is a popular camera choice among photographers, and for a good reason. The body feels surprisingly solid in your hands despite its compact size. With 24MP of the resolution, you can shoot rich photos with complete clarity. At the same time, the autofocus feature will keep everything sharp without any effort on your part to do so manually – especially if shooting moving objects like children or pets.
4. The Fujifilm X-T30 is an excellent camera for those looking to take their photography hobby up to another level.
In the FUJIFILM X-T30, you'll find a 49.5mm x 33.8mm sensor with an APS-C size and resolution of 24MP + 16 MP.
5. The Panasonic Lumix DMC-GX85 is an excellent camera. It has many features that will help you take better pictures than ever, and it can be yours for just $1,400!
The Panasonic Lumix GX 85 Camera helps make photos look their best with its sharp lens system and a wide aperture range of F4 to 22. Another key feature is the ability to shoot raw files in RAW format, so you have more editing power on your computer or tablet using Adobe Photoshop Lightroom CC Mobile App.
6. The Leica Q2 Digital Camera makes it easy to capture stunning images even in challenging lighting conditions. You can choose between the Cine-D and Full HD video modes, giving you 4K resolution for cinema-quality footage or 60 frames per second for a more cinematic feel, respectively.
The new camera from German optics company Leica has been designed with one thing in mind: making shooting on any surface as seamless as possible with stabilization technology that works across all terrain, so your photos are always sharp without requiring extra equipment like tripods when necessary.
Best Cheap Camera For Photographing Artwork
The Sony a6000, Canon EOS Rebel T7, and Nikon D3300, are decad affordable cameras for photographing art. All these cameras have a resolution of at least 24 megapixels, which is great for prints. They also all have an articulating LCD screen, which allows you to compose your shots at odd angles without contorting your body. This can be handy when shooting macro photography or working in cramped spaces.
Another feature to look for in a camera for art photography is manual controls. This lets you override the automatic settings and get the exact look you want for your photos. Lastly, make sure the camera you choose has excellent low-light performance. This will come in handy when shooting in galleries or other dimly lit environments.
What To Look For When Purchasing A Camera
Digital cameras have come a long way in the past few years. Depending on your budget, you may opt for an entry-level digital camera or a high-end DSLR. Or, if your primary use is for art photography, some cameras offer a full range of controls to optimize the colors and tones.
Below are some things to consider when purchasing a digital camera:
Invest in a zoom lens if you need to do portrait photography or otherwise capture close details.
How much do you want to spend? Are you looking for the best compact camera or an affordable camera?
The quality of the battery life.
What size memory card will fit into your camera?
Is it possible to shoot video with this camera? If so, what type of quality video will it produce (HD vs. SD)?
Are your photos going to end up on your website or large giclee prints and T-shirts? If so, it's worth considering how many megapixels they need for the best image quality.
Investing in a tripod.
Investing in indoor lighting
A DSLR is one of the most popular types of cameras today and typically has interchangeable lenses that can be changed depending on the type of shot you want.
A point-and-shoot camera is another popular option because it's easy to use but doesn't offer as much control over how your photos will look as a DSLR.
If you're looking for something more advanced than these options, a full-frame mirrorless camera has also gained popularity among photographers because they produce high-quality images at an affordable price.
The bottom line is that you need a camera that will produce high-quality photos and fits your budget. Take some time to research an excellent camera for your art business goals.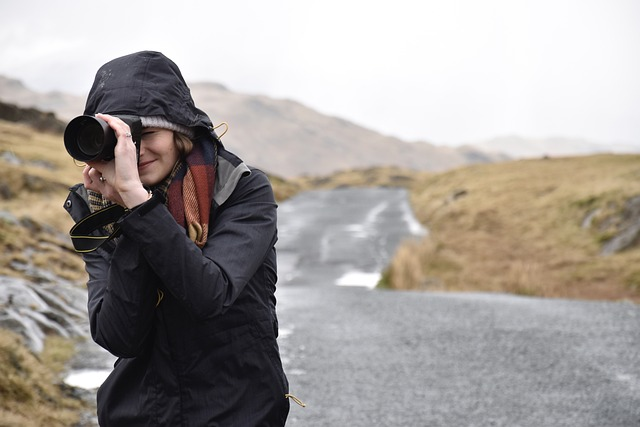 Key Digital Camera Terms To Know
Sensor Size: The sensor size measures a camera's physical surface area containing light-sensitive elements. For example, for an APS C sensor with 1/1 inch squares, you would calculate 3264 x 2448 pixels and 34mm² or 43.3 mm × 29.7 mm (a little larger than standard 8½"x11″).
Shutter Speed: The shutter speed of a camera can be thought of as the amount of time it takes to open and close. During this period, light either enters or leaves through an opening on one side or the other (depending on whether you're taking a photo with your left hand or right). The duration that these doors are closed during exposure directly affects how much light is recorded onto the film for later development.
Resolution (in megapixels): Resolution is an essential feature for many photographers.
The resolution of a digital camera tells you how much detail it can capture and whether or not the picture will be blurry when enlarged, so having one with enough resolution to keep up with your needs and preferences is essential to getting quality photos.
Image Stabilisation: Image stabilization reduces motion blur in an image. It can be done either by a camera or electronically after the fact with software and post-processing techniques to remove shakes from images shot at slow shutter speeds or on high sensitivity settings.
EVF (Electronic Viewfinder): The electronic viewfinder (EVF) can be found in specific cameras. It's typically used when you want to see what your camera sees while not looking directly through the lens. The image appears on a large, bright screen instead of being projected onto a film like it traditionally was with 35mm or SLR photography as well as some newer digital cameras that don't have optical viewing systems, such as compact and mirrorless models
RAW Files: RAW Files is short for "raw" or data that has not been processed. The term usually refers to digital photography, where the camera sensor captures images without any in-camera processing, such as white balance adjustments and color corrections. When you import a photo into Photoshop using File>Import>Raw, your computer will take over all of those functions when opening up the file in Photoshop's Camera Raw module.
DSLR or Mirrorless
Artists often decide which camera to buy, a DSLR or a Mirrorless camera. One may be more affordable, but what does that mean for their quality?
The main difference between these cameras is that Mirrorless uses a sensor and lenses smaller than DSLRs. This means they can't capture images, and there's also an increased risk of distortion- some find this makes them better suited for photographing paintings because they're less likely to distort the colors and are guaranteed to produce great image quality digital images.
Key features of DSLR Cameras that artists should be aware of before investing.
What is the sensor in a DSLR camera?
A sensor in a DSLR captures and stores the light from your subject. The sensor comprises millions of pixels, tiny squares with photosensitive cells. When you take a photo, each pixel receives some light and records it in its color value (RGB).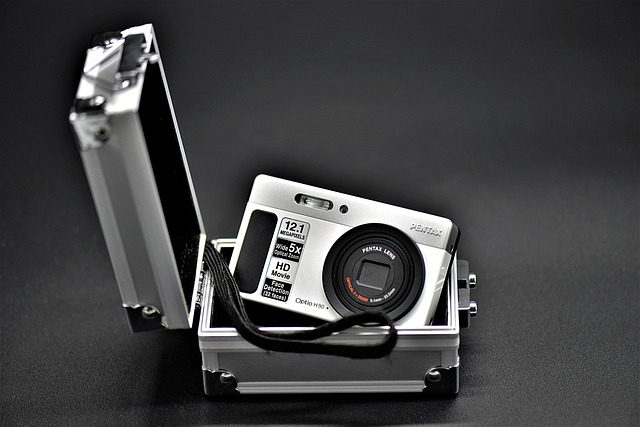 What Are Compact Cameras?
A compact camera, also known as a point-and-shoot camera, is a type of camera that is designed for easy portability and simple operation. Unlike DSLR cameras, which require the user to adjust various settings before taking a picture, compact cameras are typically designed to be used with minimal fuss.
Most compact cameras have an autofocus feature that allows the user to point and shoot, and many also have built-in flash units and zoom lenses.
While these cameras typically do not offer the same level of image quality as DSLR cameras, they are often much more affordable. They are the perfect budget camera for casual users who want to take great photos without spending much money.
What does ISO mean on a Canon camera?
ISO stands for International Organization of Standardization. It is an international standard that defines how film reacts to light and how digital cameras react to the number of photons they receive from their subject. It measures sensitivity or the degree to which a camera's sensor will respond to incoming light.
Mirrorless Cameras Key Features
Mirrorless cameras are an excellent alternative for those looking to get into photography without the high cost of DSLR cameras. They have some key features that make them more user-friendly than traditional digital film cameras, and they also don't come with all the bulkiness of a DSLR camera.
For example, many mirrorless camera models allow you to change settings on your screen, which is much easier than dials or buttons on the back of the camera body. This makes it easy to adjust your exposure compensation or set up different modes like aperture priority shooting mode or shutter priority shooting mode, as well as a manual mode with just one click!
Another benefit is that most mirrorless cameras offer an electronic viewfinder (EVF) instead.
What Camera Is Good For Large Prints?
If you're an artist looking to produce large prints of your artwork, the best camera for that will be a medium format camera. A medium format digital camera will give you more resolution and color depth than any other type of camera, which means better quality prints.
What Is The Best Lens For Photographing Artwork?
The most popular lenses professional artists uses are the prime lens, as they are very sharp and have a low aperture. A prime lens is a long focal length and often captures more detail than the average camera. Prime lenses allow you to get close-up art shots, which can be difficult with shorter focal lengths.
How Do You Photograph Glossy Paintings?
You'll need a camera that can take pictures in low light and ensure your shutter speed is high enough to capture motion.
Avoid using an automatic flash function, as this can often create glare on glossy surfaces that will show up in your photographs.
Be aware of any colors or designs which might bleed onto other areas when photographing these paintings.
Use a lightbox with an external flash, giving you crisp detail and color on the painting's surface without any glare.
Another popular option is taking photos in natural daylight or using artificial lighting indoors that matches available sunlight as closely as possible.
Photographing Tips
Many artists are interested in taking pictures of their paintings and sculptures. Photographing your artwork can be an excellent way to showcase it online, but it might initially seem intimidating.
Follow these few helpful tips when photographing artwork to enhance the final product.
First, ensure the lighting is good before attempting to take any shots. If possible, shoot with natural light or use artificial light sources like lamps or studio lights with reflectors to soften shadows and highlight the subject matter.
Finally, try not to leave anything out of frame, as this distracts your work's focal point and makes it less aesthetically.
Things to remember when photographing a painting:
Turn off the digital zoom if your camera has one.
Do not use the auto setting. Pick the lowest ISO, typically 100.
Use a tripod
Position the lighting 45 degrees to each side in front of the art. Use the exact wattage and the same distance.
Final Thoughts On The Best Cameras For Photographing Artwork
What type of camera do you have? If you don't already, we recommend investing in a DSLR. A DSLR may be the best choice for artists who want to take photographs of their artwork. This is because it will offer more control and allow your pictures to come out better if they are taken from far away or close up instead of taking photos on an iPhone that can leave them looking blurry or pixelated. After purchasing your dream camera, take the time to learn about the camera settings so you can take the perfect shot every time.
More Posts Relating To Photographing Artwork
How To Photograph Art To Sell Online
Tips For eCommerce Photography For Crafters
The Importance of Photographing and Displaying Images of Art