Are finding it difficult being noticed online?
Are you discouraged by the lack of traffic your artist website is receiving?
Learning how artists get found online will help you to build your online art business faster.
How Artists Get Found Online?
By the end of this post, you will know…
What art marketing is
Different online art marketing strategies
Branding
Blogging
SEO
Social media marketing
Conversion optimization
Email marketing
At this point, you probably already have an artist website, a Facebook Fan Page, a Pinterest account, and you share your images on Instagram.
But you are becoming discouraged because no one is visiting your artist website.
I have found one common reason many artists are struggling selling their art online.
They do not spend the time to learn how to market and promote their art.
It takes more than just creating beautiful art and uploading it on your Facebook Fan Page.
If you want to sell your art online, you have to make people aware that you have art for sale.
Do not think for one second that just because you upload an image on the internet, everyone is going to stop what they are doing and find your artwork online.
It does not work that way.
You are going to have to build an online presence and brand awareness if you want to have any chance at all to sell your artwork.
What Is Art Marketing
Marketing is the process of interesting potential customers and clients in your products and/or services. The keyword in this marketing definition is a "process"; marketing involves researching, promoting, selling, and distributing your products or services. (Source: The Balance Small Business –Susan Ward)
Creating your artwork or handmade crafts is the easy part.
Being consistent with your marketing strategies is where the challenge begins.
Online Art Marketing Strategies
The artists you see all over the internet have spent the time to learn about the six online marketing strategies listed below.
Personal branding
Content marketing (blogging)
SEO (search engine optimization)
Social Media Marketing
Conversion Optimization
Email Marketing
Is marketing art or science?
Marketing your art is a little of both.
To separate yourself from all of the other artists selling art online, you will have to create a brand for your art business that people can identify and remember.
The science is taking the data from the art marketing strategies you have implemented, and tweak them to optimize their performances.
The list above might seem overwhelming, and that is why many artists fail to get started. They do not know where to start.
I am going to make it easy for you to get started, but before we get started, I want to give you some valuable advice I have learned over the years.
Take one step at a time. Do not try to tackle it all at once. Doing so will only discourage you.
Tackle one project at a time. When you are completed with the project you are working on, then it will be time to move on to the next stage.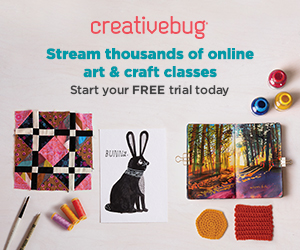 Painting Repeat Patterns by Hand: A Daily Practice by Cleo Papanikolas on Creativebug!
Personal Branding
Owning an art business is different from most companies.
You will not only have to brand your art website, but you will also want to brand yourself as an artist.
Creating a brand that connects you and your artwork will help you to separate your art from all of the other artists selling art online.
Related Resources:
Create an Artist Brand Workbook
Sell Your Paintings By Building Your Brand
7 Effective Social Media Tips for Growing Your Artist Brand 
Update Your Website Theme
If your website is more than a few years old, chances are it might not be mobile-friendly. With the boom in Smartphones and tablet computers, this should be your first enhancement.
More and more people are surfing the web from their mobile devices.
To be found online, you will need to stay on top of all of the changes that happen.
Now that more people are using mobile devices to surf the internet, you will need to have a mobile-friendly website.
Google rewards sites that are mobile-friendly by listing them higher in search results.
I use StudioPress Themes for WordPress.
StudioPress offers multiple professional themes that are search engine optimized, secure, and responsive (mobile friendly).
Click here to download The Genesis Guide for Absolute Beginners (PDF – 1.4 MB)
Start A Blog
Do you have a blog?
Large businesses have discovered that people are in search of rich content. If they wanted to stay on the playing field, they would have to change their marketing strategy.
Instead of spending money on advertisements that are not bringing in any revenue, they would have to put their energy that works, creating content.
As an artist, you might be thinking that you have no idea how to do either of these tasks and have no budget to hire anyone. The good news is that you can kill two birds with one stone with a completely free program, WordPress.
There are two ways to accomplish this.
The first is to set up a free blog at WordPress.com.
Related Post:
Art Blogging For Beginners | How To Start A Blog That Sells Art
WordPress Basics Online Video Course
WordPress SEO Basics Online Video Course
This basic version of the program is mobile-friendly and will show you just how easy WordPress is to use.  Link to your site and vice versa to drive more traffic to increase your art sales.
The second way to do this is to use a third-party blogging platform such as Blogger.com. Using a third-party blogging platform is free but has limitations. If you are interested in starting a business, I would suggest using WordPress.
The full version of WordPress includes two key items that can help your art business take off.
The first is themes and the second are plugins.
Themes set the overall appearance and functionality of the site, such as a text-based blog versus a photoblog.
Recommended Themes:
StudioPress Themes for WordPress
Plugins are little mini-programs that add a range of functions and tools to your pages and site.
The plugins can range from social media links that will let you promote your site on all of your social network accounts and allow your customers to share your content.
Recommended Plugins:
For blogging strategies that have been proven to drive thousands of monthly visitors to your site take the 28 Day Blogging Challenge for Visual Artists eBook.
SEO (search engine optimization)
Focusing on SEO is how artists get found online.
In simple terms, SEO is optimizing your site for Google and other search engines.
Optimizing your site for search will help you to rank higher in the search results.
Related Posts:
How to Create a Snippet in Yoast SEO Plugin
How to Optimize Headings for SEO
Use SSL – SEO Basic for Artists Selling Art Online
SEOPressor Plugin – Makes it easy to optimize your blog posts for search.
Social Media Marketing
Social media platforms are valuable tools for artists selling art online.
Popular Social Media Platforms:
Related Post:
Facebook Artist Page Tips That Will Build Your Following
Related Post:
12 Twitter Marketing Benefits for Artists
Related Post:
5 Ways Artists Can Make a Presence on Instagram
Related Post:
How to Promote Your Art Online with YouTube
Pinterest (Pinterest is often mistaken for a social media platform, but it is actually a search engine)
Related Post:
How to Start Selling Art on Pinterest
Conversion Optimization
Conversion optimization starts by having a clear vision of your objectives.
Related Resource:
How to Write Goals You Can Achieve Workbook
After you have your goals documented, create call-to-actions that will help you to reach your goals.
Call-to-action is defined as (in advertising material) a piece of content intended to induce a viewer, reader, or listener to perform a specific act, typically taking the form of an instruction or directive (e.g. buy now or click here ).
Related Post:
Sell Art Online – Call-to-Action Strategy that Generates Sales
Email Marketing
Email marketing is a valuable tool that will allow you to stay in contact with your collectors.
Succesful artists focus on building their email list, and so should you.
Related Post:
Ultimate Email Marketing Guide for Selling Art Online
Conclusion:
If you take the time to learn how to market your art, you will be able to sit back and watch your traffic and sales grow.
Art marketing is not difficult to learn if you take it one step at a time.
How Artists Get Found Online Overview:
What Is Art Marketing
Online Art Marketing Strategies
Personal Branding
Update Your Website Theme
Start A Blog
SEO – Search Engine Optimization
Social Media Marketing
Conversion Optimization
Email Marketing
Popular Art Marketing And Sales Tutorials
Below are some of the most famous art marketing courses that will grow your online art business:
Most Popular – How to Make a Living Selling What You Make by Megan Auman
Most Popular –  Build a Successful Creative Blog by April Bowles-Olin
How to Build a Business While Learning Your Craft by Megan Auman
Pinterest Marketing for Makers & Designers by Megan Auman
Disclaimer: This post may contain affiliate links. If you make a purchase by clicking on an affiliate link, Nevue Fine Art Marketing may earn an affiliate commission at no additional cost to you. Affiliate relationships include, but are not limited to, Bluehost, Tailwind, Skimlinks, SareASale and StudioPress. To learn more visit Affiliate Link Disclosure Policy
28 Day Blogging Challenge for Visual Artists
Are you ready to start building an online presence?
Available on Amazon or Download your copy today.
The Productive Artist How to Live Your Dreams
The right mindset and time management skills are essential for any business. These topics are often not talked about but are critical elements for your success. You will learn how to have a winning mindset and time management skills necessary for operating a successful art business.
Available at Amazon or Download your copy today.
Get More Done in Less Time The Part-time Artist
Proven strategies that will help you to get more work done in less time so you can sell more art and earn more money.
Available at Amazon or Download your copy today.
Did you enjoy this article? Don't forget to sign up for my free weekly newsletter.
You can also join me on:
Learn how to start, grow, and monetize your online art business.
Art Business Planners