Last Updated on
Would you like to start selling your art online? Or maybe you have already been selling your art on Etsy and you are ready to start your own website. In this post, you will discover 9 artist website basics for selling art online.
In 2016, retail e-commerce sales worldwide amounted to 1.86 trillion US dollars and e-retail revenues are projected to grow to 4.48 trillion US dollars in 2021. (Source: Statista)
There are many reasons why more people are shopping online.
Purchasing products online was relatively new when I started selling art on eBay in 2002.
Shopping online is now the norm.
Gilon Miller explains why people prefer to shop online.
Convenience
Better prices
Variety
Fewer Expenses
Comparison of Prices
Crowds
Compulsive shopping
Discreet Purchases
You can read more by visiting 8 Reasons Consumers Like to Shop Online – Cater to Them For Online Retail Success.
9 Artist Website Basics You Need To Know
Disclaimer: Please note that some of the links on this post are affiliate links and will be clearly marked as so. I will earn a small commission when you purchase a product or service from an affiliate link at no extra cost to you which helps with the costs of operating Nevue Fine Art Marketing. I will only recommend products I have used, found helpful to my business and are companies I trust.
Are you ready to build a professional artist website?
Let's go over the 9 artist website basics you will need to build a loyal following.
Biography
Artist Statement
Gallery or Portfolio
Contact Information
Social Media
Sign Up Form
Links of Interest
Blog
Press Release
Before we get started, you need a website.
There are two options available.
You can use a third-party platform like:
Sites like these are tempting for artists starting out.
But if you are interested in building an art business online you will want to build a site you own.
Neil Patel explains why you should avoid third-party sites.
It doesn't save money.
It's much more restrictive.
It's not much (if any) easier.
You can read more by visiting From 0 to Launch: 6 Steps to Building Your First Website.
It will take you the same amount of time learning how to build a WordPress site you own or how to operate a third-party site.
You will need to sign up for hosting and create a domain for your new artist website. Sites like HostGator (affiliate link) offer domain names and hosting. Bluehost (affiliate link) also has a one-click WordPress installation and will have your site up in minutes.
Artist Website Goals
You will want to set website goals before you can start on your artist website design.
Start with the 9 artist website basics outlined below and come up with some goals you would like to achieve.
Writing your goals and developing a strategy that reflects your goals will help you to build an artist website that will attract your target audience.
9 Artist Website Basics
After you have recorded your goals work on the 9 artist website basics one at a time.
Do not rush these steps.
You will save time in the long run by doing them right the first time.
Artist Biography
Provide a summary of all the experiences during your journey.
Include an overview experiences, awards, education, and honors.
This is a wonderful place to showcase any articles you were featured in. Be sure to include links to the articles so your collectors can read them.
For more information on how to write an artist biography visit How to Write an Artist Biography.
Artist Statement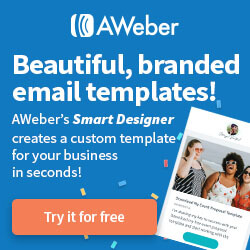 Your artist statement will explain your values and the message you are trying to share with artwork.
Keep your artist statement short and be sure to make it easy for non-artists to understand.
You are writing to people who are interested in your artwork. More than likely they will not understand artist lingo.
For help on writing the perfect artist statement download your Artist Statement Workbook today.
Art Gallery Or Portfolio
Your art gallery or portfolio will be the area that will generate most of your income.
Keep this area clean and only showcase high-quality images.
For help on photographing your artwork visit How to Photograph Art to Sell Online.
Here is an example of artist Justin Clement online art gallery.
Justin uses a black background that enhances his beautiful oil paintings.
The images pop right off the screen.
He includes the title of the piece, the medium, and size.
As you can see, Justin's gallery is clean and simply showcases his artwork. It is as if you are visiting a local gallery.
You can see more by visiting Justin @ Justinclements.com.
Contact Information
There will be times when a potential buyer has a question that needs to be addressed prior to them making a purchase.
Providing a contact form that includes a way for them to email you will help you to increase your sales.
There are a couple of benefits that are associated with contact forms.
The first benefit is obvious. If a potential buyer has a question about a product they can email you.
Answering all questions in a timely manner will increase the odds of landing a sale.
Be personable when answering emails and try to be as detailed as possible.
The second benefit is that new buyers will feel more comfortable knowing they can contact you if there is an issue with the transaction.
WordPress Contact Forms:
Here are a few of the most used contact form plugins for WordPress.
For more information on contact forms visit How Contact Pages Increase Art Sales.
Social Media
Every artist website design should include social share buttons.
There are a large variety of social share buttons for WordPress that are available. I use Social Warfare (affiliate link) because of all the additional features the plugin includes.
The social share buttons make it easy for your readers to share content and images they like to their favorite social networks.
Providing a way for your audience to share your content will help you to reach new people and build an online presence.
You will also want to provide a way for people to follow you on social media.
Provide links to all the social networks you have business pages for like Facebook, Twitter, Instagram, YouTube, Pinterest, etc.
Sign Up Form
Building your email list should be one of your tops priorities.
It doesn't matter if you sell original art online, sell fine art online, sell art prints online or just sell your art at craft shows.
Your email list will be your money-maker.
If you want to know how to sell art online and make money, you start by building your email list.
Why is it so important to build an email list?
The people who join your email list are interested in what you have to offer and trust you enough to provide you with their personal email.
They will be the first people who will purchase new products you have available.



Try AWeber free for 30 days! – AWeber Communications

For more information on email marking visit Ultimate Email Marketing Guide for Selling Art Online.
Outbound Links
Harsh Agrawal describes outbound links as:
Outbound links are links that point to some other domain from your site. When you link out to related domains, it not only helps the search engine to understand your niche but also helps to increase the trust and quality of your site which plays a vital role in your blog's SEO.
You can read more by visiting How Outbound Link Improves Your Blog Authority & Ranking.
There is no one person who knows it all. Linking to other content that backs up your views will help you build trust with your audience.
Besides providing links to content that supports your views you can also link to art galleries, museums, suppliers and other artist websites.
Art Blog
Just like your email list will be your money-maker, your artist blog will be your traffic generator.
The content that you write and publish will attract people who are interested in what you have to offer.
If you provide them with valuable information you will build their trust.
At that point, they will be willing to sign up for your email list and potentially become loyal collectors of your artwork.
Would you like to learn the strategies I used to generate over 50,000 monthly page views to my artist blog in just two years? Download 28 Day Blogging Challenge for Visual Artists today.
Press Release
Keep your audience up-to-date with showcasing information about the new artwork you have created, promotions and sales, gallery openings, craft show events, donations of artwork, or even charity events.
Share everything that relates to your art business. You want your audience to feel connected with you on a personal level.
Artist Website Examples
Here are some artist websites you will want to take a look into.
See how they designed their website and take note of the most common practices from each artist.
Your mission is not to copy them but to learn from them and discover what is working for art websites.
Let's look at Katherine's main menu. She has links to Galleries and Shows, Award Winners, Portfolio, About Me, Additional Sites, and Contact Me.
Tarek Montasser
Tarek shows the menu bar from a drop-down box on the right side that includes social share buttons, About, Gallery, Books, ETC, Store, and Contacts.
Angela Tommaso Hellman Fine Art
Angela has her main menu on the right site that includes About, Artwork, Contact, Events, Commission a Painting, Past Newsletters, Subscribe and "Angela's Favorites List".
You can see by visiting these three artists websites, you have the ability to create a unique brand but the content should include the artist website basics we have covered earlier.
Conclusion:
When you are creating a blueprint for your artist website, your site should be able to answer:
Who is the artist?
What style of art does the artist create?
Is the art for sale?
How to purchase the art?
What are the shipping costs?
Is the artwork guaranteed?
How to contact the artist?
How to navigate through the gallery?
If your artist website can answer yes to all of these questions, you have a strong foundation that you will be able to build on.
After you have completed the basics, you will want to start working on creating your brand.
9 artist website basics overview:
Biography
Artist Statement
Gallery or Portfolio
Contact Information
Social Media
Sign Up Form
Links of Interest
Blog
Press Release
Did you incorporate all of the artist website basics to your site?
Share your artist website in the comment section below.
You might also be interested in:
The Complete Blogger Template Toolkit 
OVER 450+ Templates You Need to Quickly Create Stunning, Jump-Off-The-Screen Image to Grow Your Blog-- Without Having to Learn Design!