Whether you have been selling art online for years or starting, stepping up, your art business game is probably your top priority. Developing an artist social media strategy that connects with your fans will help you build a thriving online art business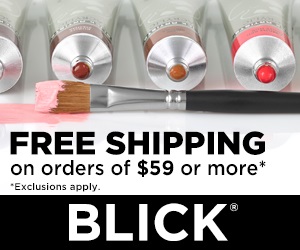 Disclaimer: This post may contain affiliate links. If you make a purchase by clicking on an affiliate link, Nevue Fine Art Marketing may earn an affiliate commission at no additional cost to you. Affiliate relationships include, but are not limited to, Bluehost, Tailwind, Skimlinks, SareASale and StudioPress. To learn more visit Affiliate Link Disclosure Policy
Artist Social Media Strategy
By the end of this post, you will know…
The impact of social media
The benefits of marketing your art business on social media
The best social media networks for artists
How many networks you should be using
How to market your art business on social media
Understanding your objectives
How to learn what the best strategies are for you
Social Media Impact On Art
Social media has changed the way artists sell their artwork, both online and offline.
Website owners focused on SEO and keywords to generate traffic to their site.
SEO is still crucial for any size online business, but a company can also flourish through a social media marketing strategy.
Combining a content marketing plan, social media plan, and an email marketing plan is essential for online businesses.
Social media provides a way for artists to reach out to interested art buyers on a platform where they are already spending their time.
Connecting with your following in real-time keeps your art business in front of your collector's minds.
Social media also helps to drive traffic to websites where collectors can view an online gallery and purchase artwork.
Here is a complete guide on how to develop an artist social media strategy that will grow your following:
Social Media Benefits For Artists Overview:
Connect with your audience in reel time
Build relationships with your followers
Artists do not have to rely on art galleries
Build a following from people around the world
Network with other artists
Best Social Media Platform To Sell Art
A few years back, you might have heard artists say that you have to be on Facebook if you want to sell your art online.
Today you might hear that Instagram is the social network of choice.
Unfortunately, there is no such thing as a "best" social media network for all artists.
The best social network for you will be the platform that your target audience hangs out on.
If your target audience is on Twitter, then Twitter will be the best network for you.
If your fans are on Facebook, then Facebook will be the best network for you to promote your art.
Many artists fail on social media because they waste so much time distracted by new shiny bells and whistles.
They read a new artist social media strategy and stop doing what was already working for them.
There will be times when they get lucky, but in most cases, they would have been better off tweaking what they were already doing.
Instead of wasting time creating accounts on every social media platform, spend some time to discover where your audience hangs out.
It will be impossible to build an audience on Twitter if your audience does not have a Twitter account.
Wouldn't your time be more productive, posting your artwork on a platform that your audience is on?
Below are some of the most popular social media networks to look into:
As you can see, there are a wide variety of social media platforms available.
Unless you have a marketing budget that will allow you to outsource some social media strategies you will not be able to market your art on all of the platforms.
Get the most out of your time and research where your audience is before you develop an artist's social marketing strategy.
For more information on picking a social media platform for your art business visit Choose One Social Media Platform to Focus On.
How Artists Can Use Social Media
If done correctly, social media is a tool that will build brand awareness and grow an audience.
However, artists I talk to are becoming frustrated with social media because of the changes that are occurring with social media.
For example, you might have noticed a decline in people who see your posts on Facebook.
Facebook has made it clear that businesses will not be their top priority.
Related Posts:
How Many People See Your Facebook Posts
How Facebook's New Goals Affect Artists
How To Keep Up With Facebook's Changes
Other social media networks are starting to follow Facebook's algorithm changes, as well.
Is it worth spending time on social media if you can not reach all of your fans?
Although social media is making it more challenging to market their products and services, it is still an essential tool for businesses.
Artists who succeed on social media use social media for what it has been invented for, and that is socializing.
The reason most artists are becoming frustrated with social media is that they do not see direct sales from social media.
You might not see a direct sale when you promote a new piece of art you just created, but you are building brand awareness.
The more people you see and talk about your art, the more sales you will land in the future.
So how can you use social media to build your art business?
Nia Gyant explains how small businesses can use social media to build their business in a post she wrote for ThriveHive.
Produce Diversified Content Types
Provide Education
Do More Storytelling and Less Promotion
Try Influencer Marketing
Leverage The Enthusiasm Of Loyal Customers
To read more visit The 10 Best Social Media Marketing Strategies For Small Businesses.
I want to talk about what Nia is saying about, do more storytelling and less promoting.
Providing more storytelling and less promoting is key.
People go on social media to socialize not to purchase goods.
It is vital to showcase your art on social media but in between those posts provide information about the message behind your creations, what you will be working on next, and some helpful tips that will help them solve a problem like how to care for your painting.
It was once said that you should apply the 80/20 rule when it comes to marketing on social media.
The 80/20 rule means to post informative information 80% of the time and only promote products 20% of the time.
Tanya Hall explains that this rule might not be as effective anymore in a post she wrote for Inc.
She went on to say, " Each brand and each company has a different voice, message, goals, and an overall different approach to strategy. It's important to discover YOUR brand's voice and test the ratio and see what best represents your goals and fits your brand."
You can read more by visiting The New 80/20 Rule Of Social Media Marketing.
Social Media Plan For Artist
Before you can start a social media marketing strategy, you need to know what your objectives are.
Decide on what you would like to achieve on social media.
Would you like:
To build a more extensive fan base
Grow your email list
Drive more traffic to your artist website
Increase commissioned work
Let people know about upcoming events and shows
What is a social media strategy or plan?
Think of a social media strategy like a business plan.
You want to develop strategies that will help you to achieve your goals.
At first, you will be trying to figure out what content your followers will engage with and the best time for publishing posts.
Because every artist is unique, no one strategy fits all.
After you discover what is working for you, keep at it and put all of your energy into that strategy.
Do not try to reinvent the wheel.
Discard any plan that is not working for you.
Why waste time on a strategy that is not giving you the results you are hoping for?
Social Media Plan Outline:
Define your artist social media marketing strategy for the next 3 – 6 months
Audit your previous 3 – 6 months social media performance
Identify your target audience
Identify key times to post
Watch your competitors
When To Use Social Media To Promote Art
Like I have said earlier, social media is a free tool that will help you to build brand awareness online.
Social media should be used more than promoting your artwork.
Think of social media as a tool to learn more about your audience and a way to connect with them in real-time.
Social media is a tool that will help you to build relationships with your followers and turn them into your tribe.
By this point, you have decided what your goals are, what network you will use, and how to discover what strategies are working best for your art business.
From this point on, you will want to continue to learn about marketing on the network you are working with.
If there is one guarantee that I can promise you it is that social media will continue to change.
You should schedule time every month to learn about any changes that might affect your business.
The artists who succeed in social media are the ones who are willing to change.
Don't get stuck in a plan that no longer works for you.
Be willing to change with the times.
Use the 80/20 rule and analize what is working best for your art business.
Artist Without Social Media
An artist who is not making a presence on social media is missing out.
It is more difficult for businesses to promote their products and services on social media but does that mean you will no longer see benefits?
I still believe that social media is an essential ingredient in any art marketing strategy.
Are you new to social media marketing?
Below are some online video courses that will help you to build a presence on social media faster.
Grow Your Business with YouTube by Tara Swiger
Pinterest Marketing for Makers & Designers by Megan Auman
Selling On Social: A Complete Guide by Mei Pak
Connect With Your Customers on Social Media by Erin Dollar
Define Social Media Success
Some artists feel that follower counts, comments, and shares are a measure of success, and comments can become a source of validation.
But if artists view these numbers as a sign of succeeding or failing, they may be headed on a self-destructive path.
Unless your only goal for marketing your art on social media is to increase your following, it is essential not to use those numbers as an indicator of success.
Having a large following count does not equate to more sales or more traffic to your artist website.
A better strategy would be to focus on developing a more reliable connection to the fans you already have by considering who follows you, and how you can stay engaged.
Those people you connect with on a daily or weekly basis are the people you will visit your website and purchase your artwork.
How can you increase the engagement on your posts?
First, you will want to publish content that your fans enjoy reading or see.
Remember the 80/20 rule.
80% of your posts should be entertaining and educational.
The next step is to respond to every comment with a real response, not just a "thanks."
Other people will be inspired to leave comments when they see that you are responding to the comments.
Final Thoughts On An Artist Media Marketing Strategy
For as long as you are operating an online art business you will be spending time learning how to promote your art online.
Think about developing a social strategy for social platforms that your audience hangs out on.

If your audience hangs out on Facebook, develop a Facebook page, and create a plan that will have your audience engage with your posts.

You will stumble on Pinterest vs. Instagram for artists posts.

There will also be a time when your peers tell you which social media channel is right for your art business.

Instead of changing strategies weekly, analyze what is working for you, and what is not working for you, and improve your artist social media strategy.

The last thing you will want to do is waste time on a plan that does not produce positive results.
Popular Art Marketing And Sales Tutorials
Are you ready to take your art business to the next level?
Investing in marketing courses and tutorials will maximize your profit and speed up the growth of your business.
Below are some of the most popular art marketing courses that will grow your online art business:
Most Popular – How to Make a Living Selling What You Make by Megan Auman
Most Popular – Build a Successful Creative Blog by April Bowles-Olin
How to Build a Business While Learning Your Craft by Megan Auman
Pinterest Marketing for Makers & Designers by Megan Auman
Did you enjoy this article? Don't forget to sign up for my free weekly newsletter.
You can also join me on:
Learn how to start, grow, and monetize your online art business.
Art Business Planners