Developing a marketing plan can be frustrating and impossible if you do not know what marketing involves.
There is much more than just posting an image of your art on Facebook every day.
This article will show you how easy it is to write an art marketing plan so you can start growing your art business today.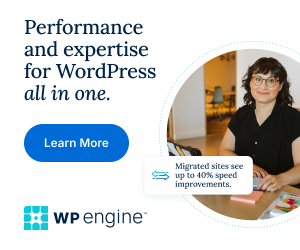 Disclaimer: This post may contain affiliate links. If you make a purchase by clicking on an affiliate link, Nevue Fine Art Marketing may earn an affiliate commission at no additional cost to you. Affiliate relationships include, but are not limited to, Bluehost, Tailwind, Skimlinks, SareASale and StudioPress. To learn more visit Affiliate Link Disclosure Policy
What Is An Art Marketing Plan
What are marketing plans, and what should be included in them?
Wikipedia defines a Marketing Plan as:
"A marketing plan is a comprehensive document or blueprint that outlines a company's advertising and marketing efforts for the coming year. It describes business activities involved in accomplishing specific marketing objectives within a set time frame."
Wikipedia defines Marketing as:
"Marketing is the study and management of exchange relationships. The American Marketing Association has defined marketing as "the activity, set of institutions, and processes for creating, communicating, delivering, and exchanging offerings that have value for customers, client's partners, and society at large."
An artist marketing plan should:
Outline your goals.
Define your target audience.
Define your brand
Include strategies on how to reach your target audience.
Include strategies on how to separate yourself from your competitors.
Included strategies for building an online presence
Include a plan to build name recognition
Outline Your Goals
Before you can develop a marketing strategy, you need to have a clear vision of what you want to achieve.
Marketing your art starts with having business goals.
What are your long term goals for starting an art business?
Do you want to sell fine art in Galleries?
Do you want to sell your art at craft shows?
Do you want to sell art online?
How much art do you want to sell?
Everyone has unique goals, so you will want to draft an outline of what your objectives are.
Write your objectives down on paper or in a spreadsheet to look at them while developing your action plan.
Your unique goals will help you develop an art marketing plan that will be catered to your objectives.
Many people dream of selling art full time, but they fail to start with the basics.
Before you get started writing down everything you want to accomplish. Developing an effective artist marketing plan will be more productive as long as you know what you are working towards.
To learn more about writing business goals, visit, How To Set Art Goals You Can Achieve.
Target Audience
A target audience is a group of people who have a passion for what a business offers.
Your art sales will increase by focusing on people who have a passion for your artistic style.
Identify your target audience before you develop a marketing plan.
Here are some questions you will want to be able to answer:
Does your art attract mainly males or females?
What is the age range of your audience?
What is the yearly household income of your target audience?
What is the marital status of your audience?
What inspires your audience?
What motivates your audience?
What common problems can you solve for your audience?
What are your customer's values?
Where does your audience shop?
What fun activities does your audience like to do?
What social media sites does your audience hang out on?
Here are some articles to help you learn who your target audience is:
What Makes You Different
There are no two artists that can create art the same way.
The subjects might be the same, but the colors will be slightly different.
The strokes of paint will be different.
The amount of paint applied to the canvas will be different.
The use of light will be different.
The main focus of the painting or drawing will be different.
One of your long-term goals is to build name recognition. When people start to know that you are the artist that created the artwork they are admiring, you know your marketing strategy is working.
Answer the questions below before you write your marketing plans.
What makes you different?
What are your strengths?
What are your weaknesses?
What are the strengths and weaknesses of your competitors?
Understanding your competitors' strengths and weaknesses will help you develop a plan that will separate you from all other artists selling art online.
Visit Research Your Online Art Marketing To Boost Sales to learn how easy it is to find your competitors.
Find out what separates you from all of the other artists online and create a way to highlight the differences. Get the word out by writing popular posts that showcase your artistic style.
Pricing
Many artists struggle when it comes to pricing their artwork.
There are many factors that you will want to address before deciding on your prices.
While you are studying your competition, become aware of their prices.
You do not have to copy their prices, but knowing how much they sell their art will give you an idea of what people are willing to pay.
Most young artists' first impulse is to compete with prices and price their products lower.
This strategy might hurt you in the long run.
When people buy original art, they are looking for something special and unique. Something that makes them feel a certain way when they look at it.
As long as your prices are similar to other successful artists with a similar skill level, you will be fine.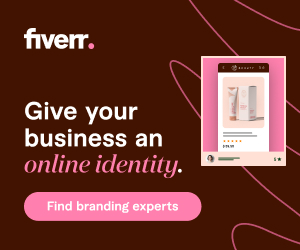 Rather than reducing your prices to compete with your competitors, work on enhancing your craft skills.
Develop a distinct artistic voice and style that will separate you from everyone else.
Here are some posts to help you with your pricing strategy:
Writing Your Artist Marketing Plan
Now that you have your goals, know your target audience, and have your prices in order, it is time to start writing a marketing strategy.
Focus on one year at a time.
Write down what you would like to accomplish in one year.
What is the most important thing that will help you to grow your business?
Maybe you want to sell 10 pieces of art.
Maybe you want to grow your email list.
Maybe you want to build traffic to your artist blog.
Your next step is to decide what you would like to accomplish in the first six months.
For example, if you want to sell 10 pieces of art in one year, you will need to sell five art pieces in six months.
How are you going to do that?
Are you going to sell your art online, at craft shows, or in galleries?
How are you going to make people aware of where you will be selling your art?
Are you going to write content that will let people know where they can purchase your art?
Are you going to send emails to your email list?
Are you going to share news relating to your art on your social media sites?
Decide on what actions you are going to take and write them down.
You will want to do the same steps for three months and one month.
When you are done, you should have a list like this:
1 Year Goal –
6 Months –
a.
b.
c.
3 Months –
a.
b.
c.
1 Month –
a.
b.
c.
Focusing on smaller goals will help you stay focused on what needs to get done and adjust any marketing strategy that is not working before it is too late.
Make sure that every plan focuses on your long-term objectives, like selling a specific amount of products.
Final Thoughts On Writing An Artist Business Plan
Marketing your art is not as difficult as you might have thought. The goal is to get your work in front of people who are interested in your niche.
It would be best if you spent time learning about the people searching for art like yours, creating a plan to get your work in front of them, building brand awareness, and finding a way to drive them to your artist website.
There are so many artists like you trying to find a way to sell art online. The successful artists are the ones who take time to build name recognition by sharing popular blog posts on social media, share their work on multiple platforms, and take time to learn about the market.
It is possible to build a successful art business as long as you are willing to put in the time to work on marketing your work.
Create a plan that makes people aware you are an artist and you have products for sale.
More Artist Business Related Posts
Do you need help finding the best art keywords for your blog? Using keywords related to your art business and the style of art you create in your blog posts will make it easier for people to find you in the search results. Selling art online is a numbers game. The more people who visit your … [Read more…]
Are you trying to build an online presence? Are you finding it difficult to attract new people to your artist blog and website? In this post, you will discover that it is easier to build a village with a tribe. Seth Godin Books Seth has inspired … [Read more…]
It was easier for artists to have people visit their art websites in the early 2000s. The main reason is that there were not as many art websites on the internet. All an artist would have to do is write a keyword-rich art title for the listing … [Read more…]
There are many online and offline venues for artists to earn money selling art. Artists new to selling art often become overwhelmed with all of the information available for selling their creations, including website builders, social media marketing, content marketing, email … [Read more…]