Facebook is a great way to share your latest artwork with your followers in real-time. Have you noticed that your images are not fitting on Facebook's newsfeed? If you have difficulty fitting your images on Facebook, you will have to create them with Facebook's image dimensions.
The Artist Facebook Page Image Size Guide is a comprehensive guide to ensure that your artwork gets the attention it deserves on social media. Whether you are an artist or a gallery, this article will be beneficial in helping you grow your following and sell more art.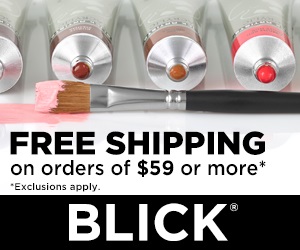 Disclaimer: This post may contain affiliate links. If you make a purchase by clicking on an affiliate link, Nevue Fine Art Marketing may earn an affiliate commission at no additional cost to you. Affiliate relationships include, but are not limited to, Bluehost, Tailwind, Skimlinks, SareASale and StudioPress. To learn more visit Affiliate Link Disclosure Policy
Cover Photo
Your cover photo is the image that showcases your brand and logo. Take some time in designing this. As an artist, you will be able to be very creative.
The Facebook cover photo size should be 851 pixels wide by 315 pixels high. Keep in mind that your profile image, the name of your page, interaction buttons, and categories will cover some of the images. When you design your logo create it accordingly.
Why Are Cover Photos Important
The cover photo is the first thing that your follower sees. It sets up expectations for what they will see on your page and gives you a chance to showcase your unique style. Facebook analytics shows that people spend an average of 11 seconds looking through someone's posts, so make sure you create something memorable in those few moments.
Facebook Cover Photo Update 2017
There have been some exciting changes with Facebook in 2017.
The first change was allowing users to create clickable cover photos. This new change allows page owners to be more creative with their cover photo.
The next change was expected. Videos have become very popular online and Facebook is taking advantage of this. They are now allowing Page owners to create a video introduction for their cover photo.
How Does A Video Compliment Cover Photos
A video introduction to your cover photo creates a more personal feel and helps viewers get to know the artist. It also gives you an opportunity to use this as a marketing tool for potential fans, customers, or clients. This allows them to see what's going on in your studio and who is behind the company.
Here are some detailed posts about these new and exciting changes:
Profile Picture
The profile photo size is 160 pixels wide by 160 pixels high. If the image is too large you will be able to crop it to make it fit. You can also resize your image using PicMonkey or Canva.
Why Is A Profile Picture Important
Your profile image is the first thing that potential customers or clients see. It must be professional and high quality, so they know you take your business seriously. This picture should have a clear focus, use good lighting, and not show any text. You also want to keep it simple with one person in the photo or two if there are no props.
Some artists use an image of their art. Others use themselves in the image.
Keep it simple. Add a borderless white background behind all of your images so that they appear crisp and compliment your brand.
News Feed
The News Feed image size is 1,200 pixels wide by 900 pixels high. You can add text to your image but Facebook only allows up to 20% of the text on an image.
What if your image does not fit Facebook's Newsfeed Dimensions?
There will be times that you will notice that the image of your artwork does not fit the dimensions. In a situation like this use, a blank canvas in PicMonkey sized at 1,200 pixels wide x 900 pixels high, and add your image in the middle of the canvas.
When your followers see the image, they will be able to see the entire image of your artwork with a white background that will not distract your art.
Why Is It Important To Display The Entire Image Of The Painting
It is important to display the entire painting because it provides a better idea of what you are selling. If your follower likes the image but can't see enough detail, they may not be interested in buying or even following your account anymore.
Event Cover Photo
An event cover photo is a good way to promote your event and get people excited about it.
The size of an event cover photo is the same as a Facebook profile image.
How To Add Your Own Event Cover Photo
Click the "Photos" tab on your page and upload an event cover photo.
Create Social Media Images with Canva
Canva is a free online site that makes creating images for social media a breeze.
They have up-to-date image dimensions for all of the most popular social media sites.
All you have to do is click on a template and start designing.
The image dimensions will be perfect for your artist's Facebook page or any other social media site you are creating an image for.
Canva does not have all of the functions that Adobe Photoshop has but it does have everything you will need to make beautiful images for your social media sites.
To learn how to create social media images on Canva visit, How To Create Pinterest Images With Canva.
For a complete social media cheat sheet visit, Social Media Image Sizes 2021: Cheat Sheet for Every Network.
Final Thoughts On Facebook Image Size
When it comes to social media, the best practice is always to create images that are sized correctly for your platform. Failing to do so will lead you into an unwelcome situation where the image either does not upload or has a low-quality appearance on Facebook's feeds and in other places across their site.
Facebook and other social media networks are great tools to build brand awareness and promote your artwork.
Take a few extra minutes to make sure your images properly reflect your brand.
Refer back to this artist Facebook Page image size guide to make sure your images fit your Facebook page properly.
More Facebook Marketing Related Articles
Facebook Marketplace Social media platforms like Facebook and Instagram have changed the way people are purchasing products online. Not only do people purchase more products buy reviews they see from their friends on Facebook and Instagram but it is now possible for shoppers to shop on Facebook … [Read more…]
Facebook Business Page URL Facebook is still the top social media platform for businesses to promote their products and services. Creating a Facebook business page for your art business will help you share your art with a broader audience. Making it easy for your fans to discover you … [Read more…]
Facebook Business Page Are you interested in changing your Facebook fan page name? Facebook did not allow you to change a business page name in the past, but now the process is easy. However, Facebook will have to approve your Facebook page name. In this post, we will cover some important … [Read more…]