Are you trying to sell your artwork?
Is your studio becoming a storage area for unsold art?
Researching what art sells best and how other talented artists are marketing their artwork will help you develop a marketing strategy to build a thriving business.
As an artist, it's essential to know what art is selling well in the current market.
This can help you adjust your pricing accordingly and ensure you're generating sales.
Of course, you don't want to sacrifice your artistic integrity by only creating work you think will sell.
However, some market research can go a long way to ensure you can make a living as an artist.
In addition, knowing what art is selling well can also help you identify wall art trends you can tap into in your work.
By staying up-to-date on the latest trends in the art market, you can ensure that your work is always fresh and appeals to many buyers.
So, if you're looking to boost your art sales, make sure to do your research on what's hot in the art world.
Disclaimer: This post may contain affiliate links. If you make a purchase by clicking on an affiliate link, Nevue Fine Art Marketing may earn an affiliate commission at no additional cost to you. Affiliate relationships include, but are not limited to, Bluehost, Tailwind, Skimlinks, SareASale and StudioPress. To learn more visit Affiliate Link Disclosure Policy
Art That Sells – What Artists Need to Know
Art is a form of communication. Before humans began documenting events with text, they recorded historical events with images.
That was the way people communicated or documented events.
Today, we call that form of communication visual art, which can be found hanging on walls in homes and businesses worldwide.
People purchase art for different reasons.
Some people are collectors of a particular artist or style, like abstract art, while others buy art to accent walls in their homes.
Businesses hang art on the walls to create a more "welcoming" feeling or "distract time" in the waiting rooms.
Like any trade or specialty, artists have learned that money is to be made from their skills throughout the years.
Thanks to the internet, more artists today generate an income from their art and art skills than ever before.
Are you interested in selling your artwork? Are your friends telling you to start selling your abstract paintings at art fairs and online?
Before you start, you will want to know what abstract paintings sell.
Artwork That Sells Best
If you are thinking about starting an art career, you might be asking yourself these questions:
What type of paintings sells the best?
What color paintings sell best?
What types of paintings sell best on Etsy?
What was the best-selling art in 2021?
What medium sells best?
What sizes sell best?
What artwork sells the most is?
What is the best-selling art subject matter?
What are the most profitable crafts to sell?
Many artists become frustrated and impatient when their art is not selling.
They start to believe their art is not good enough or they are not creating the style of art people are interested in purchasing.
They search for the best theme or subject to paint.
Have you ever felt this way?
If you are interested in discovering what types of paintings sell best on Etsy, you can view them at Top Selling Art – Etsy
But before you do that, you might want to continue reading.
Art Business Today was surveyed in 2003 to find out the top 10 best-selling art subject matter for Paintings in the UK.
Best Selling Art Subjects
Traditional Landscapes
Local Views
Modern Landscapes
Abstracts
Dogs
Figure
Seascapes
Wildlife
Impressionistic Landscapes
Nudes
As you look at this list of the best-selling art subjects, we are sure most of you can say that you make art that fits into one of these five art styles or theme categories.
When it comes to art, there is no one-size-fits-all answer. The best-selling art form will vary depending on the artist's style, the buyer's taste, and the current trends in the art world.
However, there are a few general categories that tend to sell well. For example, many people are drawn to abstract art because it provides a creative outlet for self-expression.
Landscapes are also a population of the art world, as they can evoke feelings of tranquility and peace.
And, of course, portraits always have a market, as they provide a way to capture loved ones and cherished memories.
Ultimately, the best-selling art form is the one that speaks to the buyer on a personal level.
The question that needs to be answered is, "Why do some artists make money selling their artwork online while others struggle to land a sale?"
Even though most art falls into one of these most popular of art forms or subjects, some artists find it challenging to find art buyers for their creations.
Here are why your art might not sell even if your paintings fall into the "most popular art subjects" category.
Pricing
Photography – Quality of the image being showcased.
Demographics
Size
Colors
Mediums
Branding
These are just a few variables determining if a piece of artwork sells.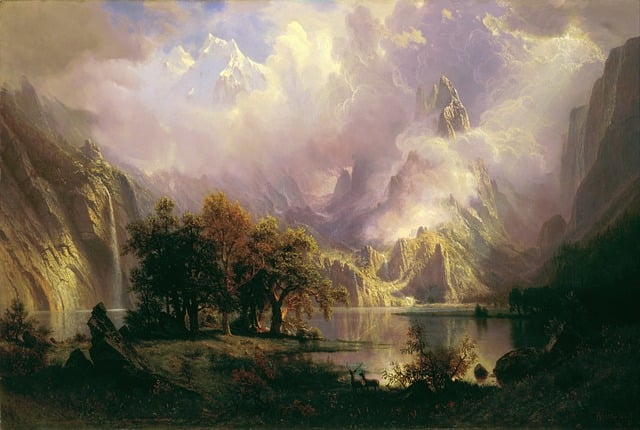 Pricing Art
Pricing art plays an essential part in art sales.
Popular artworks or art in demand will be more valuable, but even good paintings will sell if priced and marketed correctly.
Not everyone can afford to invest in an original painting, but many want to display art in their homes. This is why prints sell better than the original artwork.
Limited-edition giclee prints sell better than open-ended ones because they are more valuable.
When an artist limits how many prints a collection will be produced, the edition becomes more valuable to the buyer.
However, open-ended edition prints allow the artists to earn money from an original painting no matter how many sell.
You will want to consider these things when pricing your art and deciding if you will offer reproductions of your work.
High-ticket items are harder for artists to sell when they are just starting. They have to build name recognition before their higher-priced original paintings sell.
While building name recognition, you might consider selling prints to generate income from your artwork.
To learn how to price your art visit Pricing Artwork – Best Practices For Beginners
Related Post – What Size Art Prints Sell Best
Art Marketing
Popular artwork is not "popular" just because it is good art.
Marketing strategies determine if an artist or their paintings are known as popular art.
The definition of marketing is the process and activity of making people aware of a product or service that offers value to customers.
Your last painting might have won a painting competition, but you will never know if you don't enter it in a contest.
Your last painting might have sold, but nobody will know it exists if you never shared an image of your art on social media, on your website, in newsletters, or wrote blog posts about it. Therefore nobody will purchase it.
One of the main reasons a piece of art does not sell is because the right person has not seen it yet.
There is a target audience for every style of art.
Your target audience is people who have a passion for what you create.
As a selling artist, you must find where your target audience is and find a way to tell them that you have original artwork for sale.
Instead of focusing on if your art is good enough, focus on finding where your audience lives.
Once you have found them, start promoting your art to them.
Make them aware of your artwork and provide them with a way to make a purchase.
Some art marketing strategies are at the bottom of this post to help make your art more popular.
Related Resources:
Simple Strategy For Finding Your Target Audience
How To Find Your Target Audience In 3 Easy Steps
What Is Your Target Audience Searching For
How To Find Your Target Audience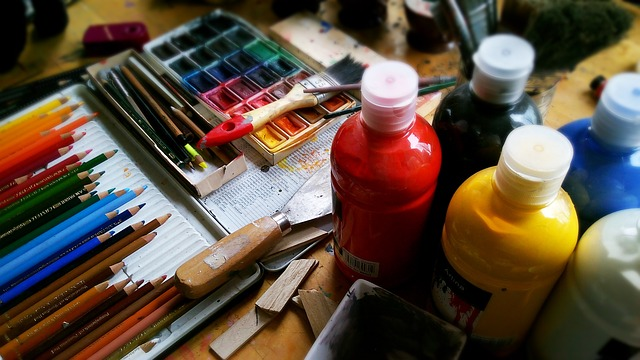 Everyone Is Unique
Everyone has different tastes and is attracted to different things.
It would be a boring world if everyone ate vanilla ice cream, dressed the same, drove the same vehicle, listened to the same music, watched the same television show, and had the same art on their walls.
Everything about your life and you is what makes you unique and different.
Your thoughts, emotions, and what you are attracted to define you as a person and artist.
No one in the world will have the same tastes as you do.
No one in the world will create art precisely like yours.
Yes, some professional artists will draw or paint the same subjects you do, but no one can replicate your style.
So the question that needs to be answered is, "Does knowing what art sells best hold any value to artists?
Does it matter if abstract paintings sell well if you are a wildlife painter? Abstract paintings sell well, but so does minimalist art, and doesn't every other art style.
Understanding who your target audience is and knowing where to find them will help you sell more art.
You can know the best-selling art on Etsy, but that will not help you increase your art sales if you do not know how to reach your audience. It doesn't matter if you created the most beautiful landscape painting. If people do not know your landscape painting exists, it will not sell.
Are you trying to discover your unique artistic voice so your artwork will stand out?
Selling Art Online
Selling art is not easy, and success does not happen overnight.
Much work is involved in selling art or anything product or service.
To sell art online, you must devote time during the week to learn the ins and outs of operating an online business. (Yes, selling art is a business.)
Start with learning the basics:
Writing Goals
Pricing
Brand Awareness
Photography (photographing your art)
Build an online presence – Digital Marketing
The list above might look overwhelming, but if you focus on one area at a time, you can develop a solid foundation for your business.
Schedule an hour or two every week to learn about operating a business and how to market your artwork.
There Is A Market For Your Art
You are lucky to be an artist in today's day and age.
Before the internet, artists would have to make art based on their location if they were interested in selling their crafts.
It would have been difficult for an artist living in Florida to sell a polar bear painting before the internet came along.
The artist might have gotten lucky to have a polar bear collector stumble across their painting, but we would have to believe the odds stacked against them.
Artists can now specialize in any subject and become successful no matter where they reside.
We are not saying that every subject will be easy to sell, but we are saying it is now possible for you to sell whatever subject you are passionate about.
The internet has allowed artists to express themselves through their craft without limitations.
With every positive, there is a negative.
Yes, an artist can sell any subject without being limited to location. The negative is there is much more competition due to the internet.
Artists who sell the most art are the ones who spend the time learning how to become marketing experts, not wasting time researching the most popular art subjects.
Not only will you want to enhance your artistic skills throughout your career, but you will also want to continue to learn about marketing your crafts.
Express Yourself
Art is a form of communication that creates emotion.
Just like when you listen to one of your favorite songs.
Musicians can create that particular emotion with instruments and harmony.
You, as an artist, can create that same feeling with a medium on a surface.
Instead of trying to find a diamond in the rough, spend time polishing your artistic skills.
Stay true to yourself, and learn how to communicate your feelings through your art.
It doesn't matter what medium or colors you use.
Your art will be a unique fingerprint of your inner voice.
Don't forget to brand your art with your signature.
You want everyone to know you are the artist who created the piece they enjoy.
Learn To Draw – How To Draw Realistic Drawings by Dave Nevue
Throw Away The List
Now that you know about "the best artwork that sells," list courtesy of Art Business Today. It is time to take the list and throw it away.
Traditional Landscapes
Local Views
Modern Landscapes
Abstracts
Dogs
Figure
Seascapes
Wildlife
Impressionistic Landscapes
Nudes
More than likely, you fall into one of the categories listed above.
Now is the time to stop worrying about what subjects sell better than others.
Spend your time finding out where your target audience is.
Learn how to promote and market your art and keep creating beautiful art.
How To Market Art Online
It is more important for you to spend time learning how to market your art rather than trying to find out what decorative art sells most.
Instead of searching for what the best-selling art was in 2016, search for the best ways to market art online.
Rather than researching the best-selling art on Etsy, research how to drive traffic to your Etsy Shop.
Put away some time weekly for learning and strive to become an art marketing expert.
People need to be knowledgeable about your art if you are hoping to sell it.
Here are some articles to help you get started on your marketing journey.
Online Gallery
If you sell decorative art online, you will need a place where people can view and purchase your work.
You can build or have someone build a website to showcase your decorative art and fine art.
Selling decorative art on Etsy is an easy way for artists to start.
There are also Third-Party websites that help make selling art easy for artists.
I think owning a WordPress site is the best way to go. You can have a WordPress site up in minutes with Bluehost "One-click" WordPress Installer.
Take some time to research what the best solution is for you.
Here are a couple of articles to help get you started.
Sell Art Online Free – 7 Popular Third-Party Sites for Artists
Related Resource: 15 Places To Sell Art Online
Art Blog
You might have heard the term "content marketing."
Content marketing is just a fancy phrase that means sharing your story. There are several different mediums you can use to share your story online. The most common mediums businesses use are blogging, video and audio.
You can easily build a WordPress blog and art gallery on one site with BlueHost.
Once you have created your WordPress website, install the free WooCommerce plugin. Once you have done that, you will have an online portfolio and a blog to attract your target audience. It is that simple.
Related Posts:
How To Install WooCommerce On A WordPress Artist Website
How To Add And Manage Products In WooCommerce
How To Add WooCommerce WordPress Categories
Providing valuable content and an easy way for people to share your posts will help you build an online presence.
You must create a content marketing strategy to be noticed on the overcrowded web.
Are you ready to build brand awareness and increase organic traffic to your art gallery?
Join all of the other artists who are building their businesses by blogging.
Here are a few articles to help get you started on developing a content marketing strategy.
Related Resource:
Build a Successful Creative Blog by April Bowles-Olin
Social Media Marketing
Creating a strategic social media strategy will help you build brand awareness and learn more about your audience.
Ensure your artist blog has a social share button like Social Warfare to make it easy for your readers to share your content.
Combining blogging and social media strategies into your art marketing plan will help to separate you from your competition.
Here are a few articles to help get you started on a social media plan that will work for you.
Would you like to learn how to market on Facebook?
Facebook Marketing Courses:
Facebook Marketing for Small Businesses with Nathan Latka
Start A Pinterest Business Account
Besides having a content marketing strategy, Pinterest will help you build brand awareness and drive traffic to your site.
If you want to sell fine and decorative art online, you have to start by learning how to drive traffic to your site, and Pinterest is a powerful platform that will help you do that.
Below are some posts to help you make the most out of your Pinterest Marketing Strategy:
How to Start a Pinterest Strategy for Artists
Below are some posts that will help you to save time on Pinterest and grow your Pinterest business faster than you could have ever imagined:
Final Thoughts On Art That Sells
Always believe that the art that sells the best is your art. Instead of wondering what art medium sells the best, spend time learning how to get your art noticed.
There are art buyers that are interested in what you are creating.
Find your niche and start marketing to your target audience.
No matter how large or small, every successful business researches its competitors.
As an artist, you should spend time researching the top-selling paintings or what the most popular art is at any given time.
You should also check how other artists promote their art and discover how they are building name recognition.
Art that sells is the art that many people see.
Do your research and become an expert at marketing your art, and soon you will have the best-selling paintings in your area.
You might also be interested in:
How To Sell Art At Craft Fairs