Last Updated on
Your email list is the most valuable asset of your online art business. Sending a well-crafted art newsletter will keep your click-through rate high.
The purpose of your art blog is to drive new traffic to your artist website and to provide unique content for your existing following to visit your site regularly.
Social media is for engaging and building relationships with your audience.
Your website is an online gallery that showcases all of your artwork and provides a way for your art collectors to make a purchase.
Your email list is a tool that guarantees a way for you to stay in contact with your target audience.
The people who give you their email address are people who like what you have to offer.
Those people are your target audience, and they are the people who will be more likely to purchase your art.
There is no guarantee that all of your social media following will see your latest post.
There is no guarantee that people will click on your blog post link in the search results, but it is guaranteed that people on your email list will have your latest art newsletter in their email box.
So how can you write an art newsletter that your email list will look forward too and open when they see it in their email box?
Below are some topics you can include in your art newsletter to keep them fresh, entertaining, and build relationships with your following.
By the end of this post, you will 13 topics you can write about for your art newsletter…
Highlight your artwork
Showcase older artwork
Art in progress
Upcoming events
Blog posts
Art business
Success stories
Failures and struggles
Sales and specials
Your story
How you started
Inspiration
Holidays
Highlight Your Artwork
People who join your art newsletter love your artwork.
Your artistic style is the primary reason people sign up for your email list.
They want to learn more about your artwork, so share pictures, videos, and stories that will connect your readers to your artwork.
When you are talking about your art, write as if you are only talking to them so they can connect with you personal level.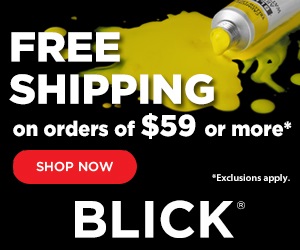 The more you can connect with your audience the more opt they art to purchase from you.
Showcase Older Artwork In Your Art Newsletter
So many artists get caught up, only showcasing new artwork.
People who just signed up did not see art you created a year or two ago.
Even if a painting sold, showcase it, and tell the story behind it.
Make sure that you emphasize that it is sold.
If someone likes the style of the piece that has been sold, they will be more likely to purchase a similar piece when it first becomes available. This is a great way to create a sense of urgency without sounding too pushy.
Highlighting older artwork will also help you to clear out some of your inventory that has been hanging around.
Art In Progress
So many artists, including me, have seen great results by sharing art in-progress photos and sharing the stories behind the entire process.
People love to see art come to life right before their eyes.
You might be surprised how many times you will sell a new piece of art you are working on before it has even been completed.
I can not even count how many times people have messaged me before I was finished with my pastel paintings.
This strategy has also increased my fine art print sales.
Upcoming Events
Always highlight all of the events you will be attending for the year.
Keep adding to the list as new events arise.
Share pictures and write about old events to inspire the reader to visit the next event you will be attending.
I keep the list of dates at the end of each newsletter.
Art Blog Posts
One of your goals is to drive as much traffic to your artist website as possible.
The more traffic your artist website receives the more opportunities you will have to sell your paintings and drawings.
Always include little pieces of your lates art blog posts and a link to where they can read the entire post.
Art Business
Talking about the business side of being an artist will help you to build a secondary following.
New artists are eager to learn how to sell their artwork and will appreciate your advice.
If you provide valuable tips that have helped you build your art business, they will help you by spreading the word about your art and art business.
Networking with other artists is a great way to grow your art business.
Success Stories
Both art collectors and artists love to hear success stories.
Positive stories will create more positive outcomes for both the writer and the readers.
Every success story will build your artist brand and make you appear as an authority in your niche.
Failures And Struggles
We are real people, and we all have great days, and we all have struggles we have to overcome.
The goal for your art newsletter is to build relationships with your readers so they will trust you and be inspired to purchase your artwork.
Talking about your failures and how you overcame them will inspire people to work towards their goals.
Highlight Sales And Special Prices In Your Art Newsletter
Your email list is a group of very important people and should be rewarded with special deals and a heads up for when you will be holding a sale.
Let them know ahead of time when you will be holding a sale and tell them to keep an eye out for an upcoming art newsletter that will be showcasing your sales.
I will also provide them with a coupon code for additional savings just to say thank you for being on my email list.
More Art Newsletter Topics
The list of topics above will probably be the main focus of your newsletters.
Do not think that every topic we covered has to be on every art newsletter.
In fact, it is the opposite.
People are busy so respect their time and just provide information that talks about one or two topics.
Keep your art newsletters short but personal and valuable.
Doing so will keep them opening new newsletters in their email box.
Here are some more topics you can include in your art newsletters:
Your Story – Share with your readers why you became an artist
How You Started – Share with your readers how you got started selling your artwork
Inspiration – Write about what inspires you to paint and draw
Holidays – Talk about the holidays and what you will be doing
Call to Action – Every art newsletter should end with a call to action. Give your readers something to do after they have finished reading your newsletter.
More Art Newsletter Articles
How To Avoid The Top Email Errors Made By Artists
7 Email Contact Lis Benefits For Artists
How To Build An Email List From Scratch Fast
Sell More Art Online By Growing Your Email List
How To Start An Email List Today So You Can Sell More Art
Top Tips For Creating A Successful Artist Newsletter
Writing A Newsletter Basics For Artists Selling Art
Popular Art Marketing And Sales Tutorials
Below are some of the most famous art marketing courses that will grow your online art business:
Most Popular – How to Make a Living Selling What You Make by Megan Auman
Most Popular – Build a Successful Creative Blog by April Bowles-Olin
How to Build a Business While Learning Your Craft by Megan Auman
Pinterest Marketing for Makers & Designers by Megan Auman
Did you enjoy this article? Don't forget to sign up for my free weekly newsletter.
You can also join me on:
Learn how to start, grow, and monetize your online art business.
The Complete Blogger Template Toolkit 
OVER 450+ Templates You Need to Quickly Create Stunning, Jump-Off-The-Screen Image to Grow Your Blog-- Without Having to Learn Design!