How To Inspire Your Fans To Open Your Art Newsletter
An email list is the most valuable asset of an artist's online art business.
A newsletter is one of the most significant assets to develop great relationships with your fans.
How do you inspire the people on your email list to open your newsletter when it is in their mailbox?
Sending a well-crafted art newsletter and developing an email marketing for artist strategy will keep your click-through rate high.
Click-through rate is the percentage of people who click on a link.
Designing an effective newsletter marketing plan can be a challenge.
This art newsletter guide covers everything you will need to know about creating art newsletters your collectors will be excited to see in their mailbox.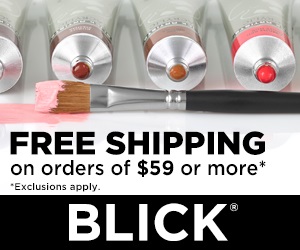 Disclaimer: This post may contain affiliate links. If you make a purchase by clicking on an affiliate link, Nevue Fine Art Marketing may earn an affiliate commission at no additional cost to you. Affiliate relationships include, but are not limited to, Bluehost, Tailwind, Skimlinks, SareASale and StudioPress. To learn more visit Affiliate Link Disclosure Policy
The objective of any artist's marketing plan is to have people become aware of an artist's artwork.
The goal of your art blog is to direct new traffic to your artist website and to produce unique content for your existing fans so they will visit your site regularly.
An online marketing plan is broken down into several different subjects including blogging, social media, online art gallery (WordPress website), and email marketing.
Social media is for engaging and building relationships with your audience.
Your website is an online gallery that showcases all of your artwork and provides a way for your art collectors to make a purchase.
Your email list is a tool that guarantees a way for you to stay in contact with your target audience.
The people who give you their email address are people who like what you have to offer.
Those people are your target audience, and they are the people who will be more likely to purchase your art.
There is no guarantee that all of your social media following will see your latest post.
To get an idea of how many people see your Facebook posts visit How Many People See Your Facebook Posts.
There is no guarantee that people will click on your blog post link in the search results, but it is guaranteed that people on your email list will have your latest art newsletter in their email box.
So how can you write an art newsletter that your email list will look forward too and open when they see it in their email box?
Grow Your Email List
Before we talk about what you should be writing in your newsletter to help you increase your CTR (Click Through Rate), I want to talk about the importance of build an email list.
According to HubSpot, email generates $38 for every $1 spent. Talk about a crazy-high ROI! (Source: Neil Patel)
With those numbers, the question you should be asking your self is "How can I build my email list?", rather than "Should I build an email list?"
Tools like AWeber and OptinMonster make it easy for you to place opt-ins on your WordPress website.
OptinMonster is a powerful conversion optimization toolkit that will grow your email list, get more leads, and increase sales.
There are different strategies that small business owners are using to grow their email list, but in my opinion, the best way to get people to join your list is to provide exceptional content and create beautiful art so they will want to continue to read your posts about your art business and admire your newest art online.
If you write high-quality blog posts that drive traffic to your site, people will sign up to your email list with the AWeber or OptinMonster plugin.
To learn what type of posts drive traffic to websites visit How Pillar Content Generates Traffic.
Using an email marketing tool is an essential part of having a successful art newsletter.
The best ones offer a ton of personalization options and allow you to create a very professional looking newsletter with ease.
I've put together a short list of just a few of the best email marketing tools out there right now.
Email Marketing Services
To send your newsletters to your email list you will need to use an email marketing service like the ones listed below.
Mailchimp is perhaps the best-known email marketing tool out there and for good reason too. It is, quite simply one of the best. It has millions of customers ranging from massive enterprises right down to the one-man entrepreneur operations and because of that they have been able to develop more than 300 integrations you can use to personalize your email marketing strategy. Because Mailchimp caters to everyone they are also able to offer a variety of price points ranging from free all the way up to $299 a month.
Constant Contact is incredibly easy to use with more than 100 email templates for you to pick from that can be edited with the very easy to use drag and drop editor. It is incredibly user friendly and will allow you to do a variety of things ranging from creating surveys to automating emails with ease. You can use quite a few of the basic features completely free, but to get the most out of Constant Contact you will have to pay for it.
Zoho Campaigns is a little bit on the expensive side, but with that comes a management system that offers nearly everything you could want, it connects to Google Analytics, has A/B Testing, and social media marketing of course. But, what it lacks is a free option. So while it's a great tool, you just don't know if it's going to work well for you until you've already sunk money into it. The good news though is that it does have a reputation for being one of the best.
Campaigner is another one of those email marketing tools that is considered the best of the best. It offers amazingly in-depth automation that includes automatic responses to queries and complex email workflows. They also offer a few different ways to test your emails to see which ones land better with your customers.
Hubspot's free email marketing tool is a fantastic place for anyone just starting their business or just venturing into the world of email marketing for the first time. They have an easy to use drag and drop email builder that will allow you to build gorgeous, eye-catching emails with ease.
AWeber was designed with entrepreneurs and small businesses in mind. While some of the other tools mentioned above offer a lot of complexity and flexibility AWeber understands that most small businesses don't need all the tools that a large corporation might need. Sometimes the tool that does the job at hand and does it well is the tool without all the bells and whistles. AWeber is that tool. This is the tool that I prefer to use. It's very easy to use and doesn't require you to learn anything new to create professional-looking newsletters.
How Do I Create An Online Newsletter
There are newsletter software and sites available like Aweber and MailChimp that make it easy to create and send emails in bulk.
Aweber has predesigned templates and templates you can easily design to compliment your brand.
Login to Aweber To create an art newsletter with AWeber's templets with one click.
Click Select A Template, scroll through the different templates to find a design you like.
Click Load Template, use the point and click editor to add your content.
Now that you know how easy it is to create a newsletter, let's talk about what you should write about.
Artist Newsletter Examples
Below are some topics you can include in your art newsletter to keep them fresh, entertaining, and build relationships with your following.
By the end of this post, you will have a list of many different topics you can write about for your art newsletter.
The variety of topics you write about will make everyone on your mailing list eager to read your monthly newsletters.
Highlight your artwork
Showcase older artwork
Art in progress
Upcoming events
Blog posts
Art business
Success stories
Failures and struggles
Sales and specials
Paintings and drawings that have sold
Your story
How you started
Inspiration
Holidays
Highlight Your Artwork
People who join your art newsletter love your artwork.
Your artistic style is the primary reason people sign up for your email list.
They want to learn more about your artwork, so share pictures, videos, and stories that will connect your readers to your artwork.
When you are talking about your art, write as if you are only talking to them so they can connect with you personal level.
The more you can connect with your audience the more opt they art to purchase from you.
Showcase Older Artwork In Your Art Newsletter
So many artists get caught up, only showcasing new artwork in their newsletter.
People who just signed up did not see art you created a year or two ago.
Even if a painting sold, showcase it, and tell the story behind it.
Make sure that you emphasize that it is sold.
If someone likes the style of the piece that has been sold, they will be more likely to purchase a similar piece when it first becomes available.
This is a great way to create a sense of urgency without sounding too pushy.
Showcasing older artwork will also help you to clear out some of your inventory that has been hanging around.
Selling art to new art collectors is easier when they see that other collectors are purchasing fine art from you.
Newsletter articles that highlight previously sold art should also highlight prints available for the artwork that has been sold.
Wouldn't you like to continue to earn money from a piece that has already been sold?
Art In Progress
So many artists, including me, have seen great results by sharing art in-progress photos and sharing the stories behind the entire process.
People love to see art come to life right before their eyes.
You might be surprised how many times you will sell a new piece of art you are working on before it has even been completed.
I can not even count how many times people have messaged me before I was finished with my pastel paintings.
This strategy has also increased my fine art print sales.
There are art enthusiasts that have been following me for years. They can not afford to purchase my original pastel paintings, but they enjoy owning a giclee print of the original.
Upcoming Events
Always highlight all of the events you will be attending for the year.
Keep adding to the list as new local art fairs you will be attending and other events that arise.
Share pictures and write about old events to inspire the reader to visit the next event you will be attending.
I keep the list of upcoming dates at the end of each newsletter.
Art Blog Posts
One of your goals is to drive as much traffic to your artist website as possible.
The more traffic your artist website receives the more opportunities you will have to sell your paintings and drawings.
Always include little pieces of your lates art blog posts and a link to where they can read the entire post.
Best Art Blog Traffic Tips That Work
Art Business
Talking about the business side of being an artist will help you to build a secondary following.
New artists are eager to learn how to sell their artwork and will appreciate your advice.
If you provide valuable tips that have helped you build your art business, they will help you by spreading the word about your art and art business.
Networking with other artists is a great way to grow your art business.
Success Stories
Both art collectors and artists love to hear success stories.
Positive stories will create more positive outcomes for both the writer and the readers.
Every success story will build your artist brand and make you appear as an authority in your niche.
Failures And Struggles
We are real people, and we all have great days, and we all have struggles we have to overcome.
The goal for your art newsletter is to build relationships with your readers so they will trust you and be inspired to purchase your artwork.
Talking about your failures and how you overcame them will inspire people to work towards their goals.
Highlight Sales And Special Prices In Your Art Newsletter
Your email list is a group of very important people and should be rewarded with special deals and a heads up for when you will be holding a sale.
Let them know ahead of time when you will be holding a sale and tell them to keep an eye out for an upcoming art newsletter that will be showcasing your sales.
I will also provide them with a coupon code for additional savings just to say thank you for being on my email list.
Paintings That Have Sold
Like I have mentioned earlier, talking about pieces that have sold is a powerful art marketing strategy.
People are more inspired to purchase from an artist online when they see that other people are buying their artwork online.
Include links to POD sites if you sell prints of the artwork that has been sold.
Even More Art Newsletter Ideas
The list of topics above will probably be the main focus of your newsletters.
Do not think that every topic we covered has to be on every art newsletter.
In fact, it is the opposite.
People are busy so respect their time and just provide information that talks about one or two topics.
Keep your art newsletters short but personal and valuable.
Doing so will keep them opening new newsletters in their email box.
Here are some more topics you can include in your art newsletters:
Your Story – Share with your readers why you became an artist
How You Started – Share with your readers how you got started selling your artwork
Inspiration – Write about what inspires you to paint and draw
Holidays – Talk about the holidays and what you will be doing
Call to Action – Every art newsletter should end with a call to action. Give your readers something to do after they have finished reading your newsletter.
More Art Newsletter Articles
What Are Some Examples Of Engaging Email Digests And Newsletters
The best way to build an art business is by studying what other successful artists are doing.
Find artists who sell art online and join their newsletter.
See what type of content they publish, the design of the newsletter, and how they showcase their artwork.
Go to KeySearch to discover other artists online.
Click Explorer. Type in the URL of your favorite artist. You could also use your URL as well.
Scroll down to where you see Top Competitors.
Click View Competitors.
A list of 20 top competitors will be displayed.
Go through the list and find artists that have the same success as the artist you put in the search bar.
There will be sites like Etsy and Pinterest. Ignore those links. You are looking for artist websites.
Take the names you found and repeat the steps to discover more artists.
When you have a list of 10 artists, sign up for their newsletters.
Study every newsletter that comes into your mailbox to see if any strategies will work for your art business.
Final Thoughts On Art Newsletter Marketing
As I have mentioned earlier, it will be easier to sell art to people on your newsletter than to find new customers.
Develop a strategy and use tools like OpptinMonster to help build your email list faster.
The next step is to write down all of the topics we covered today and create an email marketing calendar to help keep your newsletters fresh to increase your CTR.
Most email services, including free ones like Mail Chimp, offer analytics to discover what types of newsletters people are enjoying.
Study analytics to make your art newsletter marketing plan stronger.
Popular Art Marketing And Sales Tutorials
Below are some of the most famous art marketing courses that will grow your online art business:
Most Popular – How to Make a Living Selling What You Make by Megan Auman
Most Popular – Build a Successful Creative Blog by April Bowles-Olin
How to Build a Business While Learning Your Craft by Megan Auman
Pinterest Marketing for Makers & Designers by Megan Auman
Did you enjoy this article? Don't forget to sign up for my free weekly newsletter.
You can also join me on:
Learn how to start, grow, and monetize your online art business.
Art Business Planners