Artists and art galleries are taking advantage of digital marketing and seeing amazing results.
Art sales have been steadily increasing over the past ten years, and it does not look like it will be slowing down any time soon.
The internet has changed how art collectors discover new and fresh artwork and how art galleries and artists conduct business.
Many artists are intimidated by selling art online, but digital marketing is pretty straightforward.
Why Artist Websites Should Be Built On WordPress
Or use a third-party platform to showcase your artwork
16 Best Websites To Sell Art Online
Start an art blog and publish content regularly to drive traffic to your artist's website.
Start an email list to keep in touch with your art collectors. Develop strategies to grow your mailing list.
How To Start An Email List Today So You Can Sell More Art
Make a presence on social media to build relationships with potential art collectors.
The concept of a marketing strategy is straightforward, but the execution takes excellent work and commitment.
Today's post will highlight some fresh marketing ideas that will help boost your art sales, even if you are a master at digital marketing.
The art marketing tips listed below will not produce the same results for everyone.
Read through each and decide which strategies will help you reach your art business goals.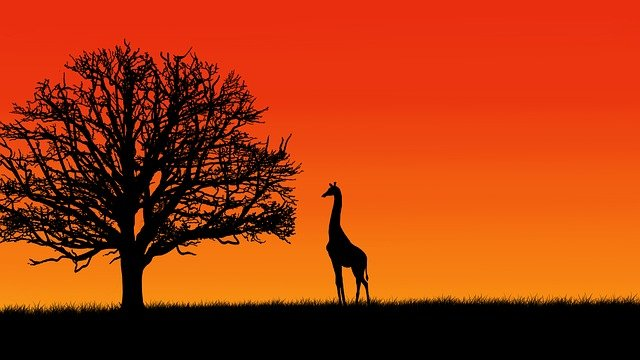 Disclaimer: This post may contain affiliate links. If you make a purchase by clicking on an affiliate link, Nevue Fine Art Marketing may earn an affiliate commission at no additional cost to you. Affiliate relationships include, but are not limited to, Bluehost, Tailwind, Skimlinks, SareASale and StudioPress. To learn more visit Affiliate Link Disclosure Policy
Popular Art Marketing Strategies That Boost Sales
By the end of this post, you will know…
How To Promote Art Online
Hold A Giveaway
Marketing Giveaway Ideas
Free Art Ideas
Stream Live In The Studio
Make Funding A Fun Experience
Create Art Demos
How To Market An Art Show
Surprise With Handwritten Notes
Send Exclusive Show Invites
Surprise Clients With Special Offers
More Art Marketing Ideas
Join Art Competitions
Network
Local Events
Studie Your Competition
Why Is It Important To Promote Art Online
It is more important than ever for artists to have an online presence in today's day and age.
With the internet being such a prominent force in our lives, it is the perfect tool for artists to reach a wider audience.
By promoting their art online, an artist can reach people worldwide and potentially start their art careers. This allows them to get their name and work out there, but it also provides an easy way for interested parties to contact the artist.
In addition, promoting art online can help build a following and establish a base of potential customers.
Overall, there are countless reasons why artists should promote their art online, and doing so can only help to further their careers.
Here are some effective strategies to reach potential clients online.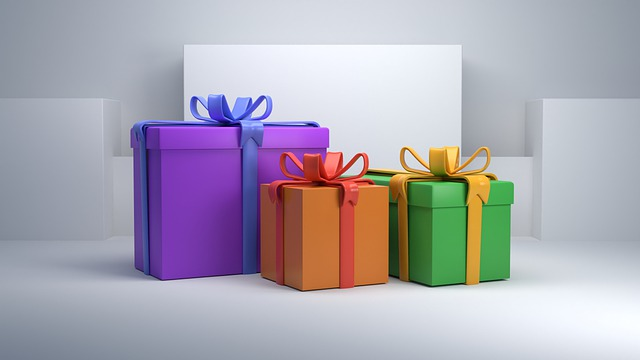 Hold A Giveaway
Offering giveaways is an easy way to keep your current art collectors excited about your newest artwork.
Who doesn't like giveaways or raffles?
You have worked hard to build your email list and social media following.
The next step is to keep your fans interested in what you are doing.
You want your audience to think about you first when they are in the market to purchase fine art.
Holding a free chance to win one of your creations is a great way to keep your followers active on your social media pages and have them look forward to seeing your following newsletter.
Yearly Giveaway Plan:
Decide how many giveaways you will be running throughout the year. You can offer one a year, two a year, or even once a month.
Decide on what product you will be giving away. You do not have to give a valuable painting that took 80 hours to complete. Giveaways are meant to inspire your art buyers to make a large purchase from you when they are in the market for purchasing a new piece of art.
Decide how your audience can enter the giveaway and how long they will wait to hear who won.
Promote the giveaway for one week before the start date.
Allow 3-7 days for people to join and post the date and time you will announce the winner on social media and your artist website and reveal the winner in a newsletter.
This practical art marketing strategy will help you make a social media presence that will inspire potential buyers to purchase art.
Marketing Giveaway Ideas
Decide what platforms you would like to showcase your giveaways.
Start with the most popular social media platforms you are active on.
You can promote the giveaway on your online marketing platforms but make people join your email list or follow you on your most popular social media business page.
Announce the giveaway one week before the start date.
Give a reminder three days before the start date.
Make one more announcement one day before the giveaway.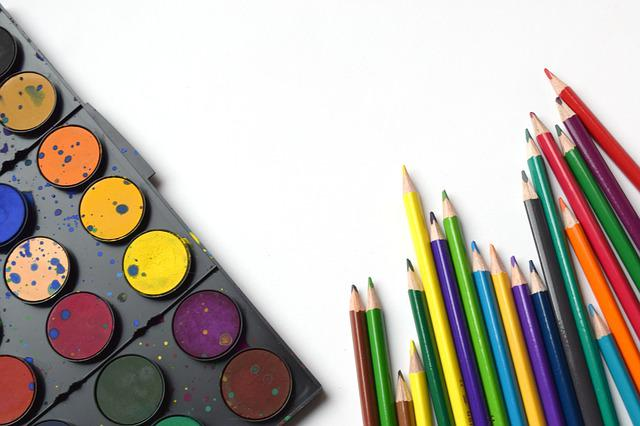 Free Art Ideas
Many artists offer fine art prints, greeting cards, and calendars.
Think about what will excite your audience to participate in your giveaway.
Some artists even offer art prints on merchandise for giveaways, like mugs, shirts, and canvas bags.
Offering copies of your artwork on merchandise for a giveaway might be a great strategy if you use a print-on-demand service.
POD Websites How To Increase Art Sales
Funding
Are you trying to supplement your income while waiting for your original art to sell?
Many artists are using subscription services like Patreon, YouTube, and Gumroad.
Your fans love your artwork, and they want to see you succeed.
Asking your fans for support is excellent for offering support while receiving items or services in return.
More and more artists are using Patreon for art tutorials.
Other artists offer monthly downloadables, greeting cards, and prints of their art for fans who fund them through platforms like Gumroad.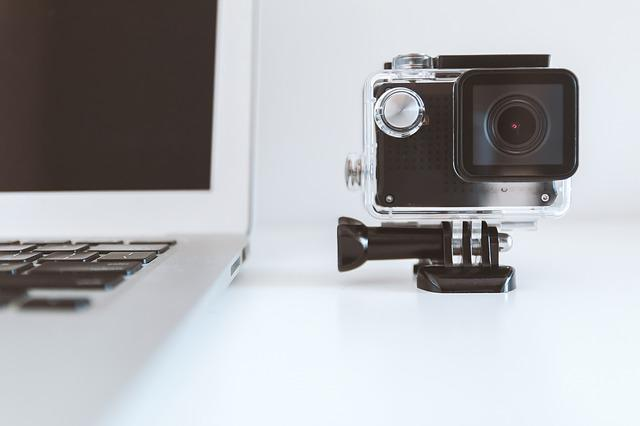 Live Stream Videos
Videos and Live stream videos are becoming more popular online.
Art in progress has always performed well for many artists.
Artists often sell a piece before completion because they showcase art in-progress photos.
Artists can do a live stream video of them creating art in several ways.
One way is to use a webcam or camera to stream the process on sites like Twitch or YouTube.
Another way is to set up a live feed on social media sites like Facebook or Instagram.
Finally, some artists may use specialized software to live stream their artwork. Whichever method is used, it is essential to have a clear and concise plan for the live stream before starting.
This will ensure that viewers can understand and follow the artist's process.
Short Videos
Social media platforms like YouTube and Instagram have become essential tools for artists who want to sell their work in today's digital world.
By posting short videos about their art, artists can reach a broad audience of potential buyers.
These videos can promote new pieces, showcase completed works, or give viewers a behind-the-scenes look at the artist's process.
In addition to increasing visibility, videos can help build rapport with potential customers.
By humanizing the artist and sharing their story, videos can create a connection that encourages viewers to support the artist by purchasing their work.
In short, by posting short videos about their art, artists can reach more potential buyers and sell more art.
The art world is changing, and more people buy art online, so you have to use every tool available to help see your art by the right people.
Short videos perform well on Instagram, Twitter, and Facebook.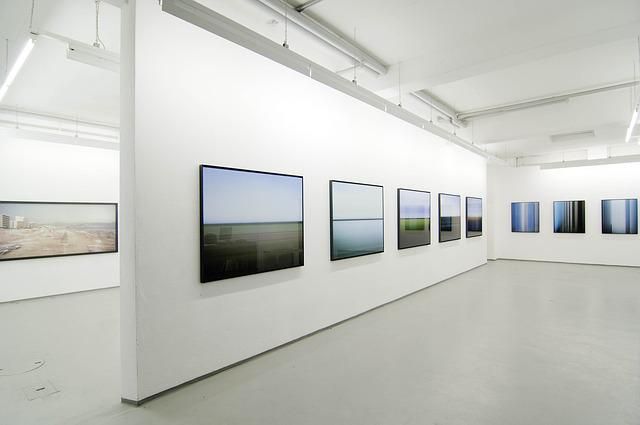 How To Market An Art Show
There are several reasons an artist needs to promote an art show they will sell products at.
One of the most important reasons is that it helps get the word out about the event. This is especially important if the show is a new one or is not well known.
Promoting the show can help attract people who might not know about it. It can also help build interest and excitement for the event.
Additionally, promoting the show can help increase sales.
By making people aware of the event and generating interest in attending, artists can sell more art and make more money.
Finally, promoting an art show can help build relationships with other artists and art enthusiasts. By working together to promote the event, artists can form connections and develop friendships that can last long after the show.
Handwritten Notes
Do not underestimate the power of handwritten notes.
Passing out greeting cards highlighting upcoming art fairs to people you know goes a long way.
Your artwork should be printed on the front of the greeting card, and on the inside should include all of the upcoming dates to events you will be attending.
Send Exclusive Show Invites
Do you showcase your art at open-house events?
Inviting VIPs to attend your open house events is an excellent way to promote the event and increase the chance of selling some original artwork.
Offer them a chance to see your newest art before the doors open to the public.
Your target audience will be flattered and support you for years to come.
Send the invitations via mail and email to your top art collectors.
Special Offers
Include special offers to both your local craft fairs and open house invitations.
A discount or free gift for attending an event goes a long way.
More Marketing Art Ideas
Here are some more ideas to help you get the most out of your art marketing efforts.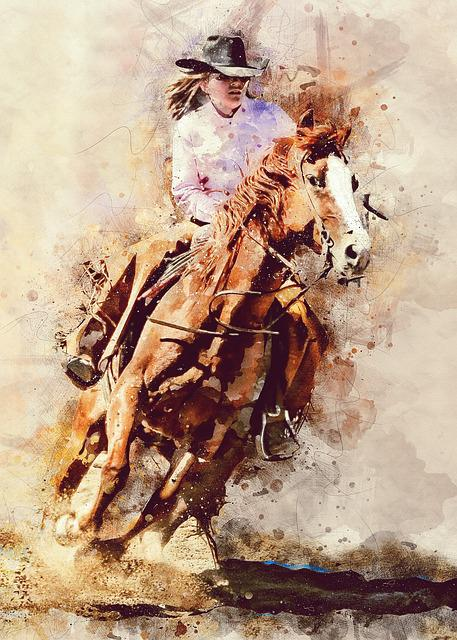 Join Art Competitions
As an artist, it can be challenging to get your work noticed. But entering and winning an art competition can help give you the exposure you need to jumpstart your career.
Here are a few ways that winning art competitions can help you sell more art:
1. Winning an art competition can help validate your work in the eyes of art lovers and gallery owners. If a respected organization has recognized your work, it will be more likely to catch the attention of buyers.
2. Competitions can also provide valuable publicity. Not only will your name be listed in the competition catalog, but many competitions also receive media coverage. This can help generate interest in your work and result in more sales.
3. Finally, winning a competition often comes with a cash prize. This can give you the financial resources you need to invest in marketing and promotion, which will help increase sales of your artwork.
By taking the time to enter art competitions, you can boost yourself as an artist and help you build a personal brand.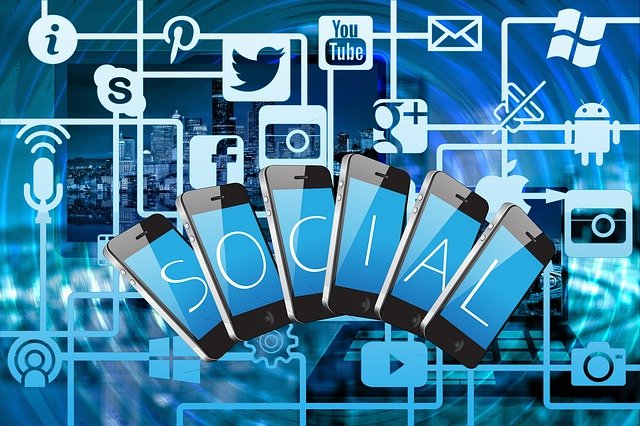 Network
Networking with other artists can be a powerful tool for selling art. By getting to know other artists in your field, you can learn about new opportunities and get your work ahead of new potential buyers.
In addition, networking can also help you build relationships with art dealers and galleries, leading to more sales.
And finally, by connecting with other artists, you can exchange ideas and techniques, which can help to improve your own art practice.
In short, networking with a professional artist is a great way to boost your career. So if you're an artist looking to take your career to the next level, reach out and connect with other artists in your field.
Join Local Events
As an artist, it can be easy to get caught up in your own world and forget about the art community around you. However, engaging with the local arts scene is essential for connecting with other creatives and maintaining a healthy creative practice.
Attending local events such as art fairs, gallery openings, and workshops can help you stay inspired and up-to-date on trends. Community events are a great way to build relationships with potential clients and collaborators.
And finally, simply getting out and enjoying the work of other artists can be a fun and enriching experience.
Study Your Competition
In any field, it is vital to know who your competition is. This is especially true for artists.
By studying other artists' work, you can better understand your work and its place in the marketplace.
Additionally, you can learn from the successes and failures of other artists. For example, if you see another artist selling a lot of work, you may want to examine their pricing and marketing strategies to see if you can apply them to your own business.
On the other hand, if you see an artist struggling to sell their work, you can learn from their mistakes and avoid making similar mistakes in your own career.
In short, studying your competition can help you to improve your own work and increase your chances of success.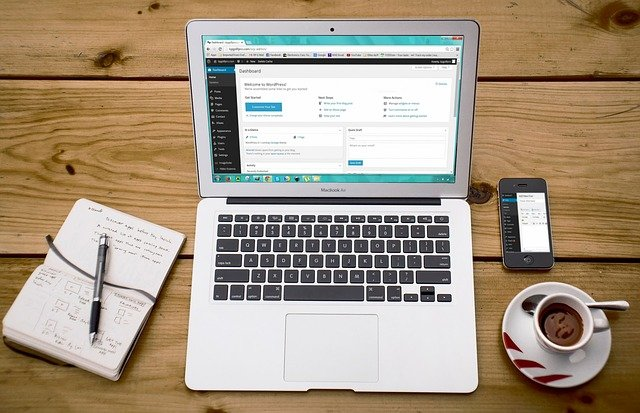 Have An Art Website
In the ever-changing world of technology, one constant has been the importance of an artist's website.
In the past, art websites were simply a place to showcase work.
However, in today's market, a website is much more. It is a tool for marketing yourself and your work, building a fan base, and connecting with other artists.
In short, an online portfolio on Etsy or a website builder is essential for anyone who wants to succeed in the art world.
While there are many different ways to create a website, the most important thing is to ensure that it is professional and reflects your unique style.
With time and effort, you can create an online presence to help you stand out from the crowd.
Social Media Marketing
Social media marketing is a critical tool for artists in the modern age. By building a presence on platforms like Instagram, Facebook, and Twitter, artists can reach a broad audience of potential fans.
In addition, social media can generate buzz around exhibitions and events and drive traffic to an artist's website or online store.
Perhaps most importantly, social media allows artists to connect with their audience personally, fostering a sense of community and connection that can be difficult to achieve through more traditional forms of marketing.
For all these reasons, it is essential for artists to learn about social media marketing and to develop a strategy for using these platforms to their advantage.
Selling artwork is a numbers game. The more people see your work, the better your chances of having someone purchase your work.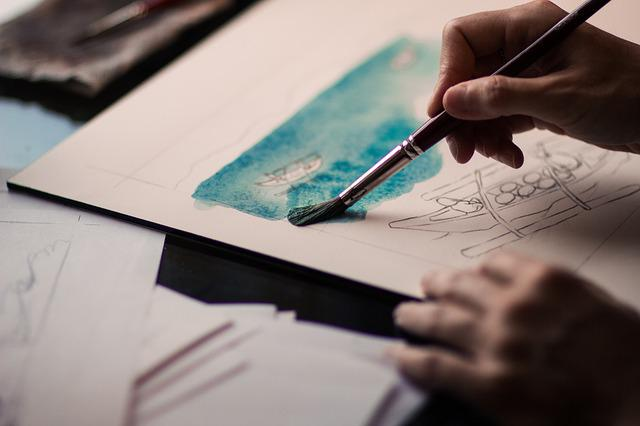 Learn New Skills
As an artist, it is essential to adapt to changes in your field and learn new techniques. The art world is constantly evolving, and what was popular yesterday may not be popular today.
By learning new techniques, you can ensure that you can always meet the demands of the marketplace.
In addition, learning different skills can help you to stay ahead of the competition. There are always new artists entering the field, and if you want to stay successful, you need to be able to offer something that they cannot.
Finally, enhancing your skills can make you a better artist. The more techniques you know, the more options you will have for creating art.
Whether trying to keep up with the latest trends or simply becoming a better artist, learning new techniques is essential for making art people are willing to invest in.
Learn About SEO
Learning about SEO is essential so potential clients can easily find your website.
By optimizing your website for search engines, you can ensure that your website will increase in search results, making it more likely that people will see and visit it.
In addition, SEO can help you target specific audiences, such as people looking for art in a specific style or living in a particular area.
You can reach more people and sell more of your artwork by learning how to use SEO effectively. Tools like SEMRush make it easy to discover keywords your target audience uses to find products like yours.
Word Of Mouth
When it comes to marketing art, word of mouth is still one of the most potent tools artists have at their disposal. People are more likely to buy something if a friend or family member recommends it. And when it comes to art, word of mouth can be particularly effective.
After all, art is a highly personal purchase, and people often want to get advice from someone they trust before making a decision.
As an artist, you can encourage word of mouth by asking your fans and followers to spread the word about your work. You can also offer discounts or other incentives to people who recommend your work to others.
Have An Artist Statement
Many artists find that having an artist statement helps them communicate their vision and ideas to others.
In a world where art is often seen as a commodity, an artist's statement can be a way to remind viewers that the work is about more than just its market value.
By articulating the thoughts and motivations behind their work, artists can help viewers see the work in a new light and appreciate it deeper.
A well-crafted artist statement can also be a valuable tool for marketing their work and building a reputation for emerging artists. In short, an artist statement can be a vital tool for any artist who wants to share their work with the world.
Create New Work Regularly
As an artist, it is essential to create new work regularly for a few reasons.
First, it helps you to stay sharp and maintain your creative edge. When you are constantly generating new ideas, you are less likely to get bored or fall into a rut.
Second, new work attracts attention. People will eventually stop paying attention if you only ever show the same few pieces.
However, if you are constantly debuting new work, people will always have something to look forward to.
Finally, creating new work keeps you motivated and inspired. Getting discouraged when things aren't going your way can be easy, but starting fresh with a new project can give you the boost you need to keep going.
So whether you're a professional artist or a hobbyist, keep creating new work – it's good for your career and soul.
Focus On Quality Art
Artists need to focus on the quality of their work, not only the quantity.
Your artwork must represent the best and most representative work of its type. If you are unsatisfied with its work, you cannot expect others to be.
Choose wisely and don't worry about quantity but quality and representational power.
The Quality of your art is not optional; it is mandatory for you to be successful and for others to be happy with their purchase.
If you are satisfied with the work and you are satisfied with your art, then others will buy from you again. And they will buy for a long time as you continue improving your artwork and working hard to get better art.
Conclusion:
Why do you think your local art gallery is promoting its business online?
Do you think having your art in a gallery is the only way you can sell art?
So many artists ask, "How does art marketing work?"
The answer is simple: have a platform that showcases your artwork, and use all of the available tools to make a presence online.
People are searching for art like yours as we speak.
Get your artwork out there so they can purchase it for their home.
Related Posts:
How to Host an Instagram Giveaway and Increase Your Art Sales
12 Twitter Marketing Benefits for Artists
7 Social Media Marketing Strategies For Artists
How To Make Money Selling Your Art At Craft Fairs
How To Make Money Selling Your Art At Craft Fairs
How To Write A Well-Written Art Description