Artists and art galleries are taking advantage of digital marketing, and see amazing results.
Art sales have been steadily increasing over the past ten years, and it does not look like it will be slowing down any time soon.
The internet has changed the way art collectors discover new and fresh artwork, and the way art galleries and artists are conducting business.
Many artists are intimidated selling art online but digital marketing is pretty straight forward.
Why Artist Websites Should Be Built On WordPress
Or use a third-party platform to showcase your artwork
16 Best Websites To Sell Art Online
Start an art blog and publish content on a regular schedule to drive traffic to your artist website.
Start an email list to keep in touch with your art collectors. Develop strategies to grow your mailing list.
How To Start An Email List Today So You Can Sell More Art
Make a presence on social media to build relationships with potential art collectors.
I am not going to sit here and tell you that digital marketing is easy.
The concept of a marketing strategy is straight forward, but the execution takes a great deal of work and commitment.
In today's post, I want to highlight some fresh art marketing ideas that will help you to boost your art sales even if you are a master at digital marketing.
All of the art marketing tips I am going to talk about will not produce the same results for everyone.
Read through each of them and decide which strategies will help you to reach your art business goals.
Visits, art marketing – art business resource, blogging tips, and social media marketing resource for more information about online marketing.
I have over 1,000 articles about online marketing and new ones added every week.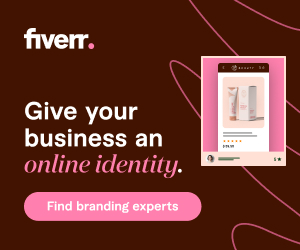 Disclaimer: This post may contain affiliate links. If you make a purchase by clicking on an affiliate link, Nevue Fine Art Marketing may earn an affiliate commission at no additional cost to you. Affiliate relationships include, but are not limited to, Bluehost, Tailwind, Skimlinks, SareASale and StudioPress. To learn more visit Affiliate Link Disclosure Policy
Popular Art marketing Ideas That Boost Sales
By the end of this post, you will know…
How To Promote Art Online
Hold A Giveaway
Marketing Giveaway Ideas
Free Art Ideas
Stream Live In The Studio
Make Funding A Fun Experience
Create Art Demos
How To Market An Art Show
Surprise With Handwritten Notes
Send Exclusive Show Invites
Surprise Clients With Special Offers
More Art Marketing Ideas
Join Art Competitions
Network
Local Events
Studie Your Competition
How To Promote Art Online
I have outlined the foundation of marketing art online earlier and provided you with links to an abundance of articles relating to online art marketing.
Let's talk about some new and exciting marketing tips you can start implementing to boost your art sales.
I am going to start with online art marketing strategies because making an online presence is essential to the growth of your art business.
Hold A Giveaway
An easy way to keep your current art collectors excited about your newest artwork is to offer giveaways.
Who doesn't like giveaways or raffles?
You have worked hard to build your email list and social media following.
The next step is to keep your fans interested in what you are doing.
You want your art collectors to think about you first when they are in the market to purchase fine art.
Holding a free chance to win one of your creations is a great way to keep your following active on your social media pages and have them look forward to seeing your next newsletter.
Yearly Giveaway Plan:
Decide how many giveaways you will be running throughout the year. You can offer one a year, two a year, or even once a month.
Decide on what product you will be giving away. You do not have to give a valuable painting that took you 80 hours to complete. Giveaways are meant to inspire your art collectors to make a large purchase from you when they are in the market for purchasing a new piece of art.
Decide how your art collectors can enter the giveaway and how long they will have to wait to hear who won.
I suggest promoting the giveaway for one week before the start date.
Allow 3-7 days for people to join and post the date and time you will be announcing the winner on social media.
I also suggest revealing the winner in a newsletter.
Marketing Giveaway Ideas
Decide what platforms you would like to showcase your giveaways.
I suggest using your most popular social media business account or newsletter for people to sign up for the giveaway.
You can promote the giveaway on all of the platforms you use for online marketing but make people join your email list or follow you on your most popular social media page.
Announce the giveaway one week before the start date.
Give a reminder three days before the start date.
Make one more announcement one day before the giveaway.
Free Art Ideas
Many artists do very well, offering fine art prints, greeting cards, and calendars.
Think about what will excite your audience to participate in your giveaway.
Some artists even offer prints of their art on merchandise for giveaways like mugs, shirts, and canvas bags.
If you use a print on demand service, offering copies of your artwork on merchandise for a giveaway might be a great strategy.
POD Websites How To Increase Art Sales
Funding
Are you trying to supplement your income while you are waiting for your original art to sell?
Many artists are taking advantage of subscription services like Patreon, YouTube, and Gumroad.
Your fans love your artwork, and they want to see you succeed.
Asking your fans for their support is an excellent way for them to offer support while receiving items or services in return.
More and more artists are using Patreon for art tutorials.
Take a look at how well wildlife artist Jason Morgan is doing on Patreon.
I am a big fan of Jason's artwork and tutorials. He has built a large following on Patreon and it continues to grow every year.
Other artists offer monthly downloadables, greeting cards, and prints of their art for fans who fund them through platforms like Gumroad.
Live Stream Videos
Videos and Live stream videos are becoming more popular online.
Art in progress has always performed well for me.
In many cases, I sell a piece before it is even completed because I showcase art in-progress photos.
I have not tried to live stream studio videos yet, but many of my friends are doing it, and they rave about how well they are performing for them.
Short Videos
Another excellent art marketing idea is to create short videos that last between fifteen and thirty seconds that showcase your artwork.
The videos can be clips of you working on a new project or you can promote a finished piece.
Short videos perform well on Instagram, Twitter, and Facebook.
How To Market An Art Show
Do you sell your art at local art or craft shows?
If you do, you will want to promote your upcoming events to your fans.
Do not go to an event and expect that you will do well with the crowd that is going to attend the event.
Asking your fans to visit you at an event will increase the odds of landing sales at the art fairs.
Here are some art marketing ideas I use to promote my events in addition to social media.
Handwritten Notes
Do not underestimate the power of handwritten notes.
Passing out greeting cards that highlight upcoming events to people you know goes a long way.
Your artwork should be printed on the front of the greeting card, and on the inside should include all of the upcoming dates to events you will be attending.
Send Exclusive Show Invites
Do you showcase your art at open house events?
Inviting VIP to attend your open house events is an excellent wat to promote the event and increase the chance of selling some original artwork.
Offer them a chance to see your newest art before the doors open to the public.
Your collectors will be flattered and support you for years to come.
Send the invitations via mail and email your top art collectors.
Special Offers
Include special offers to both your local craft fairs and open house invitations.
A discount or free gift for attending an event goes a long way.
More Art Marketing Ideas
Join Art Competitions – Art competitions enable you a way to display your artwork among peers, curators, editors, and gallerists. Participating in art competitions is a great way to build your resume.
Network – Networking with other artists and local small business benefits both you and the people you are networking with. It takes a tribe to build a village.
Local Events – Join local art events and shows. Even if you do not show your artwork at every event, it is beneficial just to make a presence and support other local artists.
Study Your Competition – The last tip I would like to share is to keep an eye on what your competitors are doing both online and offline.
Watching what your competition is doing will provide you with more art marketing ideas you overlooked of forgot about.
Keysearch – Is one of my favorite SEO tools and is extremely affordable compared to other SEO tools.
Most SEO tools have a monthly fee of over $90.
Keysearch is under $20 per month, and it is straightforward to use.
Try Keysearch today. 20% Discount Code KSDISC
They also send you emails on some best practices.
Keysearch Features:
In-depth keyword research
Keyword difficulty checker
SEO Competition Analysis
Rank tracking
Brainstorm Niche ideas
Conclusion:
Why do you think your local art gallery is promoting their business online?
Do you think having your art in a gallery is the only way you can sell art?
So many artists ask, "How does art marketing work?"
The answer is simple, have a platform that showcases your artwork, and use all of the tools that are available to you to make a presence online.
People are searching for art like yours as we speak.
Get your artwork out there so they can purchase it for their home.
Popular Art Marketing And Sales Tutorials
Below are some of the most famous art marketing courses that will grow your online art business:
Most Popular – How to Make a Living Selling What You Make by Megan Auman
Most Popular – Build a Successful Creative Blog by April Bowles-Olin
How to Build a Business While Learning Your Craft by Megan Auman
Pinterest Marketing for Makers & Designers by Megan Auman
Did you enjoy this article? Don't forget to sign up for my free weekly newsletter.
You can also join me on:
Learn how to start, grow, and monetize your online art business.
Art Business Planners