Today's blogging challenge is to review and revise an old post.
Do you want to increase the amount of traffic to your art blog? 
I know I do. Trying to generate more traffic to my artist website is something I work on every day, and I hope you do as well.
Deep inside, we know that if we can increase the amount of traffic we receive, we will also increase the chance of landing a sale.
By revising an old post, you will be optimizing your Onpage SEO.
You will have a better chance of ranking higher in search engines.
Wouldn't you like to have your posts listed higher in Google's search?
There are many reasons why pages rank higher in search results.
When you take the time to review and revise an old post, you will increase the chance of ranking higher.
After reading this post, visit Revise Your Top Art Blog Posts For More Traffic.
Revise An Old Post To Drive More Traffic To Your Art Blog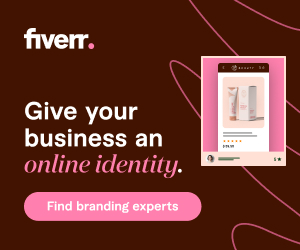 Disclaimer: This post may contain affiliate links. If you make a purchase by clicking on an affiliate link, Nevue Fine Art Marketing may earn an affiliate commission at no additional cost to you. Affiliate relationships include, but are not limited to, Bluehost, Tailwind, Skimlinks, SareASale and StudioPress. To learn more visit Affiliate Link Disclosure Policy


Just like your art, your writing skills become better over time.
The difference between your art and your writing is your earliest artwork is probably not available for people to view, while your older blog posts are still searchable.
There is some good news.
The good news is that you can revise your older posts at any time and optimize the SERP and conversion rate.
What is SERP?
Search Engine Results Pages (SERP) are the pages displayed by search engines in response to a query by a searcher. The main component of the SERP is the listing of results that are returned by the search engine in response to a keyword query, although the pages may also contain other effects such as advertisements. (Source: Wikipedia)
Why is SERP relevant?
SERP is essential because it gives your target audience a chance to discover your blog posts and artist website in the search engines like Google and bling.
What Is Conversion Rate?
Your conversion rate is the percentage of visitors to your website that complete a desired goal (a conversion) out of the total number of visitors. A high conversion rate is indicative of successful marketing and web design: It means people want what you're offering, and they're easily able to get it! (Source: WordStream)
Improving SERP and increasing your conversion rate is art marketing 101 and should be on the top of your to-do-list.
Schedule some time to revise old material.
Revising old content will be easier than writing new material.
Every time you revisit a post, you will be making it better.
You will start to attract new visitors and help Google understand what your site has to offer.
Every week I review and revise an old post. By putting this task in my weekly schedule, I am sure to keep my content up-to-date.
One of your goals should be to grow your audience and have them wanting to come back or even better sign up for your newsletter.
Revise An Old Post Checklist
Here is a list of five areas I look at every time I revise an old post.
Grammar
Images
Updates
Inbound Links
Call-to-Action
Grammar
It doesn't matter how many times I proofread my articles. There will always be mistakes I overlook.
It amazes me how we can look at a sentence or word, and our brain will automatically correct the error.
After I write an article, I will proofread it, but this does not mean I will not overlook a simple spelling mistake or grammar error.
I have found printing the article, and reading it out loud helps me to see basic errors I have missed from reading it on the computer screen.
I also use Grammarly. Grammarly is a sophisticated software that has spell check and grammar mistakes. There is a free or paid membership available.
Grammarly is an excellent software, but I still recommend having someone proofread your posts even if you are using a spellcheck/grammar software.
After I have gone over the post, I have my wife edit the article before I publish the post.
You will also want to keep your content up-to-date.
Outdated content will increase your bounce rate.
People will quickly realize your content is outdated, become frustrated, and leave the post.
Keeping your material fresh and new will provide value for your readers, and they will become regular visitors to your site.
Google looks at the bounce rate of a post or site to determine if the content is valuable.
If people land on a post and hit the backlink or exit quickly, Google will not put your blog post high in search results.
Google wants to provide an excellent experience to its readers by recommending valuable content the reader will enjoy.
Images
Images provide value to a post. You have heard the saying, "An image is worth a thousand words."
As the years go by, you will notice some of your images will need to be updated.
You might want to update or promote different art.
Or you might decide to include some stock images that relate to your posts.
Two of my favorite online sites for free stock images are Pixabay and Pexels. There are more stock image sites around, but I have found these two to be the best for what I need.
There are online image editing sites such as Canva and PicMonkey that will allow you to crop, edit, and add text to images.
Another reason you will want to consider editing your images is so your site will load faster.
There have been arguments that Google penalizes sites that load slowly.
Besides Google possibly not ranking slow websites high in a search, consider your reader's experience.
Many people do not wait for sites to load.
They will exit after a couple of seconds and move to another site.
You could be losing potential sales if you have a slow website or blog.
One way you can have the pages of your website or blog load faster is by reducing the size of the images.
The width of most blog posts is around 700 px.
When the image is larger than the dimensions of the page, it will affect the loading time, SEO, and pogo-sticking (when people exit off your site quickly and go to a different website.)
There are some plugins available for WordPress that will compress images automatically.
However, I prefer to resize the images myself.
This way, there will be no problems in the future.
I use Adobe Photoshop CC for resizing my images.
I will occasionally use Picmonkey from time to time to resize images as well.
Update
Google has a sophisticated algorithm that affects PageRank.
The latest Google Panda Update penalizes posts with poor quality content.
Material that is outdated or thin could have an impact on search results.
The Web is a very competitive place.
You want to optimize every post to get an edge over your competition.
Treat your artist blog like a fresh bakery.
Would you like to go into a bakery looking for a fresh loaf of bread and pastries only to find old, outdated products?
You would probably walk out the door faster than the door could close.
You want to provide a pleasant experience for your audience.
When you take the time to revise an old post, you are providing value to your visitors.
They will thank you by returning frequently.
Inbound Links
The more content you post, the more content you will be able to link to.
Inbound links have shown to help sites rank higher in search results.
When you link to another post that contains more detailed information on a topic you are covering, you are providing value.
A reader will be able to choose if they would like to read more on the subject or continue with the post they are on.
For more information on inbound links read, Use Internal Links to Increase Art Blog Traffic.
Call-to-Action
The last thing you will want to take a look at is your call-to-action. You might notice your call-to-action will change as your art business grows.
When you develop your art marketing plan, create a call-to-action that will help you to reach your goals.
If you want to sell art online, you will need to revise your goals and online sites continually.
Conclusion:
Today's challenge is something you will not be able to complete in one day.
To be more productive, you will want to develop a schedule for when you will be able to spend some time to revise an old post.
When you are scheduling next month's blog posts, take some time and schedule time to revise your older posts.
Between writing new content and revising older content, you will be building brand awareness and in time, make a strong online presence.
Popular Art Marketing And Sales Tutorials
Below are some of the most famous art marketing courses that will grow your online art business:
Most Popular – How to Make a Living Selling What You Make by Megan Auman
Most Popular –  Build a Successful Creative Blog by April Bowles-Olin
How to Build a Business While Learning Your Craft by Megan Auman
Pinterest Marketing for Makers & Designers by Megan Auman
28 Day Blogging Challenge for Visual Artists
Are you ready to start building an online presence?
Available on Amazon or Download your copy today.
The Productive Artist How to Live Your Dreams
The right mindset and time management skills are essential for any business. These topics are often not talked about but are critical elements for your success. You will learn how to have a winning mindset and time management skills necessary for operating a successful art business.
Available at Amazon or Download your copy today.
Get More Done in Less Time The Part-time Artist
Proven strategies that will help you to get more work done in less time so you can sell more art and earn more money.
Available at Amazon or Download your copy today.
Did you enjoy this article? Don't forget to sign up for my free weekly newsletter.
You can also join me on:
Learn how to start, grow, and monetize your online art business.
Art Business Planners