Are you wondering why no one is visiting your art blog or website? In this article, you will discover 3 free keyword research tools that will help with marketing your art and reach your target audience.
Art Marketing – 3 Free Keyword Research Tools
Driving traffic to your artist blog is something you work on every day.
You work hard creating your art.
You work hard writing blog posts to promote your artwork.
But are baffled why there are not more people visiting on your site.
One of the top reasons why people are not visiting your art website is simply because they do not know it exists.
The best fine art blogs online are the blogs that rank high in Google's search.
The artists who use WordPress for any other blogging platform use keywords to describe and attract their target audience.
What is a "keyword?"
Keywords are the words that are used for searching a topic on the internet. If you were interested in finding more about wine, you would type in "wine" into the search bar of Google, and the most relevant content would show up in the search results.
Disclaimer: This post may contain affiliate links. If you make a purchase by clicking on an affiliate link, Nevue Fine Art Marketing may earn an affiliate commission at no additional cost to you. Affiliate relationships include, but are not limited to, Bluehost, Tailwind, Skimlinks, SareASale and StudioPress. To learn more visit Affiliate Link Disclosure Policy
Why is it important to think about keywords?
If you are thoughtful about the keywords that you are using for your content, you will make it easier for your audience to find you.
Your goal is to optimize your art blog and art website for SEO, focusing on the keywords that describe your niche.
If Google does not understand what your blog is about, Google will not be able to suggest your blog to the readers.
You want Google to know what your blog's focus is. Google will then recommend your blog to the appropriate people, the people who will be interested in your artwork.
Art Marketing
There many layers of art marketing. You will feel like you never will learn it all. The truth is that you never will. However, if you have a strong foundation, and work from there, you will be able to achieve great things.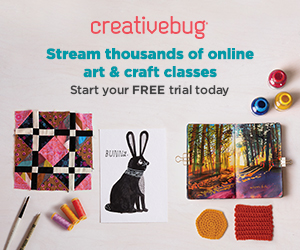 Painting Repeat Patterns by Hand: A Daily Practice by Cleo Papanikolas on Creativebug!
Part of your foundation for online art marketing is the use of keywords.
Before you can start to think about keywords, you will want to have an understanding of what your blog is. (I keep using a blog as a reference, but I am also talking about your artist website and online gallery.)
The more detailed you can be describing your blog, the better you will be in your art marketing strategy.
The first step in learning how to sell your art is learning how to have your site rank for your target keywords.
The Search on Google
I want to give you an example of how describing your blog will help you rank in Google.
Let use wine as an example.
You are searching for a good wine for a party that you are hosting. The first thing that you will do is go to Google. Why? Because Google knows everything.
If you just type in wine, what do you think will happen?
Millions of results will pop up. Most of the first few pages will be the large company's that sell wine.
You need more information than just knowing where to purchase it. You are looking for a good red wine. So you will type in "red wine." This will narrow the search.
If you type in "best red wine?" you will get results with information on what the best red wines are.
You can even narrow the search down even further; you could search, "best Merlot red wine or best Bordeaux blend red wine."
You can even pinpoint it even more. You can search, "Best Merlot red win California."
Now let's turn the table. Let's say that you have a store and you are known for selling the best Merlot in California. To market this correctly, you would want to use the keys words that explain exactly what you have to offer. If you just used the keyword wine" you might never be found in the overpopulated internet.
You might want to focus on keywords like this:
Best red wine
Best red wines
Best Merlot
Best Merlot (your state)
Best Merlot (your town)
As you can see, there is some thinking that you will need to do, for you to come up with an art marketing plan that will be rewarding for you.
Art Marketing 101: 3 Free Keyword Research Tools
There are three free tools that I would like to share with you that will help you with your keywords.
Google Keyword Planner is a great tool to start with.
You will need to set up a Google AdWords account. An AdWords account is free to set up, and you do not have to create ads to use the Google Keyword Planner.
Type in a keyword that you would like to research.
In this example, I am using "art marketing" for the search.
Google will give you a list of related keywords. You will also see the average monthly search for that keyword.
The graph displays the average monthly searches. You can see that art marketing was searched between three million and four million times a month for the past year.
Below the graph, you will have a list of ad group ideas as well as keyword ideas.
This will let you know how high the competition is for specific keywords.
Google Trends is another favorite free tool that I love to use while deciding what keywords I would like to target.
Enter multiple keywords
Filter location
Search history
Category
Compare terms
After filling out the above information, it will show you interest of the keywords over time, regional interest, and related searches.
You can see in this example that art marketing is declining in popularity over the past ten years. This information will allow you to adjust your focus for your site.
Keyword Tool is a free tool that will help you generate a list of long-tailed keywords.
Long-tailed keywords will help you target a particular topic.
For example, Merlot Red Wine California would be a long-tailed keyword. Wine would be a generic keyword. By using long-tailed keywords, you will be attracting the people who are interested in your content.
How To Use These Tools
Type in the topic that you would like to search in Google Keyword Planner.
Find the best keywords that fit your niche and content that you will be writing.
Search the trends of the keywords that you generated with Google Trends.
Take the best results and search with Keyword Tool to see if you can be more specific with the keywords.
Your primary objective is to have your content found on Google by the people who will be interested in your artwork.
Conclusion
Writing great content takes much work. You can do it, and the more that you write, the better you will be. Your following will grow, and your art sales will increase.
The flip side of creating great content that your readers will enjoy is having it found. Take the time necessary to research the best keywords for your content. Doing so will generate free traffic to your site.
There are thousands of artist blogs on WordPress, thousands of painting blogs, and thousands of acrylic painting blogs online.
You have to separate yourself by developing a keyword marketing strategy.
What are your thoughts? Are you spending time on keyword search? Share your thoughts in the comment section below.
You might also be interested in:
Did you enjoy this article? Don't forget to sign up for my free weekly newsletter.
You can also join me on:
Learn how to start, grow and monetize your online art business.
Art Business Planners
28 Day Blogging Challenge for Visual Artists
Pyrography by Dave Nevue
Purchase Bluebird Pirching Wood Burning