If you're an artist who experiences art block, know that you're not alone. Many artists go through periods where they feel creatively stuck. The good news is there are things you can do to overcome art block and get your creativity flowing again. Try some exercises in this blog post next time you feel blocked. With a little effort, you'll be creating great art in no time.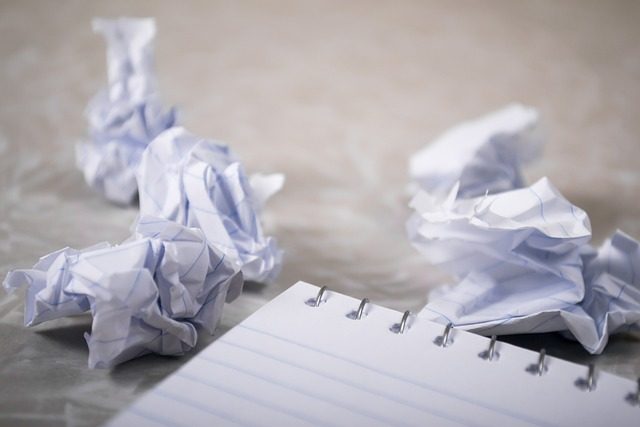 Disclaimer: This post may contain affiliate links. If you make a purchase by clicking on an affiliate link, Nevue Fine Art Marketing may earn an affiliate commission at no additional cost to you. Affiliate relationships include, but are not limited to, Bluehost, Tailwind, Skimlinks, SareASale and StudioPress. To learn more visit Affiliate Link Disclosure Policy
Define Art Block And What It Means For Artists
Artists often face creative blocks in creating art, commonly called art block. It occurs when innovative ideas and inspiration are frozen, with an artist unable to proceed with an art project.
This can be daunting and too much pressure for artists, as they hesitate to create something uncertain. However, working through a creative rut is necessary to improve as an artist, and many creative exercises can help an artist tackle this obstacle and regain creative confidence. Creative blocks can be effectively monitored and managed with focused practice and dedication to achieve enhanced artwork.
Related Post – What Is Art Block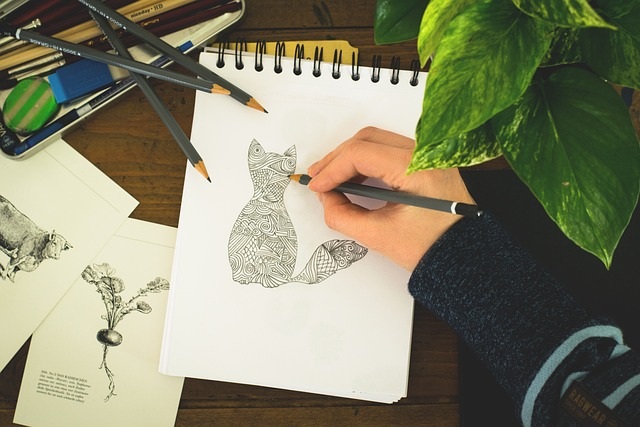 Understand The Causes Of Art Block
Understanding the causes of creative block is an essential first step in overcoming it. A wide range of factors can cause artistic challenges, from physical and mental fatigue to performance anxiety related to creative ability, self-doubt, or feeling overwhelmed with the direction of your art and ideas.
Even experienced artist will have their own unique cause, so it is essential to take the time to understand what is causing your challenge. This could involve reflecting on past experiences and a trial-and-error approach with different methods or exercises until you find what works best. As each artist has a different starting point and set of circumstances, no two solutions to creative block shall be the same. When dealing with this challenging but valuable experience, remember to stay patient and kind to yourself – becoming aware of the causes behind art block can help inform how we address it.
Learn Different Techniques To Overcome Art Block
Many techniques can help artists overcome art block and enhance their art skills. Breaking down projects into smaller tasks and tackling them one at a time removes the overwhelming feeling of having too much to do. Reframing failure as a learning opportunity or taking short breaks while working helps to stay refreshed and motivated throughout the project.
Developing a solid routine and being consistent in creating artwork can also be effective in overcoming art block. Even if it takes small steps – such as sketching for 15 minutes daily – it will gradually increase confidence for more challenging projects and keep your creative engine moving.
Trying out new ideas without judging oneself too harshly, creating an artistic mood board for inspiration, and experimenting with various techniques can also help generate fresh ideas, so getting out of your comfort zone is vital.
Finally, surrounding oneself with inspiring works from other artists can boost motivation to practice, hone skills, and focus on providing innovative solutions.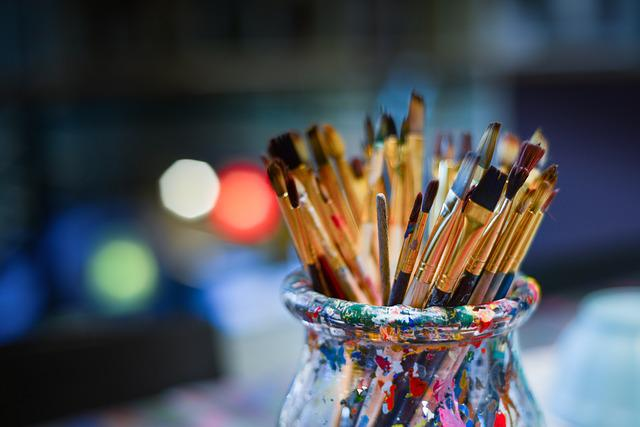 Exercises To Overcome Artist's Block
Draw a Still Life
A still life is a collection of everyday objects that can be arranged in any way you like. You can use household items such as fruits, vegetables, books, vases, or anything else you have around the house. The key is to arrange the objects excitingly and to focus on the details. Drawing an ordinary object can get you moving in the right direction.
Draw from Photographs
Drawing from photographs can be especially helpful if you struggle to develop ideas for what to draw. Look through magazines or online for inspiring photographs and try to recreate them in your own style.
Draw from Memory
This exercise can help spark new ideas by forcing you to think creatively about what you are drawing. Try to remember as many details as possible about a place, person, or thing and then sketch it out from memory.
Draw blindfolded
This may sound daunting, but it can be quite freeing as it allows you to focus solely on the shapes and forms without getting caught up in the details. Put on a blindfold and start drawing whatever comes to mind.
Draw with your non-dominant hand
This exercise will help you to loosen up and not take yourself too seriously as you make mistakes and explore new ways of drawing.
Take a walk and photograph exciting things
This exercise will help you to get out of your head and find inspiration in the world around you. Simply choose a route and take photos of anything that catches your eye. Then, try to recreate these scenes in your own artwork when you get home.
Experiment with different mediums
A seventh way to overcome art block is to experiment with different mediums. Try painting or sculpting instead if you typically work with pencil and paper. Or, if you typically work with digital media, try using traditional media such as charcoal or watercolors.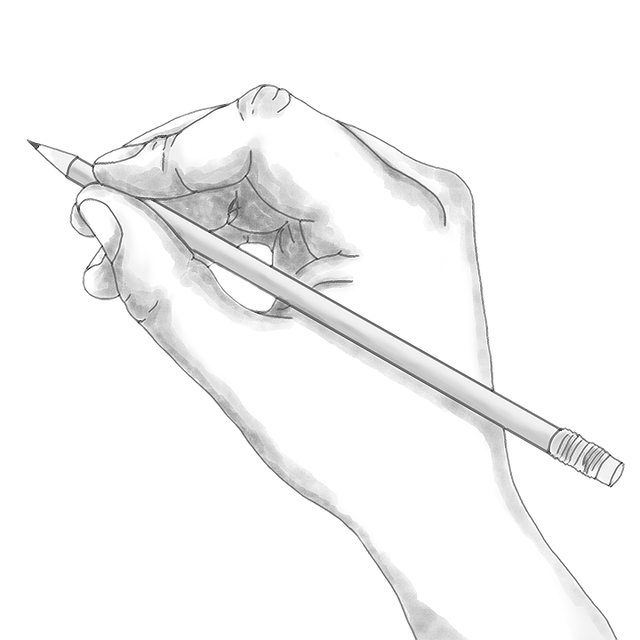 Practice These Techniques Regularly To See The Results
Practicing the exercises regularly is critical to quickly enhancing art skills. Every day, dedicating a few minutes to run through some of these creative strategies will do wonders for unlocking personal creativity. Many people don't realize how much can be gained from trying something new, like using an unfamiliar art tool or experimenting with different styles, colors and textures. With steady practice and determination, artists can progress and gain confidence in their skill set with surprising speed. So if an artist has been feeling down due to a lack of inspiration, don't forget to take a few minutes each day and practice your exercises.
Best Way To Practice Artist's Block Exercises
Choose the right time of day for you
The best time of day to practice artist's block exercises will vary from person to person. Some people find that they are most creative in the morning, while others find that they are more creative in the evening. Schedule your practice time when you know you will be most creative.
Set aside enough time
When you are first starting, it is essential to set aside enough time to get the most out of your practice sessions. A good rule of thumb is to set aside at least 30 minutes to an hour each day. You can reduce your practice time by getting more comfortable with the exercises.
Find a quiet place to work
Finding a quiet creative space to work while practicing the exercises is essential. This will help you to focus and get the most out of your practice session. Find a room in your house where you can close the door and not be disturbed by family or pets.
Gather all of your supplies ahead of time
Before starting your practice session, ensure you have gathered all the necessary supplies. This includes paper, pencils, pens, paints, and any other materials you might need. Having everything gathered ahead of time will help you to stay focused and avoid distractions during your session.
Warm up with some simple exercises
Before you start working on more complex exercises, warming up with simpler ones is always a good idea. This will help to get your creative juices flowing and get you into the right mindset for practicing. Some simple exercises include things like doodling or drawing simple shapes.
Take breaks as needed
If you are frustrated or stuck during your practice session, don't be afraid to take a break. Stepping away from the problem for a few minutes can often help you to come back with fresh ideas and perspectives. During your break, try doing something completely unrelated to art, such as taking a walk or listening to music.
Be patient with yourself
Practicing artist block exercises can be challenging, so you must be patient with yourself as you are learning them. Everyone learns at different speeds, and it takes time to master new techniques. If you are frustrated, take a deep breath and remind yourself that everyone has to start somewhere.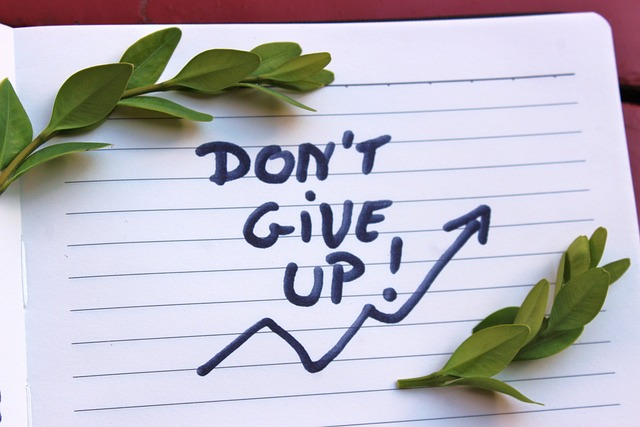 Don't Give Up – Keep Pushing Through The Tough Times
Overcoming art block can be a real challenge. During times like these, when progress may seem stagnant or inspiration has been lost, it's essential to remain patient and creatively push through any blocks. The most successful artists have used moments of insecurity and lack of motivation to try something new, step outside their comfort zone, and find ways to keep pushing forward. When you feel stuck in a rut, embrace it and use it to explore alternative techniques and experiment with different tools that might get you out of your slump. With the right attitude and work ethic, you can craft something unique and move your art skills forward faster! Don't give up – keep pushing through the tough times.
Conclusion:
Art block is a common problem that artists face at some point in their careers. By understanding the causes of art block and learning different techniques to overcome it, artists can enhance their skills more quickly. Practice these techniques regularly to see results. Don't give up – keep pushing through the tough times.
If you are getting into a rut, try using a different medium for your next project. Looking at art books can create a spark, and looking at old artwork shows how far you have come. Stopping a block before it happens will prevent you from staring at a blank page so you can continue to create beautiful art.
Related Posts:
Unlock Your Creative Potential: Exploring Different Color Theory Exercises for Artists
Drawing Challenges to Help You Take Your Art to the Next Level
50 + Painting Ideas That Will Inspire You To Paint