You might want to try a new art and craft hobby because you're looking for a way to relax and de-stress, because you're looking for a new challenge, or because you're looking for a new way to express yourself.
From knitting and painting to sculpting and sewing, art and craft hobbies offer many benefits. Taking time to engage in creative pursuits is enjoyable and can also be therapeutic and reduce stress. It can also improve fine motor skills and hand-eye coordination. Additionally, participating in artistic activities can boost cognitive function and enhance problem-solving abilities.
Many individuals also find that crafting or making art helps to improve their mood and increase overall happiness. So next time you feel overwhelmed or need a break from daily routines, consider indulging in a fun art or craft hobby – your mind and body will thank you for it.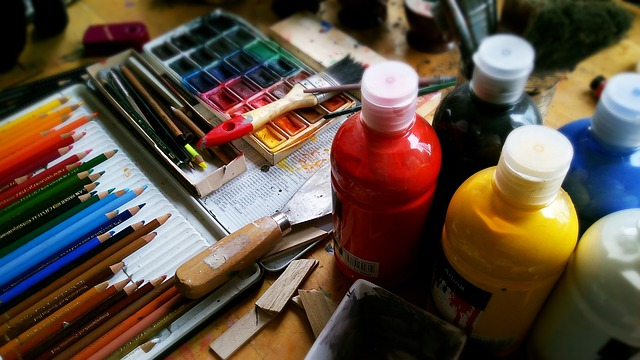 Disclaimer: This post may contain affiliate links. If you make a purchase by clicking on an affiliate link, Nevue Fine Art Marketing may earn an affiliate commission at no additional cost to you. Affiliate relationships include, but are not limited to, Bluehost, Tailwind, Skimlinks, SareASale and StudioPress. To learn more visit Affiliate Link Disclosure Policy
Painting
Painting is a great way to relax and express your creative side. It can be done indoors or outdoors, alone or with friends. There are even sip and pant events that combine painting with socializing.
If you want to improve your painting skills, SkillShare has many tutorials available. Whether you're interested in learning watercolor or acrylic techniques or want to delve into nature and portrait painting, SkillShare offers instructions for beginners and advanced painters. For those looking to expand their skill set, they have tutorials that cover various mixed media techniques and unique approaches to painting, like using everyday objects and experimenting with texture. So, whatever kind of painting you're interested in, SkilShare has a tutorial for you.
Related Posts:
How To Make Acrylic Paint More Vibrant
50 + Painting Ideas That Will Inspire You To Paint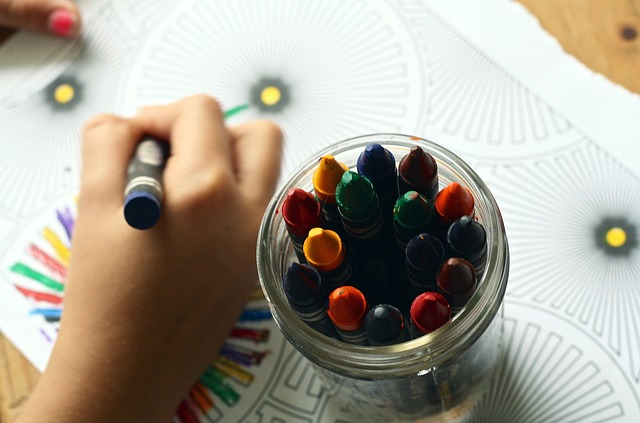 Drawing
Like painting, drawing is another easy and enjoyable activity that anyone can do. You can use pencils, charcoal, markers, or any other medium to create your artwork.
Are you looking to improve your drawing skills? Look no further than Skillshare's variety of drawing tutorials. Skillshare has a class for you whether you want to draw portraits, landscapes, or manga characters. For beginners, check out "Drawing Fundamentals" to learn basic techniques and concepts.
Intermediate artists can develop their techniques with classes like "The Art of Gesture Drawing" and "Drawing Dynamic Comics & Graphic Novels." And for those looking to challenge themselves, classes like "Hyper-Realistic Drawing" and "Imagine Create Paint: Master Advanced Color Techniques" offer advanced instruction in specific genres. So what are you waiting for? Enroll in a Skillshare drawing tutorial today and start creating stunning artwork.
Related Post – What Should I Draw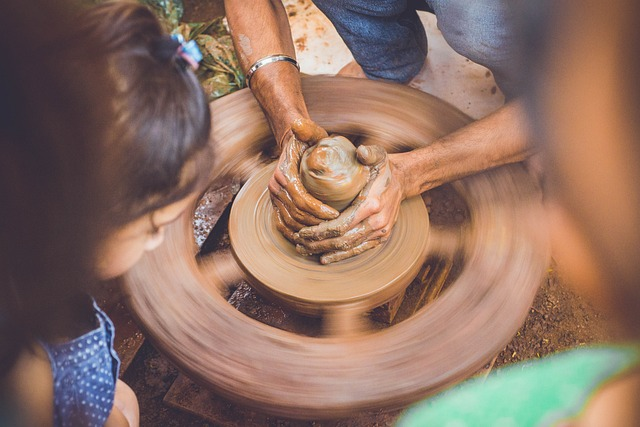 Pottery
If you've always been interested in learning how to make pottery, it can be daunting to know where to start. One of the first steps is to find a class or workshop in your area. Many community centers and art studios offer introductory pottery courses, where you can learn the fundamentals of wheel throwing and hand-building techniques. Alternatively, you could consider signing up for a local college or university class. Another option is to seek a mentor, such as an experienced potter offering private lessons or workshops.
Beyond official classes, don't forget about the wealth of online pottery tutorials and resources. YouTube channels and websites like Craftsy offer step-by-step instructions for beginners looking to try their hand at pottery. You, too, can create beautiful ceramics with a bit of dedication and practice.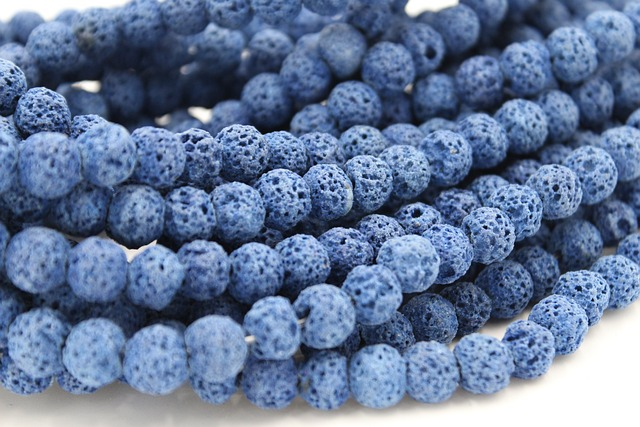 Jewelry Making
If you're looking for a new hobby, making jewelry can be fun and rewarding. Creating beautiful pieces to wear, give gifts, or even sell can be a satisfying experience and a great way to express your creativity.
Getting started making jewelry requires basic supplies, such as pliers, wire cutters, beads, and earring hooks and clasps. The internet has countless tutorials and resources for learning techniques like wire wrapping and bead stringing. It's also helpful to join online communities or take classes at your local craft store to learn new skills and meet fellow makers. The beauty of jewelry making is that there are infinite possibilities, so don't be afraid to experiment and make mistakes – that's part of the learning process. Give it a try – you never know, you could fall in love with it and start your own business.
Related Post – Best Craft Ideas For Business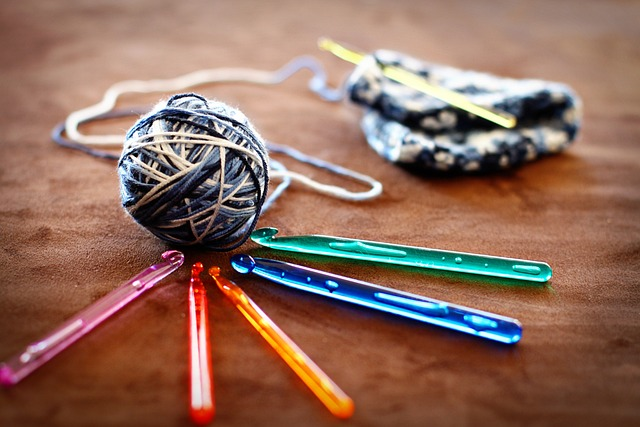 Knitting/Crocheting
Knitting is a fantastic hobby for many reasons. Not only does it provide an excellent outlet for creativity and self-expression, it can also have therapeutic benefits for both the mind and body. It helps to increase hand dexterity and coordination, and repetitive motions may even reduce stress levels. Knitting can also be a practical skill – handmade items make unique and thoughtful gifts, or you can even sell your finished projects.
Wondering how to get started? Many local craft stores offer knitting supplies and classes on basic knitting techniques or check out online resources such as instructional videos and tutorials. However you choose to learn, don't be afraid to make mistakes along the way – that's all part of the fun.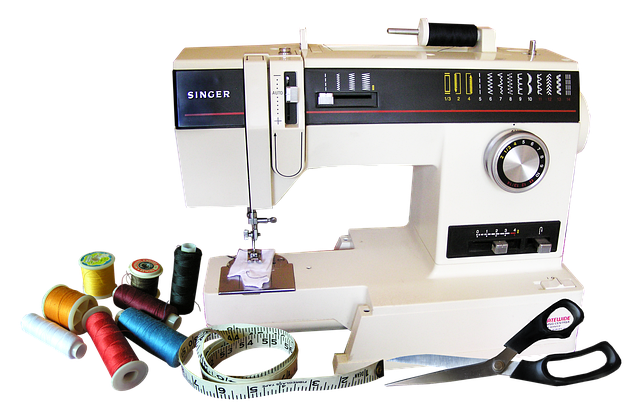 Sewing
Sewing is a satisfying and practical hobby that can save you money, provide unique gifts for loved ones, and help you express your creativity. Most importantly, it allows you to tailor clothing and accessories to fit your exact measurements and taste.
Getting started in sewing can seem overwhelming, but all you need is a sewing machine, needles, thread, and fabric. Many local sewing supply stores offer classes for beginners, or you can take advantage of online tutorials and resources. It may take some practice to perfect your skills, but the result will be worth it as you create custom pieces that are entirely your own. So why not give sewing a try? The opportunities for self-expression and resourcefulness are limitless.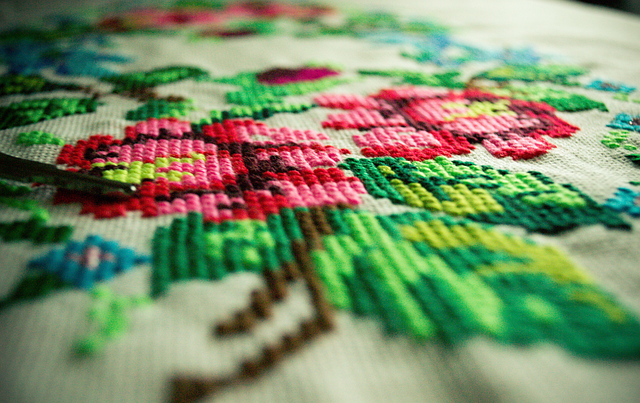 Embroidery
Embroidery is a versatile and enjoyable hobby that can be enjoyed by people of all ages and skill levels. It offers a creative outlet for self-expression and a chance to develop fine motor skills and attention to detail. Plus, embroidery projects make for beautiful decorations or personalized gifts.
Getting started in embroidery can be easy with the right supplies and resources. Beginner kits often include an embroidery hoop, needles, and colored threads. Pattern options are endless, ranging from pre-printed fabric designs to downloadable patterns or even creating your own design. YouTube tutorials and online communities offer helpful tips for beginners and inspiration for more advanced skills, such as free-hand stitching or creating split stitches. Whether you follow patterns or forge your path, embroidery is a rewarding pastime that allows for endless creativity and personalization.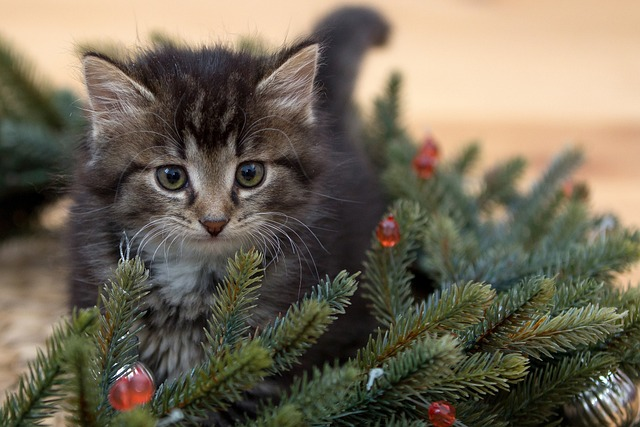 Wreath Making
Making wreaths is a fun and easy craft that can save money on holiday decorations. It allows for unlimited customization, allowing you to make each wreath unique. Plus, wreath-making can be an inexpensive hobby with the abundance of seasonal materials available.
Gather basic wreath-making materials such as a wreath form, floral wire or hot glue, and natural elements like pinecones, dried flowers, and evergreen branches to start. You can also add special accents like ribbons or ornaments for a unique touch. With some imagination and practice, you'll be able to create beautiful wreaths for any occasion. So grab your supplies and give wreath-making a try.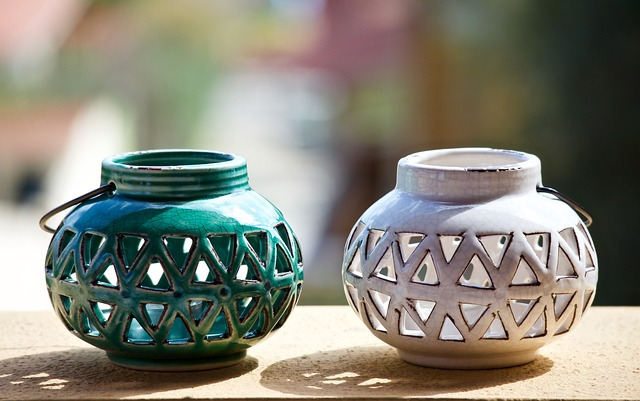 Candle Making
Candle-making can be a fantastic hobby for anyone who enjoys creativity and working with their hands. Not only is it fun and relaxing, but it also allows you to create personalized gifts or decorative pieces for your home. Plus, there are countless scent, color, and design options to make each candle genuinely unique.
If you're interested in getting started, all you need is wax, wicks, melting equipment, fragrance oils or essential oils (for scent), and dye chips (for color). Numerous online tutorials and resources can guide you through the process. So why not give candle-making a try? It may just become your new favorite pastime.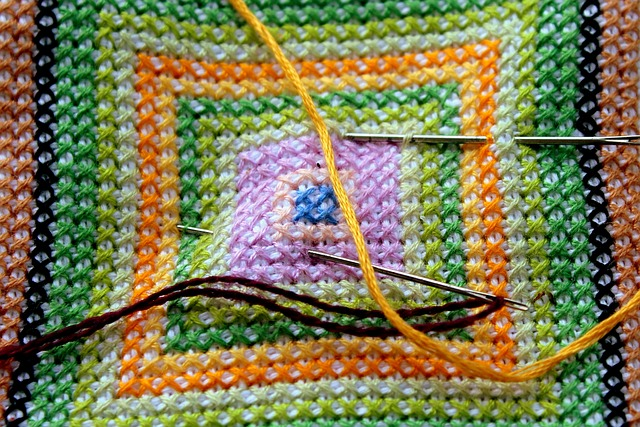 Cross Stitch
Cross stitch may not be the first hobby that comes to mind, but it offers a variety of benefits for those looking to relax and express their creativity. Unlike some hobbies, cross stitch is easily portable and can be done anywhere with a small kit. It also has a low cost for entry, making it accessible to anyone. In addition to the physical benefits of improved hand-eye coordination and dexterity, cross-stitching can also serve as a form of meditation, providing mental relaxation and stress relief.
So how does one get started? The internet is full of resources for beginner patterns and kits, as well as forums for tips and advice from experienced stitchers. Or, if possible, enlisting in a class or workshop at a local craft store can provide hands-on guidance. Whatever path you choose, cross stitch is a rewarding hobby that can provide both personal satisfaction and lovely finished pieces to display or give as gifts.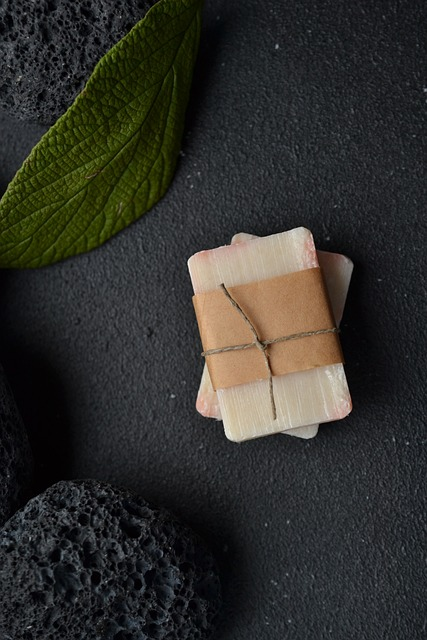 Soap Making
Soap making is a fun and useful hobby. You can make soap in any shape, size, or scent. Soap making may seem like an old-fashioned hobby, but it is growing in popularity for a good reason. Not only is it a fun and creative activity, but homemade soap allows you to control the ingredients and customize your products to suit your preferences. Plus, who doesn't love having their own homemade soaps to give as gifts or pamper yourself with?
Getting started can be easy and affordable. Beginner kits with all the necessary supplies can be found online or at craft stores. From there, studying different techniques through books or online resources will equip you with the knowledge to start creating your own recipes and developing unique combinations of scents and colors. So why not give it a try?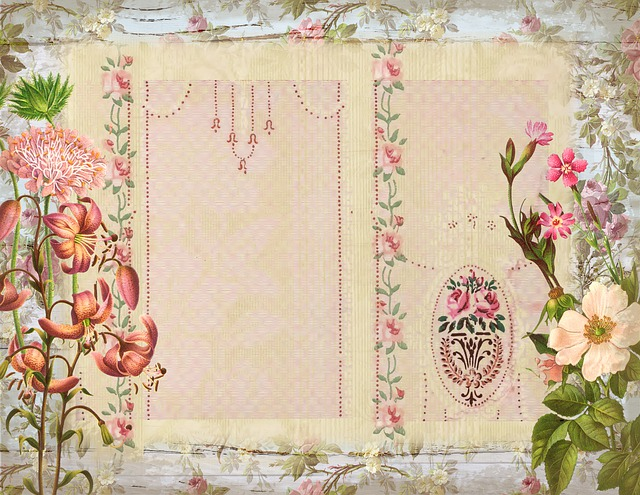 Art Journaling
Art journaling is a fantastic hobby for anyone looking to express their creativity and explore their emotions. It's a personal practice that allows endless experimentation with different mediums and techniques. Plus, art journaling offers a unique way for individuals to document their thoughts, ideas, and experiences in an artistic format.
So how do you get started? First, gather basic supplies – a notebook or sketchbook, pens or markers, and any additional materials that inspire you (such as magazine clippings or watercolors). Then set aside some time each day to engage in the practice – even if it's just ten minutes. Don't worry about creating something "perfect" – the point is simply to have fun and explore your creativity. As you continue to art journal regularly, you may find new inspirations and approaches to try out.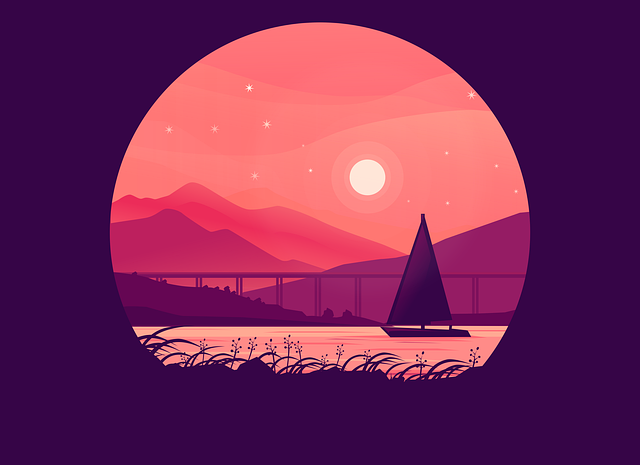 Digital Art
Digital drawing is a fantastic hobby for many reasons – it's accessible, versatile, and, thanks to technology, constantly evolving. Unlike traditional mediums like painting or sculpting, all you need to get started with digital art is a computer and a graphics tablet (or even a touchscreen device). Plus, the options for creation are nearly limitless – any image can be edited or manipulated, various drawing and painting programs allow for experimentation with different styles and techniques, and the ability to save and share your work online makes it easy to receive feedback and improve.
If you're interested in trying digital artwork, start by familiarizing yourself with the available software- Photoshop, Procreate, GIMP, or something else entirely. Look up tutorials on essential tools and features, then start practicing and experimenting with different effects. As with any hobby or skill, the more time and effort you put into it, the better your work will become.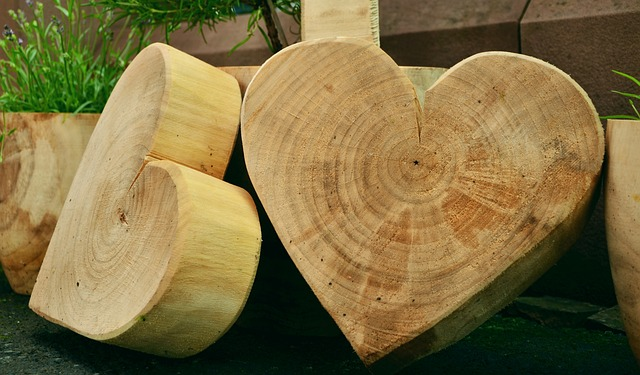 Wood Carving
Carving wood is a fulfilling and satisfying hobby that combines creativity and manual dexterity. It can also be therapeutic as you focus on shaping the wood into your desired design.
If you're interested in trying wood carving, there are a few things to remember. First, invest in high-quality kits and tools such as chisels, gouges, and a durable work surface. It's also essential to start with softwoods that are easier to carve, such as pine or basswood, before moving on to harder woods, like oak or walnut.
Joining a local wood carving club or taking a class can provide valuable guidance and inspiration. With practice and patience, you'll be surprised at the creations you can make with just a piece of wood and some tools.
Conclusion:
There are many art and craft hobby ideas, each with unique challenges and rewards.
Whether you're interested in painting, drawing, pottery, making jewelry, knitting/crocheting, sewing, embroidery, architectural drawing, making wreaths, candle making, wall hangings, bullet journaling, wood burning, making stained glass, arm knitting, scrapbooking, soap making, or wood-working punch needle dollhouse making or digital painting and design give one a try.
Related Posts:
DIY Woodburning Holiday Ornament – How To Shade
DIY Woodburning Pet My Dog Sign