Are you ready to craft the ultimate bookmark? Bookmark DIYs are a great way to personalize your reading experience. Whether you're looking for a creative way to show off your favorite quotes or express your unique style, crafting your own bookmark is the perfect solution. You can make a beautiful and functional bookmark with a few simple materials and some creativity. So, why not get creative and make your own diy bookmark today?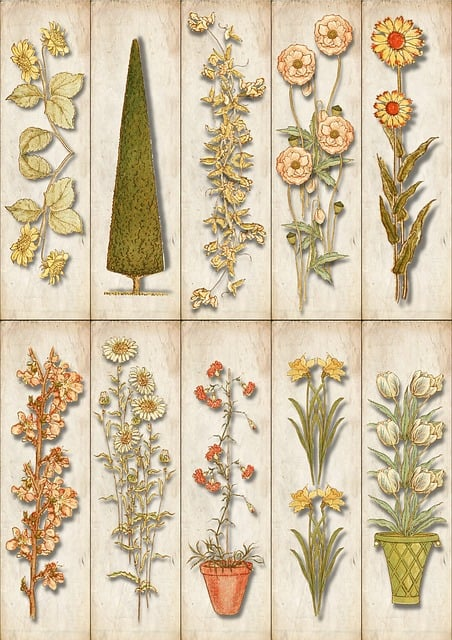 Disclaimer: This post may contain affiliate links. If you make a purchase by clicking on an affiliate link, Nevue Fine Art Marketing may earn an affiliate commission at no additional cost to you. Affiliate relationships include, but are not limited to, Bluehost, Tailwind, Skimlinks, SareASale and StudioPress. To learn more visit Affiliate Link Disclosure Policy
DIY Bookmarks: What You Need to Know
Bookmarks are a great way to add a personal touch to your favorite books. With a few simple supplies, you can craft your own unique DIY bookmarks that will add a special touch to your reading experience. Whether you're looking for a fun project to do with the kids or a way to add a creative flair to your book collection, crafting your own bookmarks is a great way to express your style.
DIY bookmarks require just a few basic supplies, including cardstock, scissors, and glue. You can also use markers, stickers, and other decorations to create a unique design. You can find all of these supplies and more at Walmart or Michaels. With some creativity, you can craft the perfect bookmark for any occasion. Whether you're looking for a simple design or something more intricate, crafting your own bookmarks is a great way to add a personal touch to your reading experience.
Crafting the Perfect Bookmark: Essential Materials
Are you ready to take your bookmark-crafting skills to the next level? You can transform your plain paper bookmarks into a work of art with a few essential materials.
For DIY bookmarks, you'll need a few key supplies: cardstock, scissors, glue, and decorative elements such as ribbon, washi tape, or stickers. Cardstock is the perfect material for crafting bookmarks because it's sturdy and holds its shape. Scissors are essential for cutting out the desired bookmark shape. Glue or adhesive tape will help secure the bookmark shape and attach any decorative elements. Finally, you can get creative with the decorative elements and use ribbon, washi tape, or stickers to add color and texture.
So now that you have the essential materials, it's time to start crafting the ultimate bookmark!
Choosing the Right Bookmark Design
Choosing a bookmark design when creating a DIY project can initially seem overwhelming, but it's an essential aspect that shouldn't be taken lightly. With the right approach, your bookmark can become an extension of your personality and style. Consider the project's overall theme or purpose and consider incorporating images, colors, and meaningful and eye-catching patterns. You may also want to consider the materials you're working with to ensure the bookmark is durable and can withstand wear and tear. Ultimately, finding the perfect design for your DIY bookmark project requires a bit of creativity and patience. After all, a well-crafted bookmark can make a lasting impression and inspire others to create their unique designs.
DIY Bookmark Design Examples
1. Use a colorful ribbon.
Ribbons come in various colors, so you can easily find one that matches your favorite book's cover. You can also use multiple colors to create a more eye-catching design. Tie the ribbon around the top of the bookmark, leaving enough slack to be inserted into a book easily.
2. Incorporate beads.
Beads can add both color and texture to your bookmark design. You can string them onto the ribbon or glue them onto the bookmark itself. Get creative and mix and match different colors and sizes to create a unique design.
3. Add a tassel.
Tassels are a classic bookmark decoration and easy to make yourself. All you need is some yarn or embroidery thread and scissors. Wrap the yarn around your fingers several times, cut it at one end, and tie it off in the middle. Trim the ends to create a uniform tassel, then attach it to the top of the bookmark.
4. Use washi tape.
Washi tape is a decorative tape that comes in endless colors and patterns. You can use it to create all sorts of designs on your bookmark, from simple stripes to more complex patterns. Just be sure to use tape that's not too thick, as it may make it difficult to insert the bookmark into a book.
5. Get creative with paper clips.
Paper clips aren't just for holding papers together—they can also be used to create unique bookmark designs. You can use them to create shapes, including hearts, stars, and flowers. Simply bend the paper clip into the desired shape and attach it to the top of the bookmark.
How to Make the Most Durable Bookmark
First, choose a material that is both lightweight and sturdy. Cardstock or thin wood are great options for crafting bookmarks. Be sure to select a material that won't easily bend or tear.
Next, consider the type of adhesive you will use. Glue, tape, or staples can all be used to secure your bookmark. However, choose a bond that won't damage your book or the bookmark.
Finally, consider adding a protective coating. A thin layer of varnish or a sealant can help protect your bookmark from wear and tear. This will ensure that your bookmark looks great for years to come.
With these tips in mind, you can craft a stylish and durable bookmark. So, if you're ready to make the most durable bookmark, get crafting!
Tips for Crafting the Ultimate Bookmark
1. Use high-quality materials.
If you want your bookmark to last, it's important to use high-quality materials. Choose a sturdy paper that won't tear easily, and make sure to use a strong adhesive if you're adding any embellishments.
2. Keep it simple.
When it comes to crafting the perfect bookmark, less is often more. A simple design will be both elegant and functional.
3. Make it personal.
One way to make your bookmark truly unique is to add a personal touch. You could include a photo, quote, or design that is meaningful to you.
4. Consider your audience.
If you're making a bookmark for someone else, it's important to consider their interests and taste. Choose a design and material that you think they would appreciate.
5. Get creative with the shape.
Bookmarks don't have to be rectangular! Get creative with the shape of your bookmark to make it more eye-catching and unique.
6. Add embellishments sparingly.
Embellishments can add a touch of personality to your bookmark, but it's important to use them sparingly. Too many embellishments can make your bookmark look cluttered and busy.
7. Store them properly.
Once you've created your perfect bookmark, it's important to store it properly to prevent damage. Keep them away from moisture and sunlight, and consider investing in a protective sleeve or box
Conclusion:
In conclusion, crafting the ultimate bookmark takes time and effort, but the end result is worth it. With the right materials, creative decorations, and durable construction, you can create a bookmark that will last for years and make a statement. DIY bookmarks are a great way to express yourself and make a unique bookmark that stands out. Following the tips discussed in this article can unlock your creativity and craft the ultimate bookmark. So, what are you waiting for? Get creative and start crafting your own unique bookmark today!
Frequently Asked Questions
Q1: What materials do I need to create bookmarks?
A1: To make a DIY bookmark, you will need a few basic materials, such as cardstock, paper, scissors, glue, and decorations, such as markers, glitter, and stickers. You may also need additional materials like ribbon, fabric, or buttons depending on your chosen design.
Q2: How do I choose the right bookmark design?
A2: When choosing a bookmark design, consider the type of book you are reading and the style of bookmark you would like. If you want a classic look, you can choose a simple design with just a few colors and decorations. If you want something more creative, you can explore designs with more intricate details and unique decorations.
Q3: What tips can I use to make the most durable bookmark?
A3: To make a durable bookmark that will last for a long time, use heavier cardstock or paper for the base and use strong glue to hold the bookmark together. You can also use a clear sealant to help protect the bookmark from wear and tear.
Q4: How can I unlock my creativity when crafting bookmarks?
A4: To unlock your creativity when crafting bookmarks, explore different materials and decorations that you can use. Try incorporating unique textures and colors into your design, or consider adding special elements like ribbons, buttons, or fabric.
Q5: How much time is needed to craft the perfect bookmark?
A5: The time needed to craft the perfect bookmark will depend on your chosen design and materials. Generally, it should take no more than 30 minutes to create a basic bookmark. If you are adding more intricate details or decorations, it may take a bit longer.
Q6: Are there any special techniques I should use when crafting a bookmark?
A6: When crafting a bookmark, use sharp scissors and a ruler to ensure your design is precise and accurate. You can also use a hole punch to create a hole for the ribbon or string. Additionally, make sure to use strong glue to keep the bookmark together.
Related Posts:
How to Promote Your Art Blog Posts
Tips For Making Your Own Wedding Crafts
Best Places To Sell Crafts Online
25 + Best Things To Sell On Etsy To Make Money